Red Sox Winter Weekend a big hit
Fans get opportunity to interact with players past and present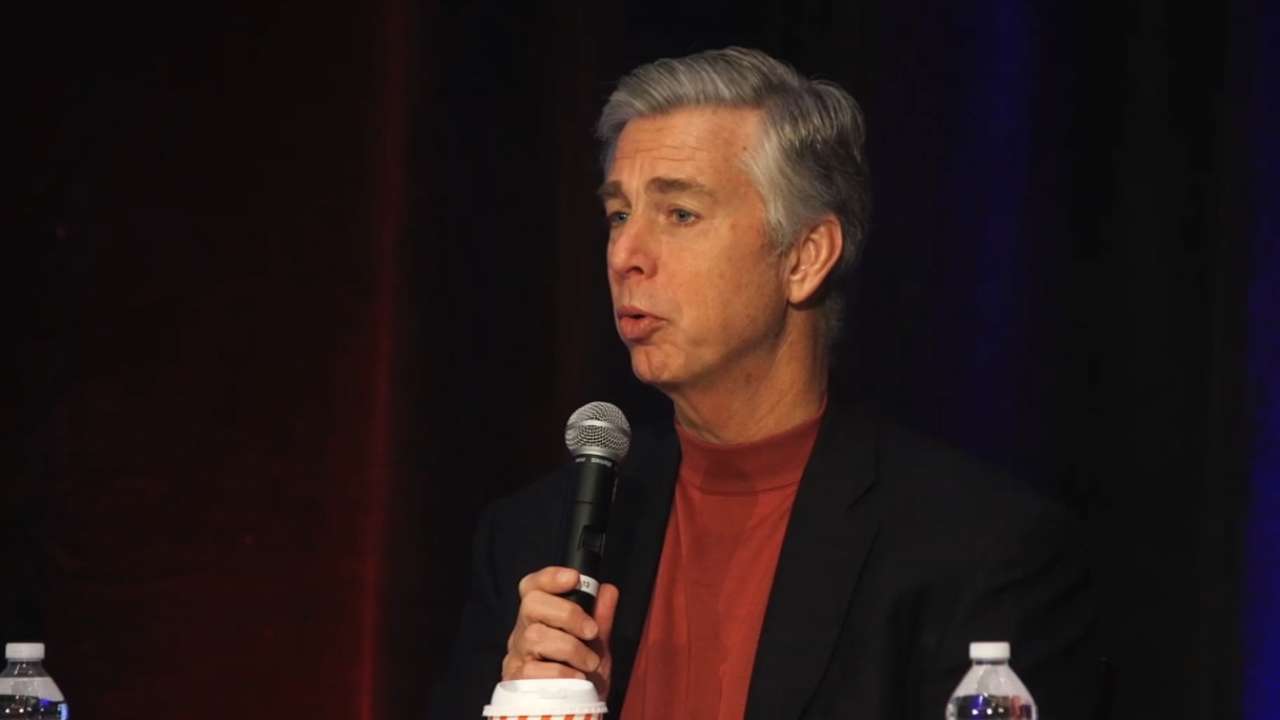 MASHANTUCKET, Conn. -- A man walked through a cluster of blackjack tables late Saturday night unable to contain his excitement. He couldn't wait to show off the latest image from the photo gallery of his phone.
"Look, I took a picture with Wade Boggs," said the Red Sox fan, who happened to be eating dinner in the same restaurant as the Hall of Famer who won five batting titles for Boston.
Through all the clinics, the panels and the autograph sessions, Red Sox Winter Weekend at Foxwoods Resort and Casino was really about the chance for personal interaction between fans and players.
It was hard to walk for more than a couple of minutes at Foxwoods from Friday night through Sunday morning without seeing a former star like Boggs or a current one like Dustin Pedroia.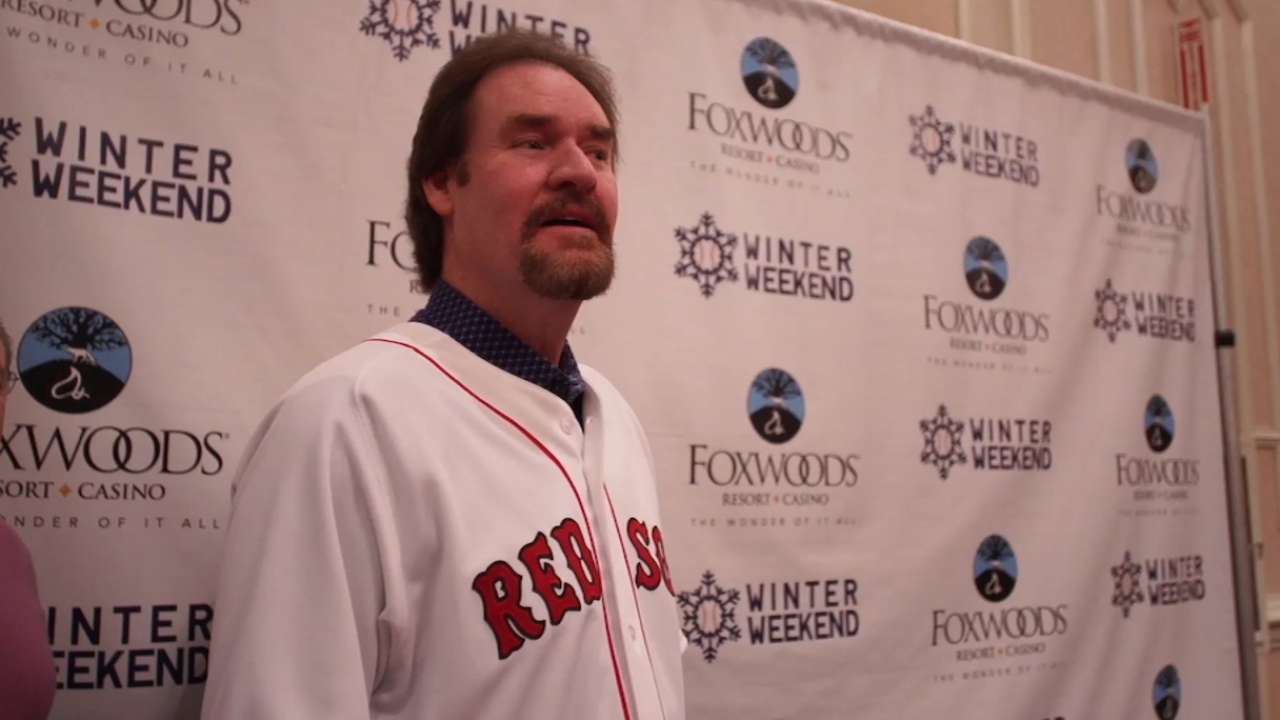 "I love this event," said Red Sox president Sam Kennedy. "This year, even more than last year. I didn't know what to expect last year. The amount of kids that are here --- I'm biased, I have a 10-year-old and a 12-year-old, and I know the kids love the players.
"Connecting the kids with the players, I've seen so many smiles, and it just reminds me of me standing outside the player parking lot, sliding baseball cards underneath the fence, trying to get autographs, and it's great to see that passion, and that's what we have to do. We've got to give opportunities for families and kids to connect with the players."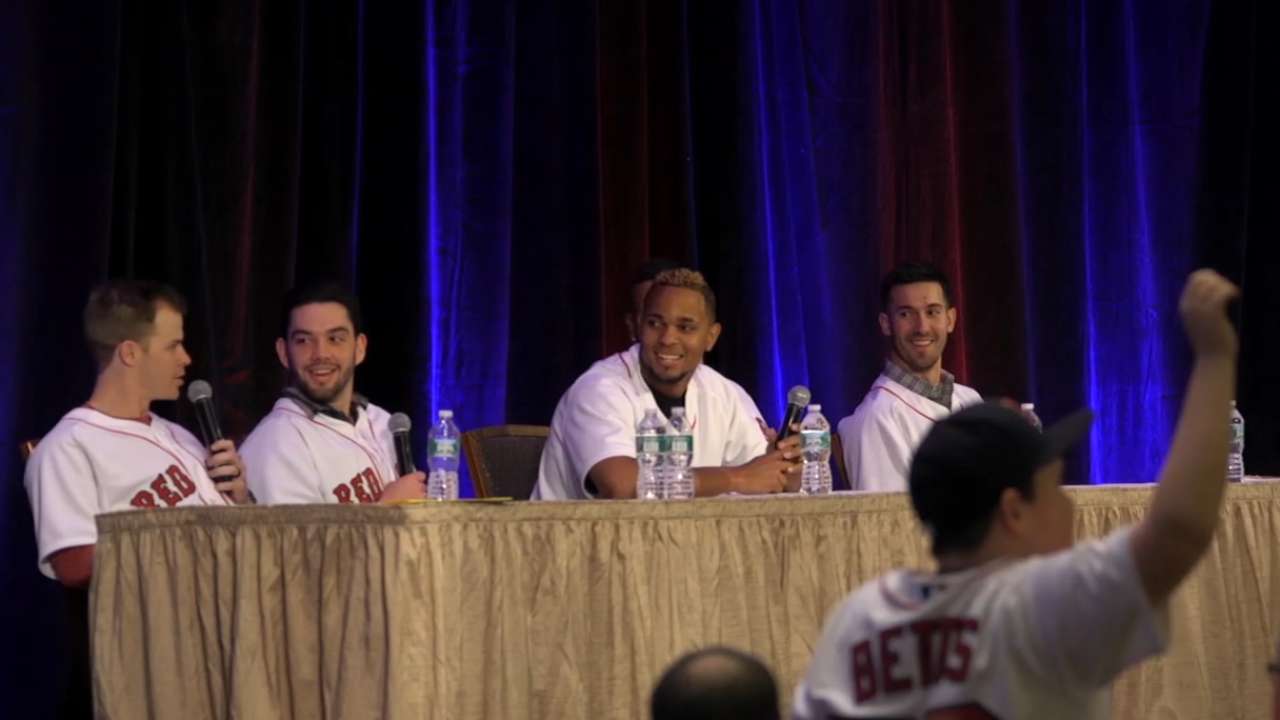 Not even a weekend blizzard could take away from the excitement.
"We're grateful that these guys are willing to come here in the dead of the winter," Kennedy said. "We've got a great turnout. We've got a great turnout from the alumni, as well. It's good, and hopefully a tradition we can build upon."
You could say it was a successful day! #SoxWinterWeekend ⚾️❄️ pic.twitter.com/PjLbHUJwjK

— Boston Red Sox (@RedSox) January 24, 2016
The next time the Red Sox are all gathered together in one place will be JetBlue Park in Fort Myers, Fla. The weekend provided the players an opportunity to reconnect after going their separate ways over the winter.
"This weekend has been great," said right-hander Rick Porcello. "It gets you excited and thinking about Spring Training and the start of the season."
Red Sox president of baseball operations Dave Dombrowski got another taste this weekend of just how much passion New Englanders have for the Red Sox.
• Fans peek into front office at Winter Weekend
"Well, it's great," Dombrowski said. "You can just feel the passion everywhere you walk. I think what really is fun to see is you see the person who has been a Red Sox fan who saw games in the '40s, and you see so many young fans, too.
"I think it also speaks to the organization with the players that we have here from the Major League level, but also seeing the alumni that's here. So, the combination of the tradition with the present and the passion that's attached and the fun that they're having, it's a fantastic feeling."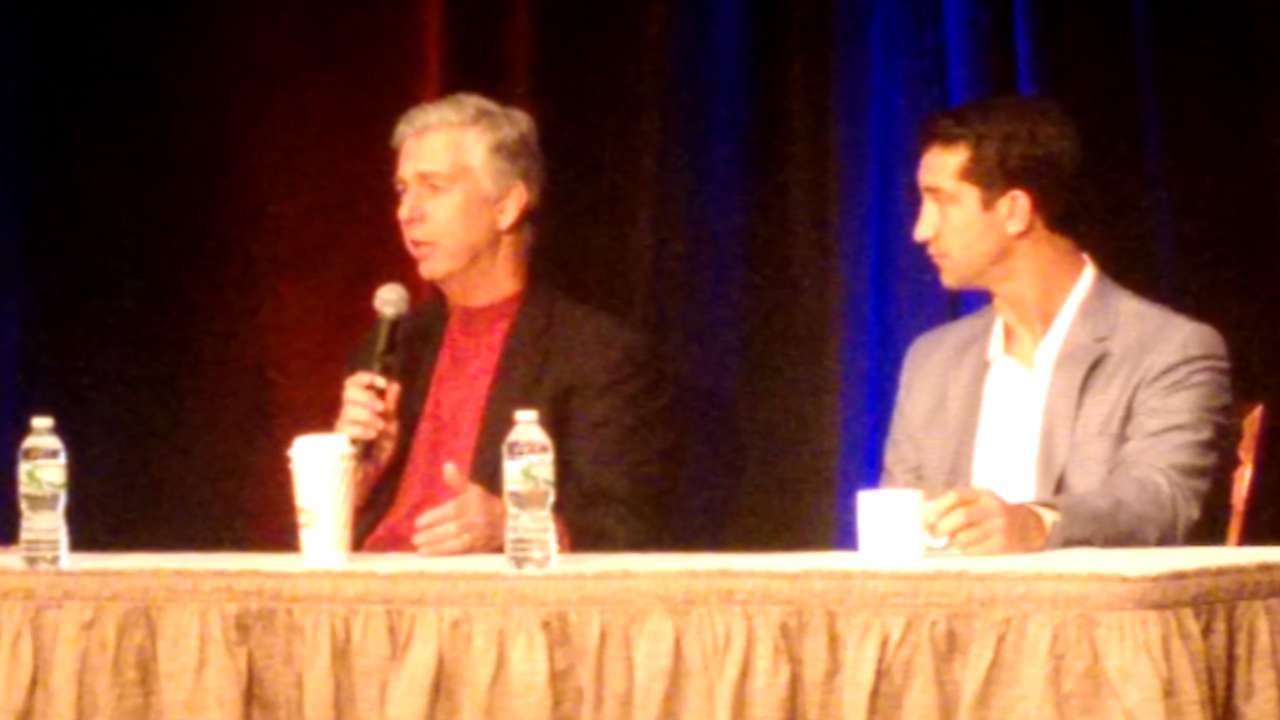 The Winter Weekend tradition started last year, and Kennedy notes how important it is for the Red Sox to do what they can to connect to their fans on a personal level.
"The Red Sox had such an incredible 15-year run," said Kennedy. "So many high highs, a lot of low lows, but we didn't have to, frankly, market as aggressively as we need to now. We were selling out every single game -- we had nine years of ticket-sellout streaks.
"We cannot rest on our laurels. We've seen other markets where teams have been on top of the baseball world, and they fall off a cliff. We know we're in the best baseball market in the country, but we don't want to take that for granted and just think we're going to open the gates and people are going to come in. We have to do what we can to market the team and market the ballpark."
Ian Browne is a reporter for MLB.com. This story was not subject to the approval of Major League Baseball or its clubs.