Fans peek into front office at Winter Weekend
Red Sox event begins as Dombrowski, Hazen participate in panel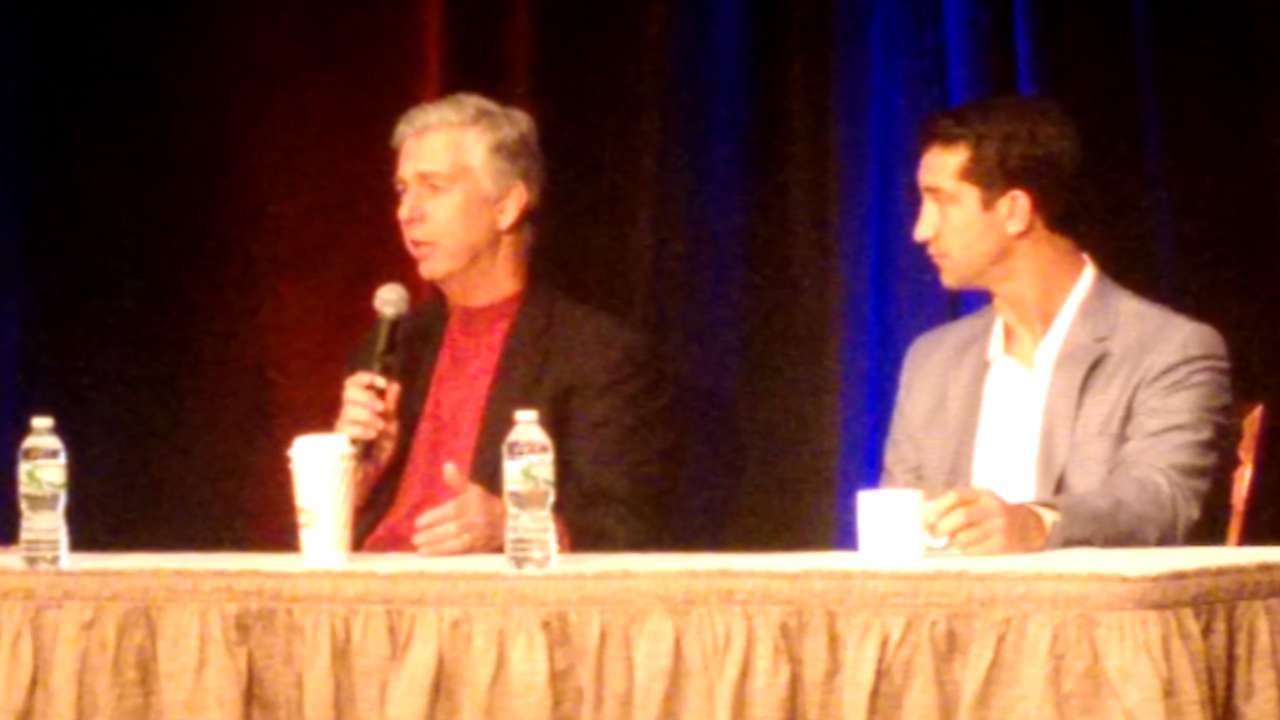 MASHANTUCKET, Conn. -- What goes into the inner workings of a baseball front office? Red Sox fans were able to get a glimpse on Saturday in a panel discussion with president of baseball operations Dave Dombrowski and general manager Mike Hazen.
The event was the opening panel of the Red Sox Winter Weekend at Foxwoods Resort and Casino.
Dombrowski was asked about a trend that has continued to evolve this offseason: opt-out clauses. Boston gave one to recently signed free agent David Price after the third year of his seven-year contract.
"There are a lot of different ways to look at an opt-out clause," Dombrowski said. "Believe it or not, in my career, we had never given out an opt-out clause until this. It was the first time.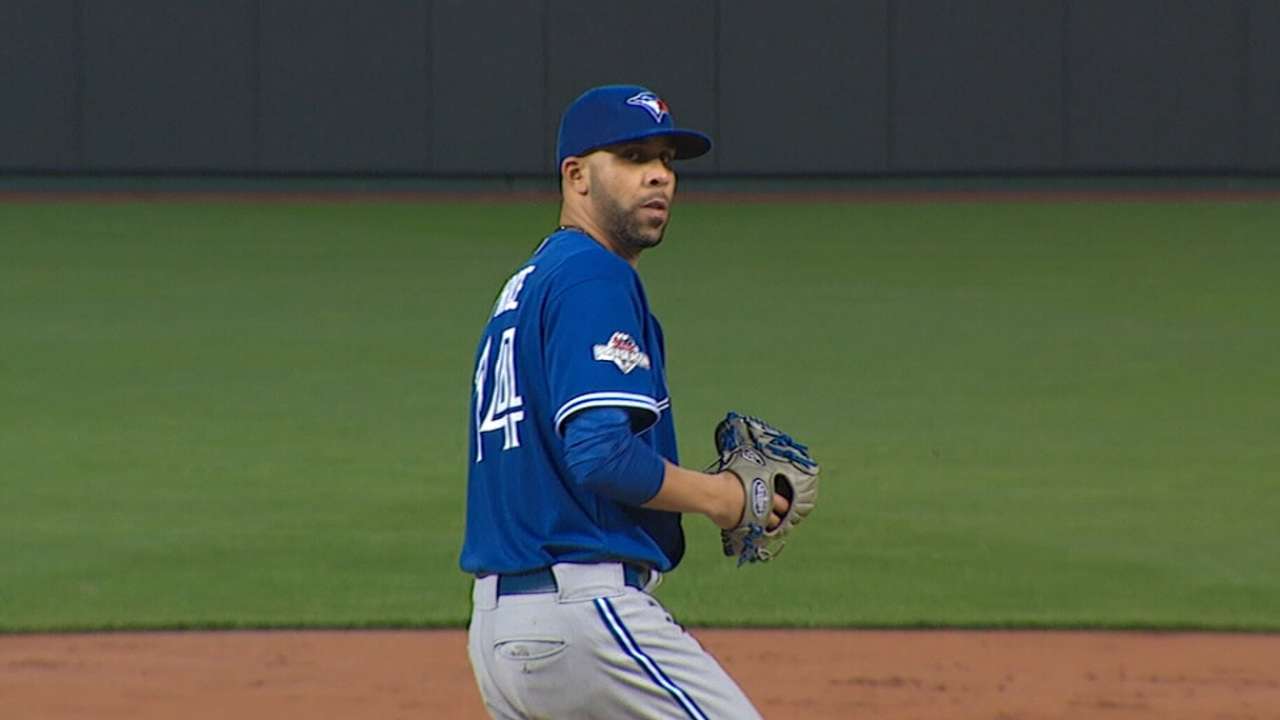 "Like anything else, when you're doing negotiations, there are a lot of different things that you negotiate. You're negotiating a total contract and you have dollars, length of contract, no-trade provisions, award bonuses, the city that you're living in, all those things and all of a sudden an opt-out clause is a big thing.
"Agents mention it and what ends up happening is I think it's a clear advantage for the player most of the time for the simple fact that it's their choice. If they don't want to opt out, they don't have to. They can stay with you. So it's an advantage that they gain. I think what you hope for is that the player performs well for you and chooses to not opt out."
Hazen discussed the ongoing challenge of using metrics to gain a competitive advantage.
"It's something we talk about daily, really," Hazen said. "In the scope of analytics, there's public and private information. There's a lot of stuff that's out there. We obviously read that stuff and we look at it. There's a lot of prime data streams that we have access to that the public doesn't. We can take that and create our own.
"We're trying to create our own metrics a lot of times. There has to be rational thought behind that. You have to know what you're looking for. It's becoming bigger and bigger with the Statcast™ stuff that's coming out. There's defensive stuff, performance stuff, injury information that we may have access to that we've never had before. We're trying to collect that ourselves. We're trying to collect it from the public and take it and really create our own proprietary stuff."
One aspiring baseball executive wondered about the best way to get into the industry.
"When I first graduated college, and got an internship with the Indians, there weren't a lot of internships at the time," said Hazen. "I think it's a fantastic way to get in because you're doing everything and you're the low guy on the totem pole."
Hazen provided both humor and insight into his answer.
"There are a lot of lunch runs, a lot of late-night coffee sessions, a lot of books to put together," Hazen said. "There are a lot of angry executives when you don't put those books together, or you put mayonnaise on a sandwich when it was supposed to be mustard.
"But now, it's a lot more competitive because the game has opened up. Like I said before, front offices were looking for a more defined skill set in a lot of ways. Now it's a flatter landscape. I think just having a good resume, working hard, being smart, being a good student, showing work ethic, showing the ability that you'll do anything it takes once you get there, those are all crucial pieces of what we're looking for when we're hiring.
"If you have a passion for the game, it's the greatest game in the world and you never feel like you're working, even if you're working from 9 a.m. to midnight for seven to 10 days in a row on a homestand."
Ian Browne is a reporter for MLB.com. This story was not subject to the approval of Major League Baseball or its clubs.