Rockies GM downplays Gallardo talks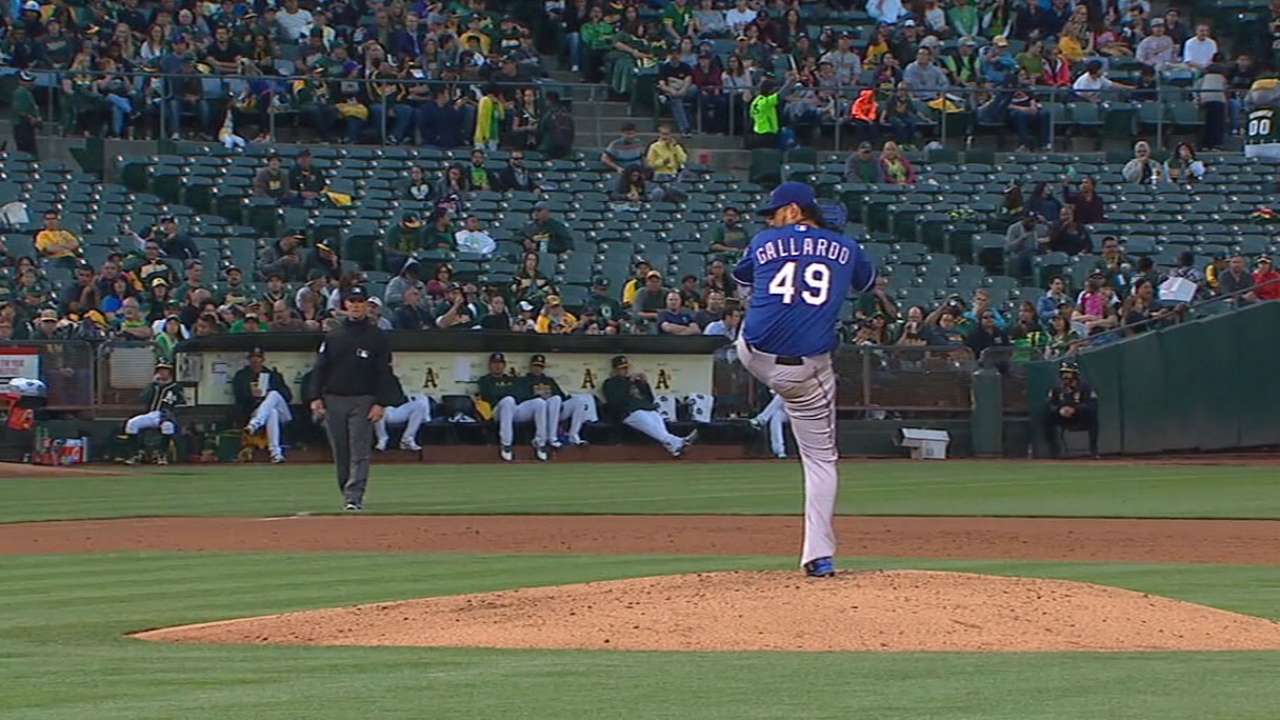 DENVER -- Rockies general manager Jeff Bridich on Saturday called reports of the team's pursuit of right-handed pitcher Yovani Gallardo "fairly overblown," and while he acknowledged talks, Bridich stopped short of saying the sides are negotiating.
Gallardo's agents at Octagon acknowledged Thursday and Friday that they were talking to the Rockies, and that the Orioles and Astros also are involved.
Speaking at Rockies Fest in his first statement to local media, Bridich answered a question about the Gallardo pursuit.
"A lot of what came out was a product of the agent group trying to get ... we got bombarded by texts and calls and finally take a call. That does not equate serious negotiations," Bridich said. "So they are trying to maneuver and do things in the media."
Asked specifically whether the sides are negotiating, Bridich said. "Conversations are going on. Just conversation."
Gallardo went 89-64 with a 3.69 ERA in eight seasons in the National League with the Brewers before spending last season in the American League with the Rangers and going 13-11 with a 3.42 ERA. Gallardo, who turns 30 next month, would cost the Rockies their second Draft pick -- No. 38 overall. That's because the Rangers extended Gallardo a qualifying offer.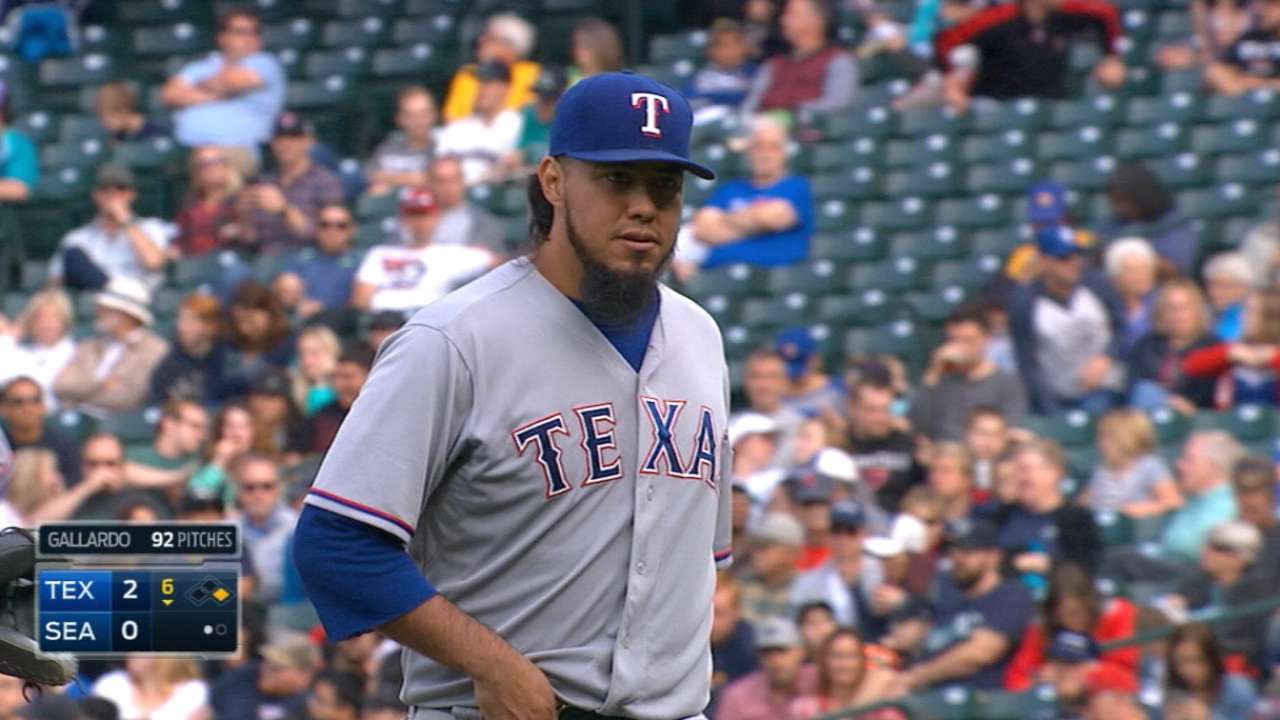 Gallardo would cost the other two potential pursuers their first pick -- 14th overall for the Orioles, 21st for the Astros. Teams drafting in the top 10 (the Rockies select fourth) cannot lose their first pick for signing a free agent who receives a qualifying offer.
Before the Gallardo situation became public, the Rockies were believed to be pursuing starting pitching help strictly through a trade. The addition of Gerardo Parra on a three-year, $27.5 million contract gave the Rockies four lefty-hitting outfielders in Parra, Carlos Gonzalez, Corey Dickerson and Charlie Blackmon, which appears to set Colorado up for a trade.
Pressed on whether the Rockies are going to go one route or the other, Bridich said, "We are looking at everything, weighing it against the opportunities we're going to give to some of our own players. Every time you think about that, you've got to weigh that against the future opportunities of the players that are already here."
The Rockies also need to add a reliever.
• Bridich, the second-year GM, added early-round Draft-pick starting pitchers David Hale and Jeff Hoffman, low Minors prospect Jesus Tinoco, and relievers Jairo Diaz and Miguel Castro to the Major League roster in trades during his first year. Expect that approach to continue. It was one of his biggest lessons as a first-time GM.
"I learned that we continue to have a lot of talent in the organization, and that we need to flood the organization with high-ceiling, high-impact pitchers whatever their role," Bridich said. "And I learned that we have an opportunity to have success and hopefully sustain that success, as long as the talent that we have comes together and plays as a team. Some of that is general, but a lot of that will be what we focus on."
• Hoffman, a righty from East Carolina selected by the Blue Jays with the ninth overall pick in the 2014 Draft, missed that season because of Tommy John elbow surgery. Hoffman, who arrived as a key part of the trade for shortstop Troy Tulowitzki, went a combined 5-5 with a 3.03 ERA last year, and 2-2 with a 3.22 ERA with the Rockies at Double-A New Britain.
Although the Rockies allowed Hoffman to throw breaking balls -- something the Jays forbid before the trade -- they took some steps in an effort to keep Hoffman from getting ahead of himself.
"We certainly feel really good about where Jeff is at in terms of the recovery from the injury and being able to take the ball and do what he did last year," Bridich said. "He was being told by his former team that they were planning on him being a September callup last year. We certainly put every foot that we had on that brake and changed lanes and changed avenues with a greater outlook toward future health -- extended health."
Bridich challenged and dismissed the notion that being a key to a trade involving a player as important Tulowitzki is an issue that the Rockies will have to address in their handling of Hoffman's entry to the Majors.
"That sounds like it's a question for him and not me, because we are not placing any undue expectations on him," said Bridich, who insisted he never told Hoffman he was the key to the trade. "He's a player, he's a human being just like all these other guys are, so we're going to do best by him as we possibly can, just like anybody else."
Thomas Harding is a reporter for MLB.com. Follow him on Twitter @harding_at_mlb, listen to podcasts and like his Facebook page. This story was not subject to the approval of Major League Baseball or its clubs.