Astros players, fans share optimism at FanFest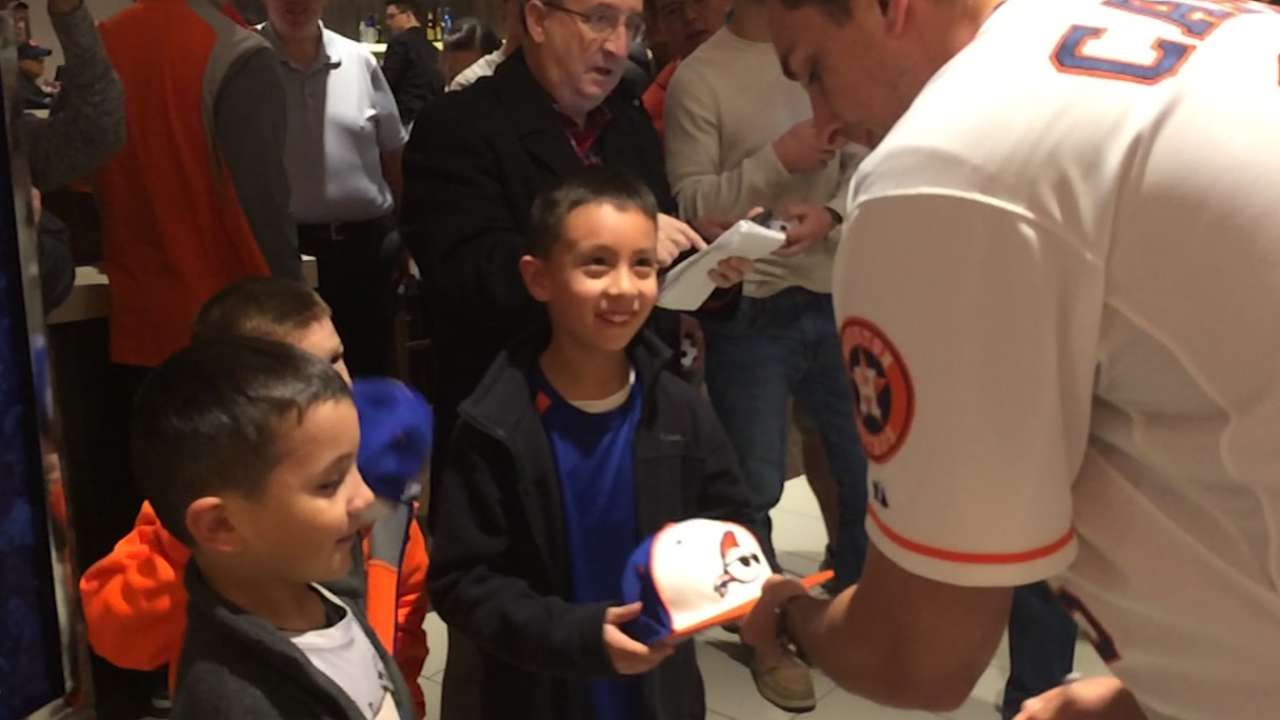 HOUSTON -- There was enthusiasm at every turn, whether it was smiles on the faces of fans getting autographs of their favorite players, the thrill of running the bases at Minute Maid Park on a chilly Saturday afternoon or the rare chance to ask questions to the players and Astros front-office personnel.
No matter the event, there was no denying that Astros fans and players alike were bursting with excitement during the team's annual FanFest. More than 12,000 came to Minute Maid Park for a chance to see many of the players who were key members on the team's surprising run to the American League Division Series a year ago.
#ColbyJack says that's a wrap from #AstrosFanFest 2016! See you back here on April 11 for our home opener. pic.twitter.com/692c6M19lO

— Houston Astros (@astros) January 23, 2016
"It seems like people are really excited and optimistic about Astros baseball," said catcher Jason Castro, the team's longest-tenured position player. "People that I see around town, you can tell people are excited again about Astros baseball and everyone is expecting big things for this year. We're really excited to go out and prove last year wasn't a one-time thing and actually progress from where we were last year and keep the winning streak going here in Houston."
Castro was among more than a dozen players who took part in the festivities, which included autograph sessions, question-and-answer forums with fans, a social media zone and a photo booth. And that was only a part of the fun.
"It's amazing," Astros president Reid Ryan said. "This is my third FanFest as Astros president, and to see how many people were out here today, it dwarfs what we had the last couple of years. ... It's going to be fun to see that excitement build as we go to Spring Training."
The Astros, who are expected to contend in the AL West again this year, will open Spring Training in less than three weeks, and the players are starting to feel the itch.
"You're gone for a couple of months and you get your time at home and get to see your family and friends at home," said pitcher Collin McHugh, whose wife had the couple's first child in December. "The itch happens right around New Year's, and you start to wonder what the guys are doing and remember what it's like to be back in the park. It's a great time and we're happy to see everybody."
Relief pitcher Will Harris said interacting with the fans reminds the players how important they are to their success.
"The way we played last year, I think we had a lot of energy from the fan base," Harris said. "I know we're all looking forward to getting back to work."
Castro said FanFest sort of marks the end of the long offseason and begins an unofficial countdown to Spring Training.
"It's good to see some fans interact and feel the excitement about starting the spring and have another good year," he said. "We're kind of hitting the point where you're kind of getting through the monotony of the workouts and you're ready to start putting it into practice and get down with everybody and get prepared for the season."
FanFest ended a week of giving back to the community for the Astros, who had their annual Caravan outreach tour throughout the week and Diamond Dreams Gala dinner on Friday. That event raised more than $500,000 for charity.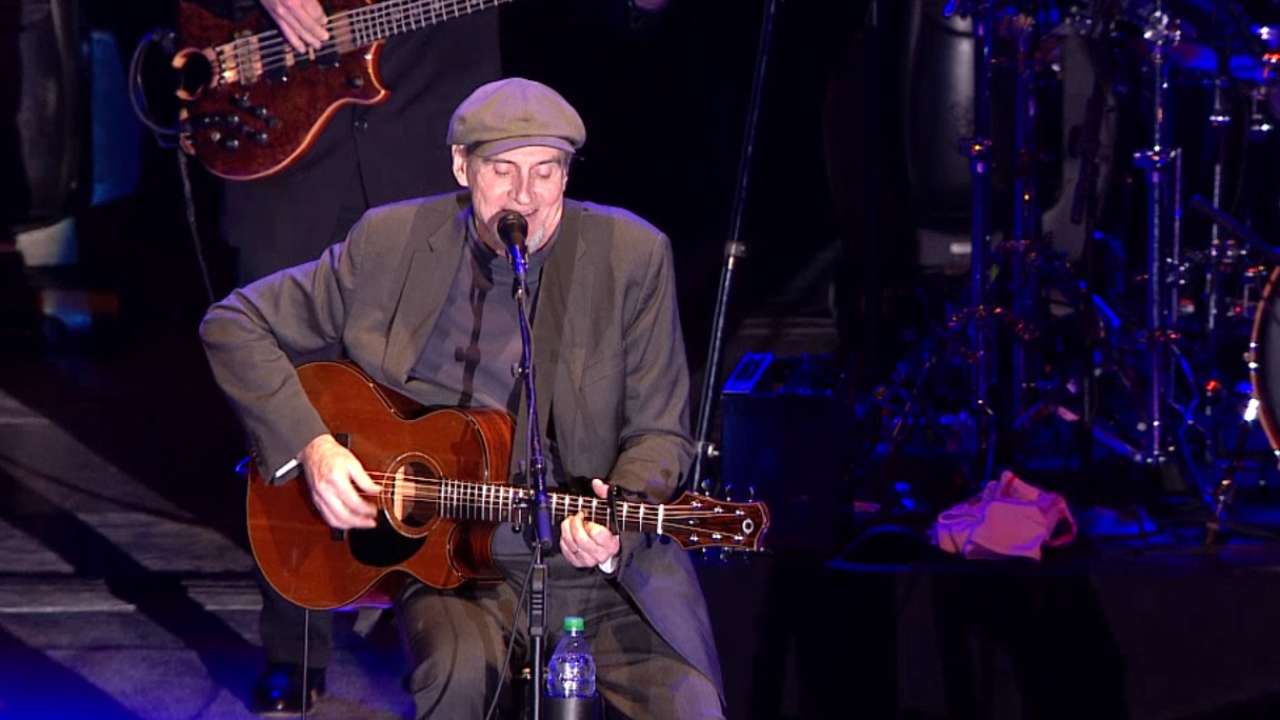 "This is our week to give back to Houston," Ryan said. "It starts with Caravan and we go all over the state and all over Houston and we had the gala last night, and FanFest is the icing on the cake. These guys realize without the fans, none of us have a job and they want to give back. Once we go to Spring Training, the bell rings and it's time to chase a championship. This is the week they like to make sure they touch the fans."
Brian McTaggart is a reporter for MLB.com and writes an MLBlog, Tag's Lines. Follow @brianmctaggart on Twitter and listen to his podcast. This story was not subject to the approval of Major League Baseball or its clubs.