Mets strike deals with Duda, Mejia for 2016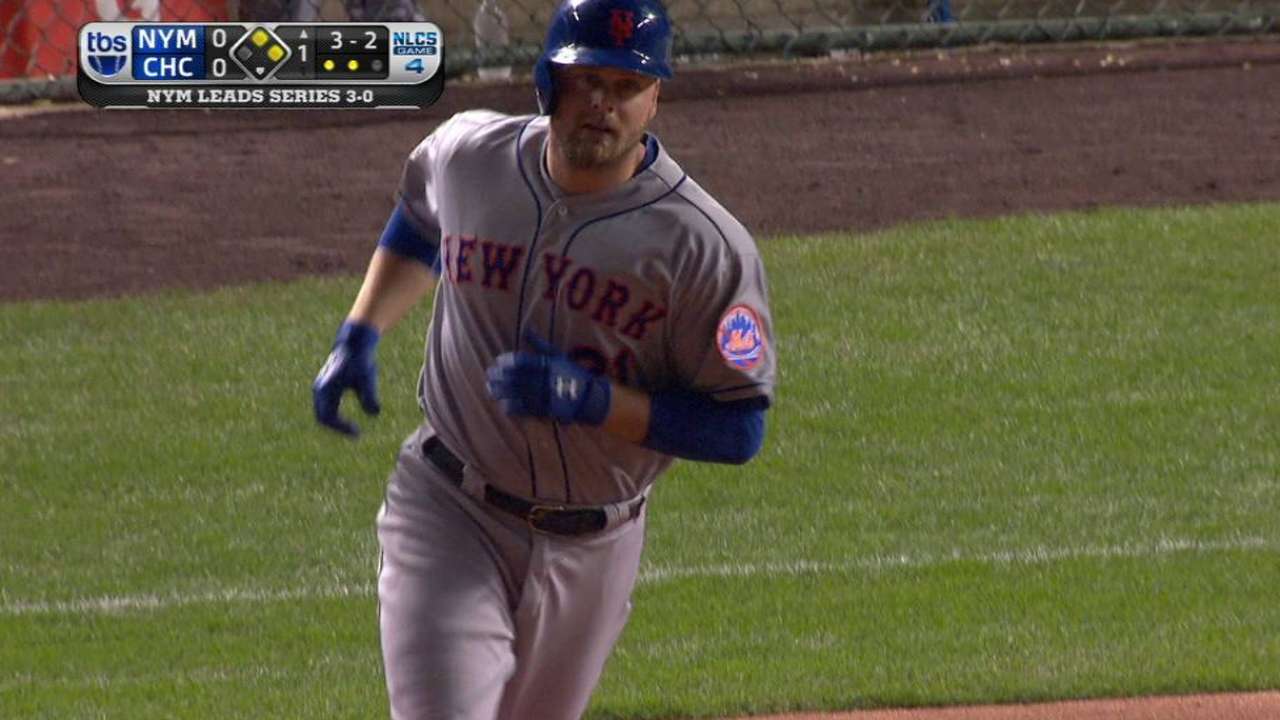 The Mets have agreed to terms on one-year deals with two arbitration-eligible players, first baseman Lucas Duda and reliever Jenrry Mejia, the club announced Tuesday.
According to a report by MLB Network's Jon Heyman, Duda will earn $6.725 million next season, while Mejia's one-year deal is for $2.47 million. The Mets won't have to pay the full amount for Mejia, however, as the right-hander has 99 games remaining on his suspension for using performance-enhancing drugs, his second such offense.
Duda, who turns 30 next month, batted .244 with 27 homers and 73 RBIs in 135 games with the Mets last season. Mejia pitched in just seven games in 2015 due to the suspensions, throwing 7 1/3 scoreless innings.
Jeurys Familia and Neil Walker are the Mets' lone remaining players eligible for arbitration this offseason.
Chad Thornburg is a reporter for MLB.com. This story was not subject to the approval of Major League Baseball or its clubs.