Resurgent Richmond affiliate supplies studs, lessons
Giants' Double-A club began season 3-17, battled back to finish 72-68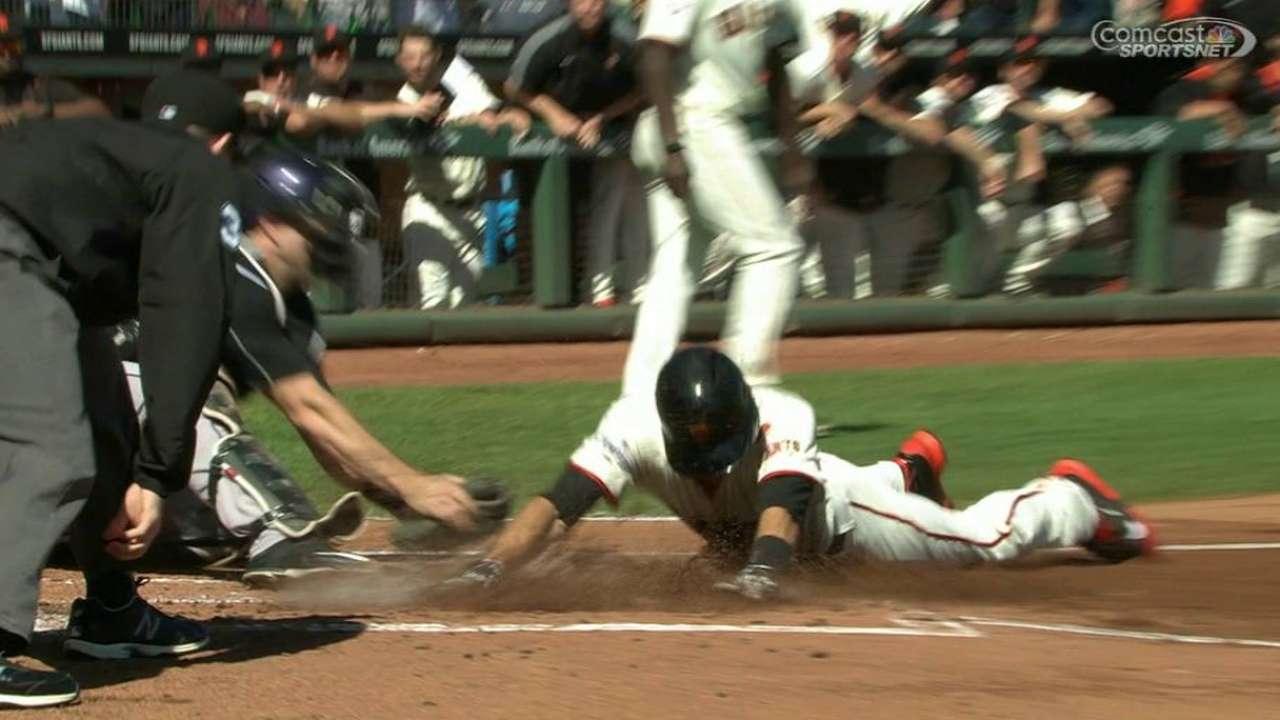 SAN FRANCISCO -- A quick look back at last year's exploits of the Giants' Double-A Richmond affiliate gives them more reason to look forward to the near future.
The Flying Squirrels witnessed the legitimacy of one of baseball's most immutable laws -- never give up -- as they recovered from a season-opening 3-17 record to finish 72-68 and barely missed qualifying for the Eastern League playoffs. A 15-game losing streak that could have immediately doomed the Squirrels instead became almost incidental as they built a quartet of six-game winning streaks.
Until midseason, Richmond's roster included three players who could occupy essential roles for the Giants this season: infielder Kelby Tomlinson, a favorite to win a utility man's job; left-hander Josh Osich, expected to fortify the bullpen; and Mac Williamson, a candidate for a reserve outfielder's spot. The lessons they learned in 2015 will stick with them.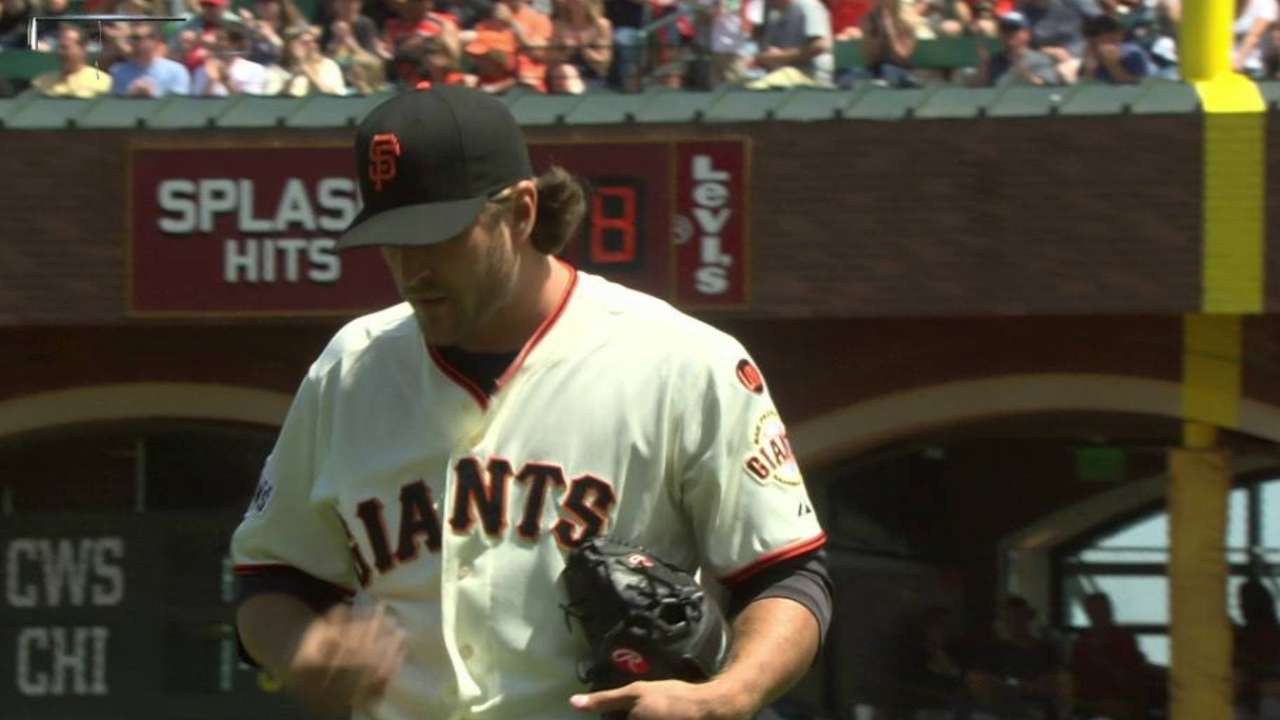 "You have to trust that sometimes the more things go against you, if you keep going, you'll come out of it better," Tomlinson said Friday. "You'll learn, you'll grow and you'll be a better player."
First-year Richmond manager Jose Alguacil remained relentlessly positive, even as the losing continued.
"All the credit goes to the players," Alguacil said. He delivered a simple message to his team: "If you do things right, we're going to get out of this funk. This is going to make us stronger. By the end of the season, you guys are going to know what I'm talking about."
Tomlinson pointed out that he and many of his teammates had performed for Giants affiliates that reached the playoff finals of the Rookie-level Arizona League in 2011 and the Class A Advanced California League in '13. Hence, they expected to win. When they didn't, they drew upon their frustration to fuel their turnaround.
"You have to keep going out every day and putting in your work," Tomlinson said. "And we did."
Tomlinson himself best exemplified this process. A paragon of consistency, he batted .319 in April, .324 in May and .329 in June before he advanced to Triple-A Sacramento and the Majors. He hit .316 in 33 games at Sacramento before finishing his impressive season by posting a .303 average in 54 games with the Giants.
Richmond's rising success was a byproduct of the usual player development cycle.
• Giants' Minor League affiliates
"We're working on getting guys ready for the big leagues. If you do that, you're going to win games," said Alguacil, who was rewarded with a promotion to manage Sacramento beginning this year.
Formerly the Giants' roving infield instructor, Alguacil relied upon the wisdom he gathered from big league personnel during his Spring Training and late-season stints with San Francisco. For several years, he has absorbed advice from special assistant Joe Amalfitano, whom Alguacil considers an invaluable mentor, and former Giants third-base coach Tim Flannery.
While beginning to shape his own managerial style, Alguacil said that he tries to deploy his players in ways that Bruce Bochy, the Giants' widely respected skipper, might do. Alguacil added that he keeps his eyes and ears open whenever he's around experienced gurus such as pitching coach Dave Righetti, hitting coach Hensley Meulens or bench coach Ron Wotus.
"I try to get better every day," Alguacil said, "and I try to pass that along to the players."
Chris Haft is a reporter for MLB.com. Read his blog, Haft-Baked Ideas, follow him on Twitter at @sfgiantsbeat and listen to his podcast. This story was not subject to the approval of Major League Baseball or its clubs.