Red Sox want to send Papi out in style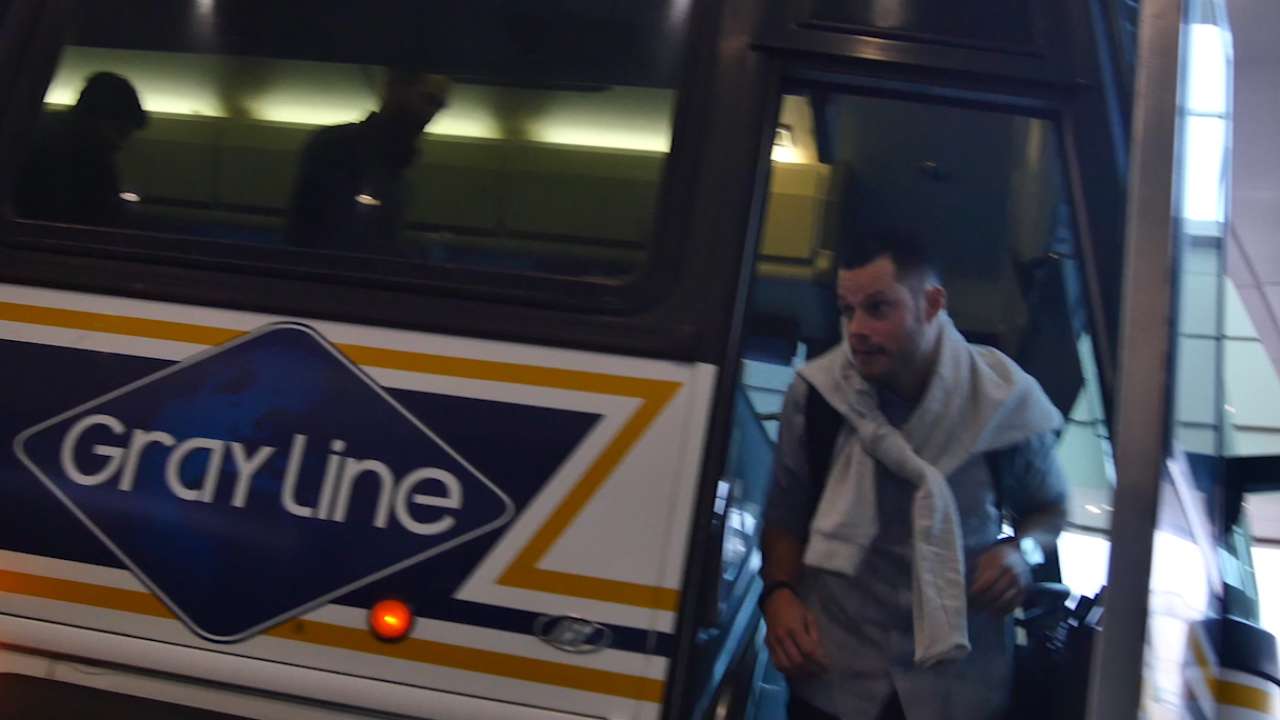 MASHANTUCKET, Conn. -- Of the many reasons Red Sox owner John Henry would like his team to rebound from consecutive last-place finishes, one of the biggest is for David Ortiz to have the type of ending he deserves.
"Given his track record in the postseason, it would be a disaster," Henry said at Friday night's kickoff of the club's Winter Weekend. "That's a strong word, I guess, but a big disaster. It would be terrible if he doesn't end his career in the postseason."
President of baseball operations Dave Dombrowski has done his part to try to get the Red Sox back to playing important games in October by acquiring ace David Price and closer Craig Kimbrel.
"I just want to say we feel like we've known Dave for decades," said Red Sox chairman Tom Werner. "And he's one of the great, outstanding executives in baseball. He provides a real sense of leadership. He was around the clubhouse the last few weeks of the season, and there was a great comfort in seeing Dave there. I think he has a strong relationship with a lot of the players, with [manager] John [Farrell] and his coaching staff. We're obviously very pleased about the transition, and I think he's really an outstanding executive."
Ladies and gentlemen... Your 2016 #RedSox! #SoxWinterWeekend pic.twitter.com/jBS5vsKgDh

— Boston Red Sox (@RedSox) January 23, 2016
After the struggles of the last two seasons, Henry is trying to be guarded when it comes to predictions regarding his team.
"I feel very good about the future," Henry said. "You have to feel good about the season. But in all honesty, I felt good about last season. If there's one thing we've learned in the last few years, especially in the American League, really in both leagues, it's getting more and more difficult to predict anything."
The Red Sox will have a payroll above $200 million for the first time in their history in 2016. But Henry knows that even that doesn't guarantee anything in the current landscape.
"We know there's less and less of a correlation between spending and winning," Henry said. "That's one thing. We continue to spend a lot of money to try to win. But we've just seen it. We were picked by most last year to win the East and we finished last. It's not the first year, either, that things have just been difficult to predict. Tom, any thoughts?"
"I think you're right," added Werner. "It's a very competitive division, a very competitive league. You have to get that right mix of young talent coming up. As John has said before, we were very disappointed about our season last year, but we feel like we've made some strong improvements, especially in our pitching staff. We're optimistic, but we were optimistic last year."
There they are! #SoxWinterWeekend pic.twitter.com/2ETqwA3FIk

— Boston Red Sox (@RedSox) January 23, 2016
Henry and Werner helped opened Winter Weekend by taking part in a town hall panel with Dombrowski, club president Sam Kennedy and Farrell.
Prior to the event, more than 20 players who are participating in the festivities were introduced to the crowd. Price is expected to arrive on Saturday.
Before long, the offseason will give way to Spring Training, and the Red Sox will get the chance to better evaluate their product.
"I think it unfolded the way we hoped it would unfold," Henry said of the winter. "I thought Dave did a great job, baseball ops did a great job. From the very beginning, the strategies for how they went about it were strong and effective."
Ian.Browne@mlb.com is a reporter for MLB.com. This story was not subject to the approval of Major League Baseball or its clubs.