2016 shaping up as historic for shortstops
Young stars help bring spotlight to position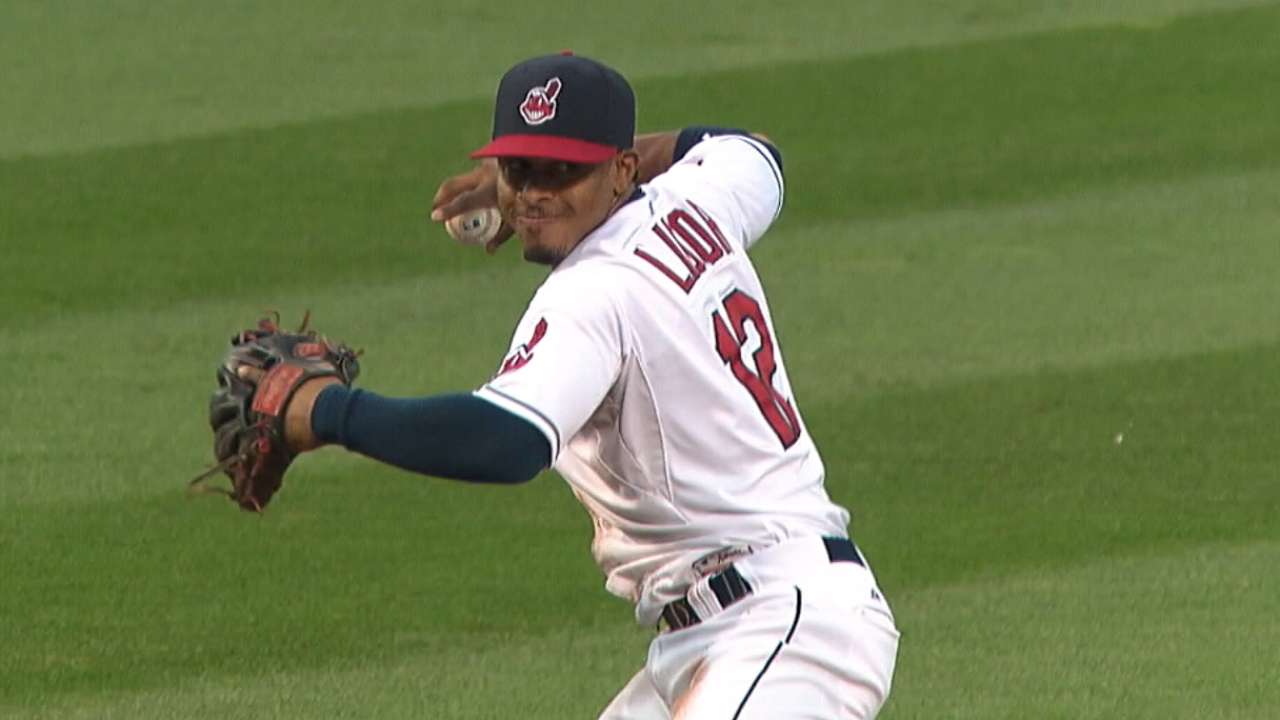 With the arrival of new stars and the development of young veterans, shortstop is starting to resemble baseball's "it" position again -- the marquee spot on the Major League diamond where the best of both sides of the game converge.
Whether this becomes a new heyday for shortstop remains to be seen, but it's safe to say the position is in good hands. As a group, these performers have potential to excel in 2016 like a group of shortstops has in very few seasons before.
For starters, they are young. We have Houston's Carlos Correa, 21, who led all shortstops with 22 home runs despite playing in just 99 games. Cleveland's Francisco Lindor, 22, posted a remarkable .313/.353/.482 line in 438 plate appearances. And let's not forget about Boston's Xander Bogaerts, who hit .320 in his first full season and turned 23 in October.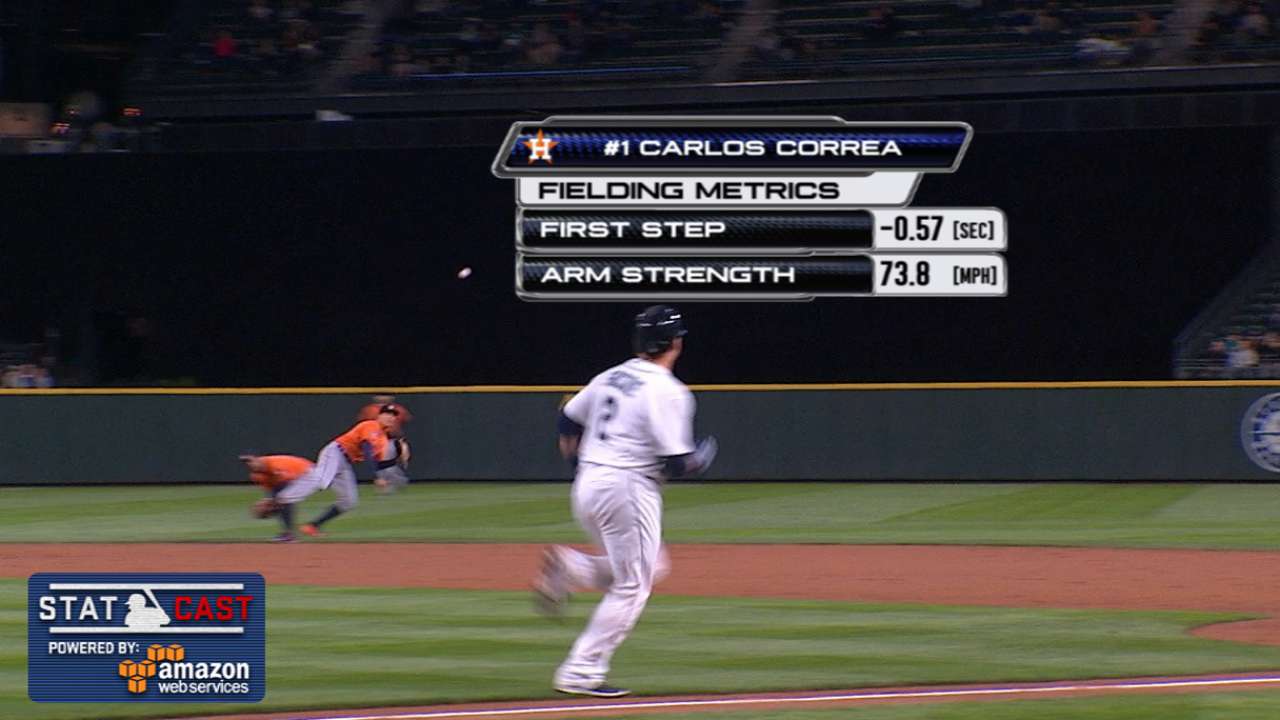 They're also experienced. The Giants' Brandon Crawford led all shortstops last year with a Wins Above Replacement of 5.6, and he's joined by Andrelton Simmons (now of the Angels) among seasoned twentysomething shorstops who are known for their defensive mastery.
Surely, shortstop will have to be considered a spotlight position in 2016, and the depth of its talent pool could stand out in the history books before it's all over.
SS: Sabermetric status
Looking at last year's bunch using WAR for position players as a measuring tool, Crawford was the only shortstop to go over 5.0, but a total of six shortstops were at 4.0 or better, adding Bogaerts (4.6), Lindor (4.6), Correa (4.1), Simmons and Jung Ho Kang (4.0). For a bit of perspective, Crawford's 5.6 ranked 10th overall on the 2015 list of position players that had Bryce Harper at the top at 9.9.
While Crawford was the only 5.0 WAR performer last year, as recently as 2009 we'd seen five such performers, second all-time.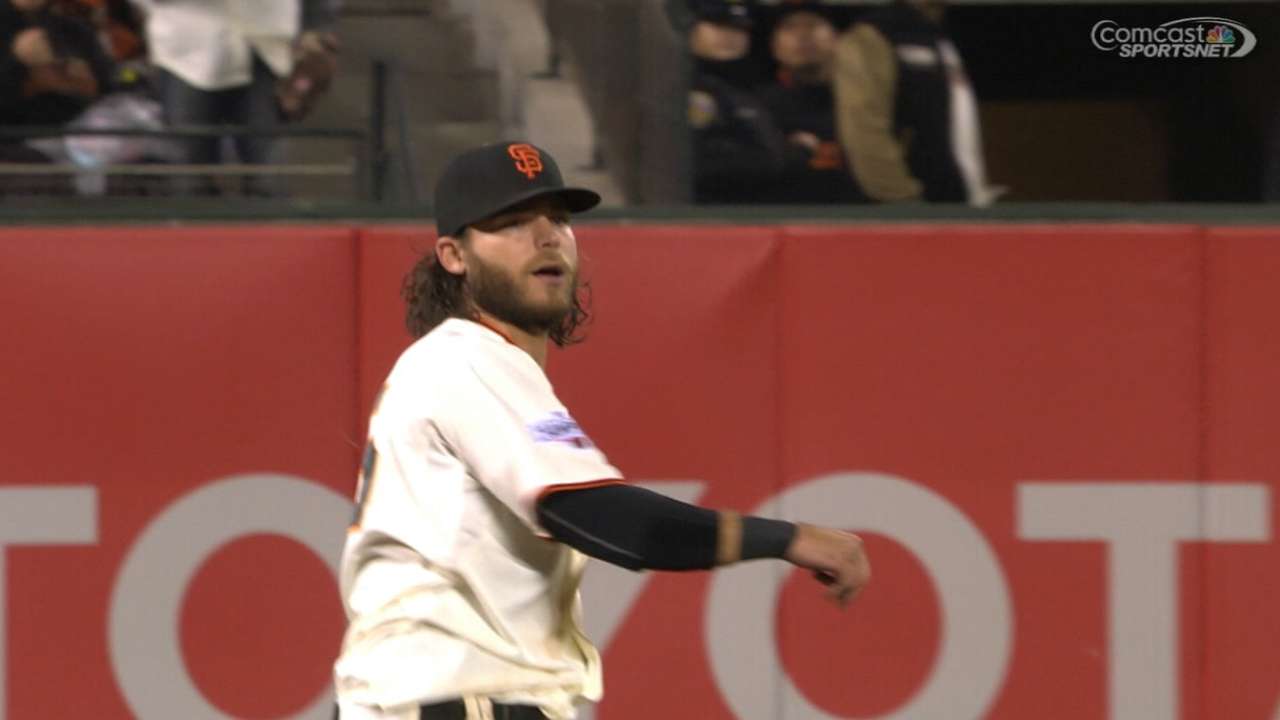 Most shortstops at 5.0 WAR or better in a season:
6: 1904 (led by Honus Wagner, 8.3)
5: 2009 (Hanley Ramirez 7.3)
4: 14 seasons, including 2006 (Carlos Guillen 6.0), 2002 (Alex Rodriguez 8.8), 1999 (Derek Jeter 8.0) and 1998 (Rodriguez 8.5)
But bring that number down a notch to 4.0 WAR, and the current group of shortstops was represented well in 2015 with those six, giving a glimpse of what could be a big year in 2016.
Most shortstops at 4.0 WAR or better in a season:
9: 2006
8: 2009
7: 2011, 2007, 2005, 1986, 1941, 1910
6: 2015, 2008, 2004, 2002, 2001, 2000 and 10 others
With at least status quo for some and reasonable expectation of higher performance by a few others -- particularly among the youngsters -- 2016 has the chance to be a historic season for shortstop performance.
SS: Seeing stars
Analytics aside, what this class of shortstops definitely has is special talent you can see with your own eyes. We're talking about some serious highlight-makers on defense, and a growing number of key offensive players for their clubs.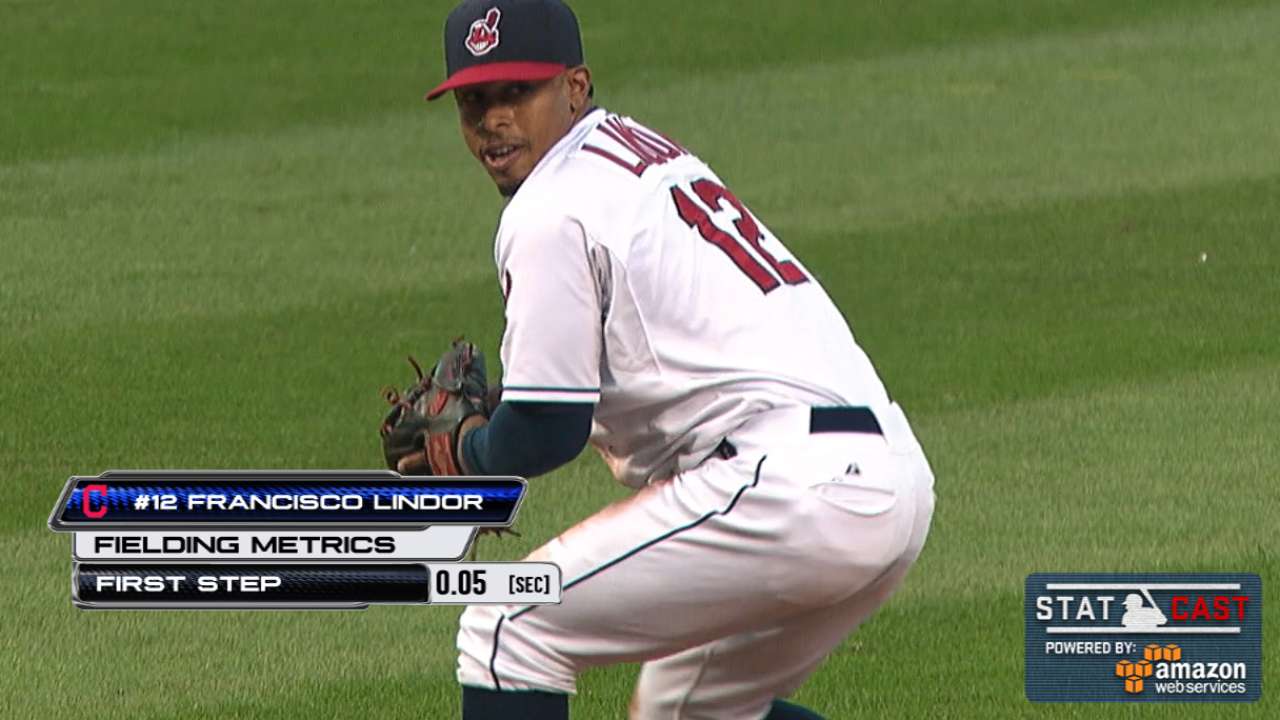 Correa and Lindor brought an instant boost in talent at the position as rookies, each in his own way but with recognizable attributes -- Correa with powerful skill on both sides of the ball, Lindor with speed and agility. Their arrivals were just part of a new wave at the position, including Kang (who split time at third), Ketel Marte of the Mariners and Nick Ahmed of the D-backs.
We also saw the shift of Addison Russell to shortstop for the Cubs, and we saw the September (and October) arrival of Corey Seager, who's stepping into a full-time role at short for the Dodgers this year. That's a lot of rookie shortstops emerging into the game in one season.
There is also Didi Gregorius of the Yankees, who is coming off his best season in his first in the Bronx, while Marcus Semien went through some growing pains but survived his first season at short for the A's -- both could take a step up.
Lest we forget elder statesmen of the position, consider Troy Tulowitzki, the current active leader for career WAR at shortstop with 40.5. He still might have another big season or two in the tank as he takes on his first full campaign in Toronto at age 31.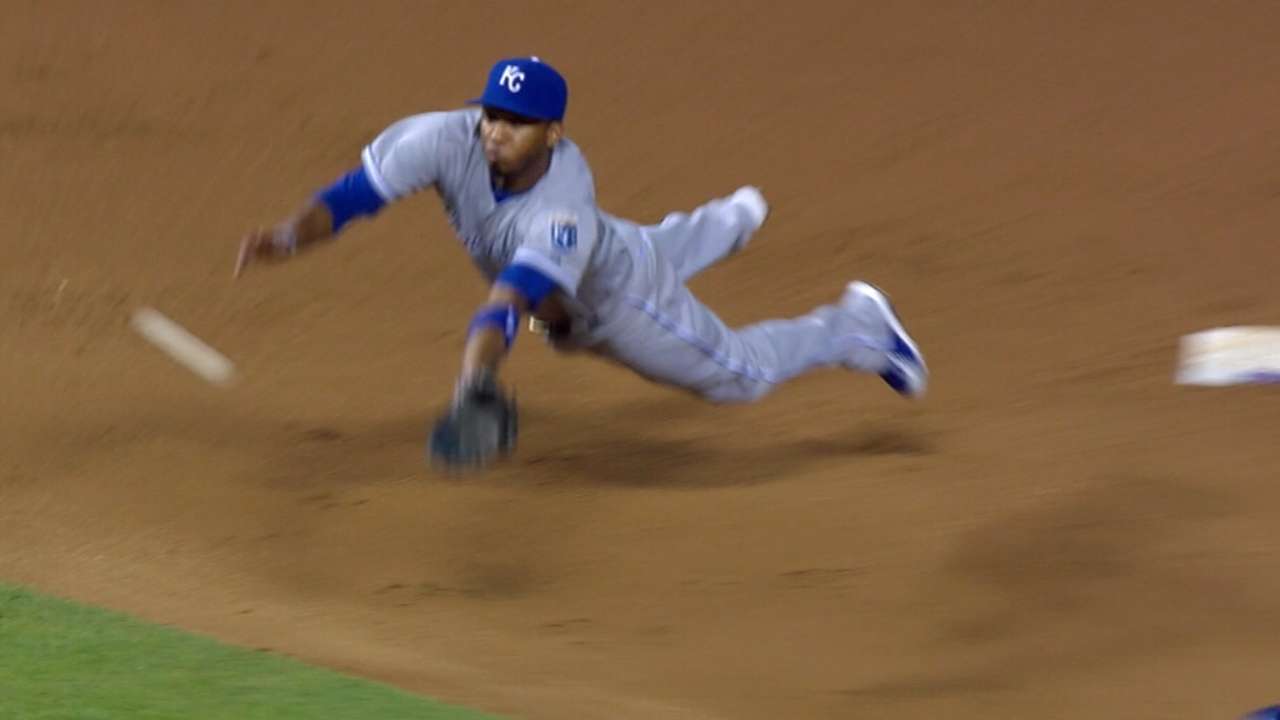 And how about Alcides Escobar? His value was on brilliant display in a remarkable run at the plate on the Royals' road to the World Series title, winding up as a championship shortstop in 2015 and winning American League Championship Series MVP along the way.
In 2016, perhaps even more than last year, shortstops figure to be in the spotlight from the beginning of the season right down to the last out.
John Schlegel is a national reporter for MLB.com. You can follow him on Twitter @JohnSchlegelMLB. This story was not subject to the approval of Major League Baseball or its clubs.