MLB.com Columnist
Tracy Ringolsby
Cespedes slowed by free-agency glut
Elite slugger still looking for work in offseason rich with outfielders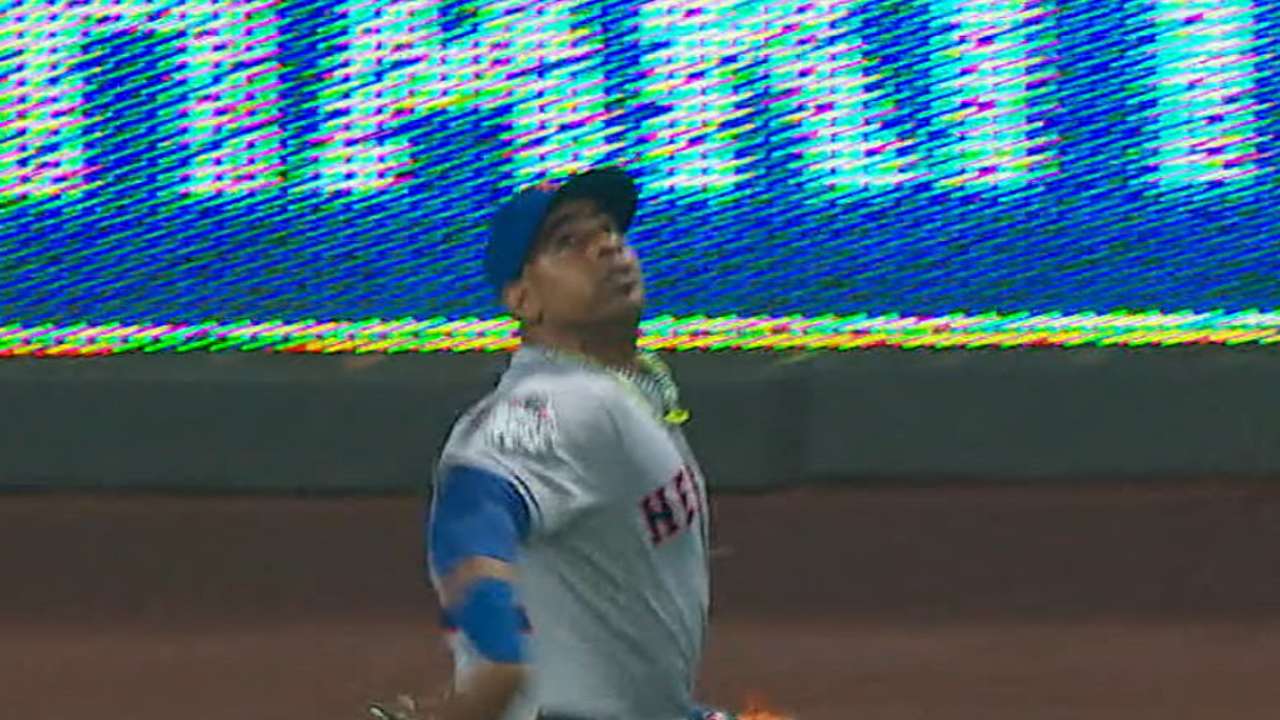 Spring Training camps open in less than a month. And free-agent outfielder Yoenis Cespedes is still looking for work.
It's not how things were supposed to work out, back when Cespedes defected from his native Cuba to pursue a big league career. He was a poster boy of Cuban baseball greatness, and to capitalize on his potential, he signed a four-year, $36 million deal with the Oakland A's in the spring of 2012.
Oh, Cespedes had longer and richer offers, but agent Adam Katz, on the day the deal with the A's was announced, said Cespedes preferred the shorter deal with the agreement he could become a free agent when it expired.
"We wanted a contract that would either be the first and last one together [10 or more years] or one that would allow him to become a free agent at a young age," Katz said at the time of signing.
The idea was Cespedes would have four years to establish just how good he really was, then would be able to enter the open market at the age of 30.
Cespedes did. He has hit .271 with 106 home runs (tied for 14th over the past four seasons) and 367 RBIs (tied for 10th). He has been an All-Star. He has won a Gold Glove. Yes, Cespedes has been with four teams in the past two seasons, but even with splitting time between the Tigers and the Mets last year, he had the best of his four seasons -- a .291 average, 35 home runs and 105 RBIs.
Oh, Cespedes is going to wind up with a job in the next few days. No doubt about that. The market, however, never met the expectation.
The recent reports have the Nationals talking about a five-year deal, and the Mets and the White Sox indicating they are interested. Cespedes has said he enjoyed his time with the Mets, who acquired him from the Tigers on July 31 for a season-ending dash to the World Series. And the Mets can't complain about the deal, either, after he hit .287 for them, with 17 home runs and 44 RBIs in 57 regular-season games.
The Mets, however, are careful not to overextend contracts, which is why they are showing no signs of going past three years.
And it is a big part of why Cespedes is still waiting to find out what uniform he will wear in Spring Training.
So what happened? Call it the world of supply and demand.
Cespedes found himself in a free-agent market this offseason that was heavy on top quality, young outfielders.
There were 24 outfielders who filed for free agency, seven of whom could be described as upper echelon.
Cespedes and Dexter Fowler are unsigned. The five others have multiyear deals.
Jason Heyward shook up the market when he agreed to an eight-year, $184 million deal with the Cubs that was announced on Dec. 15, and that might have created even greater expectations for the other outfielders looking for work.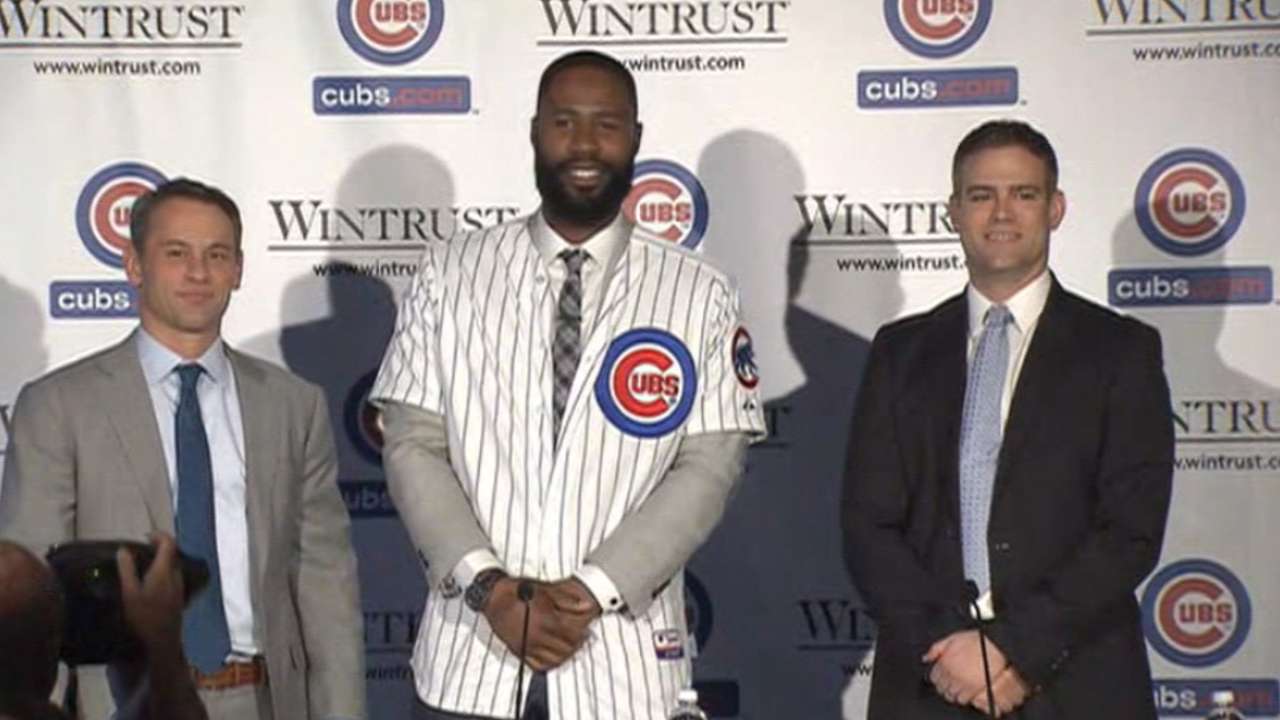 Heyward, however, was not a trendsetter. He was an anomaly.
Two of the four other prime outfielders have signed at least four-year deals, with Alex Gordon getting a four-year, $72 million package to return to the Royals, and Justin Upton signing a six-year, $132.75 million package from the Tigers, with an opt-out clause after two years.
The two others signed three-year contracts -- Denard Span for $31 million with the Giants and Gerardo Parra for $27.5 million with the Rockies. Span and Gordon, both 31, are the only ones of the seven older than Cespedes.
The other four are younger: Heyward, 26; Parra and Upton, 28; and Fowler, 29.
In a market driven by supply and demand, Cespedes has been a victim of the supply outweighing the demand this offseason.
Tracy Ringolsby is a columnist for MLB.com. This story was not subject to the approval of Major League Baseball or its clubs.