Inbox: How will Maddon solve OF puzzle?
Cubs beat reporter Carrie Muskat answers fans' questions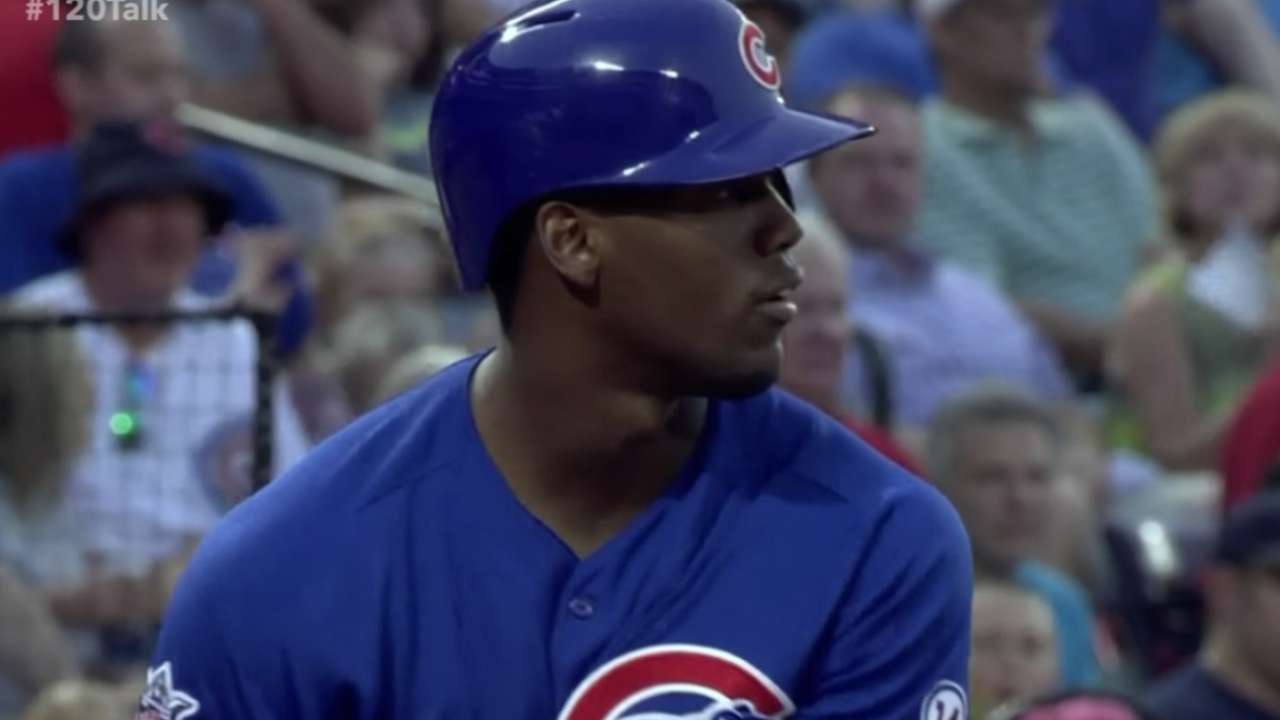 Do you have a question about the Cubs? Send it to CubsInbox@gmail.com, and please include your full name and hometown.
What's the most likely outcome for the Cubs' outfield? Jason Heyward is incredible defensively but has played right field his entire career. Does Joe Maddon plan to move Heyward to center and have Kyle Schwarber and Jorge Soler in the corner outfield spots? Or will the Cubs use Soler in a trade to acquire pitching, sign a center fielder like Dexter Fowler and keep J-Hey in right?
-- Tom H., Grayslake, Ill.
• Submit a question to the Cubs Inbox
The plan is for Heyward to play center and be flanked by Schwarber in left and Soler in right. Maddon says he doesn't expect Heyward to have any problems. Heyward agrees.
"I feel like I'm going to trust my outfield instincts," Heyward said. "I kind of played right field like I'm in center field, when it comes to being everywhere, backing up the throws, backing up the guys to my right, and just trying to cover that ground."
Why are we not trading David Ross? I know he's Jon Lester's personal catcher, but that only counted for 11 wins in 2015. When they're in the lineup, it's a guaranteed two outs in a row.
-- Jay K., Racine, Wis.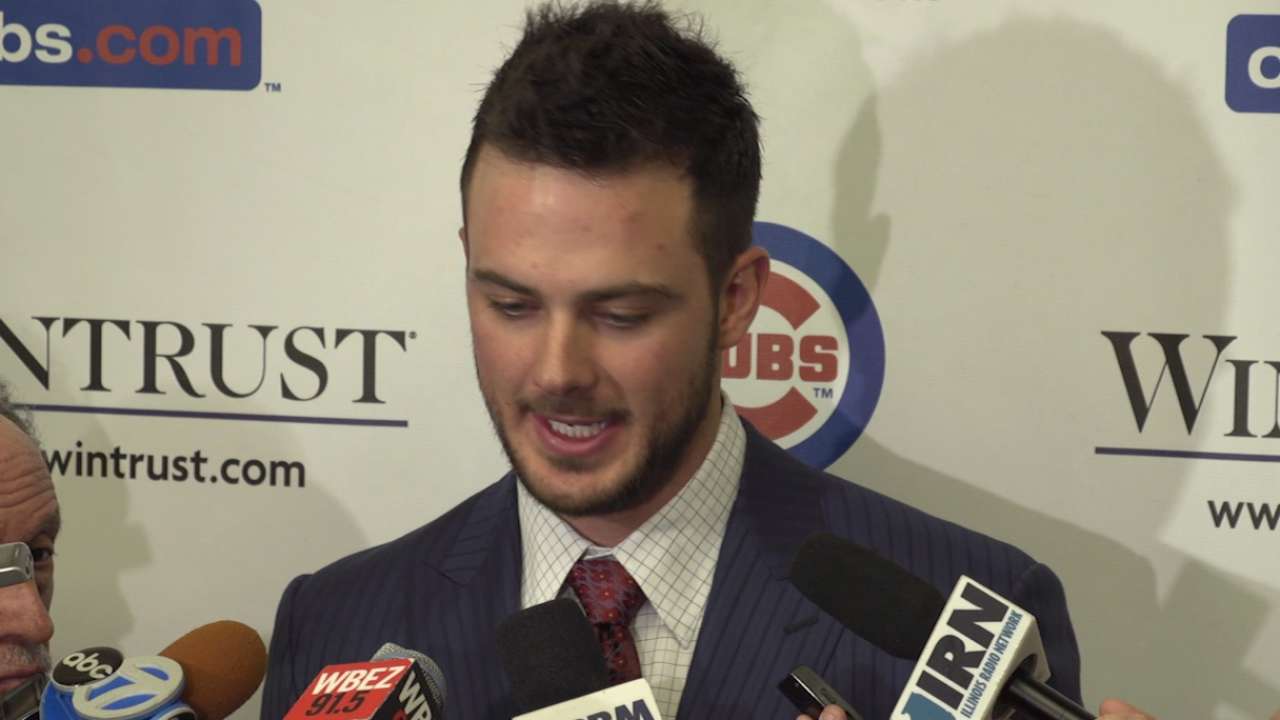 This is an instance where the stats don't reflect what Ross does for the Cubs.
"Obviously, guys look at his statistics, and it's not exactly what you want as a backup catcher," Lester said of Ross, "but what this guy brings on a day-to-day basis in the clubhouse, in the locker room, it doesn't have a price. No matter what he does on the field, what he does in the clubhouse with these young guys day in and day out is far more important than what he brings [on the field]."
You can't quantify that.
I'd like an update on the organization's view of Arismendy Alcantara. Is he still on the 40-man roster?
-- Paul B., Normal, Ill.
Yes, Alcantara, 24, is still on the Cubs' 40-man. Last year was not a good one for the versatile infielder, who went 2-for-26 in 11 games with the big league team, and then batted .231 at Triple-A Iowa. Jason McLeod, the Cubs' director of scouting and player development, said he felt Alcantara lost confidence and never seemed to recover. The hope is that Alcantara can start fresh in 2016.
Is the TV schedule figured out for this year?
-- John S., Mason City, Ill.
The 2016 TV schedule has yet to be announced. Last year, it was released on Feb. 20. And as long as you're looking ahead to February, Cubs' single-game tickets go on sale Feb. 26.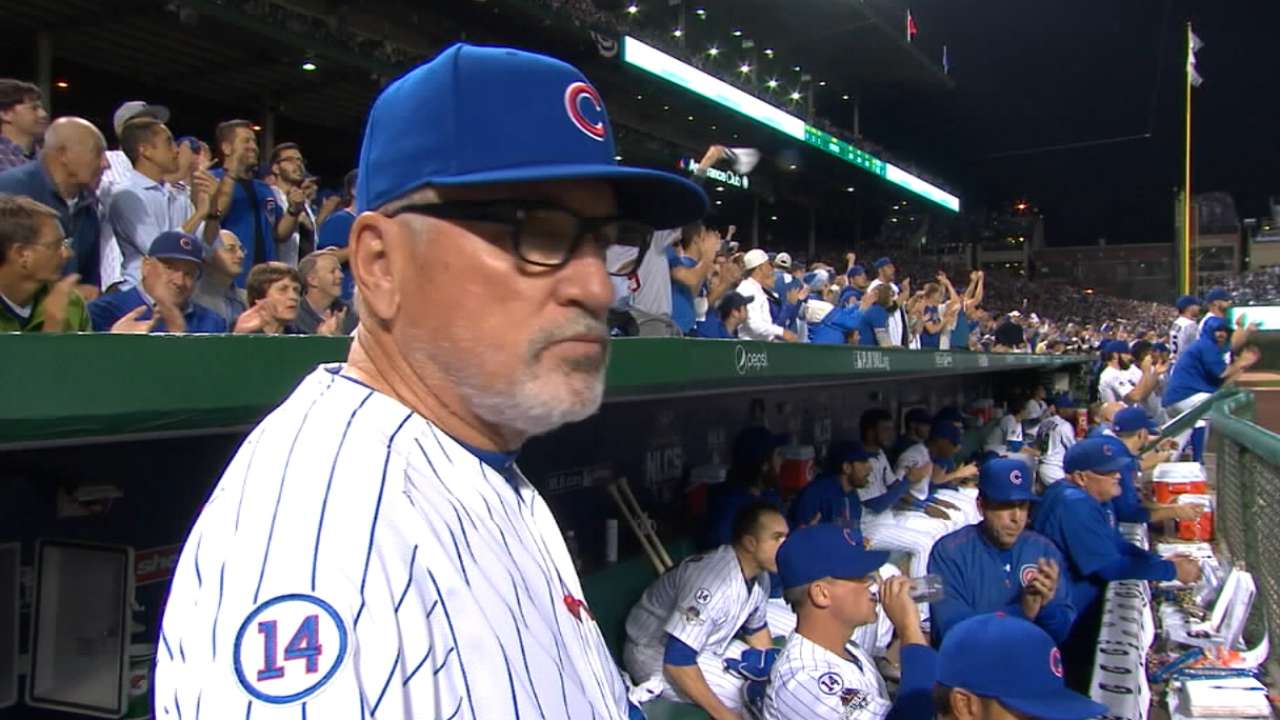 What is the longest time frame for a player to be on the Cubs and what are the dates?
-- Phyllis J., Mishawaka, Ind.
Baseball historian Ed Hartig helped with this one. Cap Anson is the longest tenured Cubs player, spending 22 years with the team from 1876-1897. On the current Cubs roster, it's Travis Wood and Anthony Rizzo (four years each). Here's a list and dates of their time with the Cubs:
Cap Anson: 22 years (1876-1897)
Phil Cavarretta: 20 years (1934-1953)
Gabby Hartnett: 19 years (1922-1940)
Ernie Banks: 19 years (1953-1971)
Charlie Root: 16 years (1926-1941)
Stan Hack: 16 years (1932-1947)
Billy Williams: 16 years (1959-1974)
Jimmy Ryan: 15 years (1885-1889, 1891-1900)
Frank Chance: 15 years (1898-1912)
Ryne Sandberg: 15 years (1982-1994, 1996-1997)
Carrie Muskat is a reporter for MLB.com. She writes a blog, Muskat Ramblings. You can follow her on Twitter @CarrieMuskat and listen to her podcast. This story was not subject to the approval of Major League Baseball or its clubs.