MLB.com Columnist
Mike Bauman
Lucroy a player any team would love to have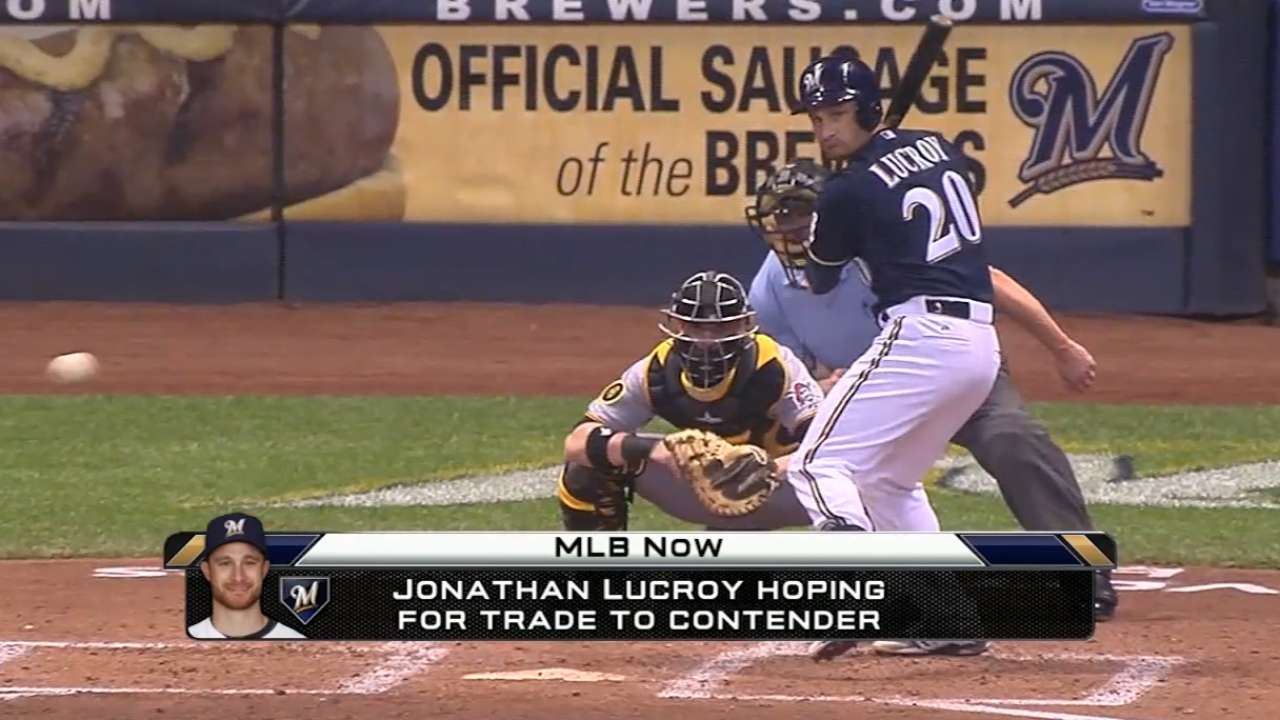 A player speaking from the heart about wanting a trade so that he can be with a winning team may reflect not some sort of disloyalty, but a trait that made the player a Major Leaguer in the first place.
When a popular player says he wants to be traded to a team with a chance of winning immediately, a portion of the fan base of his current team will react with indignation.
That is understandable. Fans want their favorite players to remain in place for a professional lifetime, regardless of circumstances.
But the desire to win, the need to win, an obsession with winning, is part and parcel of what goes into making an elite player.
This is the case with Jonathan Lucroy, catcher for the Milwaukee Brewers. He is an outstanding performer, and a man who is deeply and prominently involved in charitable and civic causes. Lucroy has become the face of the Brewers franchise, and they have been the better for it.
But the Brewers in 2016 will be heading into the first full season of a rebuilding project. Since last summer, they have been trading established talent for promising prospects. This is a scenario in which short-term pain is accepted in return for long-term gain.
Lucroy, in comments first reported by the Milwaukee Journal Sentinel, indicated that a trade would be best for him and the Brewers.
"I'm not going to sit here and say that we're going to compete for the playoffs this year," Lucroy said. "If I did that, you'd call me a liar. I'd lose credibility and respect. I want to win, and I don't see us winning in the foreseeable future. I want to go to a World Series. That's what all players want. Rebuilding is not a lot of fun for any veteran guy.
"Yeah, absolutely I want to win. It's not guaranteed that I'm going to win if I am traded. But I'm going to be a 30-year-old catcher [in June]. I can't put numbers on how much longer I'm going to play, but as players, we want to win. I don't care about the money. I just want to win. That's the bottom line."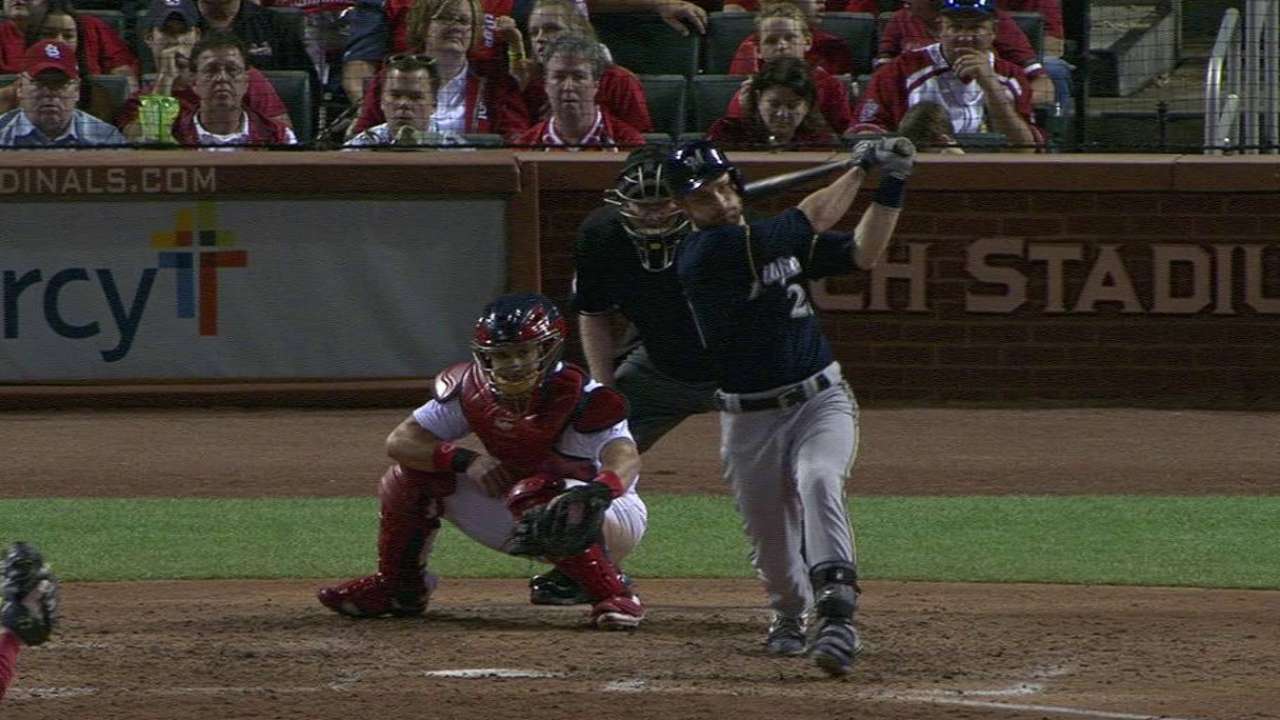 Lucroy may be Milwaukee's most tradable position player. In his All-Star season of 2014, he set a record for doubles by a catcher and had an OPS of .837. Lucroy was limited in 2015 by a broken toe and lingering concussion symptoms, but he remained highly regarded for his defense and his diligence in handling pitchers.
And Lucroy's contract, with two years remaining, is, in this market, a bargain for the club. He is owed $4 million for 2016 and $5.25 million for '17.
In essence, the qualities that Lucroy personifies are exactly the same ones that would make the Brewers most reluctant to trade him. He wants to win as much as anyone, and he would be an ideal role model for the younger players who will increasingly populate this team.
"My sense from talking to [Lucroy] is he was a very competitive individual who does want to win," Brewers general manager David Stearns said, prior to the publication of Lucroy's comments. "That's the type of player we want. We want players who don't like to lose and who take a great deal of pride in winning."
Lucroy said that if he remained with Milwaukee, his approach to the game would not change.
"If I stay with the Brewers, I'm not going to go out and dog it," he said. "I'm not going to be a bad teammate. I'm not going to be a bad clubhouse guy. I'm not going to be bitter. It's just part of the game."
Lucroy has also been known for unfailing honesty. The safer route in a situation like this is for the player to publicly say nothing at all about his desire to be traded. But Lucroy typically said exactly what was on his mind.
That is one more in the long list of positive traits that would make Lucroy an appealing trade target for a contending team. Given a really compelling offer, the Brewers probably ought to trade him. But on the other side of the argument, there is the fact that Lucroy is exactly the kind of player Milwaukee would like to keep.
Mike Bauman is a national columnist for MLB.com. This story was not subject to the approval of Major League Baseball or its clubs.