A healthy V-Mart key to balanced lineup
Switch-hitting veteran ready to bounce back in 2016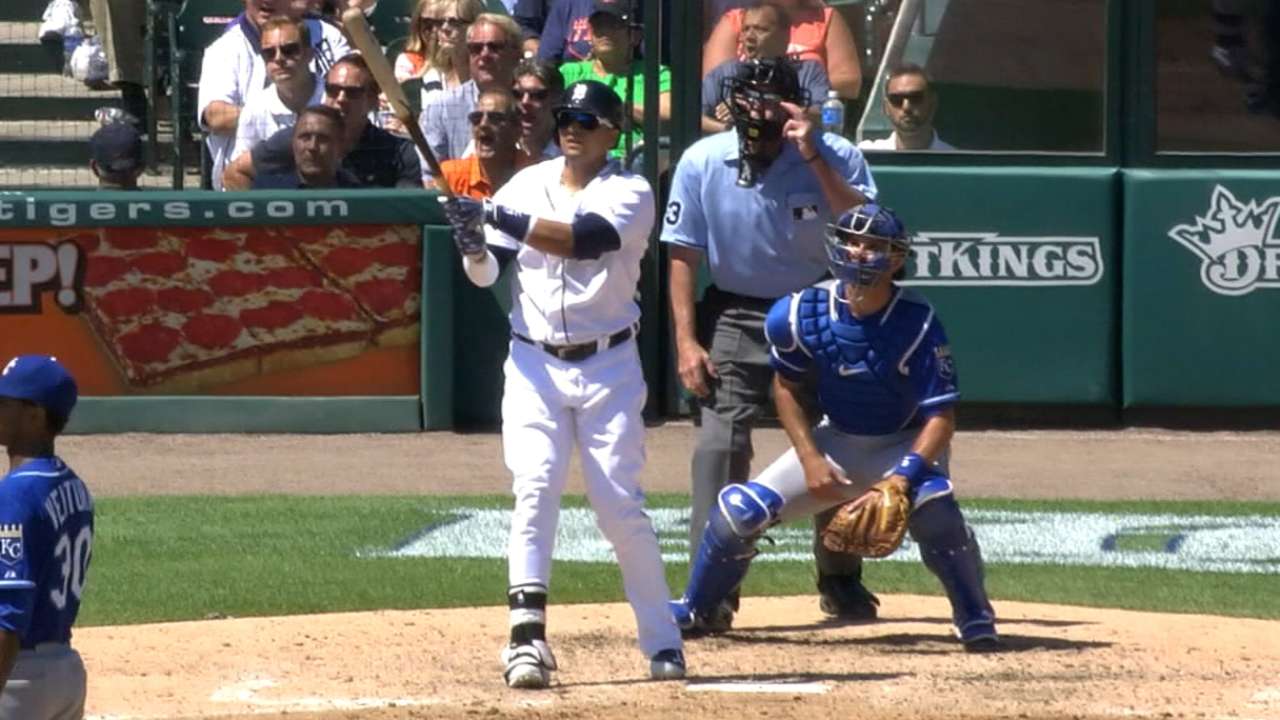 DETROIT -- For all the rejoicing over Justin Upton's arrival, the key to the Tigers' offense arguably remains a healthy Victor Martinez, whose knee issues last year led to a decline at the plate that hampered Detroit. For now, Martinez says he feels fine.
"This year is different," Martinez said. "I thank God for feeling pretty good. It feels good to come here and see everybody."
Martinez was healthy at this point last year. He tore the medial meniscus in his left knee while working out at his Orlando-area home shortly after TigerFest. He recovered from surgery in time to take his spot in the Opening Day lineup, but looked like a shell of his 2014 form, eventually spending time on the 15-day disabled list to strengthen the knee.
Martinez, 37, batted .245 with a .667 OPS last year, both career lows. The knee hampered the switch-hitter more when he batted left-handed, evidenced by his .219 average and .616 OPS against right-handers. By contrast, he hit .348 with an .870 OPS off lefties.
"It was frustrating, but it's over," Martinez said. "It's 2016. Let's talk about 2016. Last year is over. That's it."
With the Tigers potentially starting right-handed hitters in the other eight spots of the lineup, Martinez's left-handed swing gains further importance. Though Upton provides another option for the middle of the order, Martinez is likely to remain there to help break up the right-handed bats and give opposing managers something to think about when warming up right-handed relievers.
"I think, at times, the toughest pitchers for right-handed lineups are the hard-throwing right-handers with sliders," Tigers manager Brad Ausmus said. "That's going to be the toughest pitchers, I think, for our lineup. That being said, some of our guys' splits aren't that bad. Miggy hits lefties better than righties, but Miggy hits righties better than most righties. I'm not concerned about it."
Jason Beck is a reporter for MLB.com. Read Beck's Blog, follow him on Twitter @beckjason and listen to his podcast. This story was not subject to the approval of Major League Baseball or its clubs.