Non-tender players can prosper elsewhere
David Ortiz signed with Red Sox 13 years ago today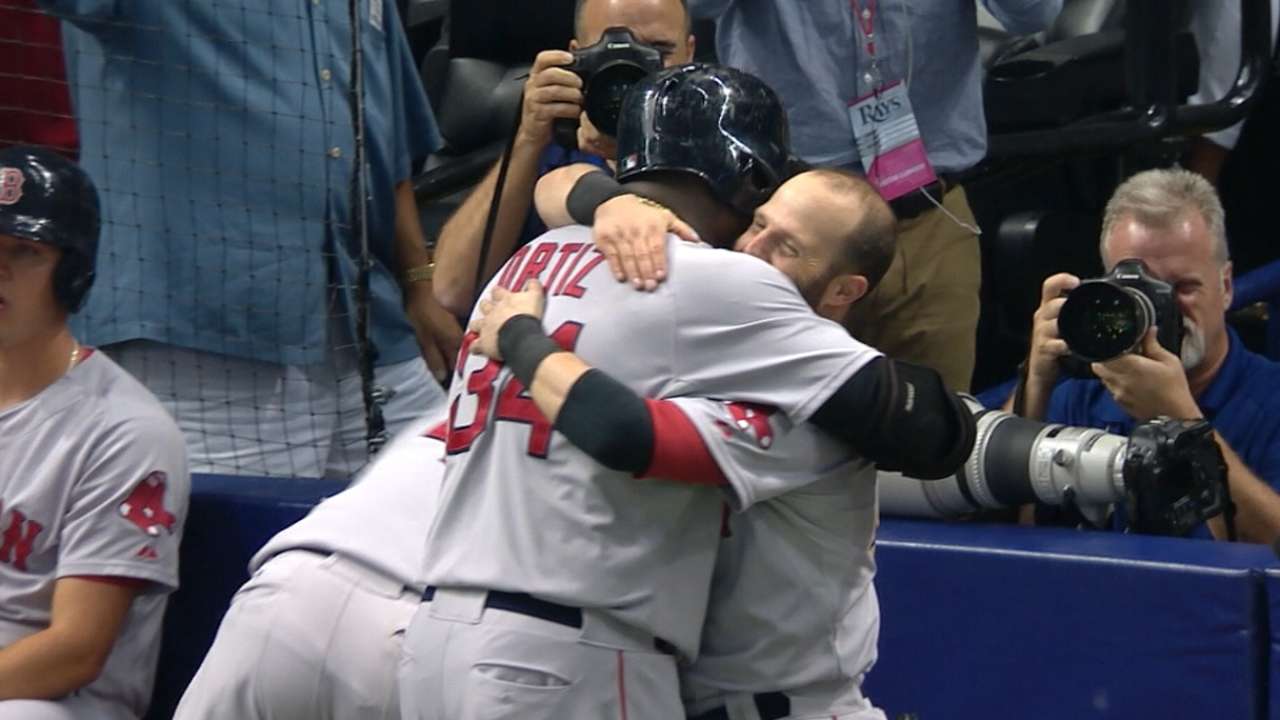 Friday marks the 13-year anniversary of a day that would prove to signify a seismic impact on the Red Sox franchise.
It was on this day in 2003 that Boston signed David Ortiz, following the Twins' December 2002 decision to release the now nine-time All-Star. Though he was coming off a career-best 20-homer season in '02, Ortiz had yet to fully hit his stride over parts of six seasons in Minnesota.
Thus, the Twins elected not to run the risk of going to arbitration, where Ortiz's $950,000 salary from the previous season likely would have inched closer to the $2 million range. After being unable to find a team interested in trading for Ortiz during the Winter Meetings, the Twins essentially non-tendered the 27-year-old, though they did so in a different manner. Technically speaking, the Twins designated Ortiz for assignment then released him in order to clear a 40-man roster spot for shortstop Jose Morban, a Rule 5 Draft pick. Had the Twins not needed to clear a spot for Morban, they simply would have non-tendered Ortiz later that offseason.
• Ortiz signing changed Red Sox's course
The free agent Ortiz then signed with Boston over a month later, and the rest, of course, is history.
Ortiz immediately broke out in his debut season with the Red Sox. The slugger clubbed 31 home runs and 101 RBIs en route to finishing fifth in American League Most Valuable Player Award voting. One year later, those totals jumped to 41 homers and 139 RBIs as Ortiz helped the Red Sox snap their 86-year World Series drought.
Ortiz finished in the top five of AL MVP voting in each of his first five seasons with the Sox and has played a pivotal role in Boston winning three World Series in the last dozen years. Overall, he enters what he has said will be his final season with 503 career homers, 445 of which have come in a Red Sox uniform.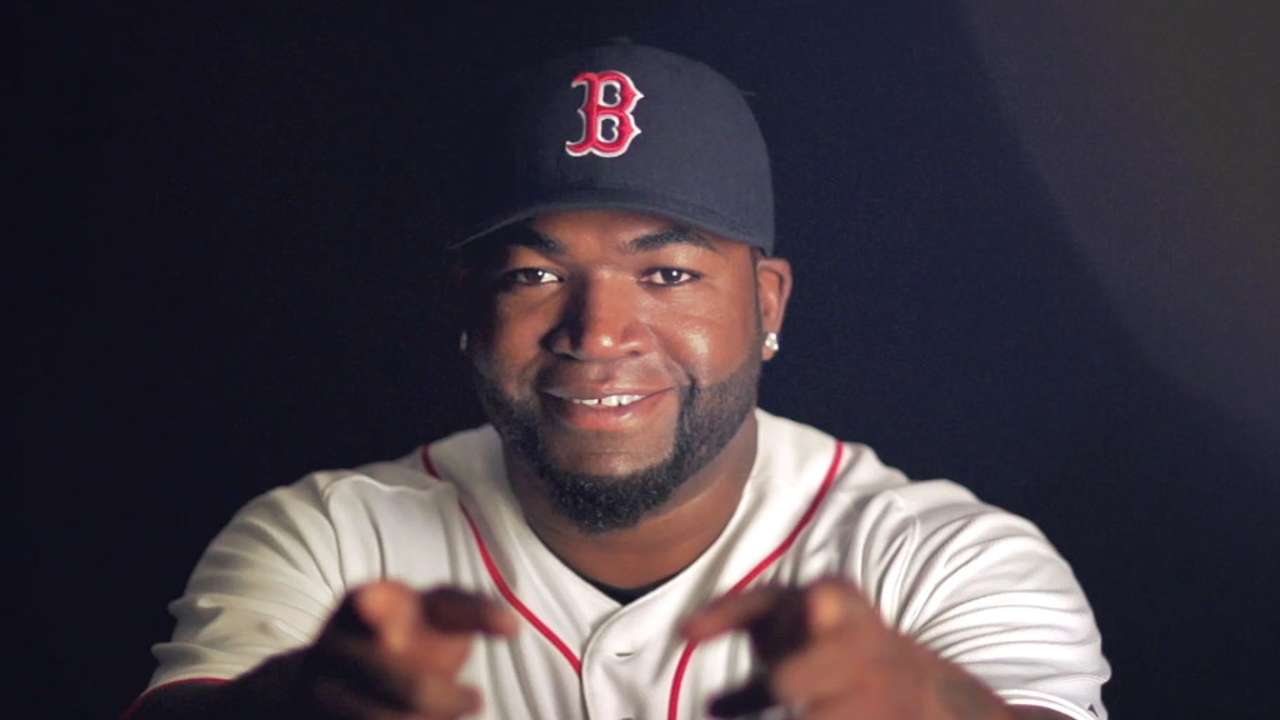 In honor of the anniversary of what is widely considered the most significant non-tender decision of all-time (though Ortiz, technically, was not non-tendered), here's a look at some of the other players who went on to make an impact elsewhere after being non-tendered.
Edwin Encarnacion
Encarnacion's non-tender was one of the strangest of all time. Though certainly a non-tender candidate following the 2010 season, his second with the Blue Jays, Encarnacion was instead claimed off waivers by the Athletics. Despite that move, however, Encarnacion was then non-tendered by those same A's less than a month later and ultimately returned to the Blue Jays on a one-year deal worth $2 million with a club option for $3.5 million for the '12 season. Encarnacion had earned $4.75 million during that '10 season and was due for a raise had the Jays simply taken the case to arbitration.
The rest, of course, is history, as the Jays exercised their '12 option to keep Encarnacion, then later signed him to a three-year, $27 million extension in July 2012. The deal also included a $10 million club option for '16, which the Jays exercised earlier this offseason. Encarnacion, who turned 33 earlier this month, has averaged 38 homers and 106 RBIs over the last four seasons.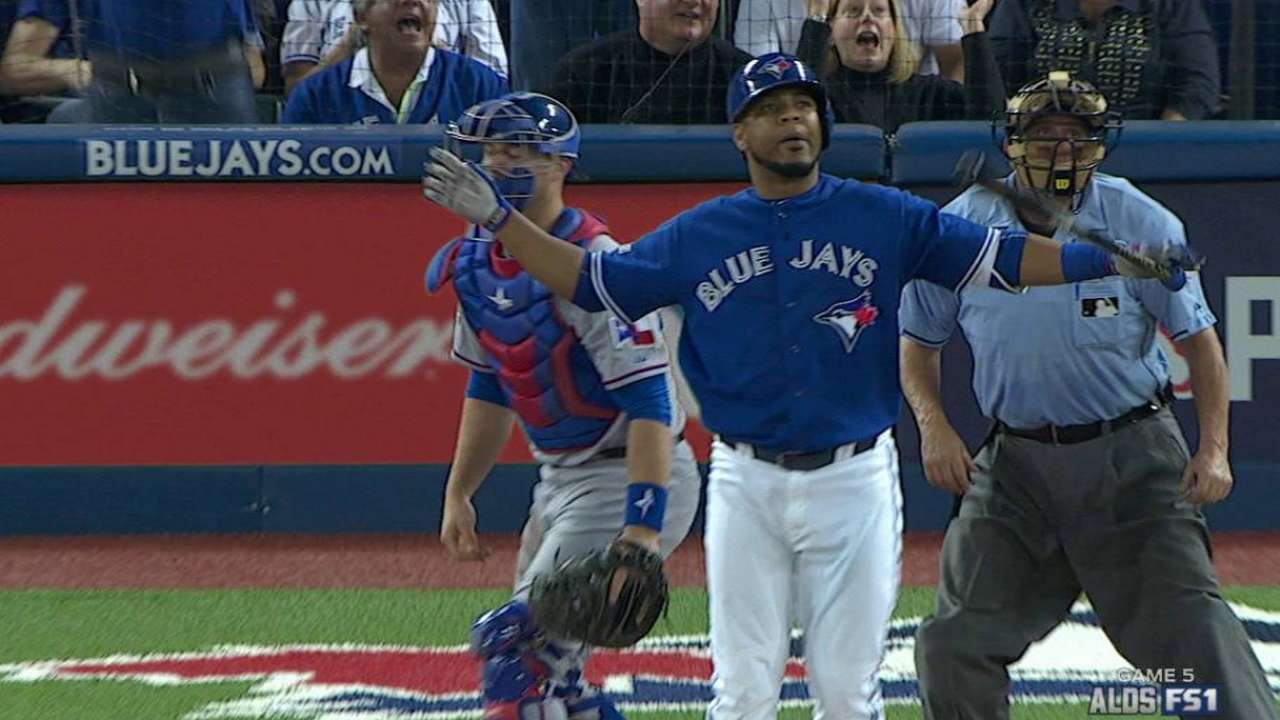 Russell Martin
Despite being a 17th-round selection in the 2002 Draft, Martin burst onto the scene with the Dodgers during the '06 season. He hit .282/.355/.436 with 10 homers, 10 stolen bases and 65 RBIs in just 121 games to earn a handful of National League Rookie of the Year votes. He took another step forward the following year, hitting .293/.374/.469 with 19 home runs and 87 RBIs while earning his first All-Star selection and a Gold Glove Award. After another All-Star campaign in '08, however, Martin struggled offensively in each of the next two seasons before being non-tendered following the '10 campaign.
It took Martin less than two weeks to land a one-year, $4 million deal from the Yankees, who were hoping Martin could bridge the gap between aging veteran Jorge Posada and once highly touted catching prospect Jesus Montero. Martin ultimately spent two seasons in the Bronx, where he hit a combined 39 home runs despite hitting only .224/.317/.405. He then spent two seasons with the Pirates before spending this past year with the Blue Jays, all while earning at least a share of AL MVP votes in each of those three seasons.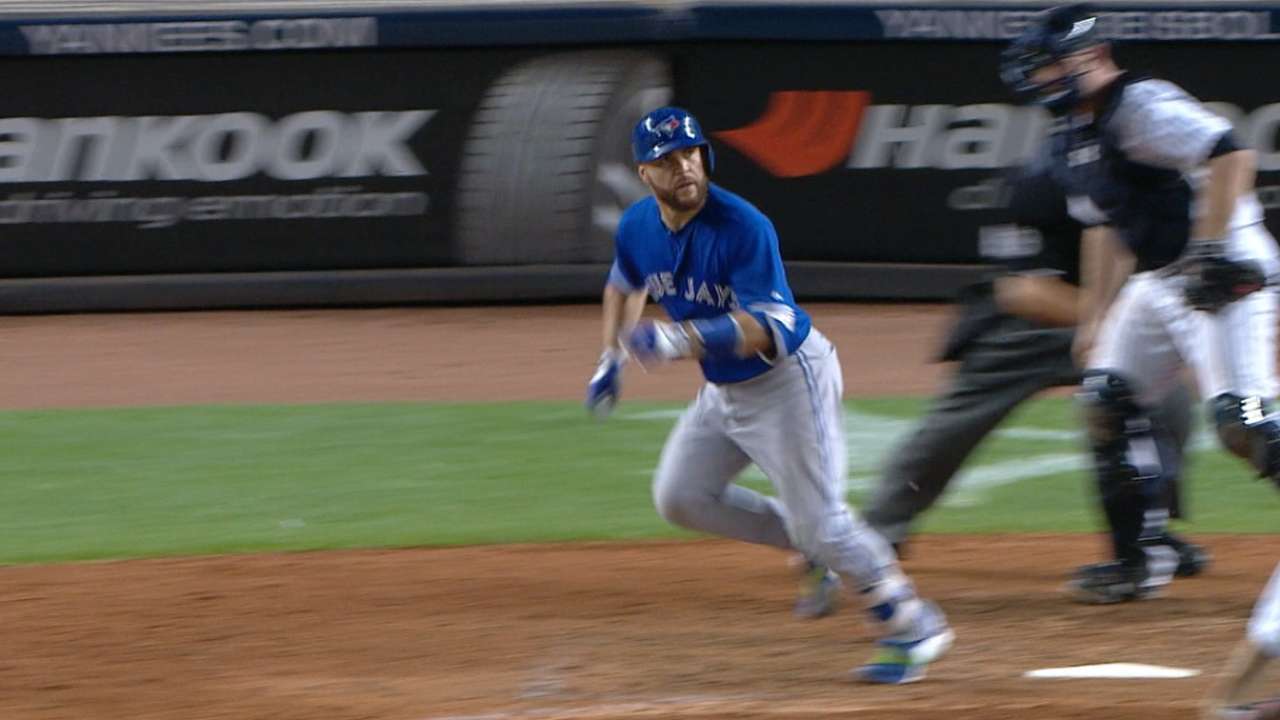 Justin Turner
The Dodgers signed Justin Turner to a Minor League contract in February 2014 after the former seventh-round pick had been non-tendered by the Mets earlier that winter. The infielder responded with a breakout season, hitting .340/.404/.493 with seven home runs (a career high at the time) over just 322 plate appearances in 109 games. Turner continued that success last season, hitting .294/.370/.491 with 16 home runs and 60 RBIs, all while establishing himself as the Dodgers' everyday third baseman by season's end. He also served as a thorn in the side of his former team, hitting a blistering .526/.550/.842 with six doubles in the Dodgers' National League Division Series loss to the Mets.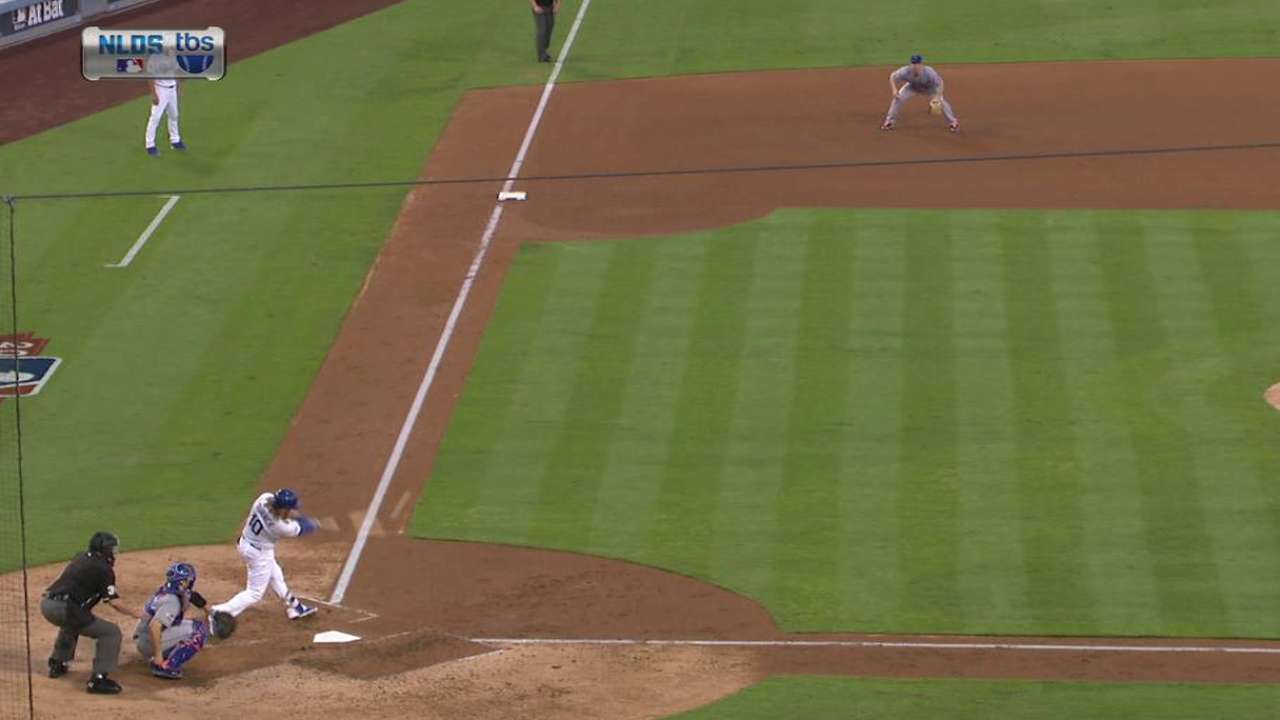 Jayson Werth
Werth, a first-round pick by the Orioles in 1997, turned some heads in 2004 when he clubbed 16 homers in only 89 games in a part-time role with the Dodgers. Unfortunately, he sustained a wrist injury in the Spring Training opener the following season, an injury that hampered him throughout an injury-riddled '05 campaign. He then missed the entire '06 season after undergoing a second operation to fix the lingering problems in his wrist. Werth was non-tendered by the Dodgers during the ensuing offseason.
Werth once again flashed his potential after landing a deal the Phillies, hitting .298 with eight homers in just 94 games in his first season in Philadelphia. He fully broke out over the next few years, hitting 24 home runs in his second season with the Phils, then crushing a career-best 36 dingers to go along with 99 RBIs over 159 games in a fully healthy '09 campaign. He then led the NL with 46 doubles the next year before landing his massive seven-year, $126 million deal from the Nationals after the '10 season.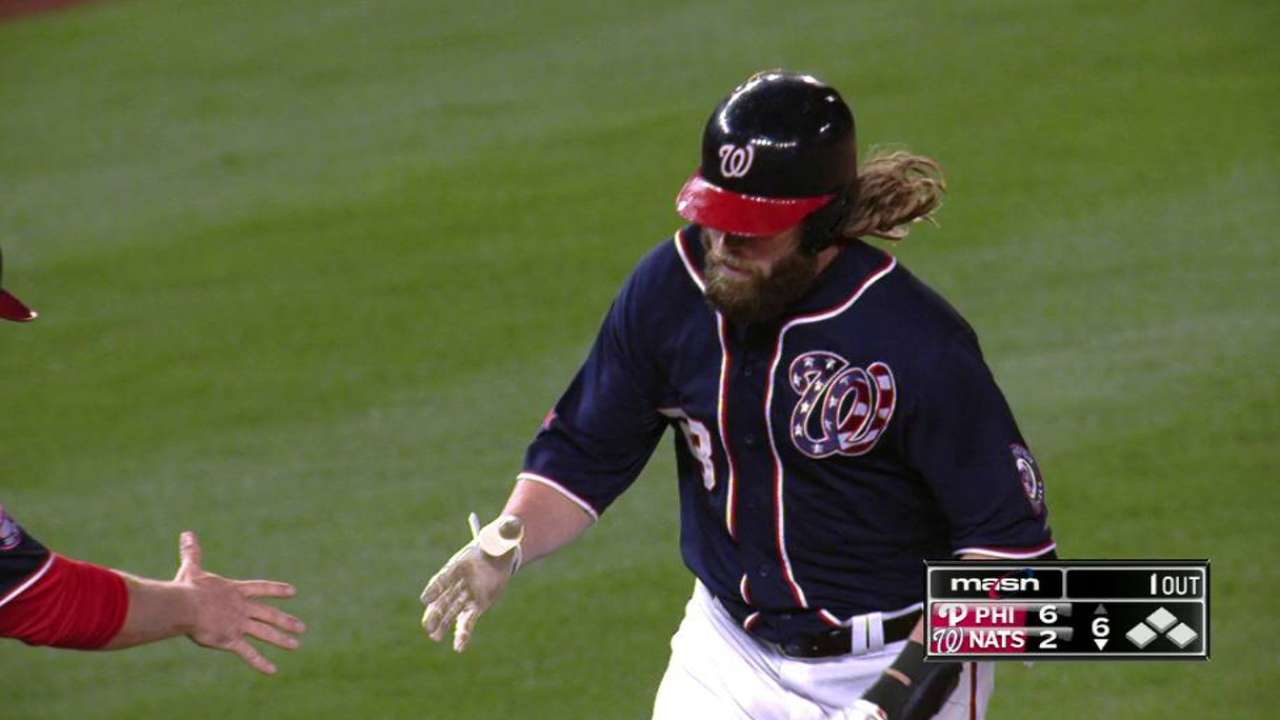 Joel Peralta
It was initially quite a surprise when the Nationals non-tendered Peralta after the right-hander had notched a 2.02 ERA over 39 appearances in his lone season with the club in 2010. That said, Peralta was set to turn 35 years old the following March, and his best ERA in any previous season had been 3.80. It was later reported that Peralta had tried to spin his dominant year into a two-year deal, something the Nationals were hesitant to offer given his age and lack of a track record.
Thus, Peralta ultimately signed a one-year deal with the Rays, for whom he continued his success in his debut season with a 2.93 ERA over 71 appearances as the club's setup man. That would be his best year with the team, however, as he racked up a 3.79 ERA over the next three seasons before the Rays traded him to the Dodgers last offseason.
Jonny Gomes
Gomes was non-tendered by the Rays following the 2008 season, during which he had hit only .182/.282/.383 over 77 games. It was a disappointing season for Gomes, who had hit 21 home runs as a rookie in '05, then averaged 18.5 home runs over the next two seasons before hitting only eight in his final season with Tampa Bay. Gomes landed with the Reds, for whom he promptly hit 20 home runs in '09, though that remains his last 20-homer campaign to date. He later won a World Series with the Red Sox in '13 and played 12 games for the '15 World Series champion Royals after being acquired from the Braves on Aug. 31. He did not appear in the postseason for Kansas City.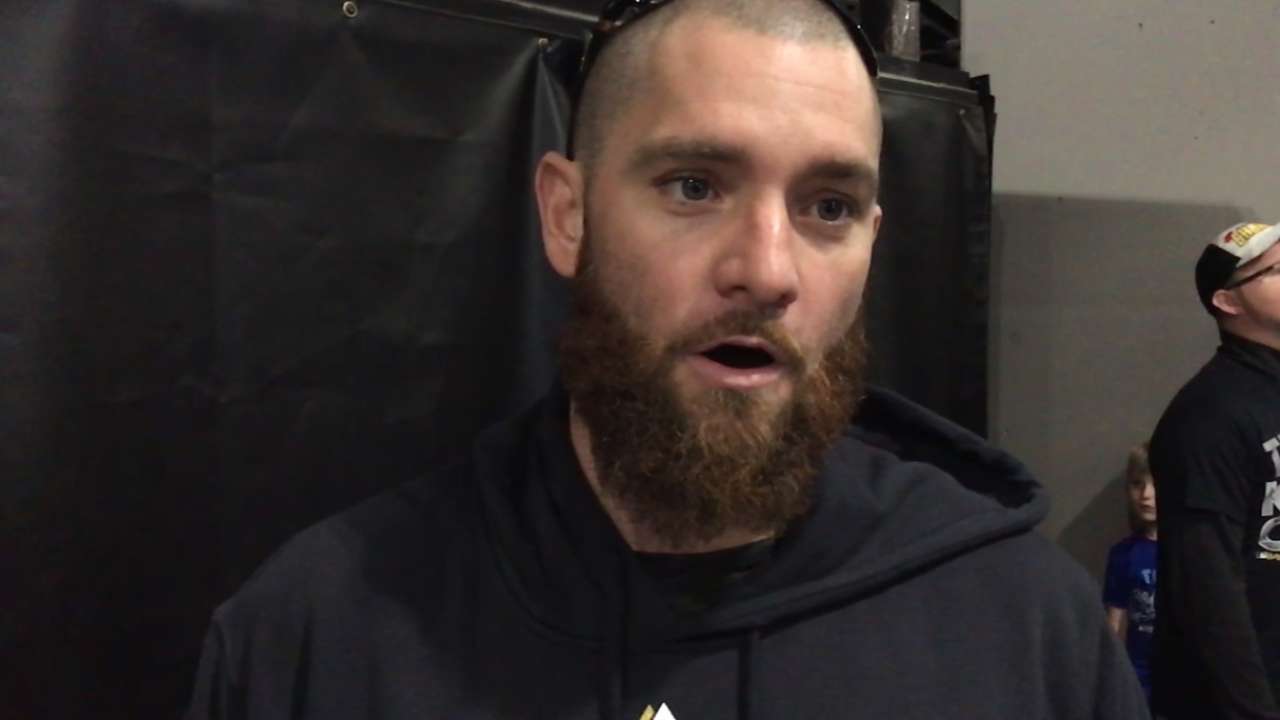 Matt Capps
Capps was admittedly surprised when the Pirates elected to non-tender their former closer after he went 4-8 with a 5.80 ERA and 27 saves in 2009. Despite the down year, many expected the Pirates to still retain Capps, who had logged a combined 2.58 ERA and 39 saves over the previous two seasons.
Instead, the righty went on to sign a one-year deal with the Nationals, though his time in D.C. would prove to be short-lived. Selected as the Nationals' lone All-Star representative in his debut season, Capps was later traded to the postseason-bound Twins at the Trade Deadline in exchange for highly regarded catching prospect Wilson Ramos. Capps, who had a 2.74 ERA and 26 saves with the Nats, was even more dominant with the Twins, compiling a 2.00 ERA and locking down 16 saves for the eventual AL Central champions. Unfortunately, his career was derailed by shoulder problems beginning in 2011, and the now-32-year-old righty hasn't pitched in the Majors since '12.
Paul Casella is a reporter for MLB.com. Follow him on Twitter at @paul_casella. This story was not subject to the approval of Major League Baseball or its clubs.