Panda, Hanley shed pounds, please Farrell
Red Sox manager visits pair in Florida, says both are determined to rebound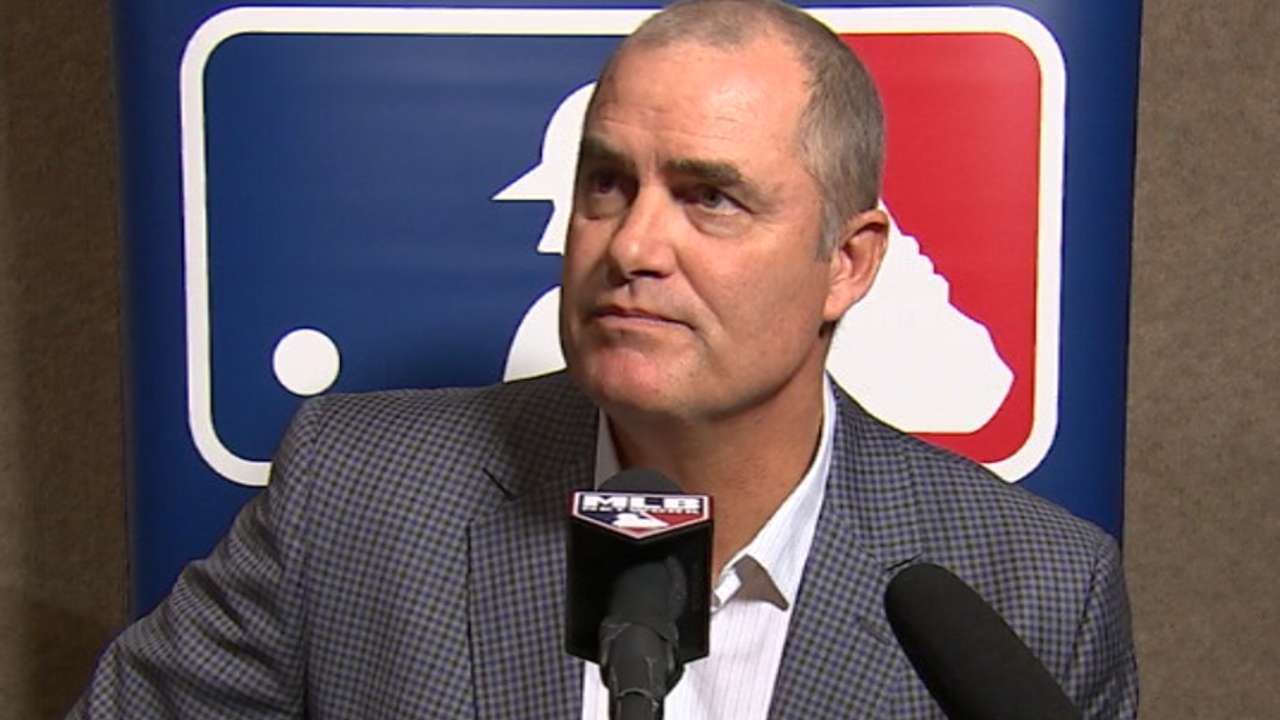 BOSTON -- It's one thing for players to say they're going to get in better shape in the offseason. But in the cases of Pablo Sandoval and Hanley Ramirez, Red Sox manager John Farrell saw visual proof during recent visits with both players in Florida.
"Physically, they look great," said Farrell. "There were clear markers set out for them right at the end of the season, to what offseason goals were going to be, and playing weight was one of them. Both guys looked to be at that target.
"Hanley right now is I think at 234, which is quite a bit down from where he finished season at. I think Panda probably dropped 20-22 pounds since the last game he played for us. They're doing what's in their control to start Spring Training and put themselves in a position to have a solid year."
Sandoval and Ramirez both struggled mightily in 2015 after signing lucrative multiyear deals to come to Boston.
"He speaks very candidly on his desire to make amends," Farrell said of Sandoval. "He's eager to get back and prove to people that he's worthy of his deal, and [he's] looking forward to getting back on the field."
Farrell noticed a similar mindset from Ramirez, who will report to Spring Training early to get acclimated to first base.
"Hanley is going to report to Spring Training with pitchers and catchers, so he'll be on the field and he'll have a full 45 days available to him to work on the transition to first base," Farrell said. "It's probably going to be more the nuances of the position. Cutoffs and relays, some positioning that we ask the first baseman to do, that [infield instructor Brian Butterfield] asks to do in anchoring back to the bag.
"As far as the mechanics of fielding a ground ball, he's been an infielder his whole career. It will require work and repetition, but we're confident he'll be fine at the position."
Ian Browne is a reporter for MLB.com. This story was not subject to the approval of Major League Baseball or its clubs.