MLB.com Columnist
Roger Schlueter
It's the 13th anniversary of Ortiz-to-Boston
As Big Papi begins farewell tour, some stat projections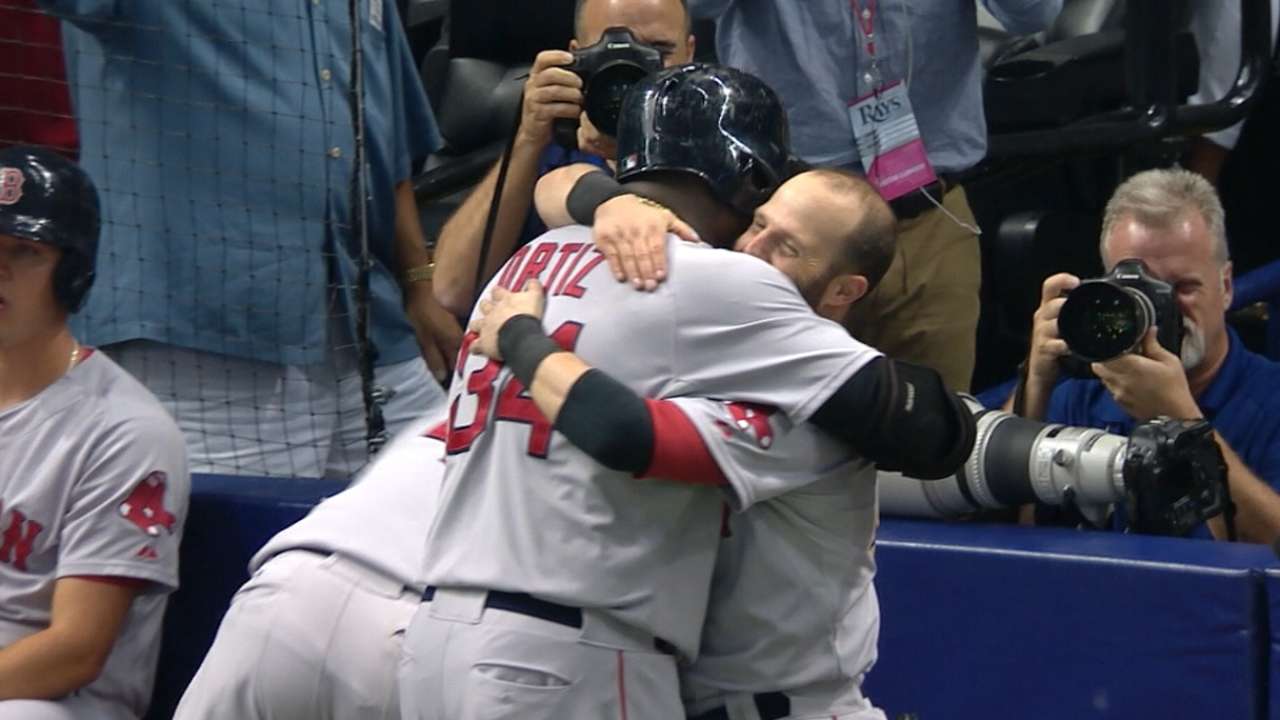 On Jan. 22, 2003 -- 13 years ago today -- the Red Sox made a move that wasn't considered all that significant. It was on that day that they signed David Ortiz, a 27-year-old designated hitter who had just been designated for assignment by the Twins, to a one-year deal worth $1.25 million.
No one could have known it at the time, but it was a move that would change the course of Boston baseball history.
Ortiz was not only an integral part of the club that ended the Red Sox's 86-year World Series title drought in 2004, but he also was a key cog in their two title teams since. The man they call Big Papi is now readying himself for a final trot around Major League ballparks, and while his statistical legacy is a given, knowing the end point also allows for some fun speculation as to where those stats might come to rest, and what those final resting spots will look like for the man who will likely be the last to wear No. 34 for Boston.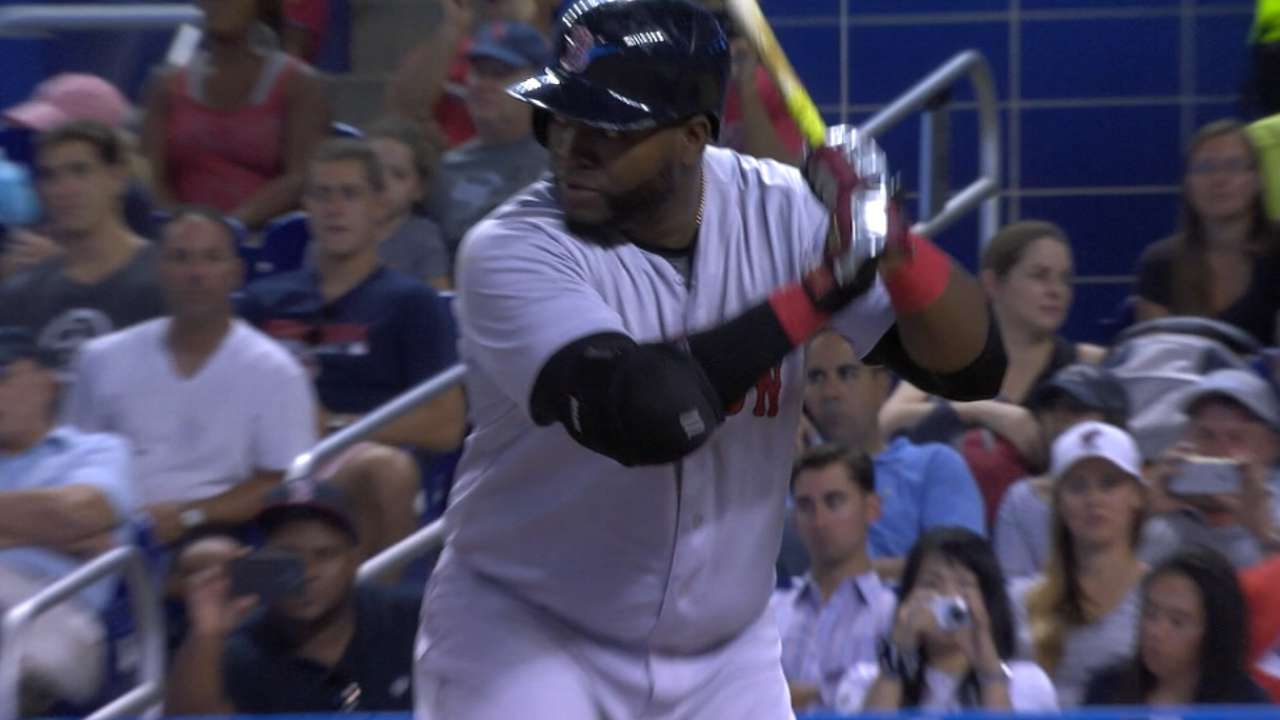 Deep into the offseason, the various projection systems are spitting out their numbers, and via baseball-reference.com, we can take a look at what the Marcel projection system has in store for Ortiz. Those projected numbers include 61 extra-base hits (featuring 30 doubles and 30 homers), 91 RBIs and 252 total bases.
If Ortiz were to post these numbers, here's where he would end up on baseball's and Boston's all-time leaderboards, as well as where that performance would stack up against other 40-year-olds.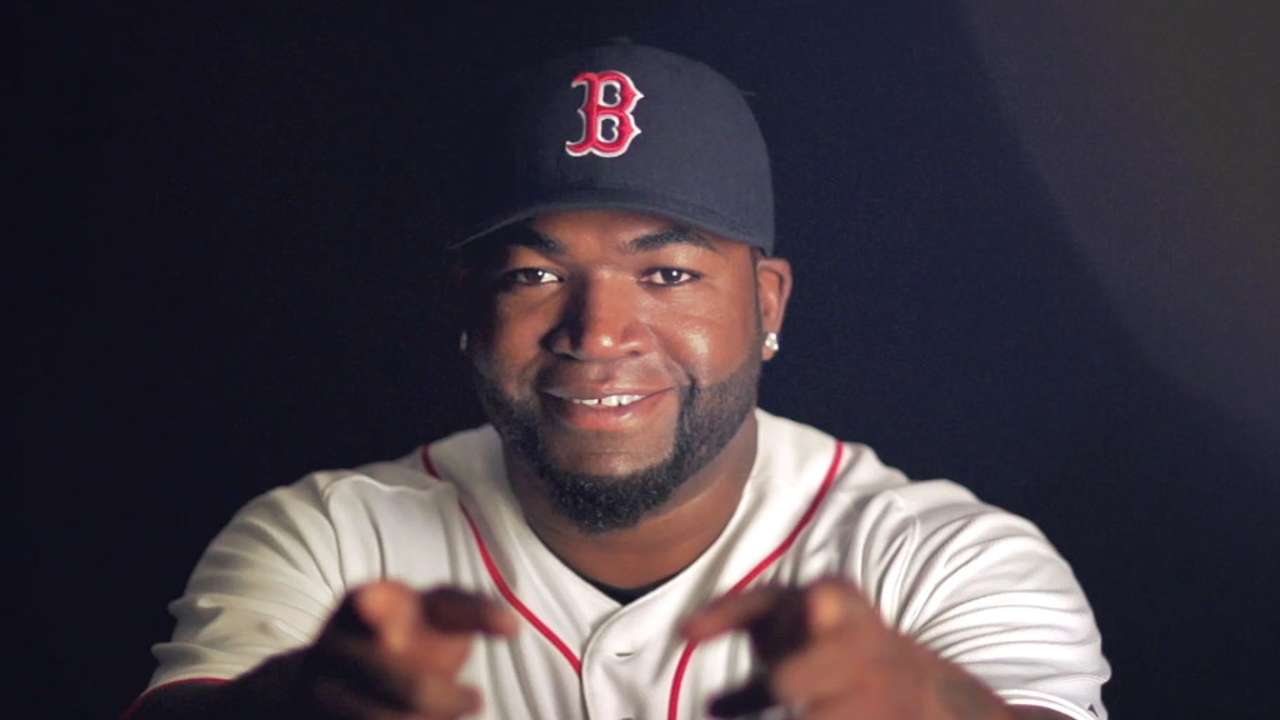 All-time leaders
• 614 doubles, which would slot Ortiz in between Hank Aaron (10th, with 624) and Paul Waner and Paul Molitor (each with 605).
• 533 home runs, a figure just behind Jimmie Foxx's 534 round-trippers and his 18th-place ranking. Of note: Just two players have reached 600 doubles and 500 home runs: Barry Bonds and Hank Aaron. Albert Pujols needs just 17 doubles to also join this club in 2016.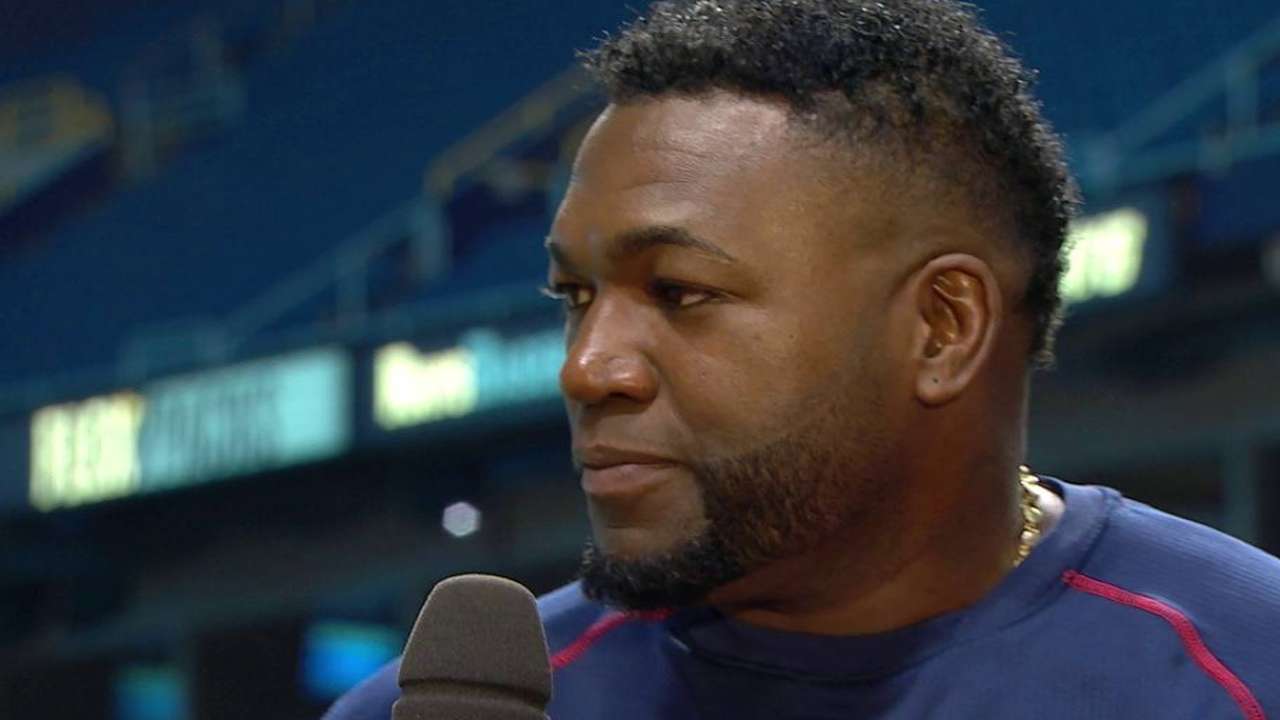 • 1,732 RBIs, which would tie Ortiz with Honus Wagner for 21st all time.
• 4,684 total bases, placing between Al Simmons (ranked 37th all-time, at 4,685) and Jim Thome (with 4,667).
• 1,166 extra-base hits (Frank Robinson sits in 10th place, with 1,186).
Boston strong
Because Ortiz opened his career with the Twins, his numbers in a Red Sox uniform aren't quite what they could be. That said, combining his current Boston numbers with the projection offers puts him in some elite Beantown company:
• With 506 doubles, Ortiz would be the third to get to 500 as a Red Sox player, joining Carl Yastrzemski and Ted Williams.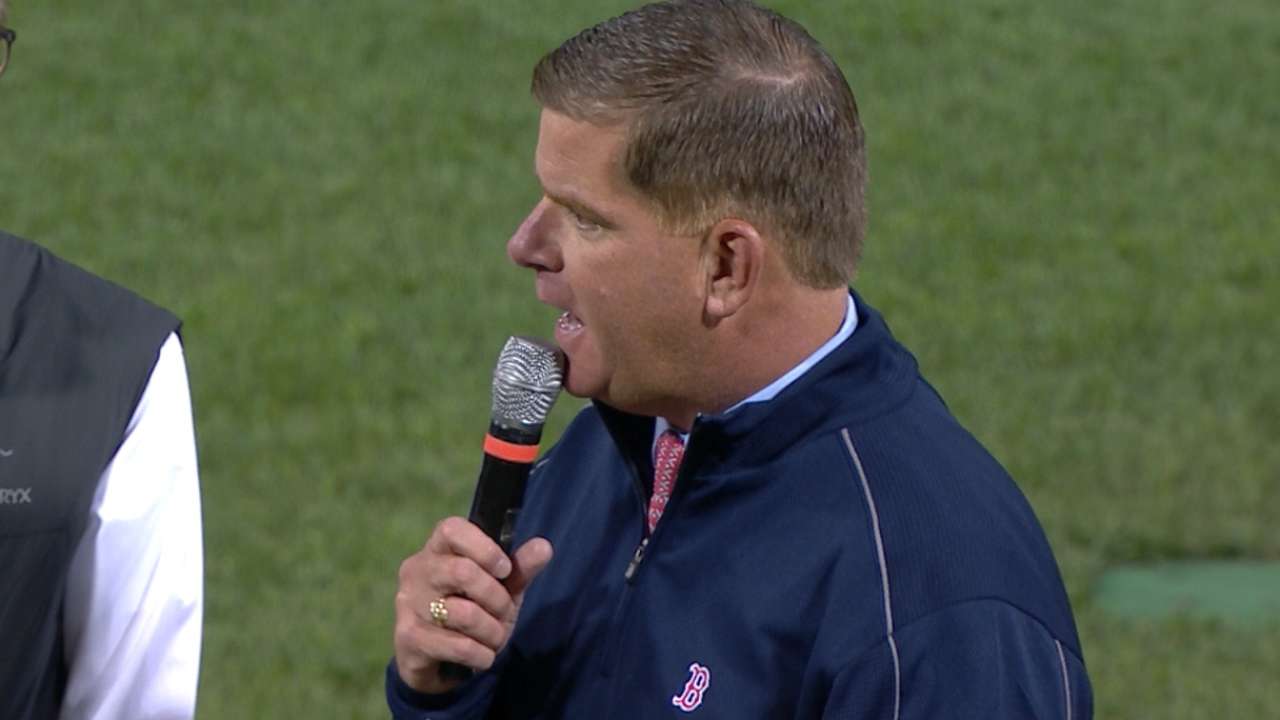 • With 475 homers with Boston, Big Papi would pass Yaz and trail only Williams on the franchise leaderboard.
• Finishing at 1,494 RBIs, Ortiz would pass Jim Rice and trail only Yaz and Williams.
• With 4,003 total bases, Ortiz would become the fifth Red Sox player to reach 4,000, joining Yaz, Williams, Rice and Dwight Evans.
• Concluding with 997 extra-base hits, Ortiz would fall just shy of joining Yastrzemski and Williams as the only players to have gotten to 1,000 with Boston.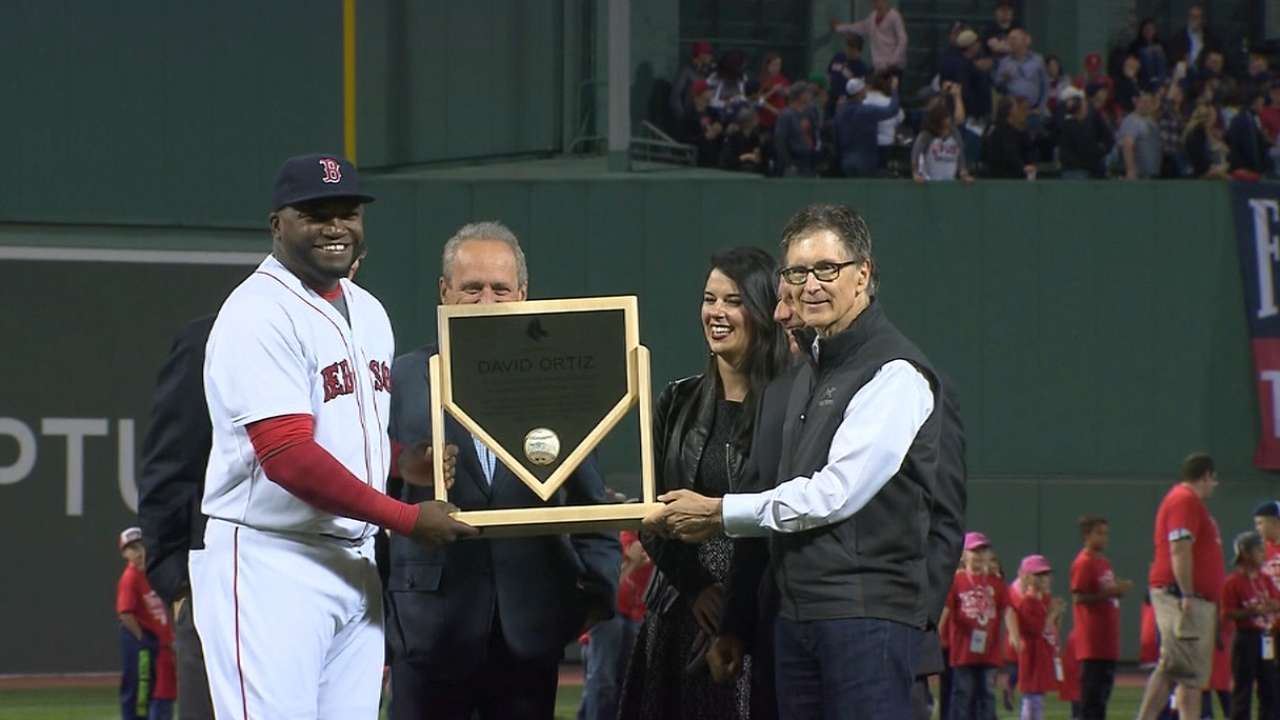 This is 40
While Ortiz's final campaign will undoubtedly be a six-month goodbye filled with tributes and career leaderboard distinctions, that 2016 projection would also give him one of most prolific age-40 or older seasons ever produced. Only one player (Darrell Evans, with 34 in 1987) has hit as many as 30 home runs in an age-40 or older season, and no player has -- in an age-40 or older season -- authored a 30-homer, 30-double campaign. (In 2015, Ortiz became the first to do this in an age-39 season.)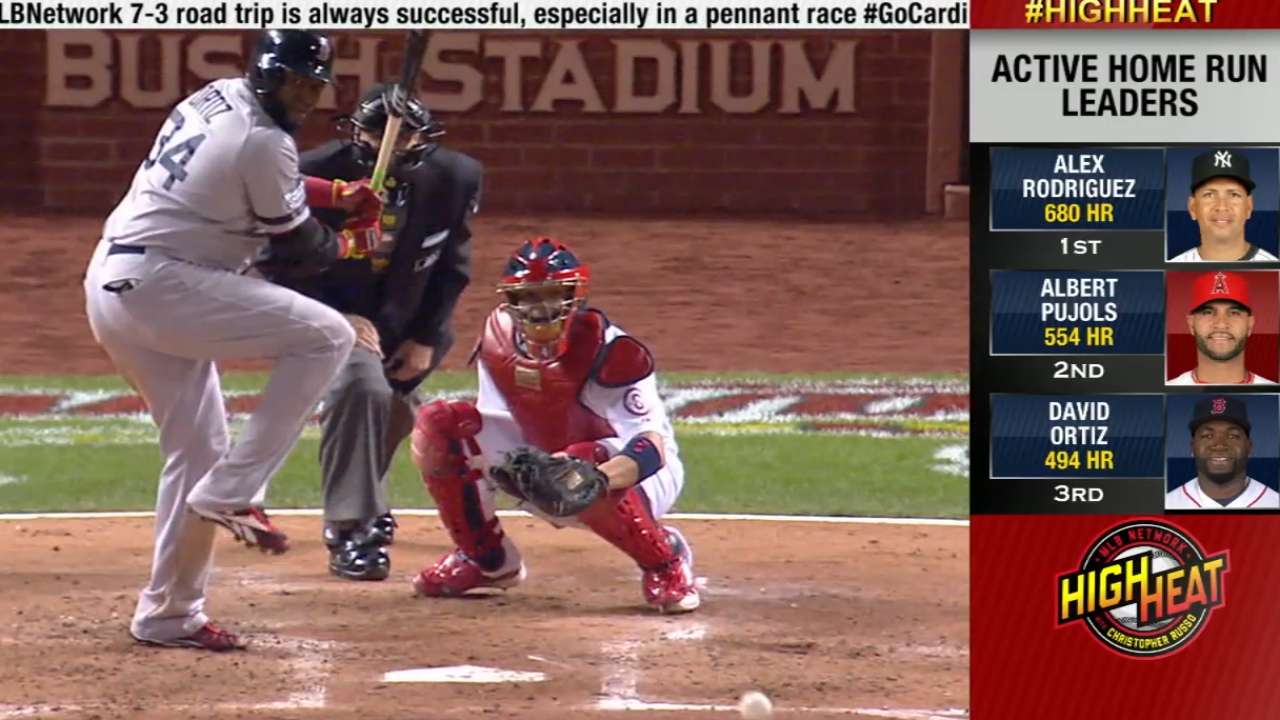 Perhaps Ortiz's 2016 projection is too bold. On the other hand, since he joined the Red Sox 13 years ago and redirected what could have been a vagabond career, star turns have been an annual occurrence, and now the MLB and Red Sox lifetime leaderboards are filled with his signatures.
It should be an exhilarating final performance.
Roger Schlueter is senior researcher for MLB Productions. This story was not subject to the approval of Major League Baseball or its clubs.