Iapoce wants to connect with Rangers hitters
Creating a 'run-scoring culture' is a primary goal for the new coach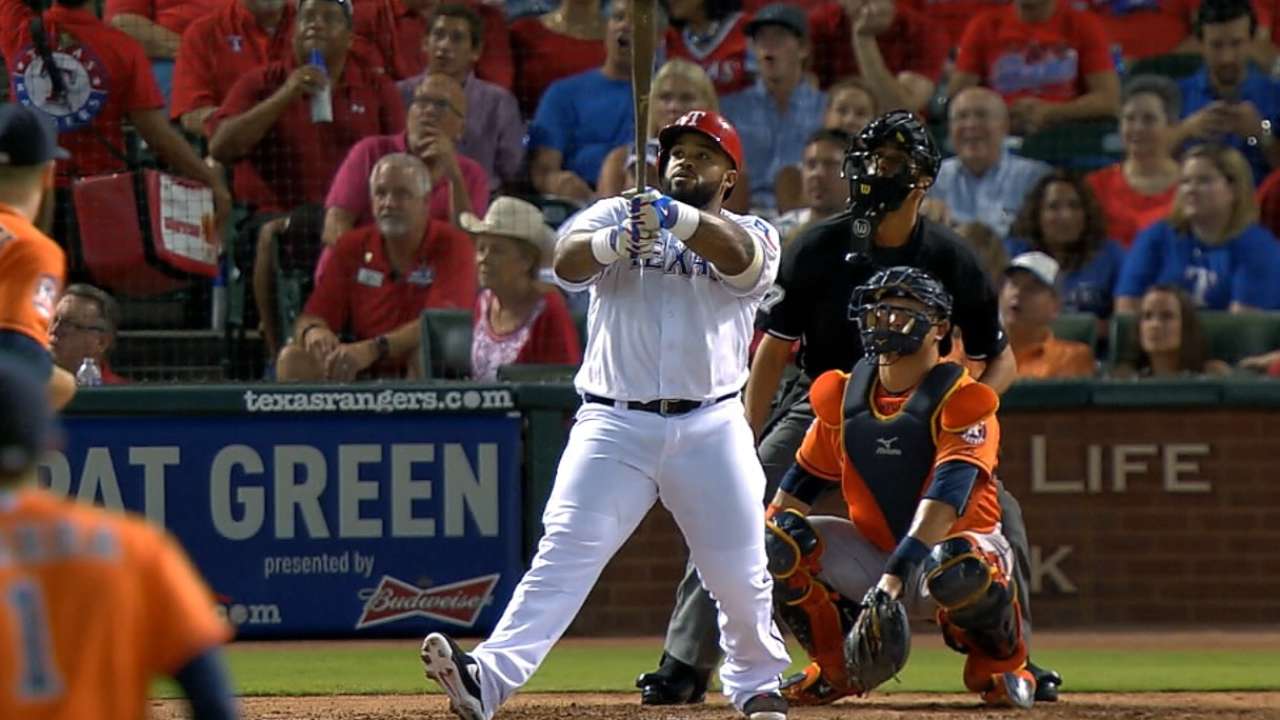 ARLINGTON -- New Rangers hitting coach Anthony Iapoce has a simple message for his players.
"Win every pitch," Iapoce said. "Everybody talks about, yeah, I wasted that at-bat. But you wasted that pitch in the at-bat. Over the course of a 162-game season, how many pitches did you take off where you weren't focused enough? It becomes stressful when you're grinding every pitch.
"Every pitch could be a life-turning event. You could change people's minds in the stands with that pitch that you grinded out and hit a bloop, or turned on one and hit a walk-off home run."
That's part of the hitting philosophy Iapoce brings to the Rangers from the Cubs. He was a special assistant in the Cubs' organization the past three years, overseeing their hitting program, before being hired by the Rangers to replace Dave Magadan.
Iapoce said the Rangers understand that mentality.
"This team already has their type of approach, that grind mentality where every pitch matters, every at-bat counts, and guys just pulling for each other," Iapoce said. "That environment is already set up when you watch them play from afar as I did last year, and you saw the energy in the lineup and the dugout."
Iapoce, who lives in New York, is in town this week for minicamp. Although only a handful of players are officially part of the camp, most of the Rangers are in town for Friday's awards dinner and FanFest on Saturday. Shin-Soo Choo and Adrian Beltre were among the veterans who worked out at Globe Life Park on Thursday.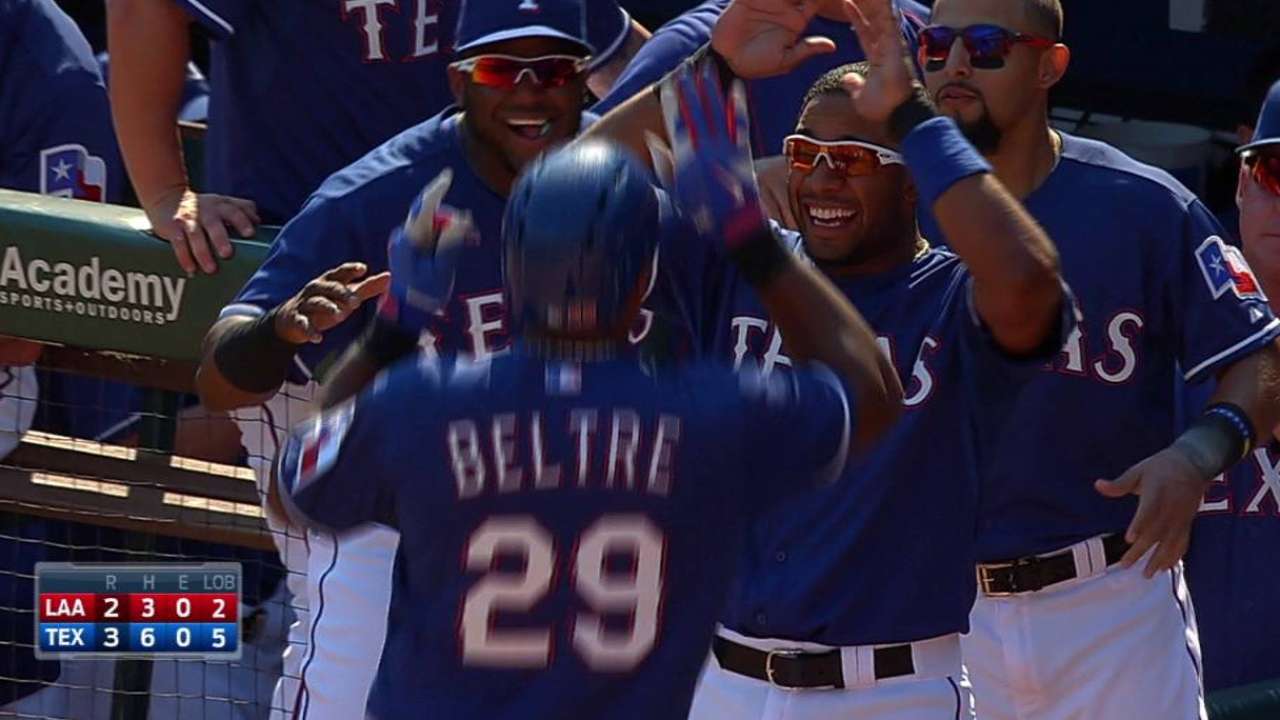 "It's just about connecting," Iapoce said. "Making the relationships with the players to trust, instead of coming on board and just pinpointing negatives and things like that. You just want to come in and build relationships."
Iapoce takes over a team that was third in the American League with 751 runs scored, fourth with a .325 on-base percentage and seventh with a .413 slugging percentage.
Iapoce will watch over a veteran lineup that includes Beltre, Choo, Josh Hamilton, Prince Fielder, Elvis Andrus and Mitch Moreland. But Iapoce will also be working with some young hitters who are still developing, including Delino DeShields, Rougned Odor, Joey Gallo, Hanser Alberto and Ryan Rua. Top prospects Lewis Brinson and Nomar Mazara are also getting to know Iapoce this week and will do so in big league camp. Iapoce's philosophy will be spread all through the farm system.
"When you first start coaching, you have this laundry list of things," Iapoce said. "One is the trust and belief in yourself and to make good decisions. When you make a bad decision, you learn from it as quick as possible, so if a player does that and trusts and believes in his practice, and his work, he'll get better.
"If he doesn't believe in his practice and in the game, and he doesn't trust it, that's when mechanics break down, pitch selection breaks down. The continuing message is going to be to trust and believe in yourself because your swing will always improve. The more at-bats you have in the Major Leagues will get better, as long as you continue to trust and believe in yourself."
Iapoce does not have one set way to approach hitting. Every hitter is different and it's all about finding what works for them.
"Yeah, you're trying to make every swing for the best as an individual," Iapoce said. "It's finding what works for each individual guy and relaying that to the team. There's no one swing, everybody walks different, everybody sits different, you just have to be versatile in your language with players, and get them to roll off each other and score as many runs as possible."
Scoring runs is the bottom line. Iapoce, in the new Rangers vernacular, was not hired to be a hitting coach as much as their offensive coordinator. His responsibility is to find a way to score enough runs each night to win the game.
"It could be 1-0," Iapoce said. "You're in charge, but when somebody thinks about hitting, the first thing they think about is the swing, the same thing with golf. But it's a game. Right, we're playing a game. So the team that scores the most runs wins.
"As an offensive coach who's in charge of hitting, or may be offensive football or basketball, whatever it may be, you're figuring out ways to beat the other team. They're facing us. That's going to be the mentality of the guys, whoever that pitcher, he's going to face us tonight.
"People talk about pitching and defense, I like to talk about hitting and baserunning. You win games with hitting and baserunning, that's how you score runs. You've got to be able to do both. I'd like to combine with our baserunning and hitting together, that's how you create the run-scoring culture."
T.R. Sullivan is a reporter for MLB.com. Read his blog, Postcards from Elysian Fields, follow him on Twitter @Sullivan_Ranger and listen to his podcast. This story was not subject to the approval of Major League Baseball or its clubs.