Perez eyeing Venezuelan Winter League title
Braves' bullpen coach trying to lead Tigres de Aragua to Caribbean Series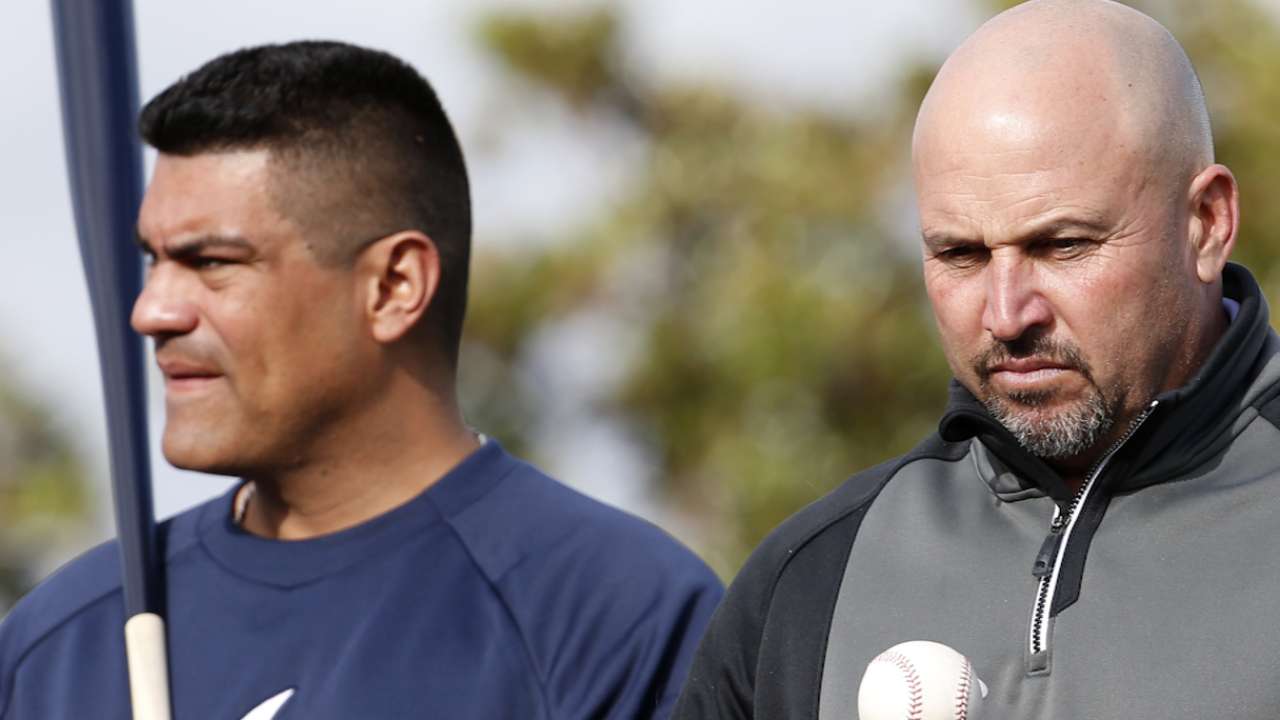 Before coming to Spring Training to resume his duties as the Braves' bullpen coach, Eddie Perez will experience the thrill of battling for the Venezuelan Winter League championship.
Perez gladly accepted an opportunity this year to manage the Tigres de Aragua, the club that he fervently followed throughout his childhood. The experience was enriched on Wednesday night when Aragua claimed a 10-3 win over La Guaira in Game 7 of the semifinal series.
Aragua will begin the best-of-seven championship series against Magallanes on Friday.
Perez will enter this series against Magallanes with veteran pitcher Freddy Garcia, who tossed four scoreless innings in Wednesday's win over La Guaira. Garcia endeared himself to Braves fans when he matched up against Clayton Kershaw in Game 4 of the 2013 National League Division Series and put Atlanta in position to win before Juan Uribe hit a decisive eighth-inning home run off David Carpenter.
Though he had two previous managerial stints with Zulia, this marks the first time Perez will manage in the championship series, which will determine which team will represent Venezuela in the Caribbean Series.
Dating back to the days when he was best known as Greg Maddux's personal catcher, Perez has had a desire to become a Major League manager. This was a passion that was motivated by the conversations the longtime catcher had with Bobby Dews, the beloved former Braves coach who passed away on Dec. 26.
Perez has served as Atlanta's bullpen coach dating back to 2007. He debuted with the 1995 World Series champion Braves and spent nine of his 11 Major League seasons with Atlanta.
Mark Bowman is a reporter for MLB.com. This story was not subject to the approval of Major League Baseball or its clubs.