MLB.com Columnist
Mike Bauman
Don't underestimate Twins in 2016
If club gets big years out of Sano, Park and Buxton, Minnesota could contend in tough division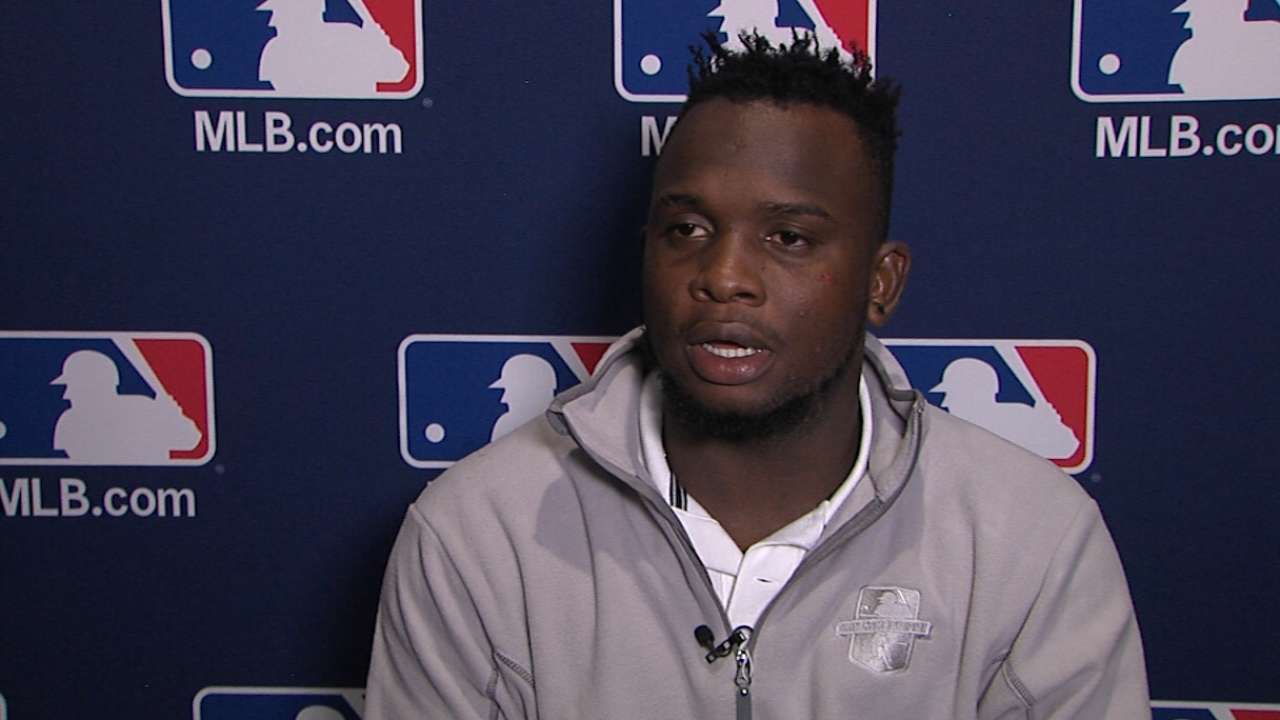 The Minnesota Twins were a pleasant surprise last season. Nobody should be surprised if they become even better in 2016.
The Twins, a popular pick for fifth place in 2015 preseason predictions, made a 13-game improvement over '14 and finished second in the American League Central. They remained in contention for an AL Wild Card berth until the final days of the season.
Now, in a division that contains the World Series champion Royals and appears to be intensely competitive, the Twins could still reasonably look for improvement. There are valid reasons supporting that viewpoint.
The Twins will get a full season out of slugger Miguel Sano, who impressed as a rookie over an 80-game stretch last year, with an on-base percentage of .385, a slugging percentage of .530, 18 home runs and 52 RBIs.
Sano, 22, who came up as a third baseman, was primarily a designated hitter last season. This year, he will be asked to make a transition to a corner-outfield role. Sano's combination of athleticism and strong arm should make the transition plausible.
Sano's move would open up the DH role for the newly acquired Byung Ho Park, who hit 105 home runs over the past two seasons in the Korea Baseball Organization.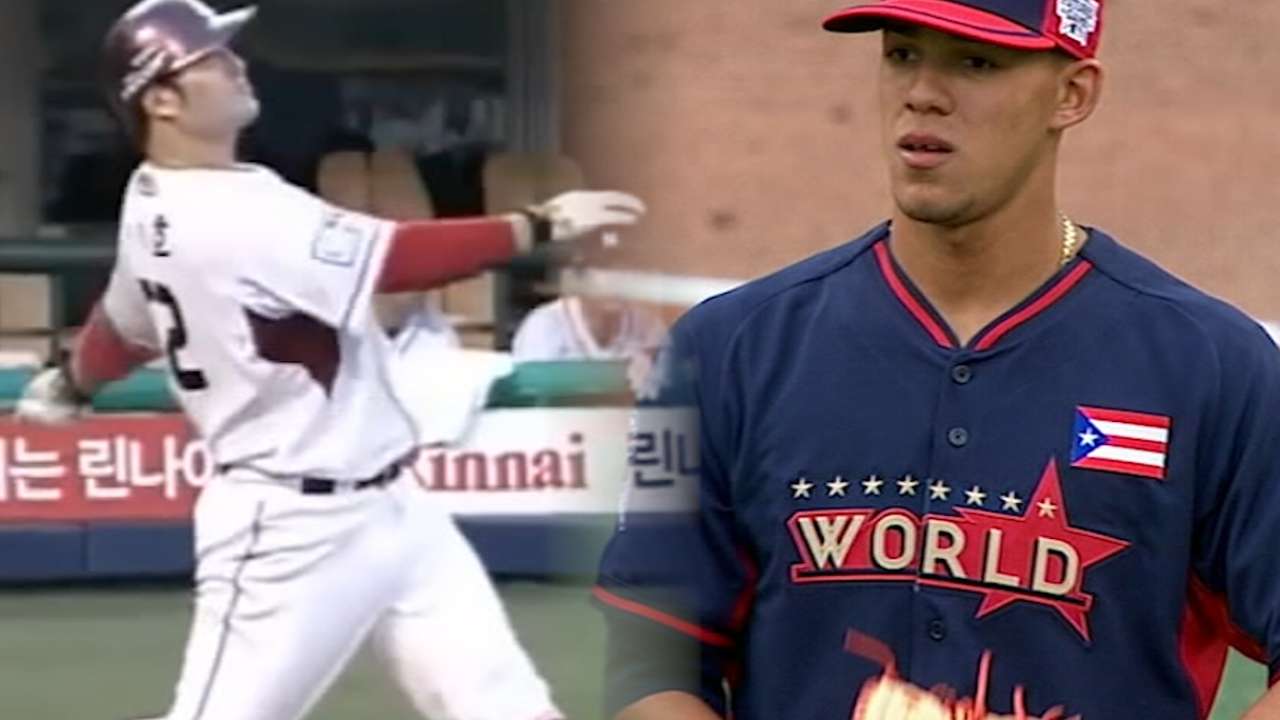 Minnesota should also benefit from a full season out of veteran starting pitcher Ervin Santana. Last season, he was suspended 80 games after testing positive for Stanozolol, a performance-enhancing substance, and was thus limited to 17 starts.
Two 2015 rookies, outfielder Eddie Rosario and starting pitcher Tyler Duffey, figure to build on promising performances.
And with the trade of Aaron Hicks to the Yankees, the Twins have cleared the way for the immensely talented Byron Buxton to take over in center. Buxton, 22, was rated as the top prospect in baseball by MLBPipeline.com before each of the past two seasons.
• Twins top prospect Buxton knows time is now
If Buxton's dynamic potential turns into performance, the Twins' chances of making real progress could dramatically improve. You could see Minnesota moving into another era of consistent success, with Buxton and Sano at the core of it.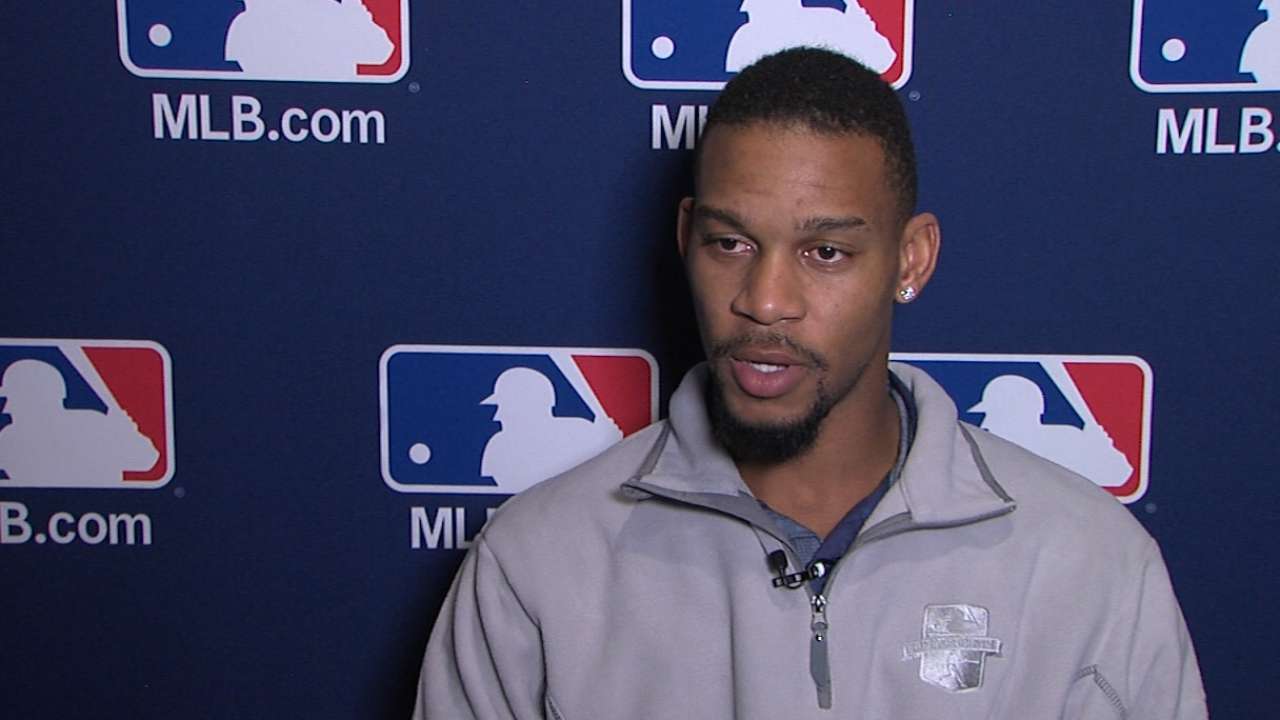 The outlook is undoubtedly positive for the Twins. How positive should it be?
"I'm not much on saying, you know, we're going to go to the World Series and all those kind of things," Twins manager Paul Molitor said. "I think it's realistic to think that we can be a playoff team. A lot of things have to happen. There's a lot of good teams already. There are teams that are on the move.
"We raised our bar somewhat last year. Granted, the format enabled us to be a part of the playoff picture until the last weekend. But there were a lot of things that were gained, a lot of things we found out about certain people and how they performed in September.
"You know, we think that the division is going to be tough. We have the world champions and Detroit, and Cleveland had a great second half, and the White Sox were very satisfied with what they got out of their roster last year.
"It's going to be challenging, but you play those teams a lot, you'll have an opportunity to prove face to face whether you'll be a team that will somehow be able to get to the dance."
• No rest for meticulous Molitor as spring nears
One of the reasons for optimism is Molitor himself. Last season, he was in his first year as a manager, but his performance didn't reflect that as much as it displayed the characteristics of intelligence and preparation that marked his Hall of Fame career.
The competition in the AL Central will be intense, but the Twins should not be underestimated again.
Mike Bauman is a national columnist for MLB.com. This story was not subject to the approval of Major League Baseball or its clubs.