Red Sox, Tazawa come to terms
Right-hander avoids arbitration with $3.375 million deal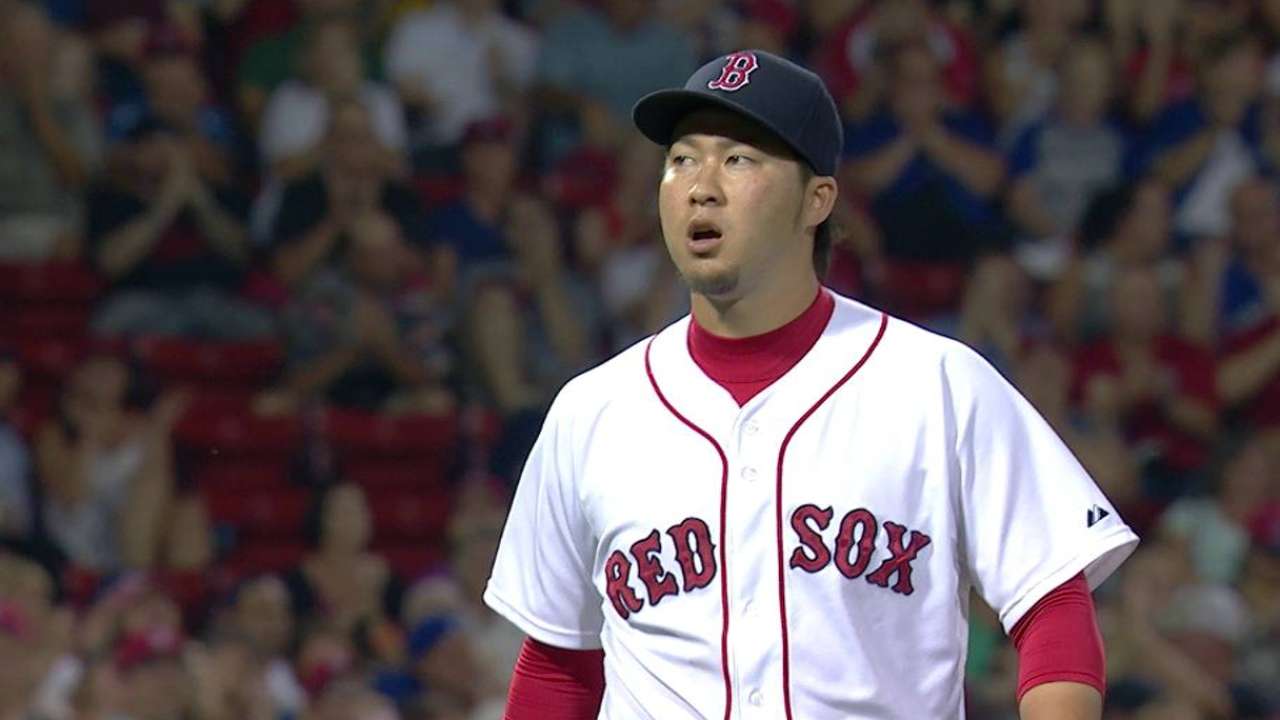 BOSTON -- The Red Sox have avoided arbitration with one of their most trusted relievers, agreeing to a one-year, $3.375 million deal with righty Junichi Tazawa.
Tazawa, who made $2.25 million in 2015, posted a 4.14 ERA in 61 games last season, a number that is inflated because of a rough second half.
The 29-year-old was shut down in mid-September after surrendering 14 runs over his final 15 appearances. Prior to that rough stretch, Tazawa had a 2.60 ERA.
With the upgrades the club has made in the bullpen, which include closer Craig Kimbrel and setup man Carson Smith, Boston should be able to get Tazawa more rest than it has over the past three seasons.
It is a big year for Tazawa, who will be eligible for free agency for the first time following the 2016 season.
Tazawa, who was signed in 2008, has spent his entire career with the Red Sox and is one of just eight relievers since 2012 to pitch more than 200 innings while also boasting a strikeout-to-walk ratio greater than 5-to-1.
Over his career, Tazawa has a 3.47 ERA in 249 games.
Left-handed pitcher Robbie Ross Jr. is the only arbitration-eligible player still unsigned by Boston.
The Red Sox haven't had an arbitration hearing with any player since 2001.
Ian Browne is a reporter for MLB.com. This story was not subject to the approval of Major League Baseball or its clubs.