Pearl Jam to play at Wrigley on Aug. 20, 22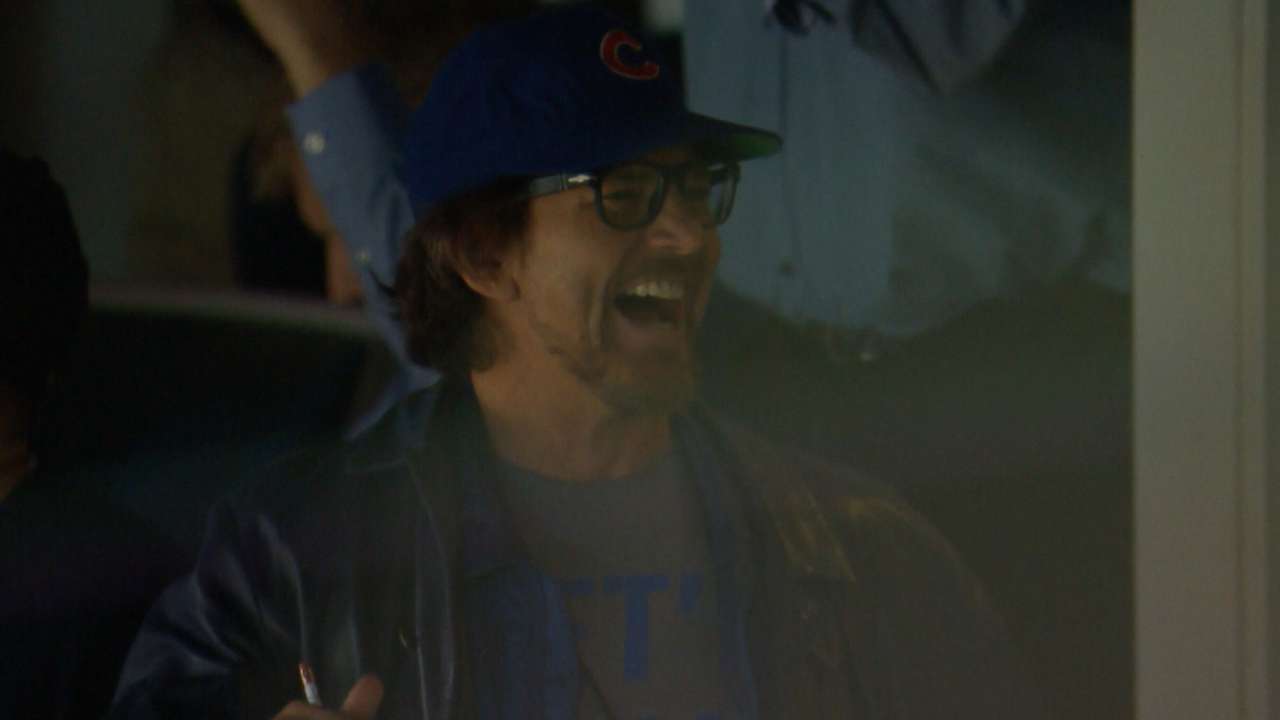 CHICAGO -- Devoted Cubs fan Eddie Vedder and Pearl Jam will play two concerts at Wrigley Field, Aug. 20 and Aug. 22, and pitcher Jason Hammel has already asked for those days off.
The Cubs are scheduled to be in Denver on Aug. 20 and in San Diego on Aug. 22. But Hammel posted on Twitter that he felt a rock version of blue flu.
Dear Theo, I think I'm gonna b feeling really sick on Aug 20&22. I should stay home n get some rest. Thx 4 understanding.#PearlJamAtWrigley

— Jason Hammel (@HammelTime39) January 20, 2016
Hammel was joking, of course. At least, he could have been. We'll have to wait and see when the right-hander's turn comes up in the rotation in August.
• Cubs' 2016 regular-season schedule
Pearl Jam also performed at Wrigley Field in July 2013, and Ernie Banks made it a special night when he took the stage with Vedder to sing his Cubs tribute song, "All the Way."
Vedder joined the Cubs last October during their playoff run, and he was in the clubhouse in Pittsburgh when they beat the Pirates in the National League Wild Card Game.
Ticket information about the concerts is not yet available.
Wrigley Field will be rocking in 2016. James Taylor will perform on June 30, Billy Joel will return on Aug. 26 (he sang there last August) and Luke Bryan will perform on Aug. 27.
Carrie Muskat is a reporter for MLB.com. She writes a blog, Muskat Ramblings. You can follow her on Twitter @CarrieMuskat and listen to her podcast. This story was not subject to the approval of Major League Baseball or its clubs.