No rest for meticulous Molitor as spring nears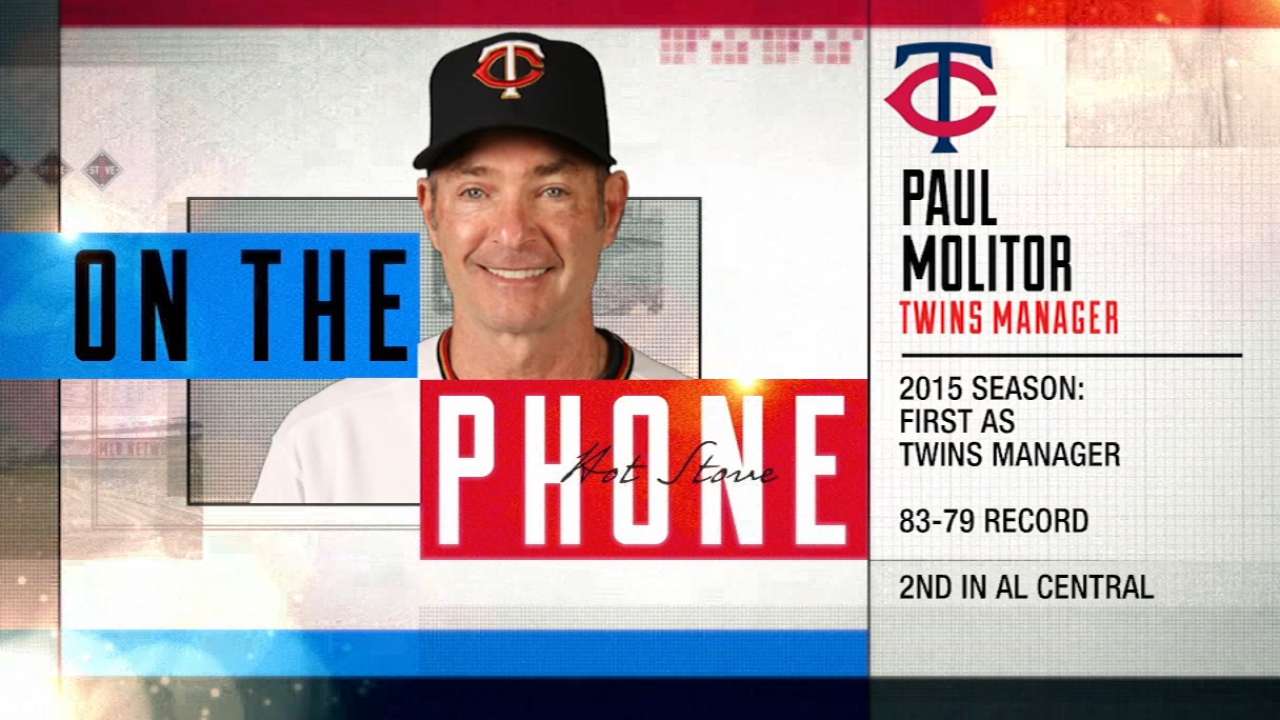 AITKIN, Minn. -- Twins manager Paul Molitor has been busy planning for the upcoming season, but he said it's still important for him to make time for offseason events such as the Twins Winter Caravan and TwinsFest.
Molitor, who finished third in the balloting for 2015 American League Manager of the Year after guiding the Twins to their first winning record since '10, joined Byron Buxton and Casey Fien on the first leg of the annual caravan with 14 stops throughout Minnesota over four days. But the manager said it doesn't hinder his ability to prepare for the season, as he's been planning essentially ever since last season ended.
"It's a long enough offseason where if you stay with it, you never get too far removed," Molitor said. "But it ramps up once the calendar changes to the New Year. There's a lot of things I can do from my computer, even on the road. It's not like it's something where you sit there from 8 to 5."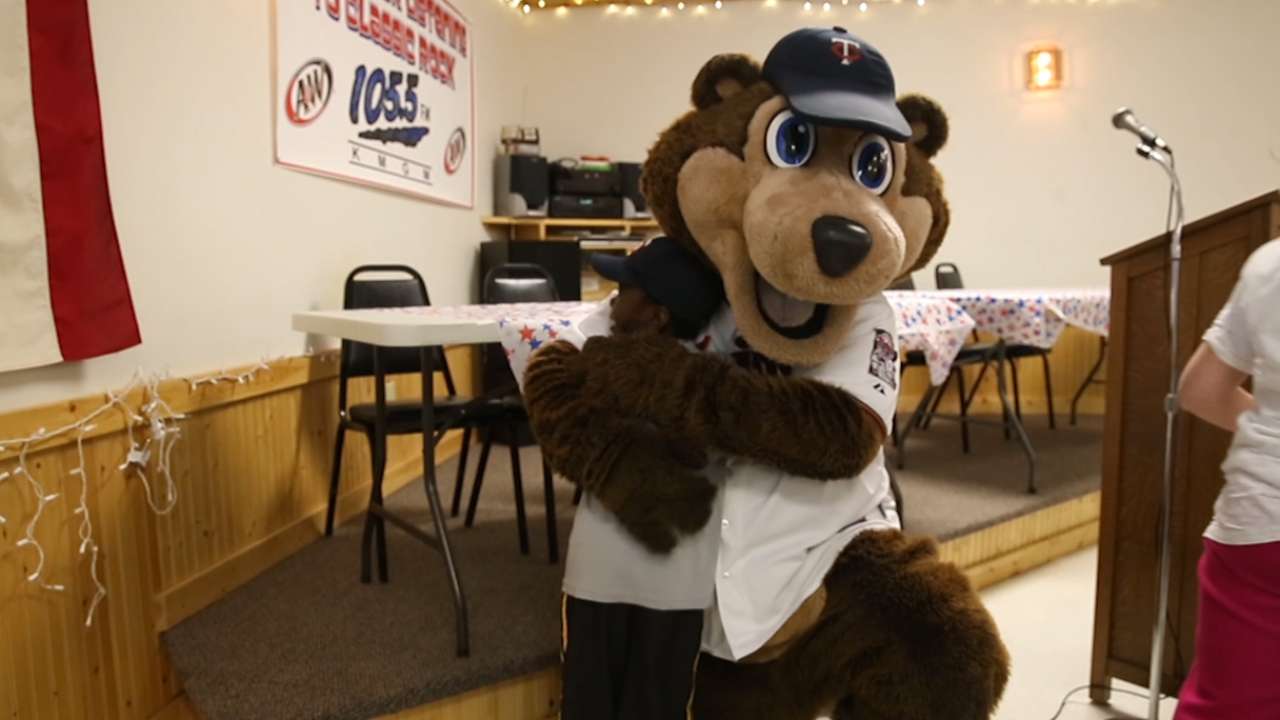 But one change this offseason is that bench coach Joe Vavra, who doubles as the club's Spring Training coordinator, is managing the Melbourne Aces in the Australian Baseball League. Molitor has been in contact with Vavra throughout the offseason, but the two won't meet face-to-face until Vavra returns once the ABL season ends later this month.
"A big part of my preparation, unfortunately, hasn't happened yet because Joe Vavra is in Australia," Molitor said. "We've communicated and emailed, so I know he's been working on the program. And I have too, so we can plug some things in when he gets back. We'll definitely take advantage of those couple of weeks."
Molitor, though, has had constant contact with general manager Terry Ryan, who will join Molitor for the final stop of the Caravan on Thursday in Duluth. Molitor attended the club's organizational meetings in Fort Myers, Fla., in October and has given input about potential signings and trades.
Molitor said he's excited about the acquisitions of designated hitter Byung Ho Park and catcher John Ryan Murphy, but admitted the Twins have been looking for relief help, only to sign a few Minor League free agents such as Fernando Abad and Brandon Kintzler.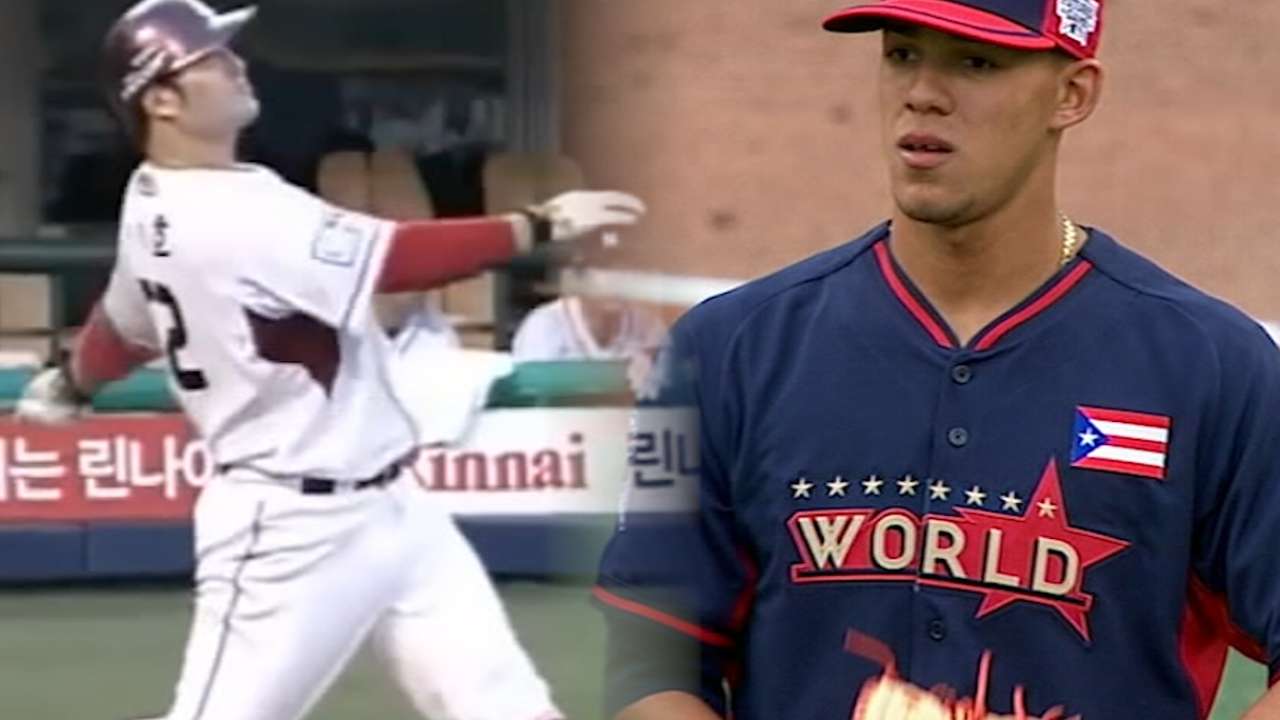 "I don't think it's gone exactly how Terry thought it would this winter," Molitor said. "I think there were some aspirations to do some things. I know he talked about [relievers from] the left side a lot. There are some people still out there. But I'm not going to count on that. There are some people that feel that the group we have now with what we're bringing in, we can hold down the fort until some of those young guys are ready."
As Molitor noted, the Twins have several top relief prospects such as Nick Burdi, Jake Reed, Mason Melotakis and J.T. Chargois who aren't far from the Majors. Alex Meyer, who got his first taste of the Majors last season, also could be transitioned to the bullpen again like he was late last season. But Molitor said it's hard to know what to expect from young players until they prove themselves in the Majors.
"I have to be careful," Molitor said. "Like last year with [Miguel] Sano and [Byron] Buxton, you're excited when they get there, but you can't start thinking what your bullpen is going to look like in June. April matters just as much. If those guys prove to be ready -- and I've heard they're really close -- we'll just have to wait and see. We'll get a look at them in the spring."
Rhett Bollinger is a reporter for MLB.com. Read his blog, Bollinger Beat, follow him on Twitter @RhettBollinger and listen to his podcast. This story was not subject to the approval of Major League Baseball or its clubs.