Goldy, teammates enjoying top-notch facility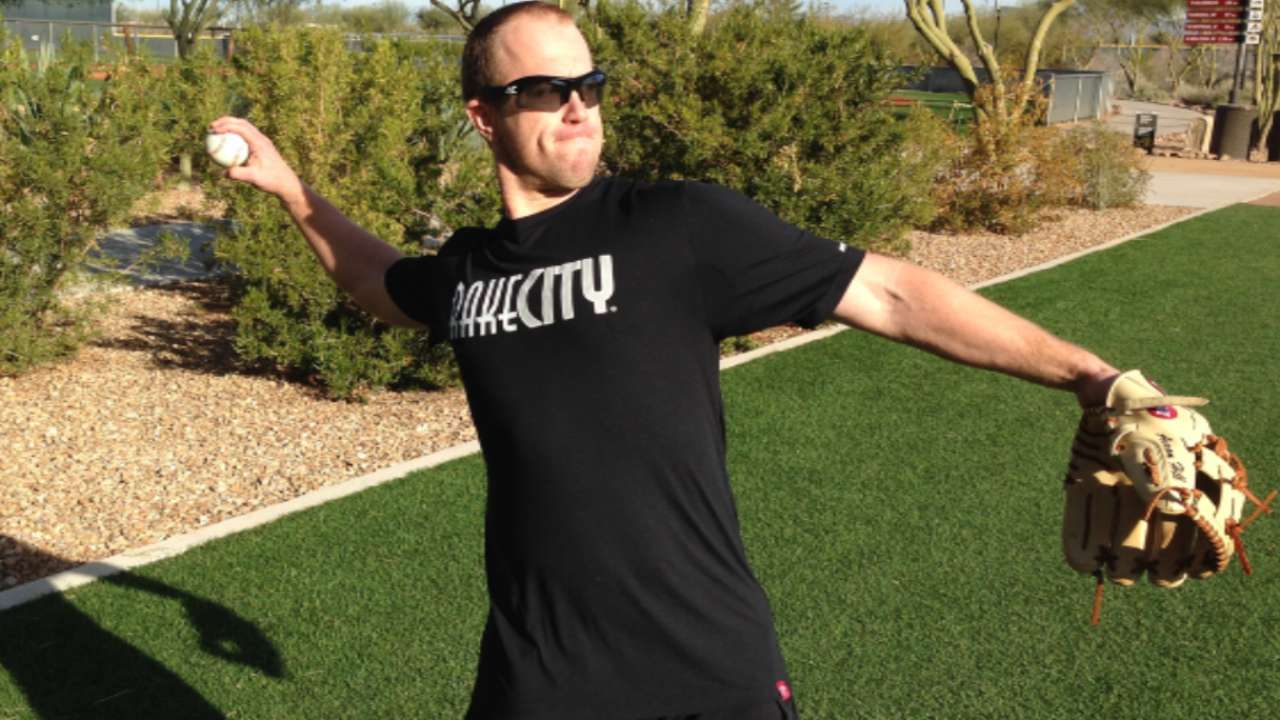 The players work in the weight room, receive treatment in the trainer's room, take grounders, hit in the batting cages and perform agility drills.
While players can always find places to work out, what Salt River Fields offers, in addition to top-notch equipment, is the chance for them to spend time around each other in a relaxed setting. That can lead to deeper relationships and better communication, which can be helpful later on during the grind of the regular season.
"With a lot of people living local, whether that's coaches or players, it makes it a lot easier for us to get together and work together and all that," Goldschmidt said. "I think that's a huge advantage for us. We've had a lot of guys take advantage of it. We've had a good group this offseason, and it just keeps getting bigger and bigger the closer we get to Spring Training."
It's not just the players who are there on a regular basis either.
Bench coach Glenn Sherlock and third-base coach Matt Williams are among the coaches who live nearby, and manager Chip Hale is also a regular when he commutes from his home in Tucson.
D-backs head athletic trainer Ken Crenshaw lives in the Valley, as does strength and conditioning coach Nate Shaw.
"In the offseason, there's more of the weightlifting-type stuff, so to have the training staff and Nate, the strength coach, there is huge," Goldschmidt said. "It's great to have a place like that to go to. I haven't seen the Cubs' facility, but I got to believe that if we're not No. 1 we're No. 2 as far as all of baseball when it comes to an offseason training facility."
Salt River Fields opened in 2011 and instantly became a magnet for staff and players living in the Valley.
"Since we have this unbelievable complex, if you live in the area, it's really a no-brainer to show up there and get your stuff done," Hale said after taking over as manager last offseason.
Steve Gilbert is a reporter for MLB.com. Follow him on Twitter @SteveGilbertMLB. This story was not subject to the approval of Major League Baseball or its clubs.