MLB.com Columnist
Lyle Spencer
Road warriors: Kershaw, Davis best in class
Three-time Cy Young Award winner, champion closer among top pitchers away from home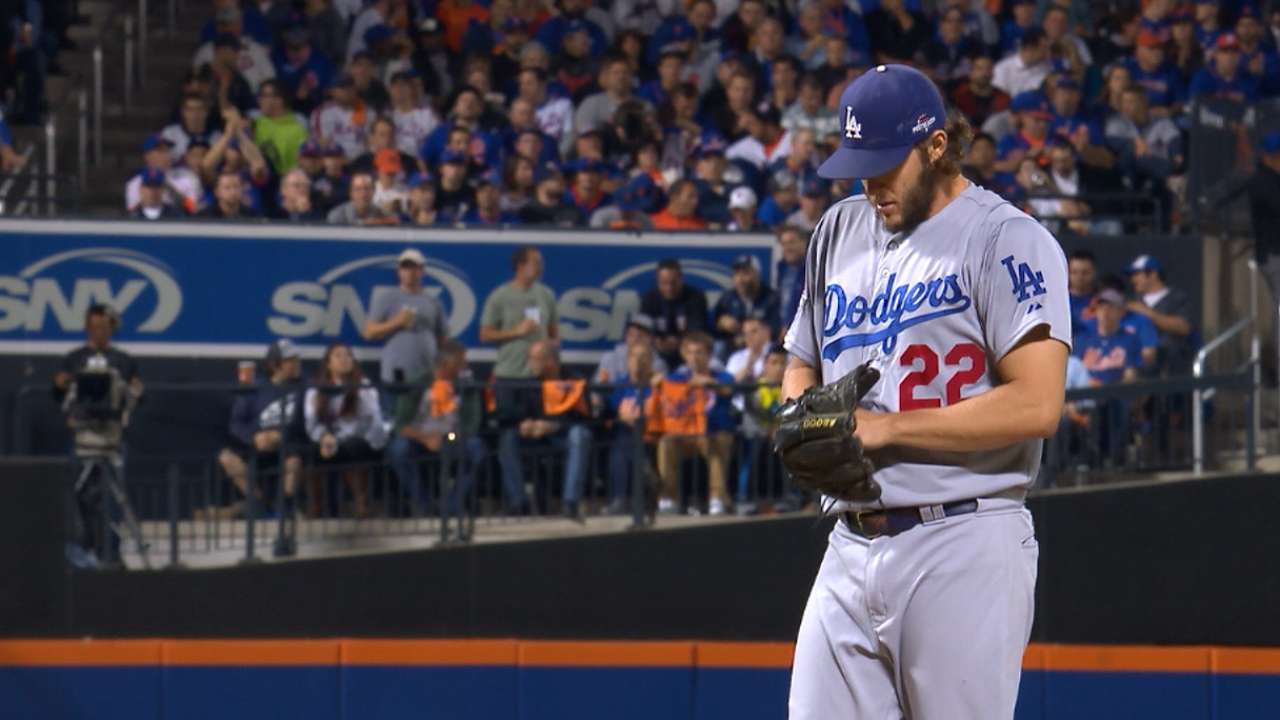 We have 1,001 ways to evaluate ballplayers these days, ranging from traditional, familiar stats to complex, new-age, computer-driven data. No formula is without flaws or questions, leading to endless debate over the relative merit of numbers.
While perfection is beyond reach in any format, analysis of road performance is one way to try to level the playing field by stripping away imbalances created by home ballparks favoring hitters or pitchers. On the road, players face virtually the same conditions and challenges.
Delving into pitchers' numbers over the past three seasons, one thing comes sharply into focus: Dodgers superstar Clayton Kershaw is every bit as dominant as we believe he is -- even without the favors of Dodger Stadium, a traditional pitchers' park.
In every major category but strikeouts, ruled by Max Scherzer, Kershaw leads all Major League starters in road performance: ERA (2.23), batting average allowed (.201), on-base percentage (.253), slugging (.291) and OPS (.544).
Stretching the time frame back to his first full season in 2009, Kershaw remains No. 1 in every department except strikeouts, where he's fourth.
Nine starters have a road ERA below 3.00 over the past three seasons: Kershaw, Adam Wainwright (2.42), Zack Greinke (2.61), David Price (2.68), Scherzer (2.68), Sonny Gray (2.70), Jake Arrieta (2.73), Gerrit Cole (2.86) and Felix Hernandez (2.92). Francisco Liriano is at 3.00.
Gray, young ace of the A's rotation, ranks second in slugging by opponents (.295) and third in OPS (.587). The Indians' Carlos Carrasco is in the top three in opponents' batting average (.214), OBP (.265), slugging (.305) and OPS (.570). No wonder he's been a target of clubs looking for a top-end starter.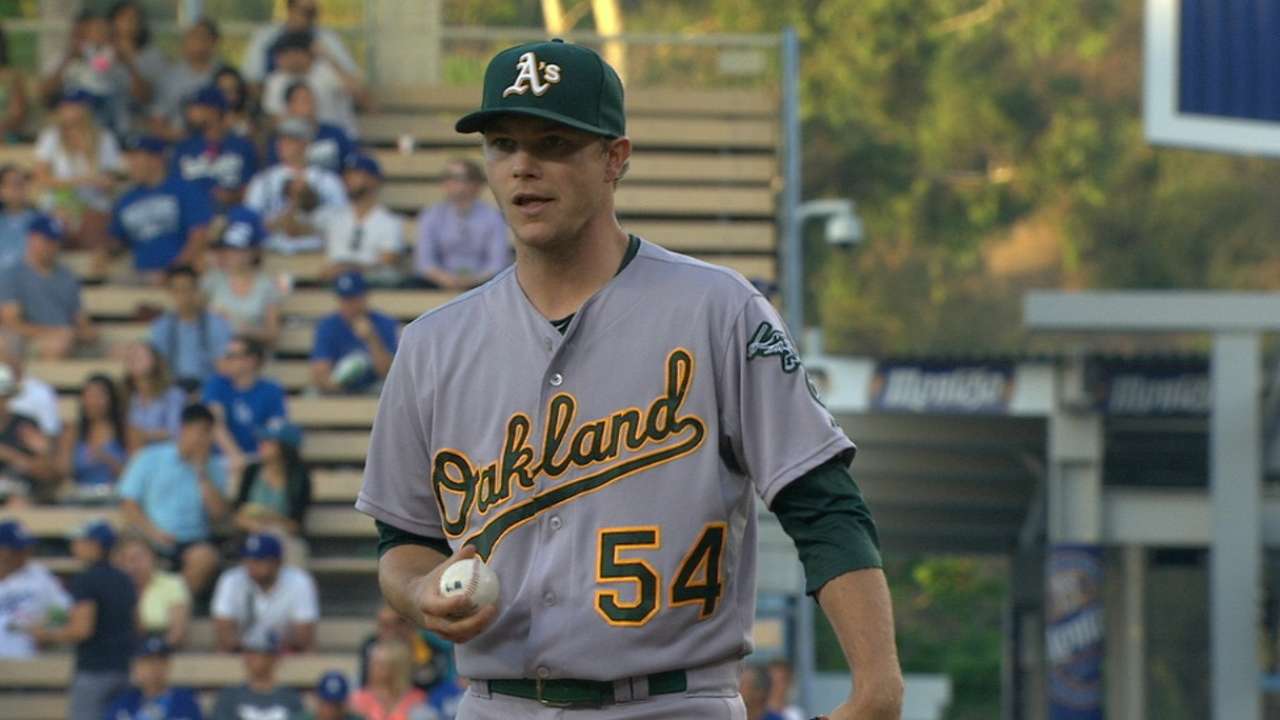 Five starters -- Madison Bumgarner (29), James Shields (27), Price (26), Scherzer (25) and Bartolo Colon (25) -- have more road wins than Kershaw the past three seasons. That's right, Big Bart. Amazin'. Kershaw and Shields (.750) have the highest road winning percentages.
Scherzer (424), Kershaw (344), Corey Kluber (329), Chris Sale (325), Price (324), Bumgarner (317), Shields (313) and Hernandez (310) lead in road punchouts since 2013.
Arrieta, the National League Cy Young Award winner, led the Majors in road ERA in 2015 (1.60) and tied Greinke for lowest road OPS (.505). Over the past three years, Arrieta, the Cubs' ace, is seventh in the Majors in road ERA (2.73), fifth in opponents' batting average (.215), OBP (.271) and OPS (.591).
American League Cy Young Award winner Dallas Keuchel is an outlier. Through four seasons, the Astros lefty has been a different pitcher at home, in a fairly neutral park, and on the road.
In 2015, Keuchel was 15-0 with a 1.46 ERA in 18 outings at Minute Maid Park, and 5-8 with a 3.77 ERA in 15 starts on the road. Keuchel in his career is 26-13 with a 2.93 ERA at home, but just 15-22 with a 4.36 ERA in opposing yards.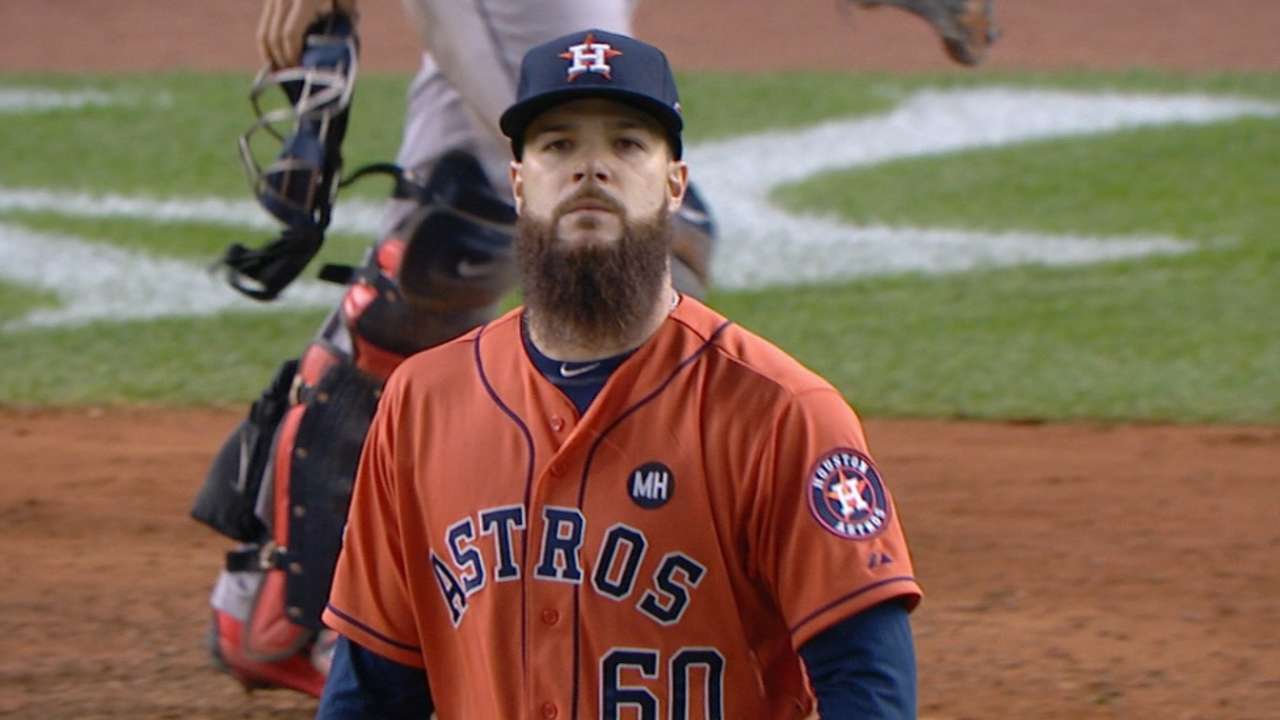 The game's premier reliever over the past three seasons based on road performance is Wade Davis, who moved seamlessly from setting up to closing for the 2015 World Series champion Royals after Greg Holland was sidelined.
Davis leads all MLB relievers from 2013-15 in road ERA (0.54), opponents' batting average (.108), on-base percentage (.184), slugging (.152) and OPS (.336).
Following Davis in road ERA over these three years are Dellin Betances (0.81), Darren O'Day (1.18), Jeurys Familia (1.31), Javier Lopez (1.35) and Koji Uehara (1.55). In 2015, Familia (0.61) was only bested by Betances (0.23) and Davis (0.25).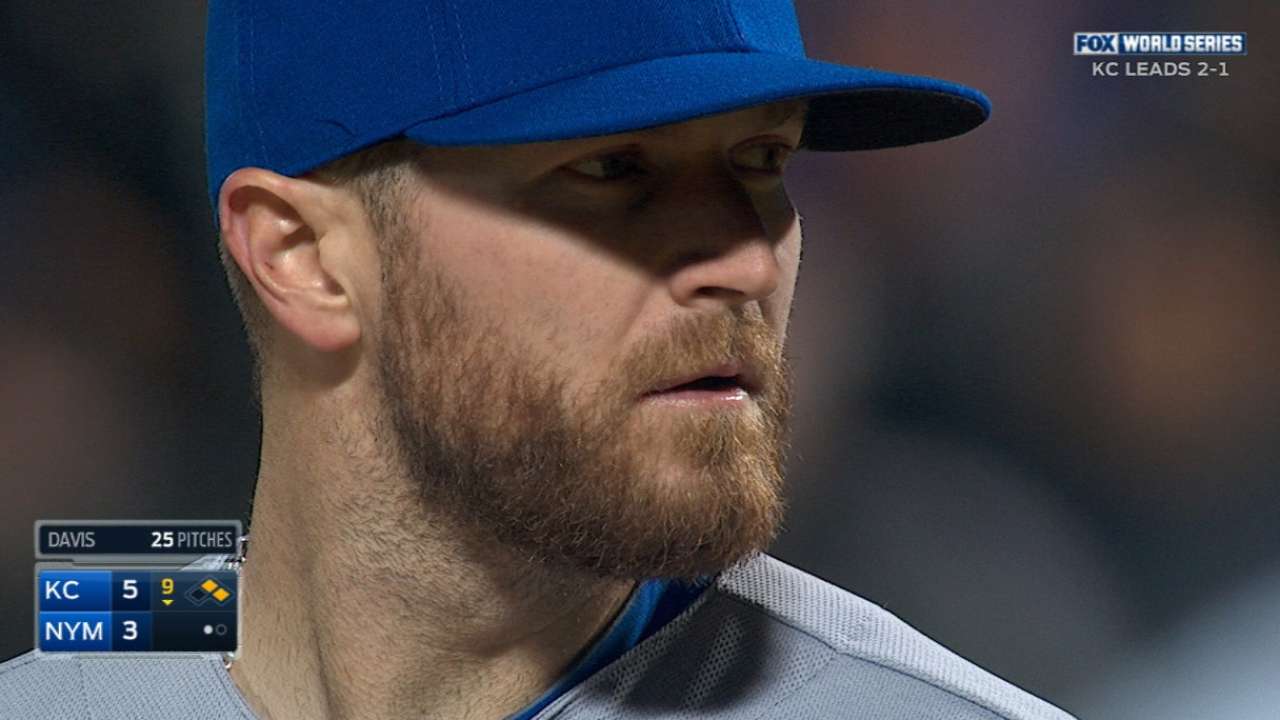 The leader in road saves percentage the past three seasons is the Rangers' Shawn Tolleson, who was successful in all 21 opportunities in 2015. Next is Francisco Rodriguez, who has converted 92 of 99, 92.9 percent.
Taking his virtually unhittable changeup from the Brewers to the Tigers, Rodriguez has a mental toughness reflected in his MLB-best .081 batting average yielded with runners in scoring position last season. The Astros' Will Harris (.097) led the AL in those make-or-break situations.
The leader in holds over the past three seasons is the Pirates' Tony Watson, with 97. The lefty is followed by Tyler Clippard (81), Joe Smith (75), Pedro Strop (66), and O'Day and Mike Dunn (63 each).
Lyle Spencer is a national reporter and columnist for MLB.com. Follow him on Twitter @LyleMSpencer. This story was not subject to the approval of Major League Baseball or its clubs.