Upton's 6-year deal has short-term flexibility
Opt-out clause gives Tigers chance in 2 years to revisit long-term payroll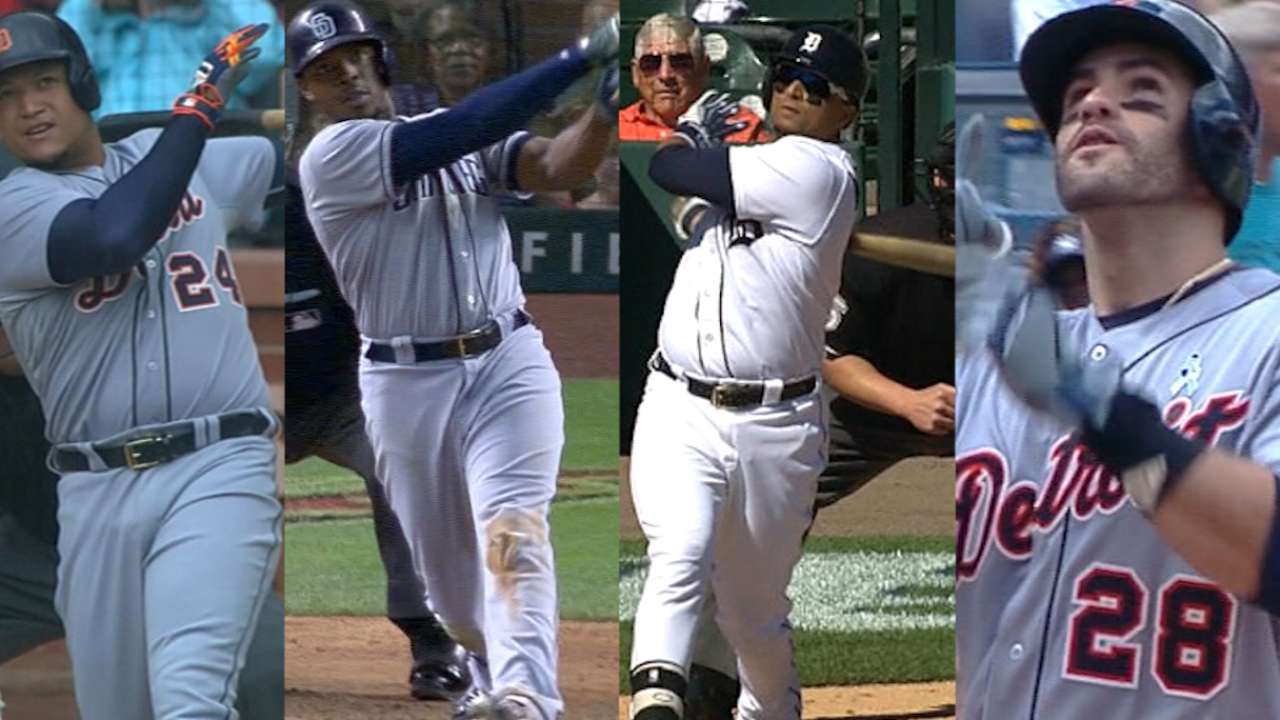 DETROIT -- Tigers owner Mike Ilitch said a month and a half ago that he didn't care about the money, that he wanted the best players. General manager Al Avila told a Detroit radio station last month that a long-term deal with a top free-agent outfielder "would be pretty ugly" for the team's payroll situation.
If there was a balance to be found between the two, the structure of the Tigers' agreement with Justin Upton -- expected to be finalized and announced Wednesday following a physical exam -- might be in the ballpark. In the end, it was about as close as Detroit was going to get to a short-term commitment and still land a top outfielder. Depending on how Upton performs, it might create a unique situation in which a player opt-out clause could prove useful for both sides.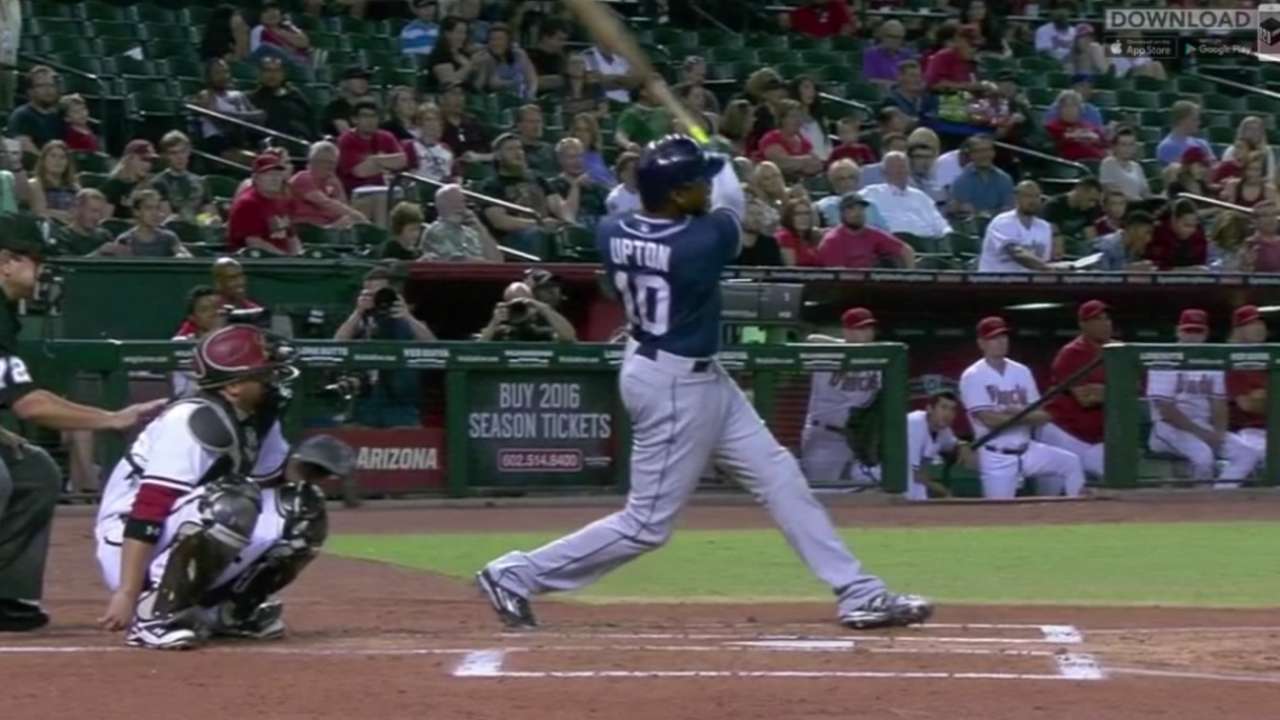 The Tigers cast a wide net in their search for a potential upgrade in left field, from trade inquiry with the outfielder-wealthy Rockies to free-agent talks with platoon option Ryan Raburn. At the same time, Detroit kept tabs on the top end of the free-agent market, looking for an opportunity. While positional issues kept Chris Davis from becoming a serious fit, the Tigers had plenty of real options, notably Yoenis Cespedes.
If a long-term deal was going to happen, Upton -- 22 months younger than Cespedes, three years younger than Alex Gordon, and with an average of 152 games played per season over the past five years -- had the advantages of youth and durability as the better candidate for a six-year contract. By the time the deal came together, with Avila and manager Brad Ausmus visiting Upton in Arizona and Ilitch authorizing a long-term commitment, both sides had the advantage of flexibility.
The six-year deal is worth $137.25 million. If Upton exercises his opt-out two years from now, though, it's essentially a two-year, $44.25 million contract. The opt-out -- the first such player option the Tigers have given -- provides Upton the choice to test the free-agent market again at age 30 a year before Bryce Harper would be eligible for free agency.
In turn, the Tigers -- after two seasons of Upton in his prime -- would have the option to revisit their long-term picture. If J.D. Martinez doesn't sign a long-term deal, he'd be eligible for free agency in the same offseason. So, too, could Anibal Sanchez, whose contract signed after the 2012 season includes a $16 million team option or $5 million buyout for 2018, and Ian Kinsler, who has a $12 million team option or $5 million buyout. Upton, and maybe more, could be in position to receive a qualifying offer, potentially netting Detroit a compensation pick in the 2019 Draft.
If Upton does not exercise his opt-out, he'd still hit free agency shortly after his 34th birthday, or about a year older than Miguel Cabrera is right now.
Those deals limit Detroit's luxury tax exposure to this two-year stretch. Upton's deal pushes the Tigers' 2016 payroll past the $185 million mark, including a $6 million payment to Texas to help offset Prince Fielder's salary from their trade two years ago, and a $1 million buyout of Joe Nathan's option. If the Tigers settle with Martinez and fill out their roster with minimum-salary players, they'll be around $195 million, passing the $189 million luxury tax threshold. Add in $14-15 million in player benefits, included in luxury tax calculations, and Detroit's payroll ends up around $210 million.
The Tigers paid luxury tax in 2008 under a previous Collective Bargaining Agreement, but would qualify as first-time payers this year, leaving them paying 17.5 percent on the overage. With the current CBA set to expire next winter, the same situation and rate could apply. As it stands, Detroit has at least $165 million committed for next season, including another payment to Texas and options or buyouts on Cameron Maybin and Francisco Rodriguez.
If the Tigers decided to change direction, they could have payroll flexibility and Draft picks to do it in two years. Make no mistake, though, that Upton's deal is aimed toward trying to win now.
Jason Beck is a reporter for MLB.com. Read Beck's Blog, follow him on Twitter @beckjason and listen to his podcast. This story was not subject to the approval of Major League Baseball or its clubs.