Nationals reportedly interested in Cespedes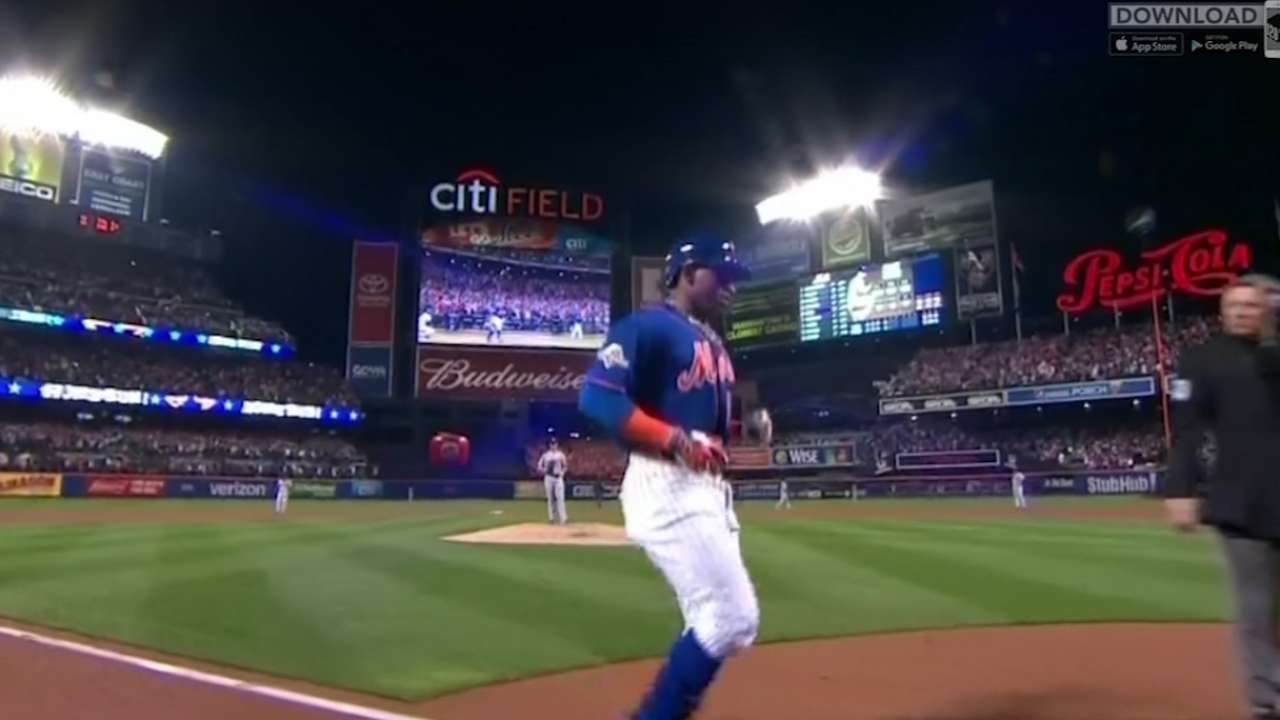 It was approximately a year ago when the Nationals swooped into the free-agent market to sign ace right-hander Max Scherzer last offseason. Now they could be setting themselves up to make a similar move.
Washington appears to have emerged as a possible suitor for free-agent outfielder Yoenis Cespedes, a source told USA Today, provided the price drops. Cespedes has been reportedly seeking a six-year contract for around $22 million a year and is not considering taking a short-term deal.
The market for teams rumored to be interested Cesepedes has wilted, especially during the past few days. The Tigers agreed to a six-year contract worth $132.75 million with Justin Upton on Monday, and the Orioles -- who made an offer to Cespedes last week -- re-signed first baseman Chris Davis to a seven-year, $161 million contract Saturday. The Angels could use an outfielder, but they remain committed to staying under the luxury tax ($189 million).
USA Today also names the Astros as a team interested in Cespedes, and the White Sox have been connected to him as well, though Chicago is said to be unwilling to offer more than three or four years.
That provides an opening for the Nationals if they decided to jump in the market and take another key player -- to join Daniel Murphy -- away from the division-rival Mets. Exactly how Cespedes would fit into Washington's outfield, however, is unclear. Bryce Harper's spot in right field is secure, the club just traded for center fielder Ben Revere and the Nats still owe Jayson Werth $21 million for each of the next two seasons.
But last year, the Nationals had a seemingly full starting rotation before they shocked everyone by adding Scherzer.
Jamal Collier is a reporter for MLB.com. Follow him on Twitter at @jamalcollier. This story was not subject to the approval of Major League Baseball or its clubs.