6 reasons 2016 will be good year for Rays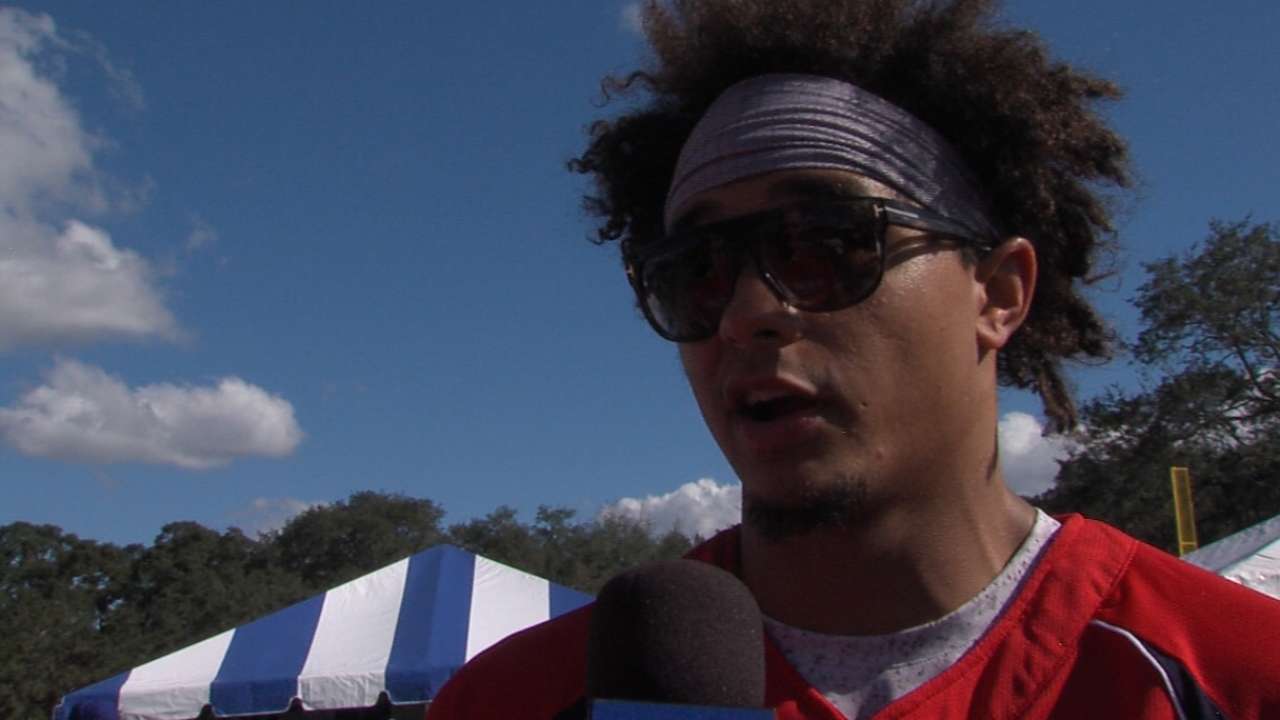 ST. PETERSBURG -- The offseason is a time for baseball fans to dream. To help facilitate happy dreams for Rays fans, here's a glass-half-full look at the team heading into the 2016 campaign.
1. Improved health
At 80-82, the Rays finished just six games out of a postseason berth in 2015 -- despite making 145 roster moves during the season.
Twenty-one players spent a total of 26 stints on the disabled list for Tampa Bay. Only San Francisco (27) and Texas (26) saw its players take as many trips to the DL.
Surely, a team as young as the Rays can't be as injury prone in 2016, right?
2. Taste of success
The Rays spent 28 days in first place in 2015, including 18 days in sole possession. However fleeting, Tampa Bay found out what it feels like to ride along in the top spot. Having that experience will be invaluable as this year's team hopes to end the 2016 season alone in first.
3. The rotation
Last year's much-ballyhooed starting rotation of Alex Cobb, Matt Moore, Chris Archer, Jake Odorizzi and Drew Smyly started just 86 of 162 games. Cobb won't be back with the team until at least August, but the rest of the gang should be intact. Add Erasmo Ramirez or Blake Snell, and it's one of the best rotations in the Major Leagues.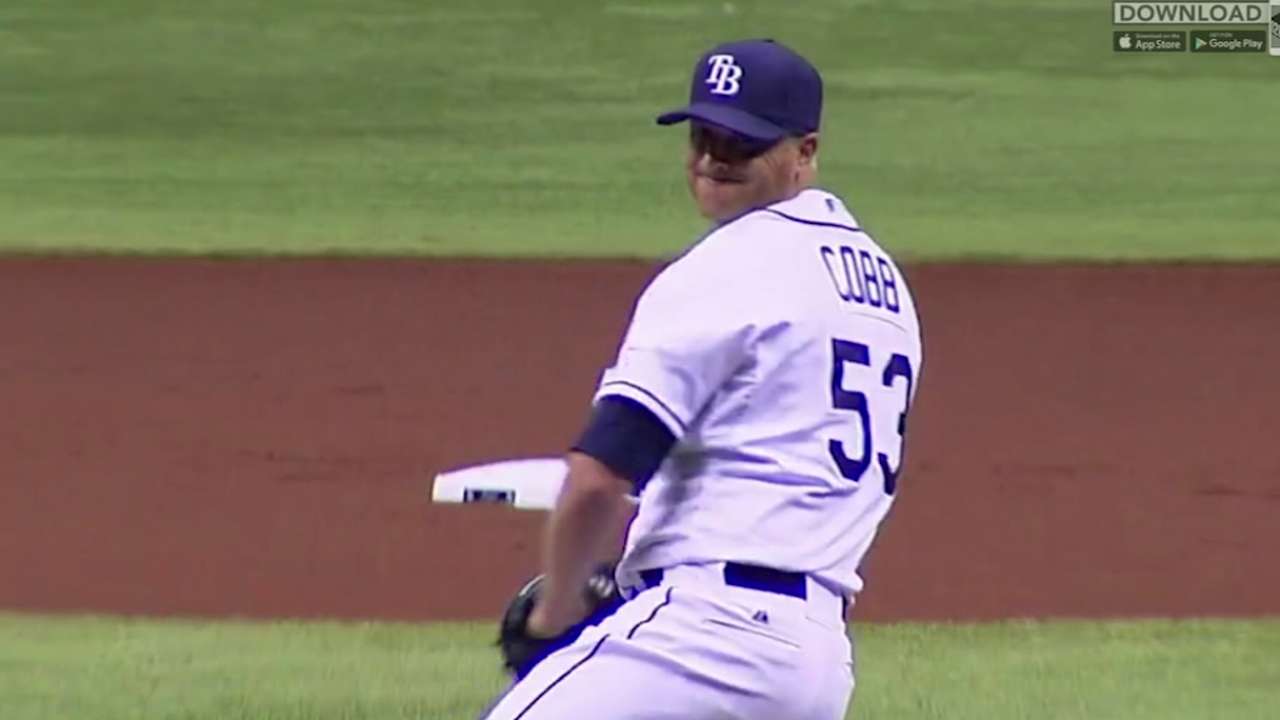 Archer and Odorizzi both showed marked improvements in 2015. Archer's final numbers proved to be a bit deceiving as he finished at 12-13 with a 3.23 ERA. Take away three outings from his 34 starts -- July 8 at Kansas City (nine earned runs in six innings), Aug. 15 at Texas (seven in 5 1/3) and Sept. 26 at Toronto (nine in 3 2/3) -- and he had a 12-10 record and a 2.37 ERA.
As for Odorizzi, he lowered his ERA from 4.13 in 2014 to 3.35 and reduced his hits and walks allowed while working 1 1/3 more innings than 2014, despite making three fewer starts.
4. Stinginess with opponents
Run prevention continues to be one of the stronger themes for Tampa Bay. In 2015, the Rays were one of 13 Major League teams to allow fewer than 4.0 runs per game. Since 2008, Tampa Bay has allowed the fewest runs in the American League at 3.9 per game.
With run prevention being a high priority, the big question is: Can the Rays score some runs? Evidence suggests they can.
5. Building off strong finish
In the Rays' first 104 games of 2015, they hit .239 with a .304 OBP with a .380 OPS. The team averaged 3.58 runs per game while hitting 92 home runs and .226 with runners in scoring position.
In the final 58 games, Tampa Bay hitters went .275/.333/.449, scoring 4.69 runs per game while hitting 75 home runs and .274 with runners in scoring position.
"[The way the offense finished] gives us a lot of hope," Rays manager Kevin Cash said. "I think it's a credit to our hitters that they took on an approach that [hitting coach] Derek Shelton and our front office asked them to do. 'Let's consider doing this, because we're not getting it done. Let's get a little more aggressive at the plate.'
"They took on the approach, which is very difficult to do for veteran players. And they bought in and lucky for all of us involved we kind of reaped some quick benefits and sometimes that's all it takes. And if we can carry on that mindset into next season, we're going to be in a better spot."
6. Strength behind the dish
The Rays showed improvement behind the dish in 2015. Their catchers led the AL with 39 caught stealings, throwing out 39 of 127 attempted basestealers. The catching group also combined to hit 20 home runs, tying the club record and giving the position 15 more home runs than in 2014.
Bill Chastain is a reporter for MLB.com. This story was not subject to the approval of Major League Baseball or its clubs.