Neither side backing down in Cards vs. Cubs
Competitive rivalry embraced from dugout to front office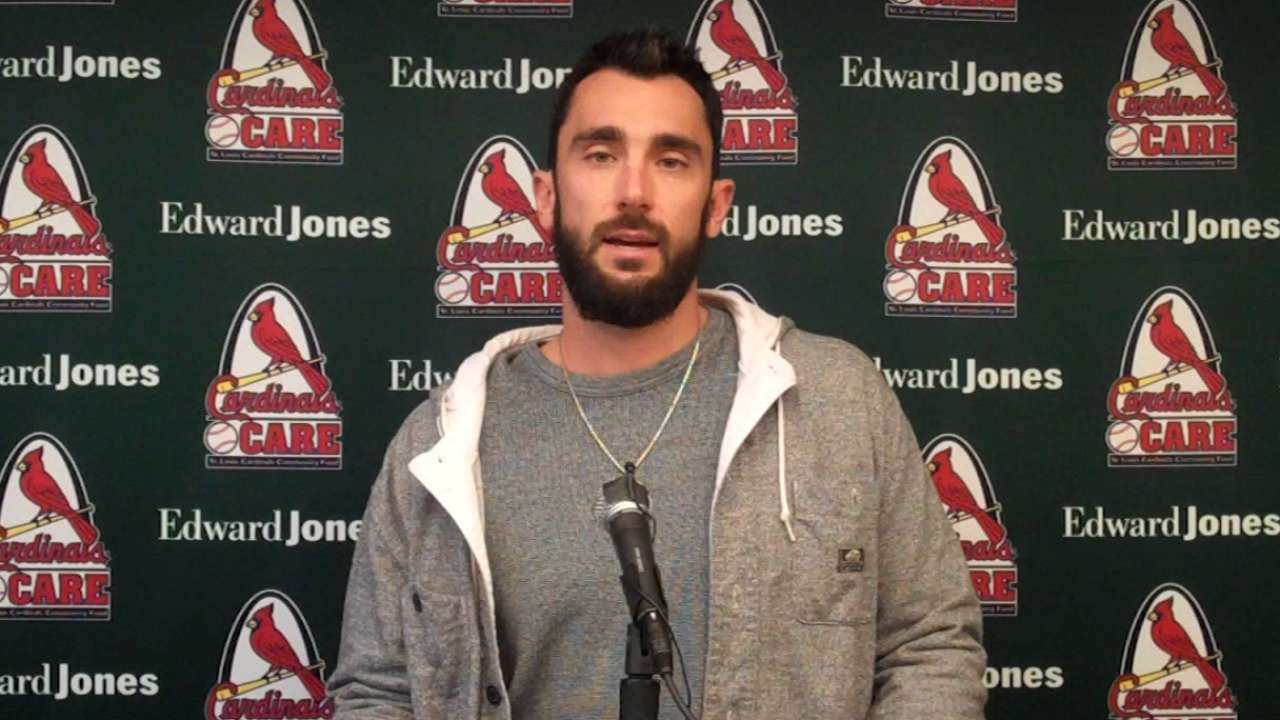 ST. LOUIS -- It's a rivalry that brought us the Sandberg Game, Brock-for-Broglio and a larger-than-life home run chase; one that has shared Harry Caray and another 311 players, including, now, Jason Heyward and John Lackey. It's entertained for 123 seasons and one October, and it's featured a pull for power in central Illinois.
And yet, perhaps never before have the stakes been so high, the stage so set for drama between the Boys in Blue and the Birds on the Bat, than now. If 2015 was the introduction, 2016 and beyond could be an epic encore for a Cubs-Cards rivalry that has quite literally expanded into an organizational battle, top to bottom.
"I think it's great," Cardinals third baseman Matt Carpenter said of the enhanced stakes between the clubs. "A good, healthy rivalry is good not only for baseball, but it's great for St. Louis. It's great for Chicago. It's great for our division. … The fact that they're continually improving is motivation enough that we want to go after them and show them that this is our division to lose."
• Rogers: Cubs-Cards now 'a rivalry in more than name alone'
The Cardinals, though National League Central winners each of the last three seasons, hear the chatter and sense the growing belief that their grip on the division may be loosening. It's why manager Mike Matheny, whose club won 100 games last season, said on Monday that he detects "an edge" to his club already.
"You take talent and you mix that kind of fire," he cautioned, "and heads up."
To that, the Cubs say bring it on. They've played the role of forgotten stepchild for far too long, initiating a rebuilding project that, while grueling, has the organization believing it's on the verge of something special. That's what attracted Joe Maddon to town a year ago, and it proved to be the Cubs' most effective selling point while luring Heyward, Lackey and Ben Zobrist away from offers that included more guaranteed money.
"I didn't want any regrets," Heyward explained. "If I didn't choose Chicago at that time when I had a choice, I would always wonder, 'What if?'"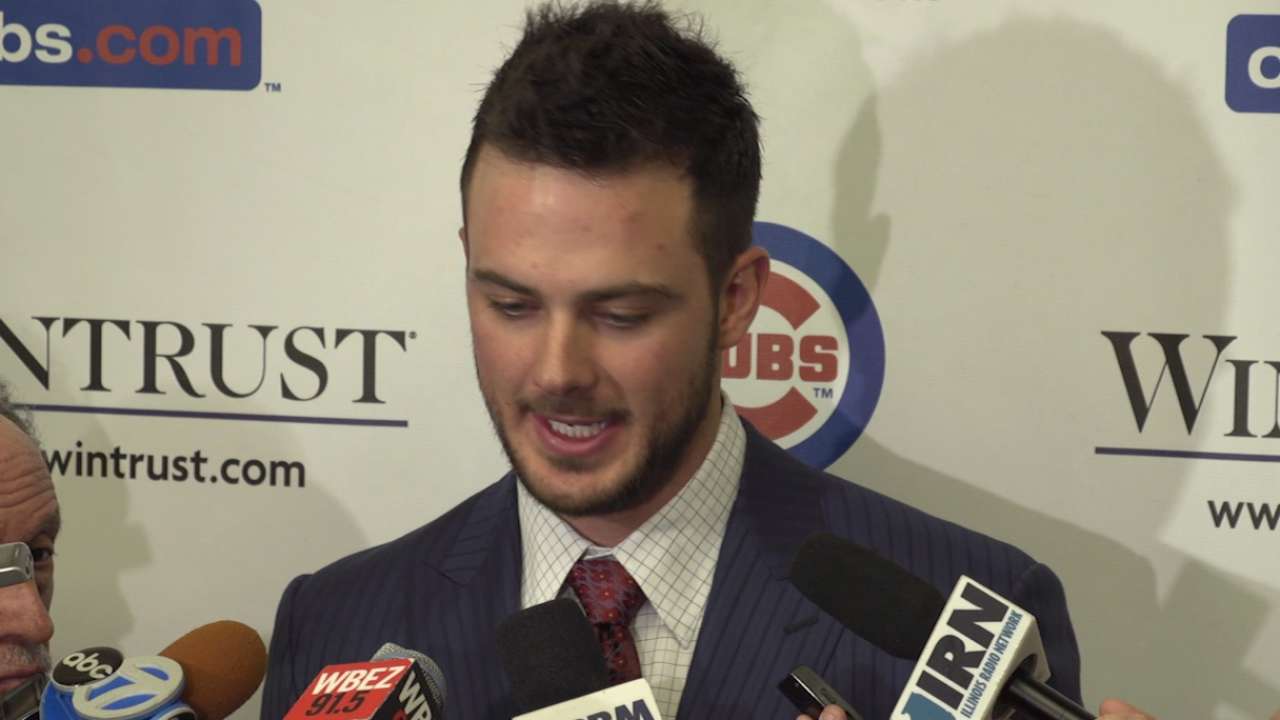 While this is a rivalry that has had myriad personalities and special moments, it's one that has long lacked genuine stakes. Until last October, the Cubs and Cardinals had never met in the postseason. That's because rarely had the clubs peaked simultaneously.
But their climbs are now crossing. The Cubs conceded the division to the Cardinals in '15 but got the last laugh, toppling them in a four-game NL Division Series. The Cardinals, exhausted by the push required to protect their division crown, were hardly at their best. But they also saw a spectacular show of youth that has left some to cite the Cubs as the foil to St. Louis' supposed aging core.
That makes the Cubs, not the Cards, the popular division pick heading into 2016.
"Finish up NL Central champs last year, and if people think we're not going to win it this year, go ahead," Cardinals starter Michael Wacha said. "I think everyone else will react the same way I am and accept that chip on the shoulder."
"Look, I'm not naïve," general manager John Mozeliak said. "I've been in St. Louis now, starting my 21st season. I get the Cubs-Cardinals rivalry is real. Now that they're playing at a very high level, it's going to be much more competitive."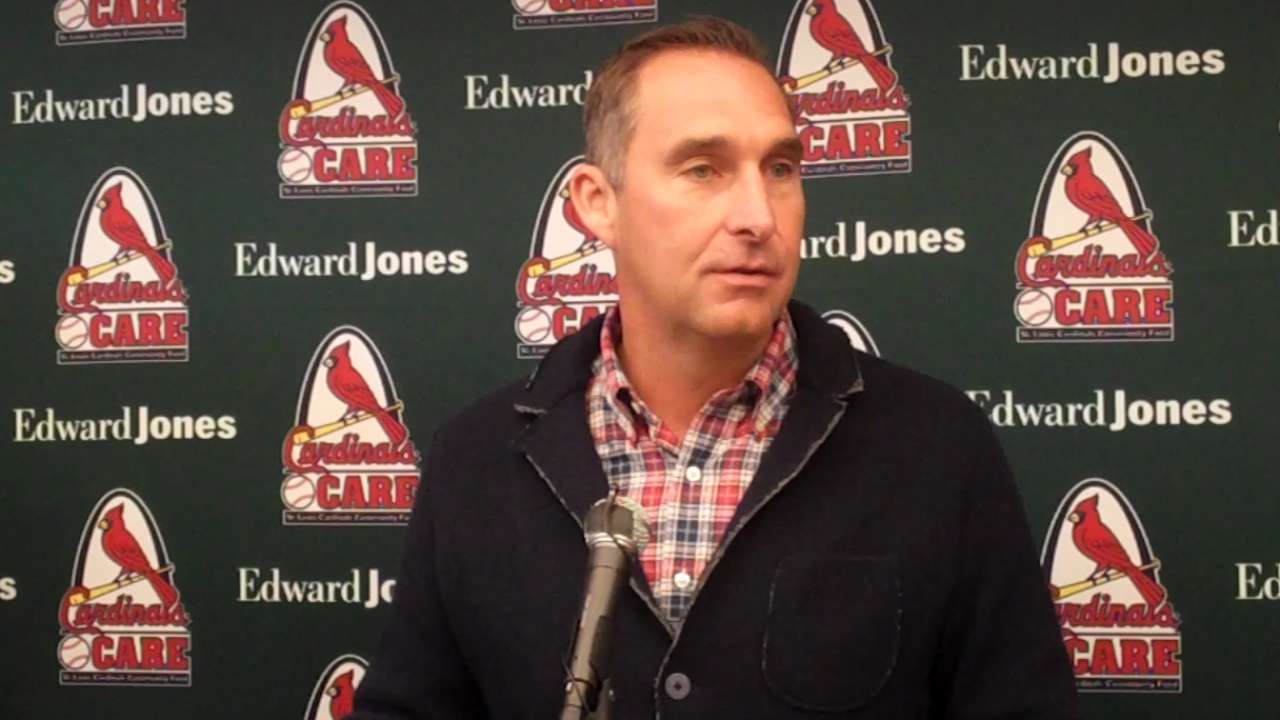 And if building a contender wasn't threating enough to St. Louis, the Cubs have done so by bringing two Cardinals into it. First it was Lackey, who signed a two-year contract with the Cubs after a career year with St. Louis. Heyward's decision to follow him -- and for less money than the Cards offered -- elicited an emotional response in St. Louis, where the Cardinals had made it no secret that Heyward was their primary offseason target.
Reaction only further soured when Heyward suggested that his decision was made largely because he felt Chicago offered him a better long-term opportunity to win. The core of the Cardinals, he said, was getting old.
It was to this comment that several Cardinals reacted, when asked, during the team's Winter Warm-Up event this weekend.
"It's not something where we go home and we write on the wall and look at it every day as motivation," Cards ace Adam Wainwright said. "But we certainly relish the opportunity to go out every day and prove everybody wrong."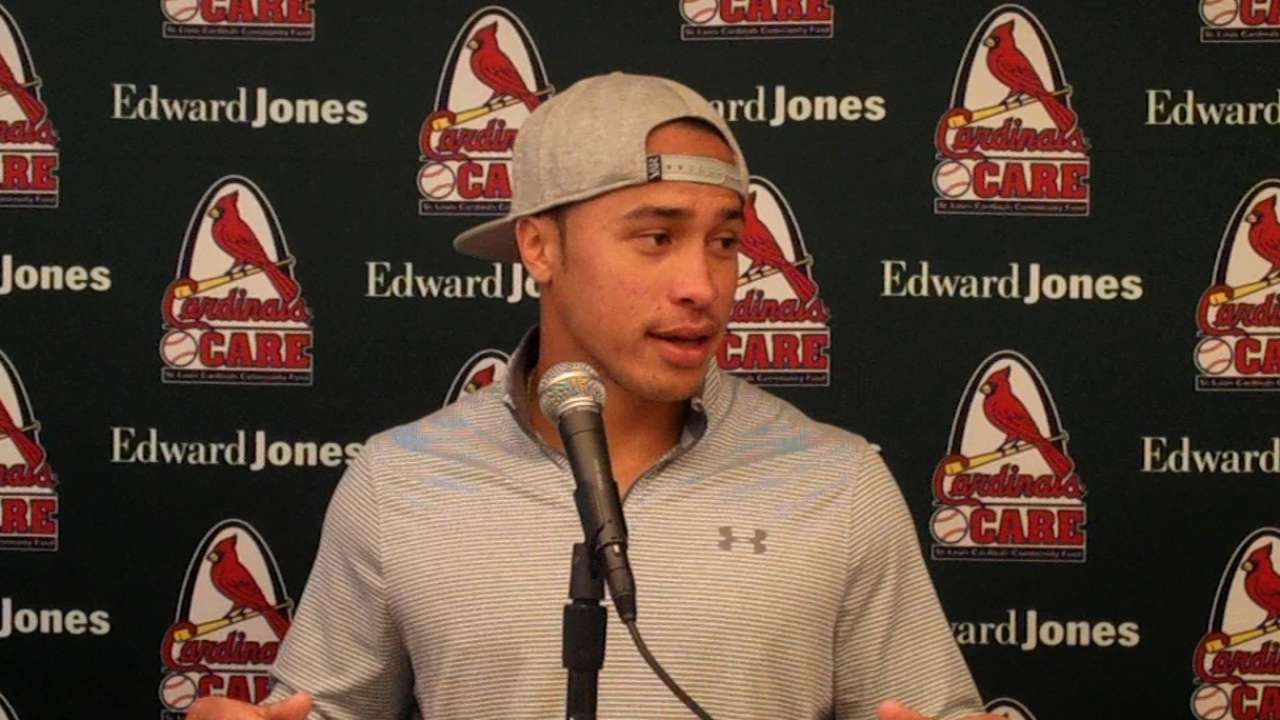 Carpenter added that he was "pretty glad to be a part of this aging core."
"I can promise you this," he said. "We don't have to take a clipping of a newspaper and pin it on the bulletin board to motivate these guys to want to beat the Cubs. There's nothing that Jason Heyward said where it's like, 'OK, now we're going to play hard.' We're going to go after them no matter what. Jason could be playing in New York, and we would go after the Cubs."
Meanwhile, in Chicago -- yes, these clubs even scheduled dueling fanfests -- the Cubs subtly rubbed it in. Heyward and Lackey were introduced to Cubs fans, and Heyward even joined former Cub Ryan Dempster for a comedy bit in which the two read mean tweets sent to Heyward when he spurned the Cardinals.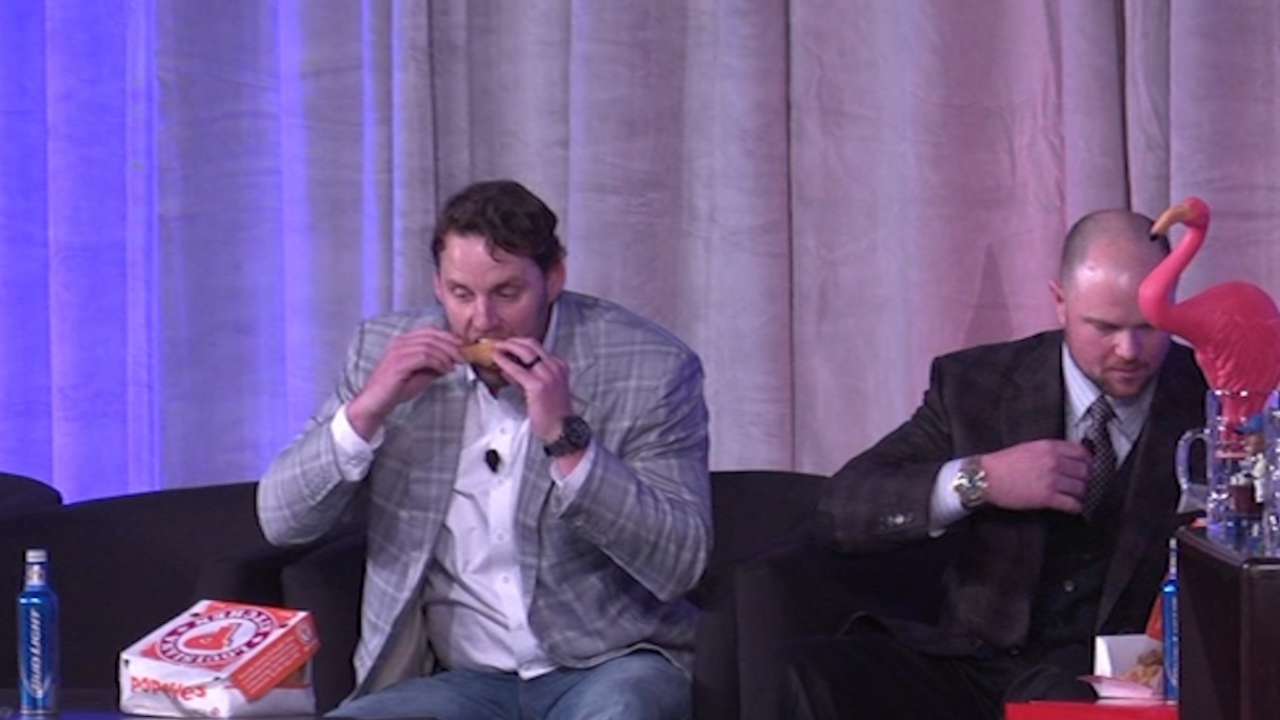 "We chose you," Heyward later told a fan who asked him how it felt for him and Lackey to be with the "real best fans in baseball" now.
The rivalry came up again in a Cubs Convention question-and-answer session with management.
"This offseason it happened [that] two of the players we targeted were Cardinals," general manager Jed Hoyer said. "Certainly, it was a nice added benefit, but we wouldn't have gone after those players if we didn't really like those guys."
Cubs president Theo Epstein acknowledged during that same session that his organization did sell the Cubs over the Cards by remarking that they could offer the most unique payoff -- a chance to bring a championship to the North Side of Chicago.
Epstein, of course, knows a thing or two about storied sports rivalries. He joined the Cubs after a tenure in Boston.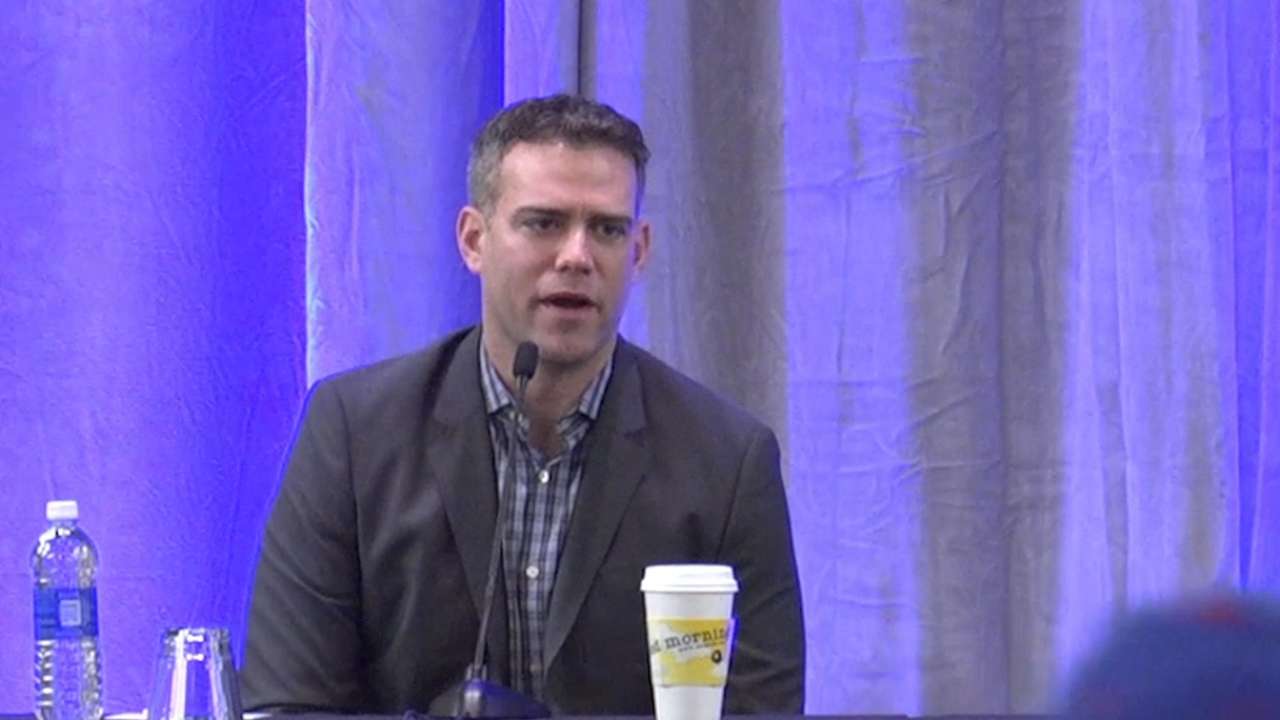 This rivalry has even seeped into off-the-field matters, too. Not only did the clubs jostle for attention this past weekend, but they've continued to try and one-up one another in experience.
As the Cubs were drawing up plans for stadium renovations a few years back, the Cardinals unveiled Ballpark Village, dotted with rooftop seating that has long been a staple of Wrigleyville. And after the Cubs debuted new videoboards last year, the Cardinals countered with their own HD upgrades this winter.
The Cubs will get to see them up close on April 18, the first of 19 games to be played between them this year.
"We did get upset actually when the Cubs had a better videoboard than us," said Joe Abernathy, vice president of stadium operations for the Cardinals. "Especially with how it ended [in the NLDS] and all they're doing now, we don't want to be sitting behind the Cubs in anything."
And so it will be. A punch answered with a counterpunch in a rivalry renewed.
"There isn't any of them better than Cubs-Cardinals," former Cardinals manager Tony La Russa said. "But there's no doubt that when the teams are better and the stakes are higher, then not only are the players more passionate, but the fans get more excited. So what happened last year, and what's going to happen this year, is the best of all worlds for fans of both teams."
Jenifer Langosch is a reporter for MLB.com. Read her blog, By Gosh, It's Langosch, follow her on Twitter @LangoschMLB, like her Facebook page Jenifer Langosch for Cardinals.com and listen to her podcast. This story was not subject to the approval of Major League Baseball or its clubs.