MLB.com Columnist
Fred Zinkie
Sleeper candidates to target from NL clubs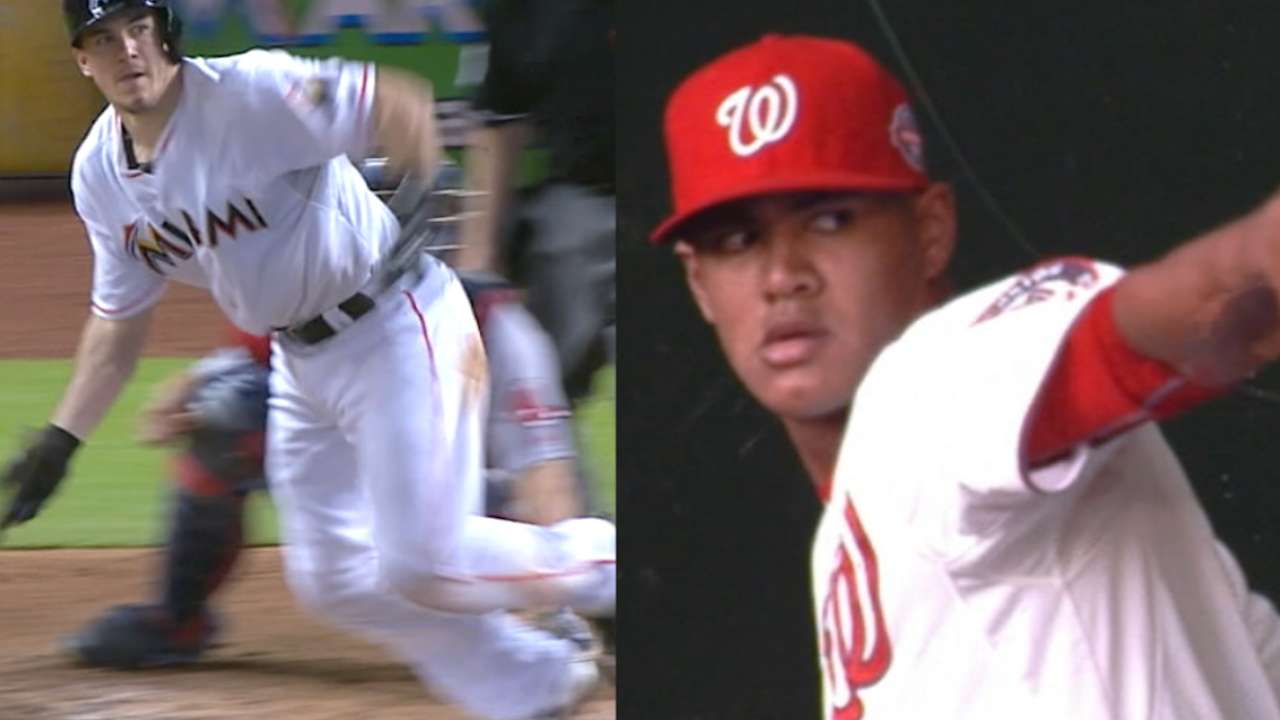 With roughly one month remaining until Major League clubs invade Florida and Arizona for Spring Training, fantasy owners should take stock of potential sleepers for the 2016 season. Each National League club offers at least one name that may outperform a modest draft-day price tag.
Arodys Vizcaino, reliever (Braves): Vizcaino showed that he can handle the ninth inning last season when he posted a 1.60 ERA and converted nine of 10 save chances. Jason Grilli is slated to open the upcoming season as the Braves' stopper, but he is coming off a ruptured left Achilles and may not be in top form. Likely to go undrafted in most mixed formats, Vizcaino could quickly return to the closer's role.
Steven Matz, starter (Mets): Although Matz dominated Triple-A hitters at the outset of 2015 before having similar success in the Majors, he was limited to six regular-season starts by a torn lat muscle. The southpaw will likely be overshadowed by the Mets' more established trio of ace-level youngsters, but he could become a difference-making mixed-league hurler in short order.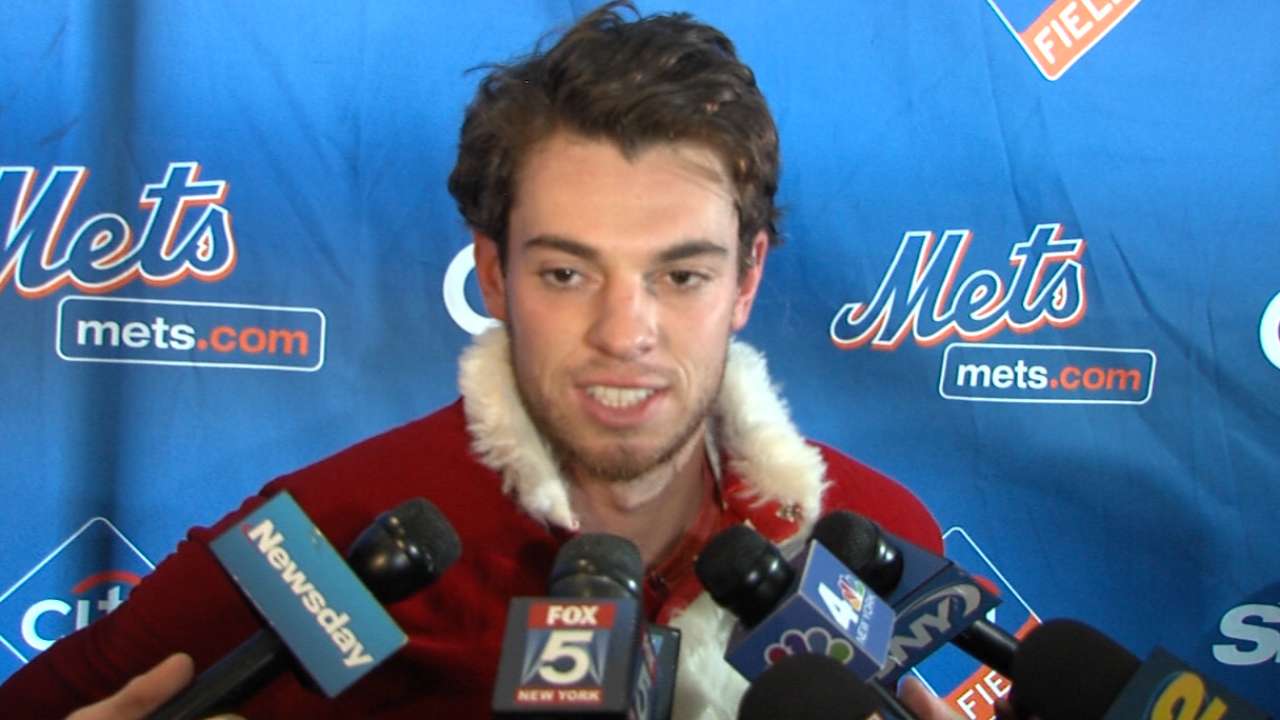 Joe Ross, starter (Nationals): Like Matz, Ross will be a fantasy difference-maker if he can repeat his 2015 success (3.64 ERA, 1.11 WHIP) across a larger volume of work in '16. With the help of a pitcher-friendly home park and three divisional foes that boast subpar lineups, the native Californian should be able to provide strong ratios and a healthy win total.
J.T. Realmuto, catcher (Marlins): While some owners chase 20-homer power from premium-priced backstops, Realmuto can reach double-digit totals in both homers and steals for the cost of a late-round pick. The Marlins' catcher may be the only player at his position to offer five-category assistance in the season ahead.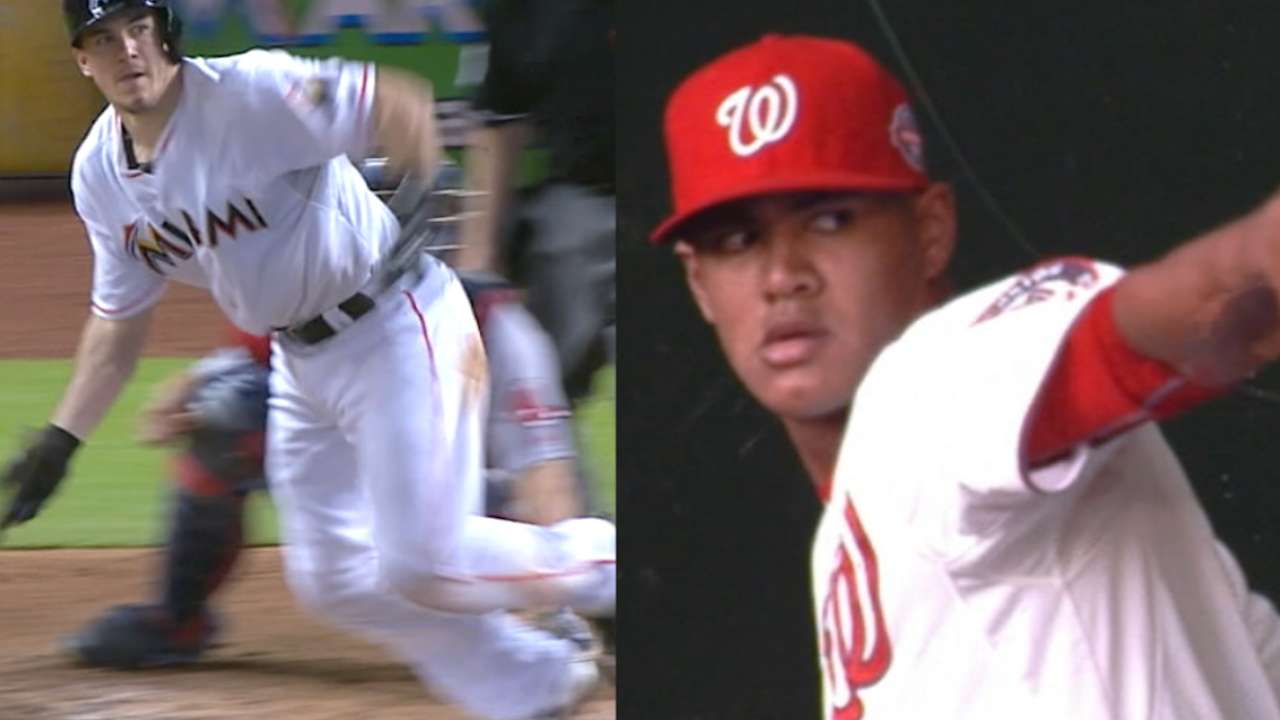 Jerad Eickhoff, starter (Phillies): After producing a 49/13 K/B ratio across 51 innings during his big league debut season in 2015, Eickhoff deserves a spot in '16 mixed-league drafts. Some owners will dismiss the 25-year-old due to a weak supporting cast, but he has the potential to stay on mixed-league rosters throughout the season.
Domingo Santana, outfielder (Brewers): A noted power hitter in the Minors, Santana has already ripped eight round-trippers across 177 big league at-bats. The 23-year-old might be stuck behind veterans Ryan Braun and Khris Davis at the corner-outfield spots, but he could hit 25 homers if the Brewers opt to use him to fill their vacancy in center field.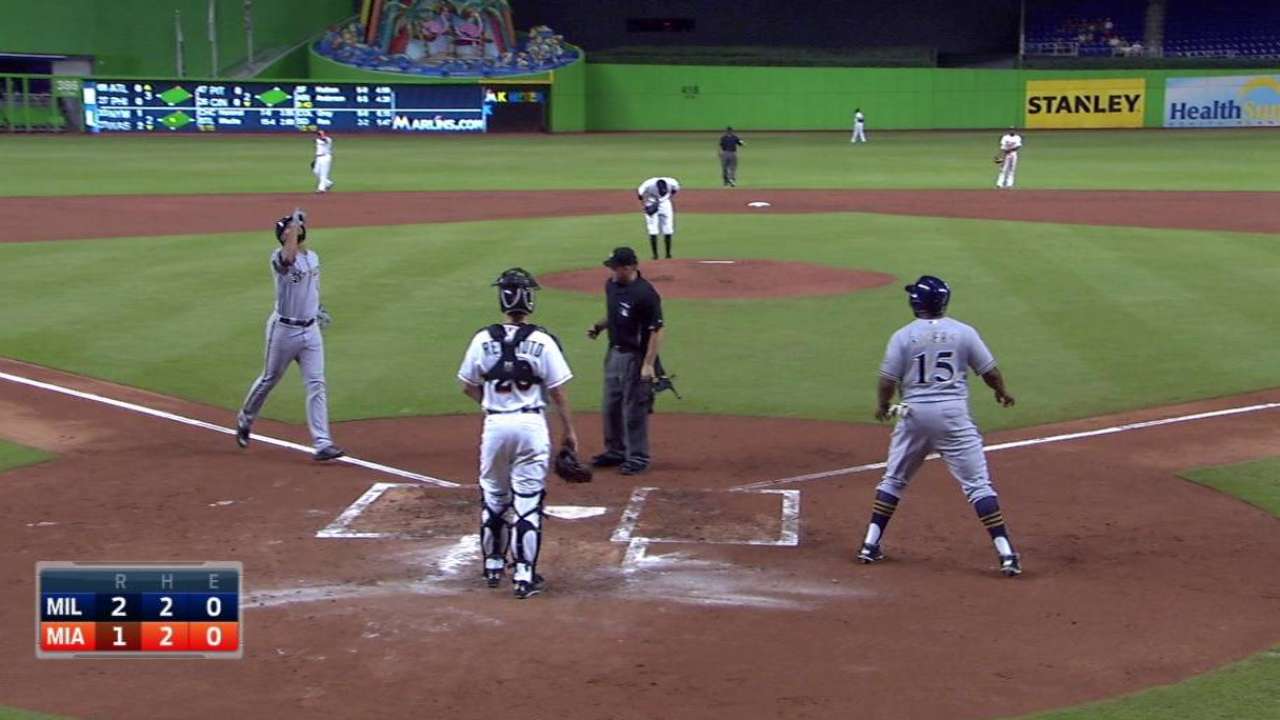 Stephen Piscotty, outfielder (Cardinals): After hitting .305 with seven homers across 233 at-bats in his rookie season, Piscotty should join Randal Grichuk in providing a youthful component to a veteran-laden Cardinals lineup. With a full-time role, the native Californian could combine a high batting average with 20 homers.
Jorge Soler, outfielder (Cubs): Soler hit .303 with 28 homers across 557 at-bats in the Minors and posted a 146 OPS+ over his initial 97 Major League appearances in 2014, but he was slowed by a pair of disabled-list stints in his first full big league season. That may cause the native Cuban to fly under the radar this year, especially on a squad with impressive youngsters such as Kris Bryant and Kyle Schwarber. Soler should not be overlooked, however, as he could key a 20-homer season by raising his fly-ball rate.
Jon Niese, starter (Pirates): Based on recent results, fantasy owners should be hopeful that Pirates pitching coach Ray Searage will help produce a sleeper starter this season. Recently acquired from the Mets, Niese is a strong candidate to make strides under Searage's tutelage. Having logged a 3.65 ERA since the outset of 2012, the left-hander could be a mixed-league regular with a reduced WHIP and an increased strikeout rate.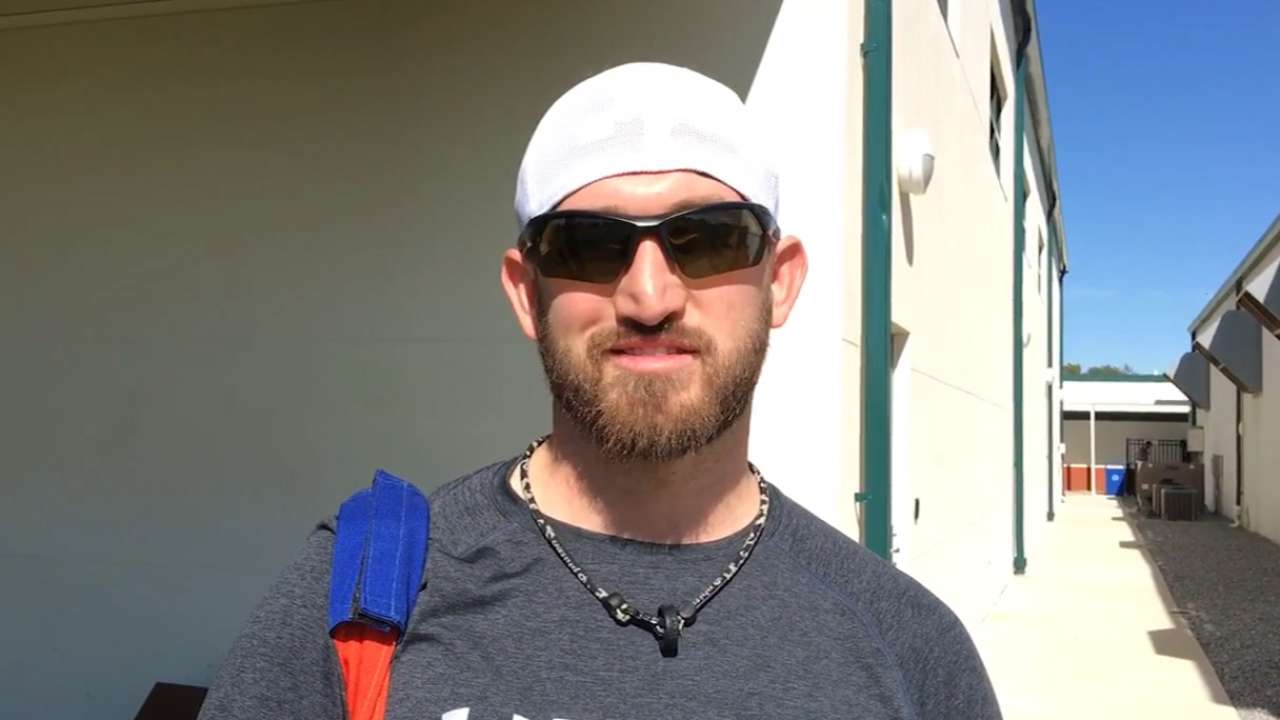 Raisel Iglesias, starter (Reds): Iglesias dealt with his share of inconsistency during his first professional season after arriving from Cuba, but he produced a 3.13 ERA, a 0.90 WHIP and a 10.2 K/9 rate across his final nine starts. With an ability to rack up whiffs, he could be a major factor in 2016 mixed leagues -- even on a rebuilding club with a hitter-friendly home park.
Patrick Corbin, starter (D-backs): Corbin made a successful return from Tommy John surgery after missing all of 2014, posting a 3.60 ERA and a 1.27 WHIP across 16 starts last season. Now set for his first full campaign since the procedure, the southpaw could take another step toward regaining his '13 All-Star form (3.41 ERA, 1.17 WHIP).
Hyun-Jin Ryu, starter (Dodgers): Ryu posted a 3.17 ERA and a 1.20 WHIP across the first two seasons of his career from 2013-14, but he could be a forgotten commodity after missing all of '15 with shoulder issues. Expected to begin '16 in the Dodgers' rotation, the left-hander should be able to use his trademark control to post stellar ratios if healthy.
Joe Panik, second baseman (Giants): Extrapolated across 150 contests, Panik would have hit .312 with 12 homers and nearly 90 runs scored last season. However, he played just 100 games in total due to a back injury. Coming off that abbreviated campaign, the second baseman could be a draft-day bargain in 2016.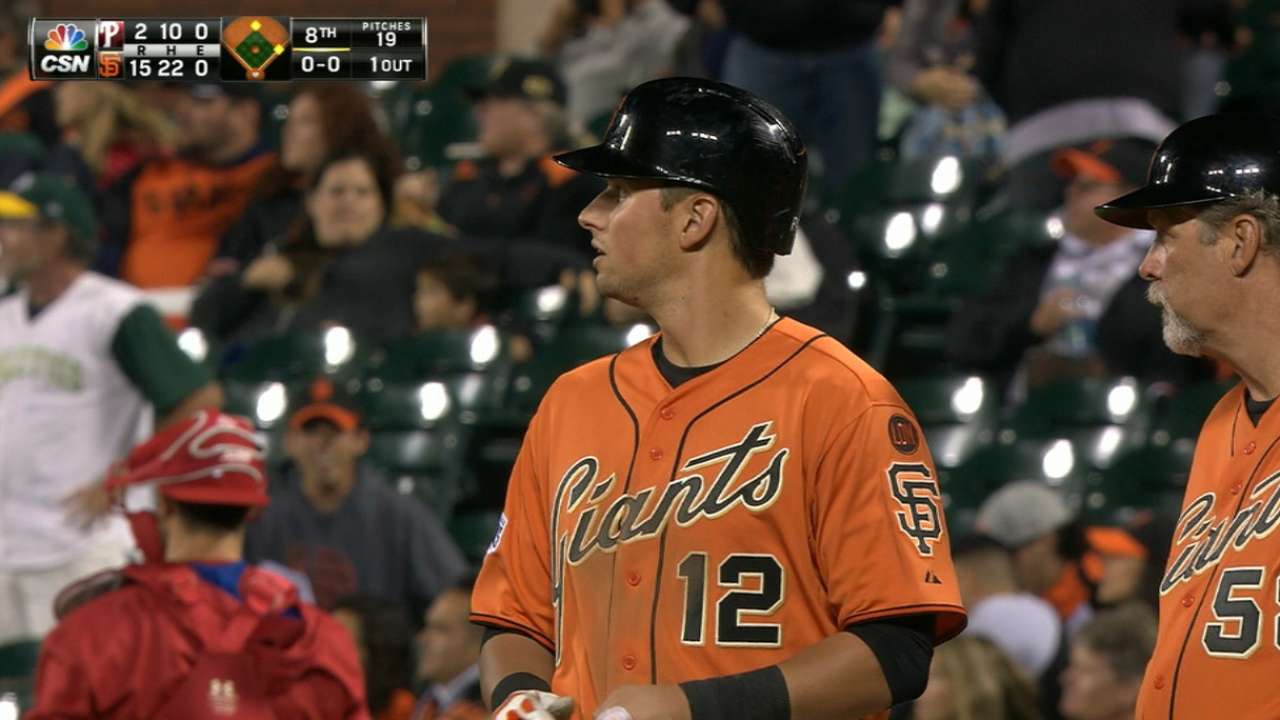 Kevin Quackenbush, reliever (Padres): Following the offseason trades of Craig Kimbrel and Joaquin Benoit, the Padres are expected to have a wide-open contest for their back-end relief roles during Spring Training. With a 3.28 ERA, a 1.17 WHIP and a 9.1 K/9 rate across his initial two Major League seasons, Quackenbush may be the most likely candidate to secure the club's ninth-inning gig.
Nick Hundley, catcher (Rockies): Hitter-friendly Coors Field worked wonders for Hundley, who rode a .957 home OPS (.630 on the road) to his best full-season mark (.807) since 2011 during his first year with the Rockies. Mixed-league owners would be wise to use a late-round pick on Hundley, as Colorado is slated to spend almost all of April at hitter-friendly venues.
Fred Zinkie is the lead fantasy baseball writer for MLB.com. Follow him on Twitter at @FredZinkieMLB. This story was not subject to the approval of Major League Baseball or its clubs.