Cards to lean on 'aging core' in 2016
Production from Wainwright, Holliday, Molina could be key to St. Louis' success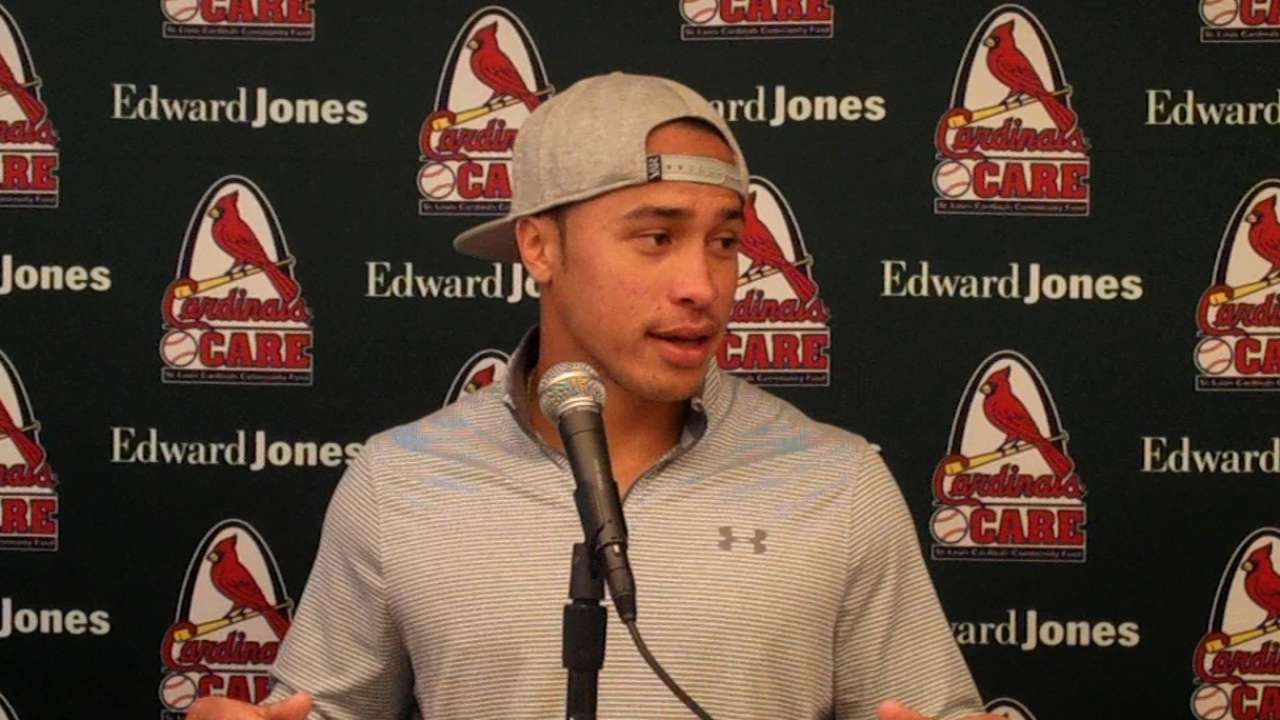 ST. LOUIS -- Whether Jason Heyward intended to spark anything with his comments that the Cubs were a more desirable destination because of their youth, that idea that the Cardinals possess an aging core has become a winter talking point, one that has fueled a long-existing rivalry -- but also those on the club who are apparently over the hill.
"I keep hearing that," Adam Wainwright quipped on Sunday, relishing the reality that he'll turn 35 later this season. "Nobody likes being called old, right? But I think they're right, for the most part. We are aging. We're just becoming wiser."
That's one way to spin it, and it's certainly the Cardinals' hope, as their 2016 success will hinge, to some degree, on the production the club can get from three of those older players -- Wainwright, Matt Holliday (36) and Yadier Molina (33). Although they will be surrounded by the organization's next wave of young talent, in many ways, the three remain the heart and soul of this club.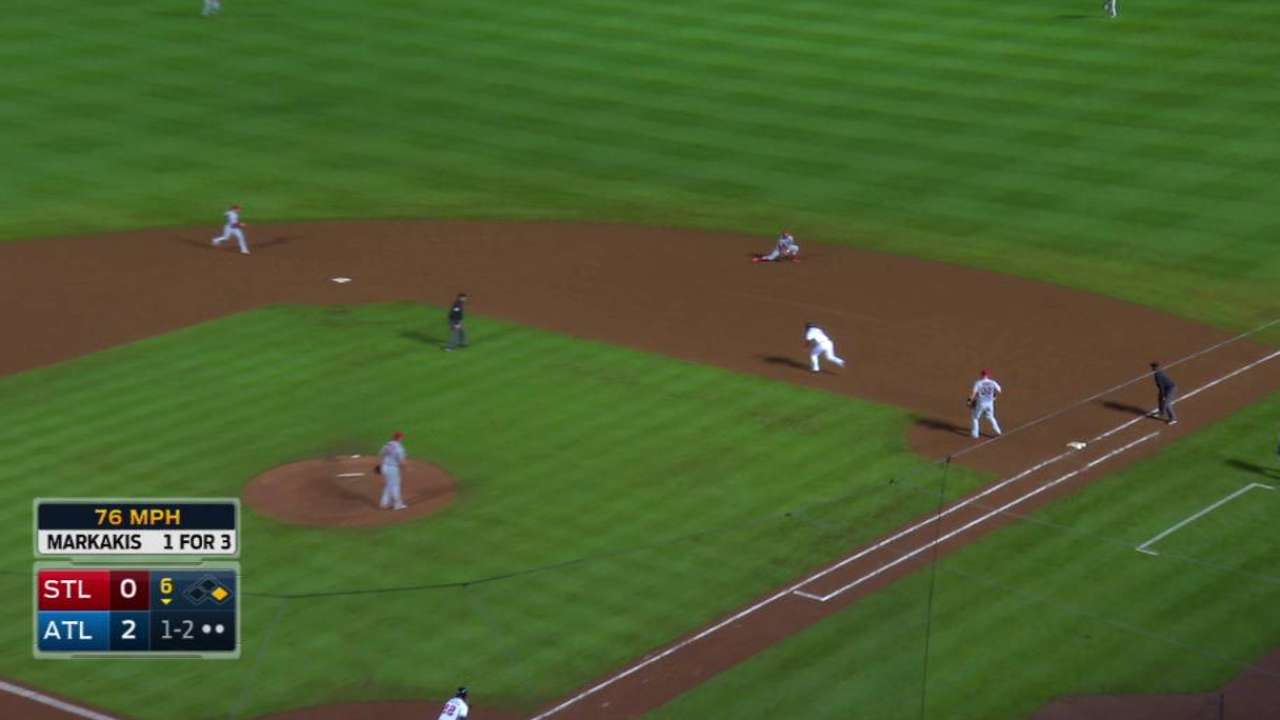 Wainwright and Molina are the only connection to the team's 2006 World Series championship team, and the three have a combined 17 All-Star selections and 185 postseason games on their collective resume. Wainwright anchors the rotation, Holliday, the lineup. Then there's Molina, who has asserted himself as one of the game's most valuable through the way he helps pitchers navigate from his spot behind the plate.
As Matt Carpenter noted this weekend, "I'm pretty glad to be a part of this aging core."
It is not necessarily the age of those players, though, that most concerns the Cardinals in 2016. Sharp career declines do not appear imminent for any of the three. Rather, it's health that remains the most pressing issue.
None of the team's three pillars made it through the 2015 season unscathed. Wainwright faded with a left Achilles injury just three weeks into the season, and though he worked tirelessly to return, his late-season contributions totaled just 8 1/3 innings.
Holliday suffered a right quad tear in June, shortly after setting a National League record by reaching base in his first 45 games of the season. The quad injury recurred when he attempted to return in July, and Holliday finished with a career-low 73 games played.
Battered and bruised as a byproduct of his position for much of the season, Molina endured his most debilitating injury on Sept. 20. The ligament tear he sustained in his left thumb cost him the rest of the regular season and compromised him severely in October. He has since had two surgeries to repair the damage done.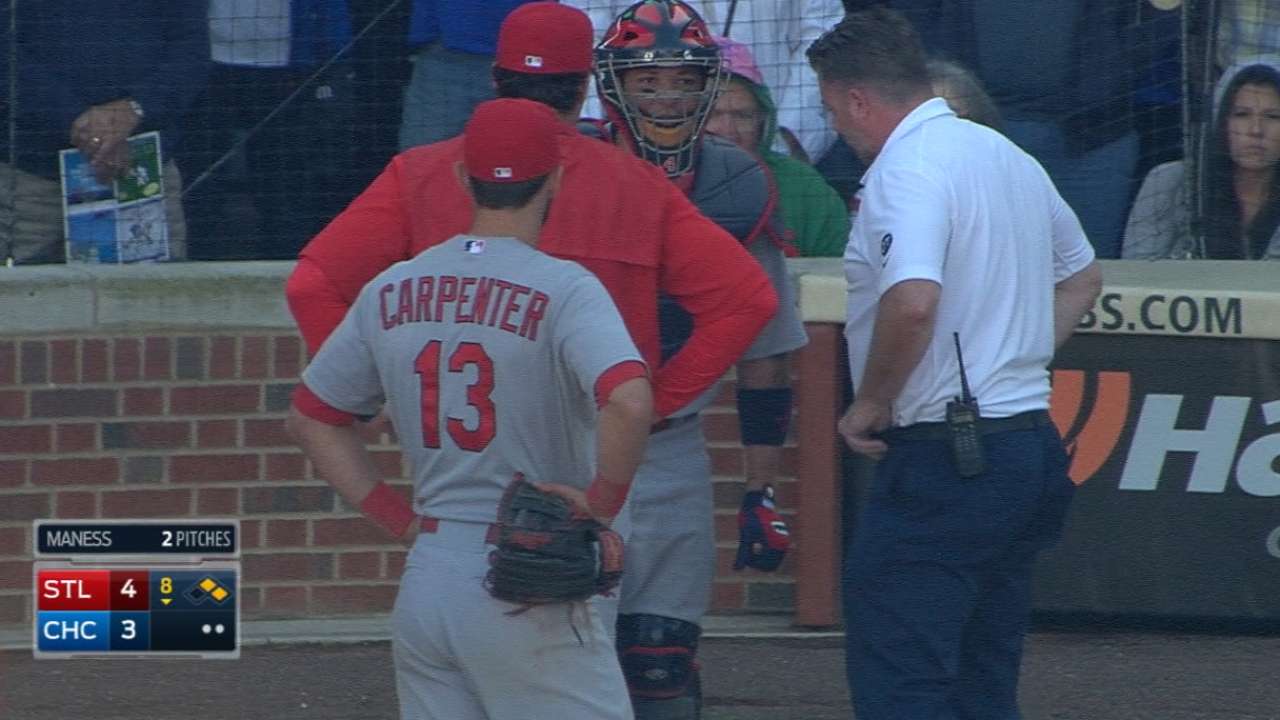 • Cardinals seek catching depth as Yadi recovers
While attrition may be partially to blame, the Cardinals, in missing out on adding Heyward, 26, and David Price, 30, to the core this offseason, are betting big that Holliday, Molina and Wainwright still have at least a few big years ahead of them.
"I still feel pretty young," Wainwright said. "Bodywise, I feel better than I did a few years ago. I'm not looking at the end yet. I'll look at the end when it's the end. I'm motivated when I go into the weight room. I'm excited when I'm doing my speed training and my throwing sessions. … I'm not looking to be retiring in the next year or two."
Without the return of a pair of workhorse starters -- Lance Lynn and John Lackey -- the Cardinals need Wainwright not just to be back, but to be right. His presence as an ace is imperative, particularly with Jaime Garcia's spotty injury history and the unknown of how Carlos Martinez will respond following a late-season right shoulder injury.
The need is similar with Holliday and Molina. A Cardinals offense that did not undergo the sort of overhaul that many expected this winter is instead relying on the growth of its young players and a return to form by Holliday. If the Cardinals continue with him as a three-hole hitter, they'll be banking on a reverse in his slugging percentage trend. Since 2010, Holliday's slugging percentage has decreased each year. His four home runs in 277 plate appearances last season snapped a string of nine straight 20-homer seasons.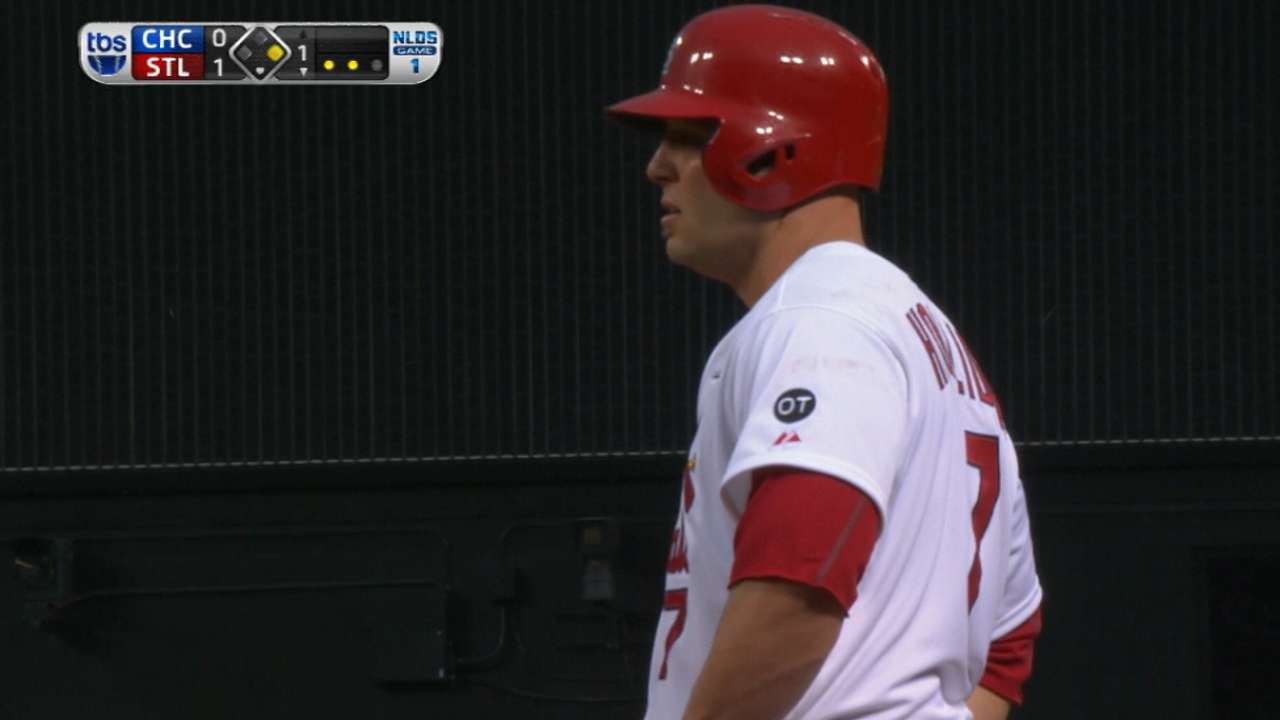 And then there's Molina, whose value isn't so much wrapped up in numbers, but in his presence. Plans to be more proactive in resting the veteran catcher led the club to add a veteran backstop, Brayan Pena, this winter. With Molina's thumb still in a cast, it remains unknown what sort of strength limitation he may have at season's start.
Of particular importance for the Cardinals is having Molina on the field in October. The team's last two postseason runs ended with Molina on the bench, injured.
And although it's easy to point to the Cardinals' veteran core, the narrative of this being an aging club is also a lazy one. The Cards complement their experienced players with ample youth. Three of their projected starting position players will be 25 or younger. Their rotation will feature a pair of 24-year-olds. A 25-year old will be closing games.
"Obviously, we've got guys with experience like Holliday and Waino and Yadi," said Kolten Wong, included in that 25-and-younger crowd. "People see them, but they don't see the bigger picture. Look at the talent that came up last year for us and what they did. … So you look at that, and you've got to understand we're still a young team. These old guys are just keeping us in check."
It's an age balance the Cardinals believe can work. But they'll need an assist from both extremes.
"Compared to these other 22-year-old bucks, I am pretty old," Wainwright laughed. "But I can still do what I do pretty well, and I'm confident of that. It is a little motivating. There's a little, 'Oh, yeah, I'll show you,' kind of thing that happens."
Jenifer Langosch is a reporter for MLB.com. Read her blog, By Gosh, It's Langosch, follow her on Twitter @LangoschMLB, like her Facebook page Jenifer Langosch for Cardinals.com and listen to her podcast. This story was not subject to the approval of Major League Baseball or its clubs.