Edwards grateful to witness Cubs' 2015 run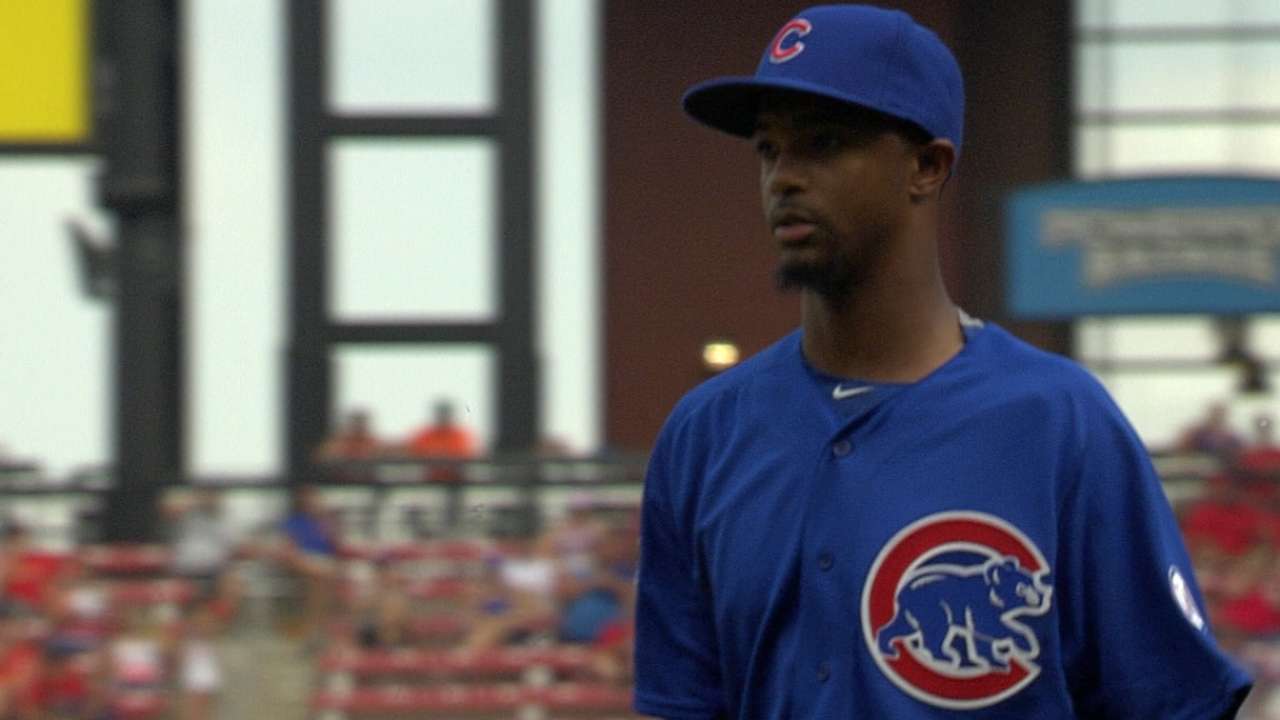 CHICAGO -- Carl Edwards Jr. was with the Cubs for the entire 2015 postseason, but he never pitched an inning. Instead, he had the opportunity to see what it was like to play October baseball, and the experience was priceless.
"The crazy thing is, nothing changed," Edwards said of the Cubs' players approach during the postseason. "Nobody put pressure on themselves. It was the same baseball from when I first got called up."
Edwards, 24, who spent the 2015 season making the adjustment from starter to reliever, did appear in five September games after he was promoted from Triple-A Iowa. In October, the right-hander, ranked No. 3 on MLBPipeline.com's list of Top 30 Cubs prospects, then became a cheerleader.
"The whole playoff atmosphere was mind blowing," Edwards said Sunday. "It was to the point where every day, I'd walk out and just look around, and say, 'Wow, there's a lot of people. There's a lot on the table right now.' It was exiting to be there."
Minors matters
• As of now, the Cubs won't have a pick in the First-Year Player Draft until No. 104. That's quite a difference from the last five years, when they've had a selection among the first 10.
"It's very nice to not pick in the top five," said Jason McLeod, the Cubs' director of scouting and player development.
The Cubs lost their 2016 first- and second-round selections after signing free agents Jason Heyward and John Lackey, who both received qualifying offers from the Cardinals. St. Louis, on the other hand, will have the 25th, 32nd and 33rd picks. The Cubs would get a higher pick if another team signs free agent Dexter Fowler, who received a qualifying offer from Chicago.
This week, the Cubs will conduct the scouting session of their organizational meetings as all the amateur scouts gather in Chicago to discuss their strategy for the June Draft.
"It doesn't change the way we go out and evaluate and the way we work," McLeod said Sunday during a question-and-answer session at the Cubs Convention. "For us, the process remains the same."
McLeod remembers his first Draft in 2004 with the Red Sox, and their first pick that year was the 65th player overall. It worked out pretty well. They selected shortstop Dustin Pedroia, who went on to win American League Rookie of the Year Award (2007), AL MVP Award 9'08) and be selected to four All-Star Games.
"Good things can happen if you stick to your process," McLeod said.
• Jaron Madison, director of player development, projected shortstop Gleyber Torres, the Cubs' top prospect on MLB.com's list of top 30, will open the 2016 season at Class A Advanced Myrtle Beach, while outfielder Eloy Jimenez, ranked 14th, will begin the year at Class A South Bend.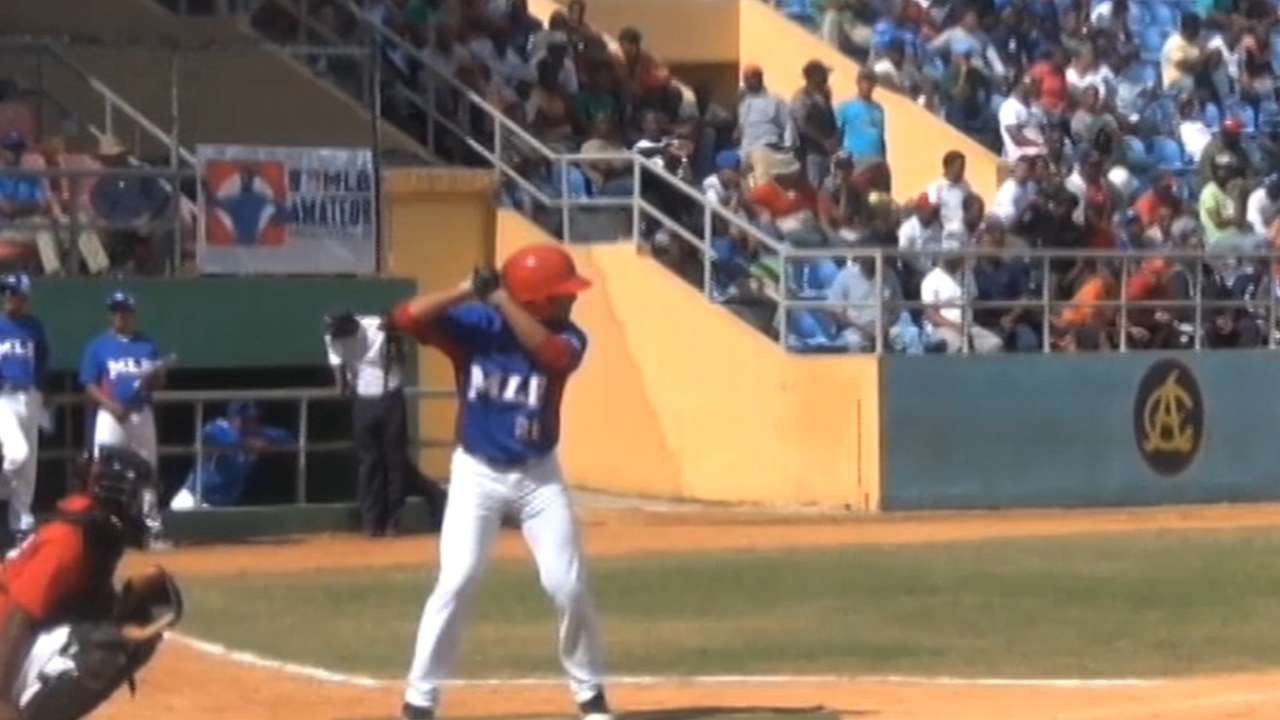 This week, Cubs infield coordinator Jose Flores will go to Florida to work with Ian Happ, the Cubs' 2015 first-round Draft pick, who is making the switch from the outfield to the infield. The early sessions are designed to speed up the process before Spring Training.
"He's committed to being a second baseman, and we're committed to it," Madison said of Happ, ranked sixth on MLBPipeline.com's top Cubs prospects.
• Madison also is eager to see outfielder Albert Almora, selected sixth overall in the 2012 Draft. He batted .272 last season at Double-A Tennessee and could open this year at Triple-A.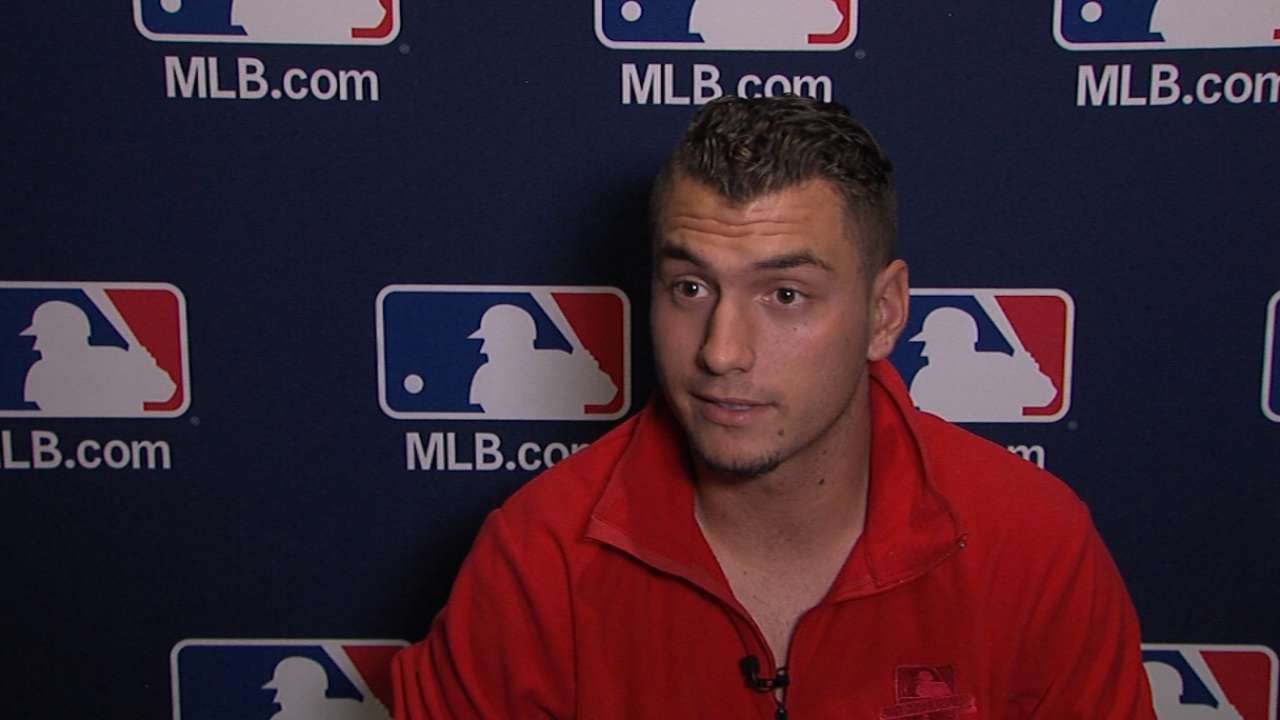 "Albert really took control of his career [at the end of last year]," Madison said. "He's in a really good place mentally and feels really good. I think this will be a really good Spring Training for him."
Almora, 21, is still young.
"He's still understanding what it takes to be successful at the higher levels," Madison said. "Approach is big for him, and I think he started to buy into it at the end of the year -- getting pitches he can drive and not just put in play -- and not being afraid to get to two strikes [in the count]."
Carrie Muskat is a reporter for MLB.com. She writes a blog, Muskat Ramblings. You can follow her on Twitter @CarrieMuskat and listen to her podcast. This story was not subject to the approval of Major League Baseball or its clubs.