Should Upton, Cespedes sign 1-year deals?
OF duo could take a risk and cash in on a weaker market next offseason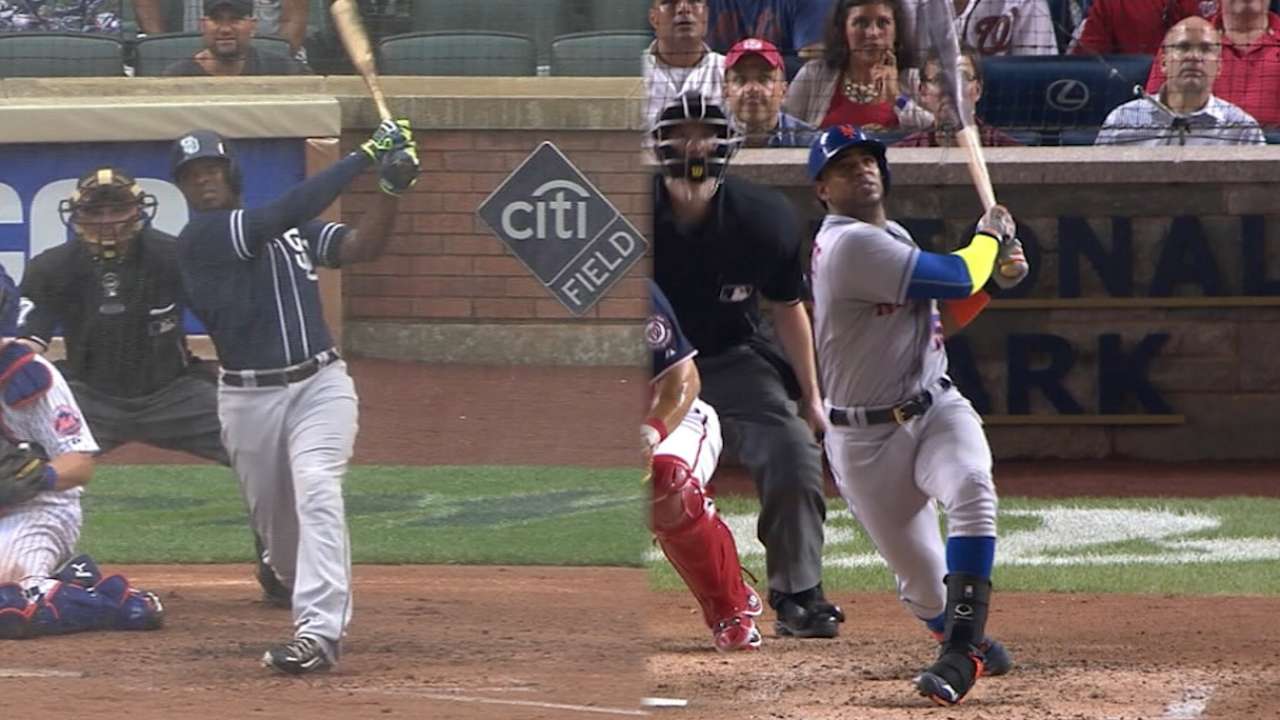 Justin Upton and Yoenis Cespedes are immense talents. Put them in the middle of any order anywhere, and that lineup gets a serious boost, instantly. They're both free agents this offseason, and both should command massive paydays.
It's very likely that both Upton and Cespedes sign long-term contracts worth a lot of money in the next month. But given that it's mid-January and neither has put pen to paper yet, there's another alternative arising -- a one-year deal.
It's not as crazy as it sounds. Sure, it's hard to imagine players of their caliber settling for one-year deals. We tend to think of those contracts as avenues for players like Austin Jackson or Mat Latos to prove themselves before cashing in the following offseason.
Cespedes and Upton have quite clearly proven themselves already, but the idea still has its merits for them. Most Major League teams would pay a king's ransom to have Upton or Cespedes driving in runs for them next season. In that case, the pair could take advantage of a significantly weaker outfield market -- and hitting market in general -- next offseason.
Let's take a look at some of the pros and cons of the idea:
Reasons for a one-year deal
Next year's outfield class: The current class of free-agent outfielders isn't just talented at the top -- it's extremely deep as well. Jason Heyward led the group, and he commanded an eight-year, $184 million deal. And while Upton and Cespedes -- in no particular order -- represent the second- and third-best options available, they have also had to compete with the likes of Alex Gordon, Dexter Fowler, Denard Span and Gerardo Parra.
Should either Cespedes or Upton decide to sign a one-year contract, there's little question they'd be the crown jewel of the 2016-17 offseason. As it stands, Carlos Gomez and Jose Bautista currently headline next year's crop of outfielders. Gomez will be 32 and has been plagued recently by injuries and inconsistency. Bautista, meanwhile, will be 36, and figures to be a much riskier proposition as he ages.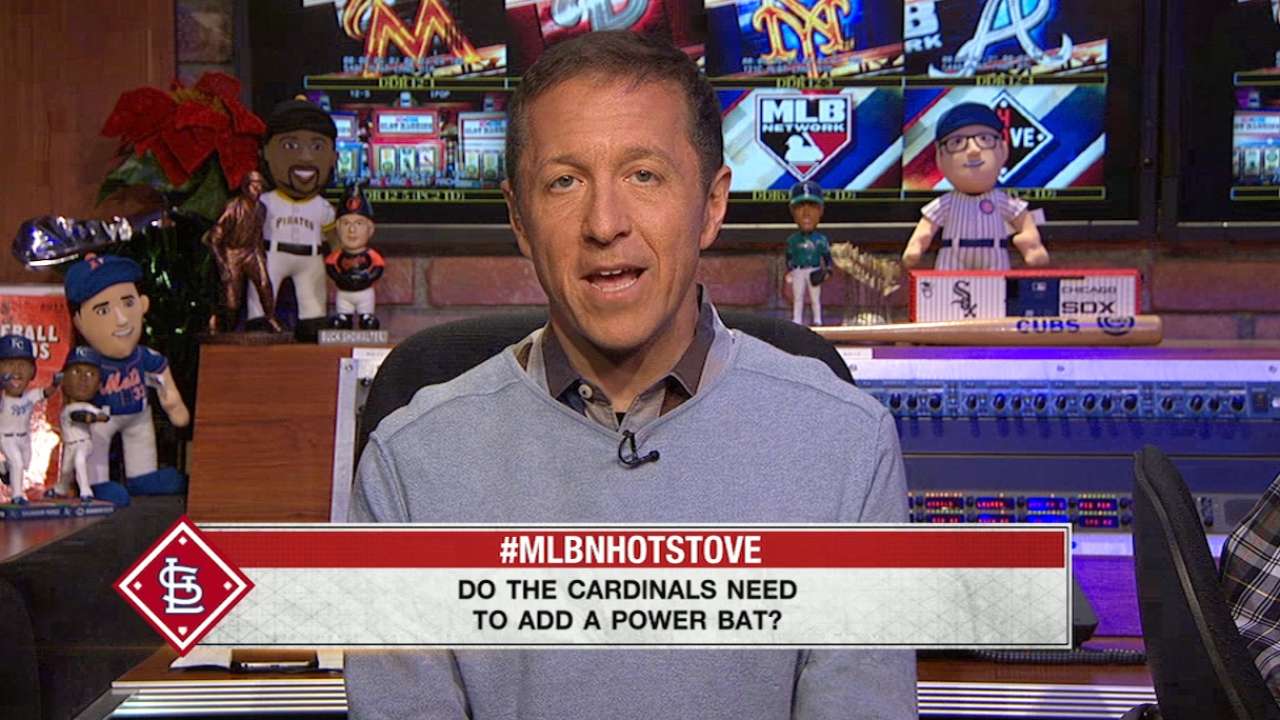 Rising demand: Part of the reason it's taken so long for Cespedes and Upton to sign is that the marketplace has been short on buyers. That could change next offseason, when Carlos Beltran and Mark Teixeira come off the books for the Yankees. The Cardinals will most likely lose Matt Holliday, leaving them with a hole to fill in their outfield. And the Giants, Blue Jays and A's could all find themselves in need of corner-outfield help, given some of their pending departures.
Put simply: Next year, there will be more teams in need of outfield help, but fewer outfielders to go around -- the ideal market for a supremely talented player like Upton or Cespedes.
Annual value: Sure, Upton and Cespedes would be taking a major hit in total dollars (at least for one year, until they cash in next offseason.) But in terms of average annual value, it's certainly conceivable a team would shell out at least, if not significantly more than, the $23 million per year offered to Heyward and Chris Davis.
Plus, whichever team signs Cespedes likely would earn itself a Draft pick next offseason should he sign elsewhere. (Upton, who is currently tied to Draft-pick compensation, likely would be a net wash in the Draft. He'd cost a pick this offseason, but the club likely would get that pick right back next offseason).
Reasons against a one-year deal
Too much risk? The most obvious downside here is the risk. Cespedes and Upton have a chance to secure their futures for a long time. If they gamble on a major contract next offseason, any number of things could go wrong. Injuries are the obvious concern. But a down year at the plate could severely hurt their cases, as well.
This is especially true in Cespedes' case. He posted a .942 OPS with the Mets after being dealt at the non-waiver Trade Deadline last season, and he helped carry New York into the postseason. It's worth wondering whether he'll ever be a hotter commodity than he is right now.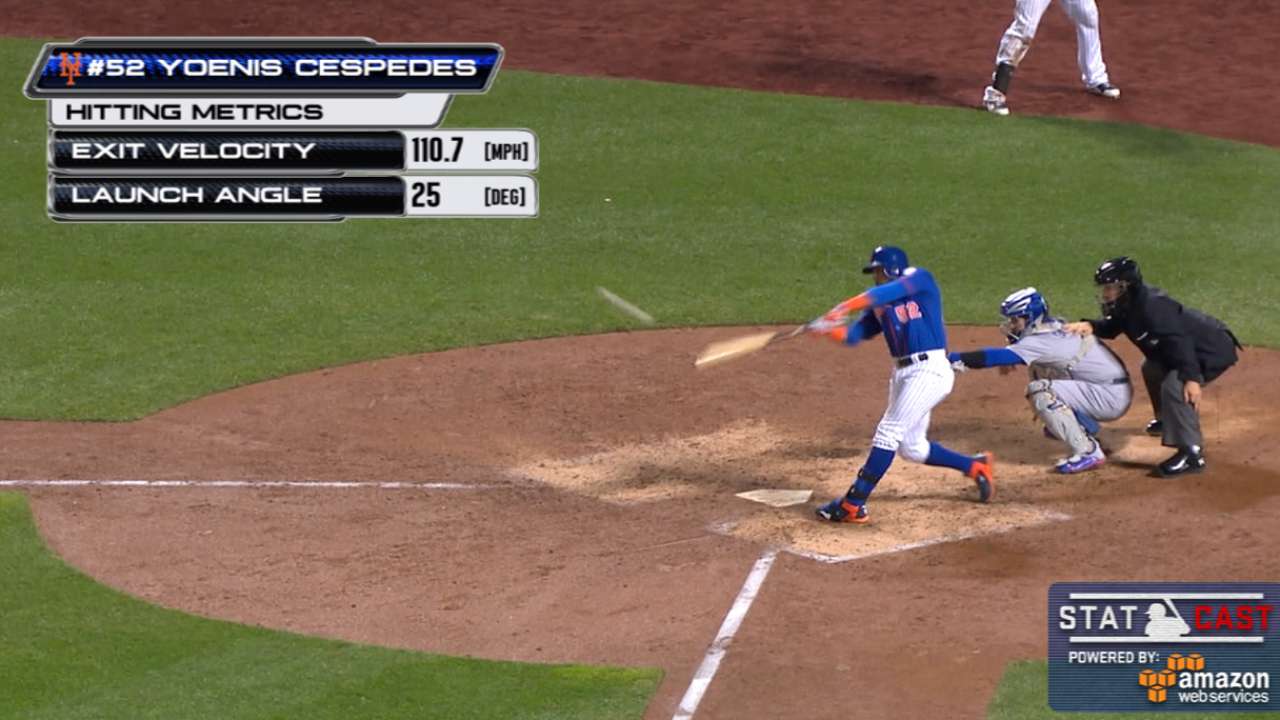 Age: This applies more to the 30-year-old Cespedes than Upton, who is entering his age-28 season. But it still clearly affects both. By waiting for a multiyear deal next offseason, Upton and Cespedes would lose the opportunity to negotiate a prime season into a long-term deal.
Yes, they should get paid extremely well with a one-year contract. But without the 2016 season as part of the package, their contract next offseason would theoretically be worth that much less.
Draft-pick compensation: In Cespedes' case, one important factor driving his value up this offseason has been compensation. Because he was traded midseason in 2015, whichever team signs him will not forfeit a Draft pick.
Should Cespedes ink a one-year deal, his value likely would decrease next offseason, when potential suitors might need to factor a lost Draft pick into the equation if Cespedes isn't again dealt midseason.
So, should either player sign a one-year deal?
The advantages to doing so are slightly greater for Upton, who is still only 28 and not nearly as close to the end of his prime as Cespedes. That means Upton would have a far greater likelihood of inking a major long-term contract in the future.
Ultimately, however, it comes down to the preference of the players. Professional baseball players are an extremely confident bunch. Sure, there's some added pressure in a contract year. But if either player feels as though he's on the verge of a big season that could increase total earnings in the long run, signing a one-year deal could be a risk that pays off in the end.
AJ Cassavell is a reporter for MLB.com. Follow him on Twitter @ajcassavell. This story was not subject to the approval of Major League Baseball or its clubs.