Harrison sets up camp for kids with brother
Infielder hosts MLK Weekend clinic in hometown of Cincinnati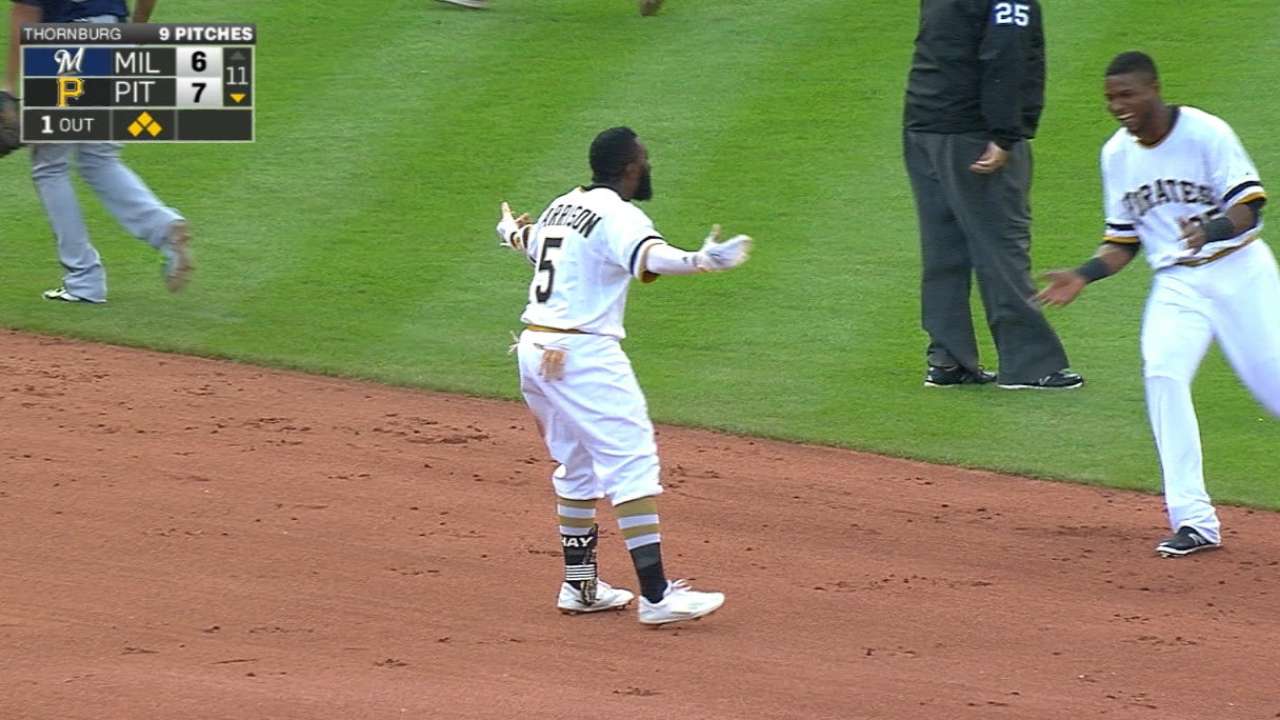 Before he heads down to Pirates Spring Training, utility man Josh Harrison is making a pit stop at another camp. For the past few offseasons, the All-Star and his older brother, Vince, have hosted the Harrison Brothers Baseball Camp in their hometown of Cincinnati over the Martin Luther King Jr. holiday weekend. Proceeds from the event will benefit Josh and Brittney Harrison's Heavenly Hands Foundation.
The 28-year-old veteran, who has spent his entire Major League career with Pittsburgh, teamed up with Vince, a former Minor Leaguer who's now a coach in the D-backs' system, to educate local ballplayers ages 7-18 on the fundamentals of the game.
"Kids have so many resources now," said Josh. "I try to get that across to them. I tell them to make sure that they're having fun. This game is hard enough as it is; you have to find a way to have fun."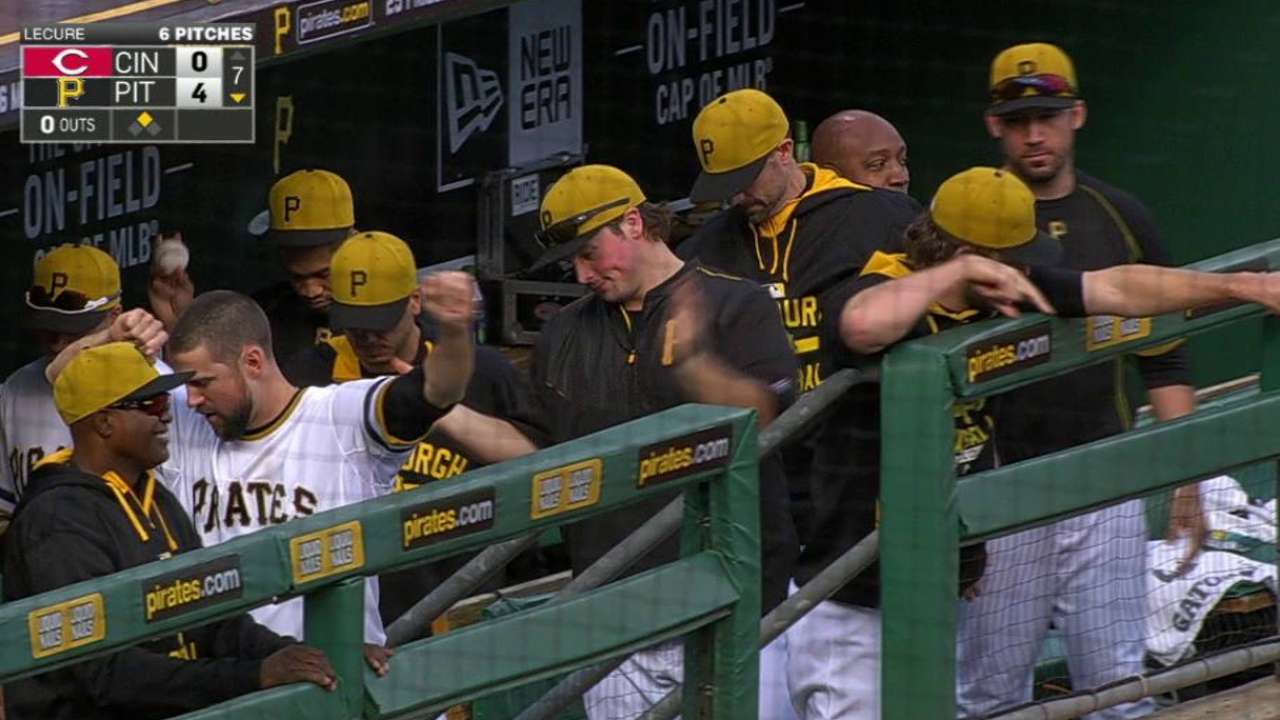 Harrison learned to play ball at a young age, following in Vince's footsteps with their mom as coach.
"I remember playing Tee Ball at age 3," said Josh. "I played with a few of my friends who are still my friends to this day."
Several of the players he has met along the way join the brothers as coaches at the camp. Among the dozen or so instructors are Indians outfielder Collin Cowgill, a handful of current and former Minor Leaguers, and University of Kentucky utility man JaVon Shelby, who is Josh and Vince's cousin.
"When my brother and I teach our camp," said Josh, "we tell kids, 'You can't necessarily control that you're going to hit .340. But you can control being alert, staying focused on the game, running balls out hard and being where you need to be in certain situations.'
"I talked to a couple of high school kids this offseason and let them know that whether they're freshmen, JV or varsity, they have a chance to make an impact. Not everyone can start every day or every year, but when you get an opportunity, you don't want to miss it. Never have an excuse as to why you're not ready when you get your opportunity."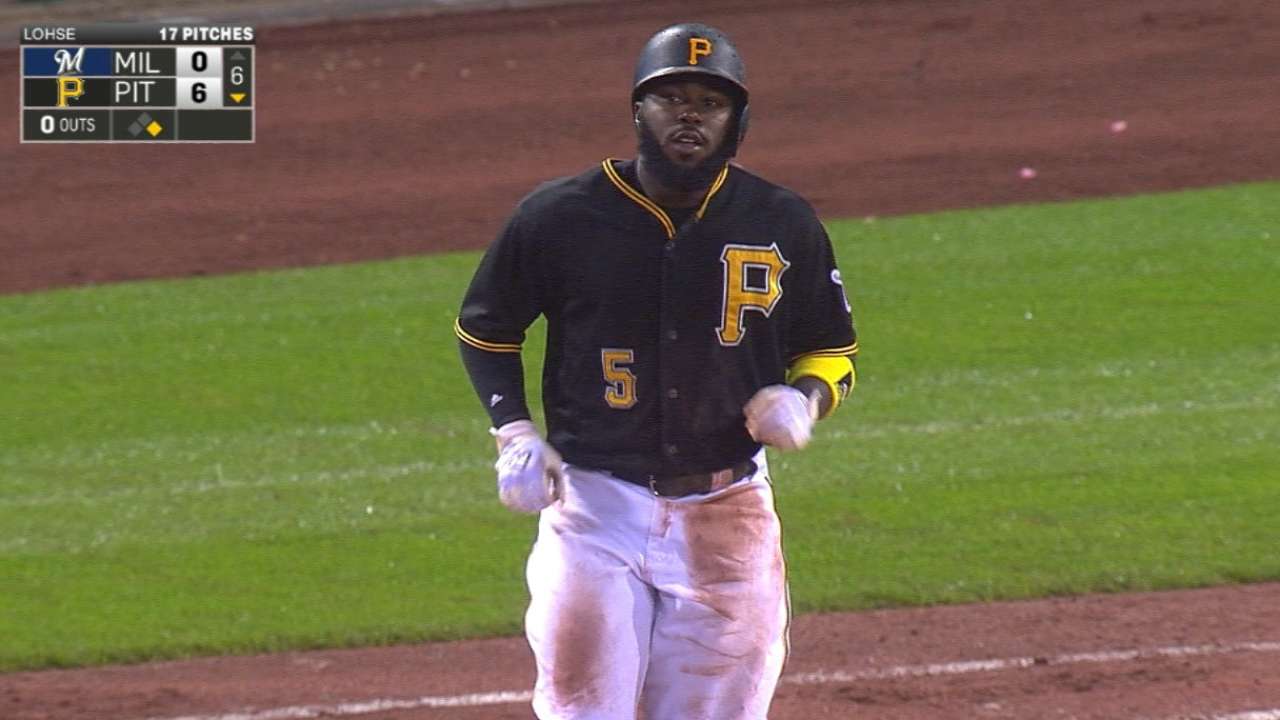 Josh got his shot at the big leagues in 2008, when the Cubs drafted him in the sixth round out of the University of Cincinnati. He spent the next three seasons honing his skills in the Minors before debuting with the Pirates in May 2011.
"I'm a visual [learner]," said Josh, who signed a four-year contract extension with Pittsburgh last April after making the National League All-Star team for the first time in 2014. "When I was growing up, if I saw something, it was easier for me to grasp."
Of his coaching style, Josh said, "I don't want to give kids hitting information if we're not in the cage or a setting where they can see actual results. We're able to give kids hands-on instruction as far as baserunning, fielding, hitting and throwing. But we make sure everything revolves around having fun, too."
After all, that's the way the game was meant to be.
Allison Duffy is associate editor for Major League Baseball. This story was not subject to the approval of Major League Baseball or its clubs.