Davis aims to make a (family) name for himself
New Reds prospect carries catchy name, improved arm into Cincinnati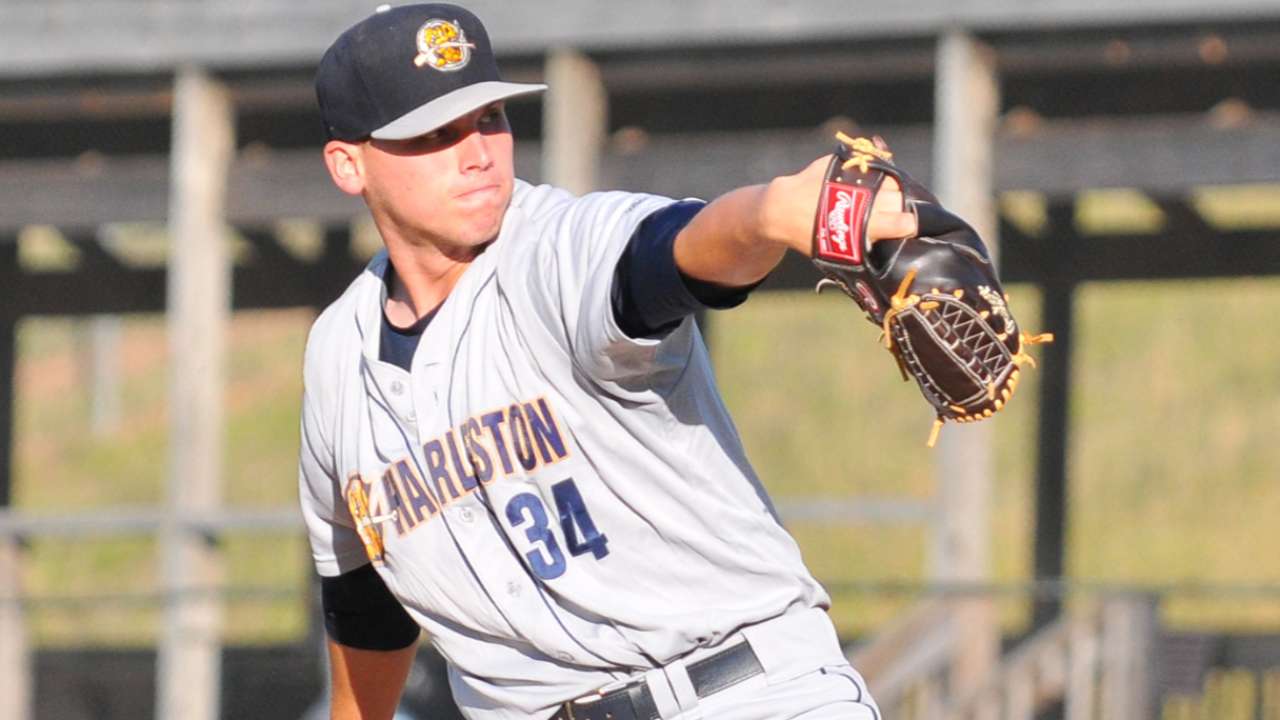 CINCINNATI -- New Reds pitching prospect Rookie Davis has heard the question so many times that he can anticipate and chuckle before it is even finished being asked.
Why is he called "Rookie"?
For starters, he's never answered to any other name. Davis, one of four Minor Leaguers acquired by the Reds from the Yankees in last month's trade for Aroldis Chapman, was given the nickname at birth. His father was a former college baseball player.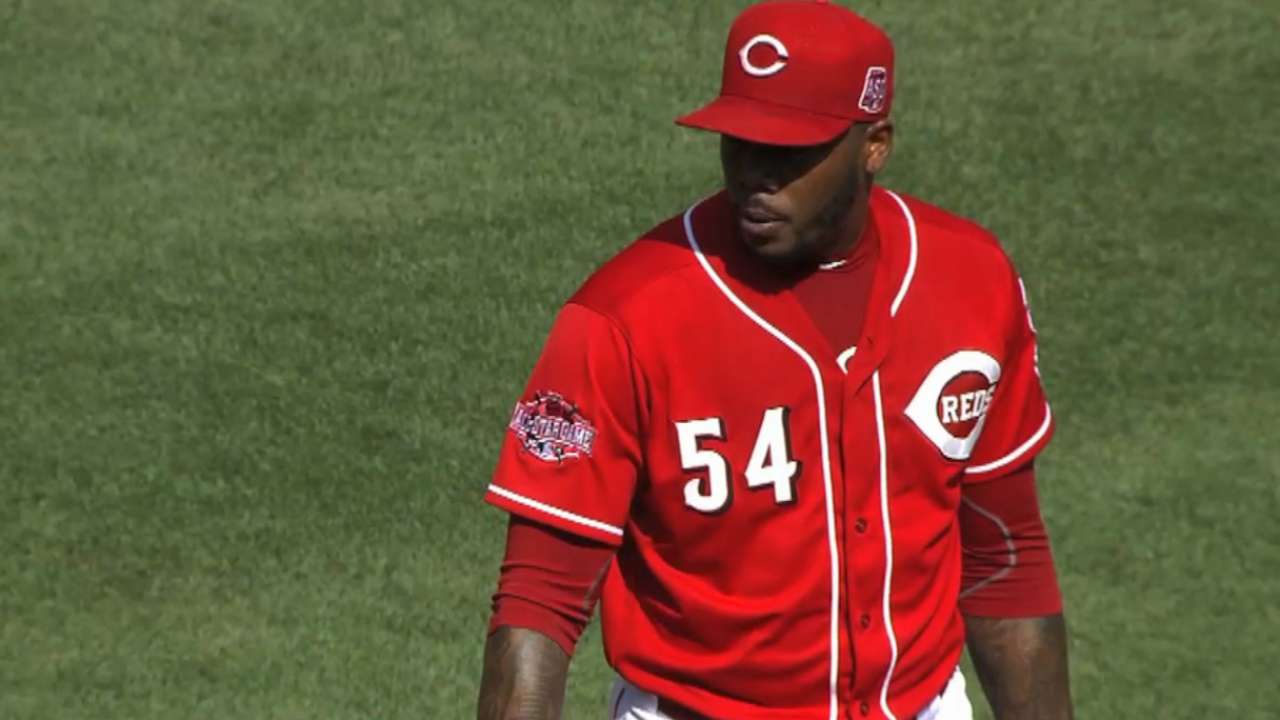 "It's fun talking about it. I get it a lot," Davis told MLB.com. "My parents learned that I would be a boy, and the only boy they would have. My mom likes to say she had no say, but I don't know how much truth there is to that. It's a family name -- William Theron Davis III -- and my Dad said you can just call him 'Rookie.' That name stuck ever since and for 22 years now."
How often is Davis asked about his unusual handle?
"I couldn't even think of a number," replied Davis, who has an older sister. "Since I got to pro ball, it's definitely gone up a lot. People love asking the question on social media. We'll see how it is in Cincinnati. Hopefully, we can have some fun with it."
If and when Davis pitches in Cincinnati, his name might initially draw added fan attention. But his performance will ultimately dictate how he is received with the Reds.
The 2015 season saw a big jump for Davis, who began in Advanced Class A ball and finished at Double-A with a combined 3.86 ERA in 25 games (24 starts). In 19 starts with Tampa, he was 6-6 with a 3.70 ERA. Over his 97 1/3 innings, he gave up 94 hits and 18 walks but struck out 105 batters while posting a 1.15 WHIP. Over six games following a promotion at Trenton, Davis had a 4.32 ERA with 33 1/3 innings, 38 hits, eight walks, 24 strikeouts and a 1.38 WHIP. Overall, he felt it was his best year professionally.
"Without a doubt," said Davis, who was a 14th-round Draft pick by the Yankees in 2011. "I feel like I pitched a little bit better than the numbers showed at Double-A. It was a learning process, for sure, being up there with some older guys.
"The mental aspect of the game really opened up for me last year. Being able to sit down and understand lineups, understand swings and read swings mid-game or mid at-bat, I understood the game a lot better."
MLB.com ranked Davis as the Reds' No. 8 prospect following the Chapman trade. A power right-hander that will turn 23 on April 29, he often works in the 92-94 mph range, especially early in outings. But he has the ability to reach 96 mph as he settles into a start and has reached 98 mph a few times. Some projections view Davis as a possible bullpen piece.
Following a higher walk rate in 2014, Davis concentrated on throwing more strikes with his fastball to better set up his curveball and changeup last year.
"In Spring Training, we really put the emphasis on pounding the zone with all three pitches down in the zone," Davis said. "Once I started doing that, I became more comfortable in the zone and more comfortable with my pitch package and became more aggressive with it. I was able to start working thirds and then corners. Everything comes off of fastball command for me, and my fastball last year, in my opinion, was by far the best it's been since I've been in pro ball."
The rebuilding Reds have accumulated a lot of young pitching either through the Draft or via trades in recent years. Davis, who was forecasted to reach the Majors by 2017, could have a more express route to the Reds than he might have had with the Yankees.
If he does reach the Majors, Davis could be a rookie -- in both name and status. And it wouldn't be impolite to say "Hey, Rookie."
"A lot of people on Twitter brought it to my attention, after my rookie year in the big leagues, do I have to change my name or go with something different?" Davis said.
Chalk that up as a good problem to have.
Mark Sheldon is a reporter for MLB.com. Read his blog, Mark My Word, follow him on Twitter @m_sheldon and Facebook and listen to his podcast. This story was not subject to the approval of Major League Baseball or its clubs.