Sano talks upcoming season in Q&A
At Rookie Career Development Program, slugger discusses breakout year, transitioning to OF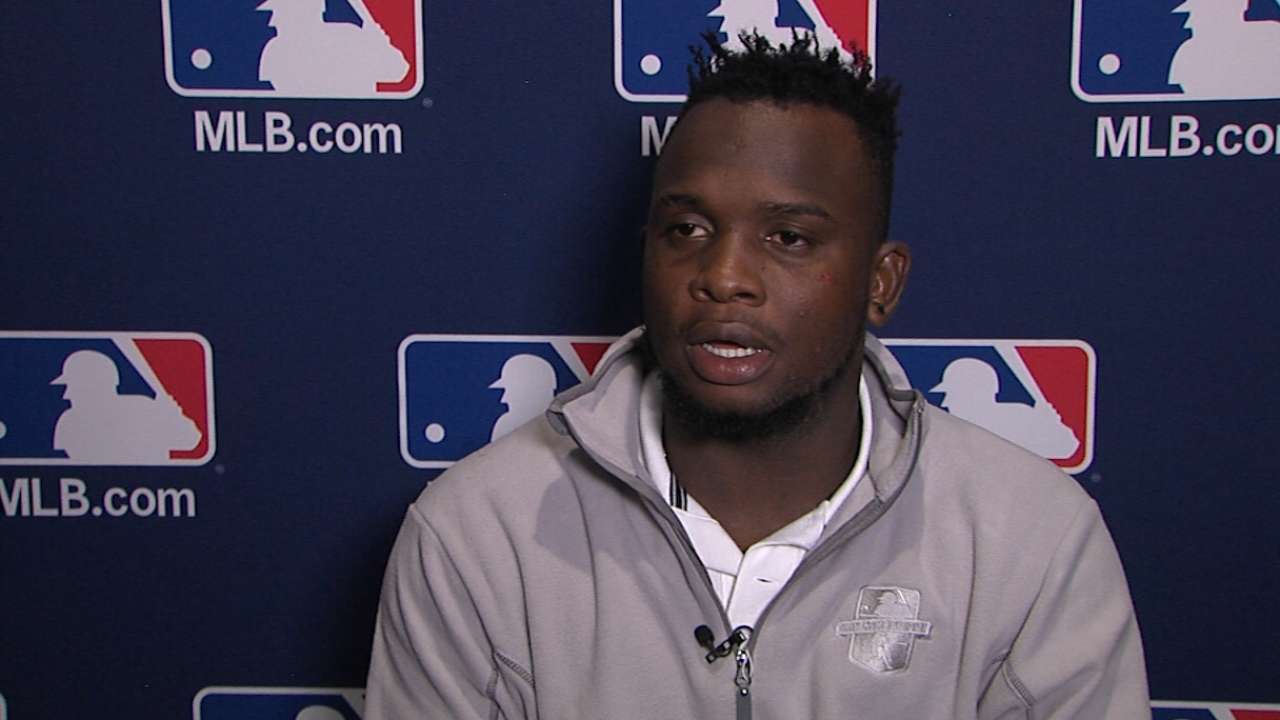 MINNEAPOLIS -- It's been an intriguing offseason for Miguel Sano, who has been working on transitioning to the outfield after the third baseman served primarily as a designated hitter as a rookie with the Twins last year.
Sano, who finished third in the balloting for American League Rookie of the Year, also announced via Twitter on Thursday that he will be switching agents and will be represented by Jay Z's Roc Nation. It's another interesting development for Sano, who was the club's best hitter after being called up on July 2 but is expected to be moving to a new position this season because of the Twins' crowded corner infield with Joe Mauer, Trevor Plouffe and Byung Ho Park on the roster.

I am so happy to join @RocNation! ¡Estoy muy feliz de ser parte de @RocNation! #Rocnationsports pic.twitter.com/fQxgvXFDee

— Miguel Angel Sano (@SanoMiguel) January 14, 2016
But Sano took time out of his busy offseason to stop by the MLB/MLBPA's Rookie Career Development Program last weekend, where he participated in a Q&A with MLB.com. Here's what Sano had to say about his breakout rookie year and what he expects this upcoming season:
MLB.com: You signed as a high-profile prospect, but there were some missteps, specifically the elbow operation. You finally debuted in the big leagues last year. How was that for you?
Sano: First and foremost, thank God for the opportunity to be there with the Minnesota Twins and the opportunity in 2015 to play in the big leagues. I feel very happy for the great opportunity I had and to be representing my family, my people, my country and all the Latinos in the world. I'm really happy, thank God.
MLB.com: This is a winter of change for you. You're going from third base to the outfield. Talk about how this winter has been for you.
Sano: It's not that hard, because in my career I always practiced in the outfield, third, short and all the positions. So my team told me I was going to the outfield, to play right, left. In the Dominican, I was practicing from 6 in the morning to 12 noon. It's incredible when you have so much desire to play baseball and to have the opportunity and the expectation of knowing that you can be a future leader for a big league team. I'm really happy to have the great opportunity to be with the Minnesota Twins.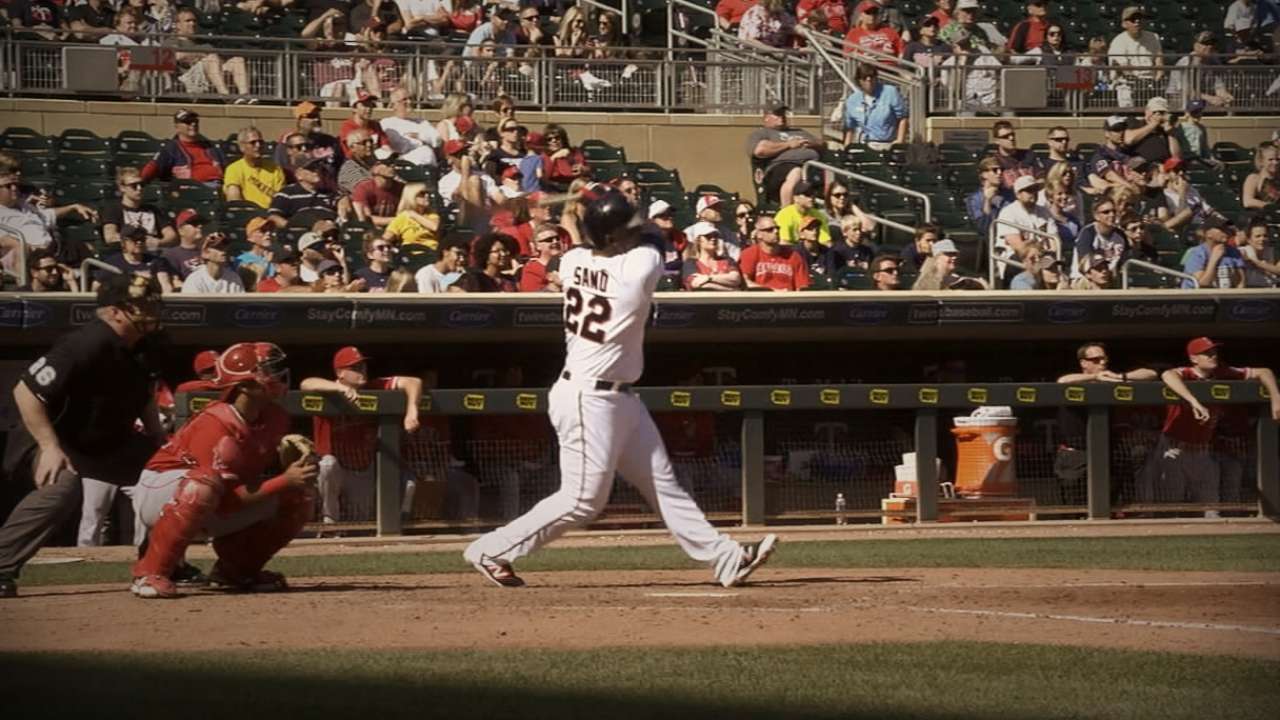 MLB.com: Minnesota wants you in the lineup every day, hence the position change. Do you feel good about the confidence they have in you as a hitter?
Sano: Yes, it makes me feel really good to have the great opportunity and to have my team supporting me, giving me confidence by saying I can be in the lineup every day. That's one of the things I've liked best about them, the confidence and trust they've had in me. They've always supported me, and thank God I have the opportunity to be with them.
MLB.com: Finally, for 2016, what adjustments do you foresee for yourself as a hitter?
Sano: I'm working really hard on hitting, 24 hours a day in the gym in the Dominican. All of that has helped me form a working team with my teammates and my trainers in the Dominican. Thank God, everything is going well and I hope this year, 2016, will be full of joy, happiness and success for my team.
Rhett Bollinger is a reporter for MLB.com. Read his blog, Bollinger Beat, follow him on Twitter @RhettBollinger and listen to his podcast. This story was not subject to the approval of Major League Baseball or its clubs.