MLB.com Columnist
Mike Bauman
Power taking backseat to pitching
Offseason signings show demand for top-tier starters over notable bats
This free-agent season has made run prevention the big-ticket item. Run creation is still waiting, in some prominent cases, for its turn at bat.
For example, check out this chronology of the 2015-16 offseason free-agent signings:
Nov. 30: SP Jordan Zimmermann, signed by the Tigers for $110 million over five years.
Dec. 4: SP David Price, signed by the Red Sox for $217 million over seven years.
Dec. 8: SP Zack Greinke, signed by the D-backs for $206 million over six years.
Dec. 9: SP Jeff Samardzija, signed by the Giants for $90 million over five years.
Dec. 15: OF Jason Heyward, signed by the Cubs for $184 million over eight years.
Dec. 16: SP Johnny Cueto, signed by the Giants for $130 million over six years.
Dec. 22: SP Mike Leake, signed by the Cardinals for $80 million over five years.
Jan. 6: OF Alex Gordon, signed by the Royals for $72 million over four years.
Jan. 12: SP Wei-Yin Chen, signed by the Marlins for $80 million over five years.
There are seven pitchers on that list from the top two tiers of free-agent starters. Not one of them was obtained at anything resembling bargain-basement rates. Price's contract set a record for total amount for a pitcher. Greinke's deal set a record for average annual value for a pitcher.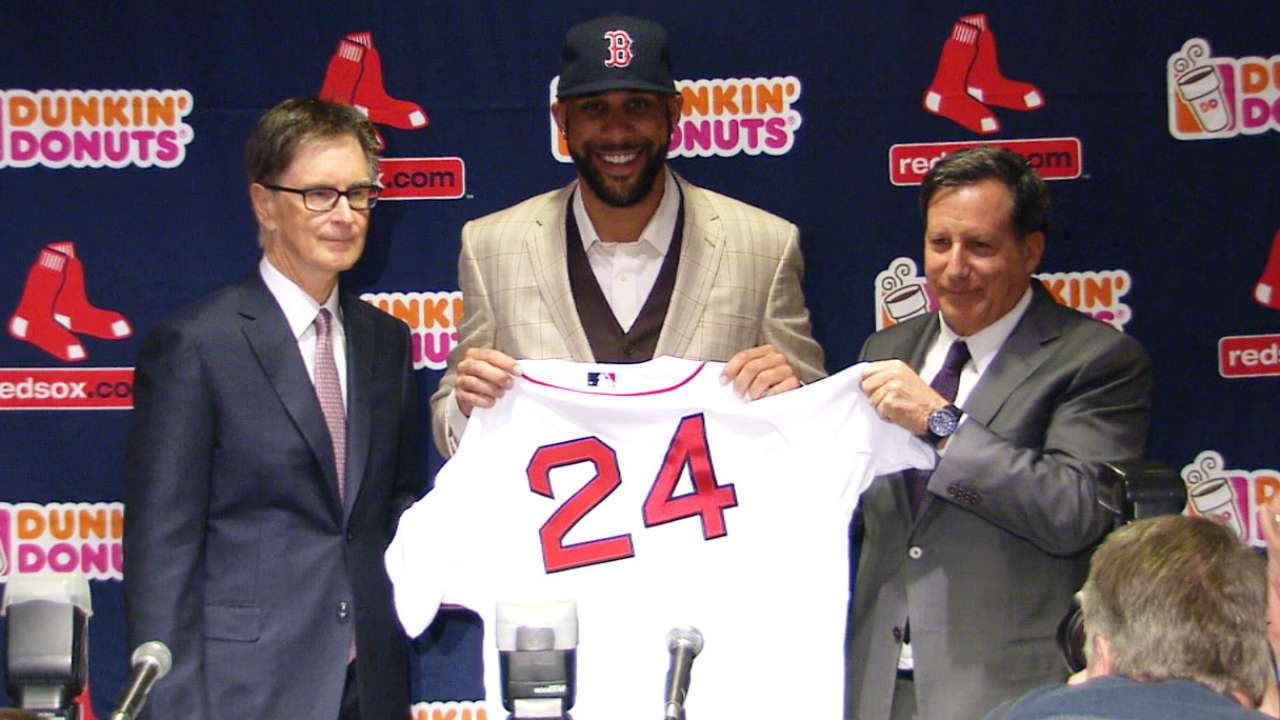 But beyond that, the two outfielders who were signed are known as much for their stellar defense as anything else. Both Heyward and Gordon are productive hitters. Heyward has a career slash line of .268/.353/.431. Gordon is strikingly similar at .269/.348/.435.
These are Gold Glove Award-winning defenders, useful players on every level, separated on the open market by age. Heyward is 26. Gordon will be 32 in February. But neither is a classic middle-of-the-order run producer.
Some of the most prominent players who more closely fit that profile are still unsigned. There is always chatter about how power is such a precious commodity in a game increasingly dominated by pitching. But it looks like the contending clubs that went the extra financial mile to sign the performers listed above, had their priorities set in the direction of run prevention.
There are at least three players with notable power who are still unsigned: Chris Davis, Yoenis Cespedes and Justin Upton. There may be drawbacks to their games, but they have established their ability to hit with power.
Davis is a three true outcomes player -- home run, walk, strikeout. At his best, the strikeouts can be forgiven, rationalized, outweighed. When Davis hit a Major League leading 53 home runs in 2013, his on-base percentage was .370. When he hit a Major League leading 47 home runs in 2015, his on-base percentage was .361.
It is not as though Davis has been stiffed on the market. His most recent employers, the Orioles, have reportedly had a seven-year, $154 million offer on the table for some time. A larger offer has not been forthcoming from elsewhere. The bidding for top-of-the-line pitchers was a bit more ferocious than this.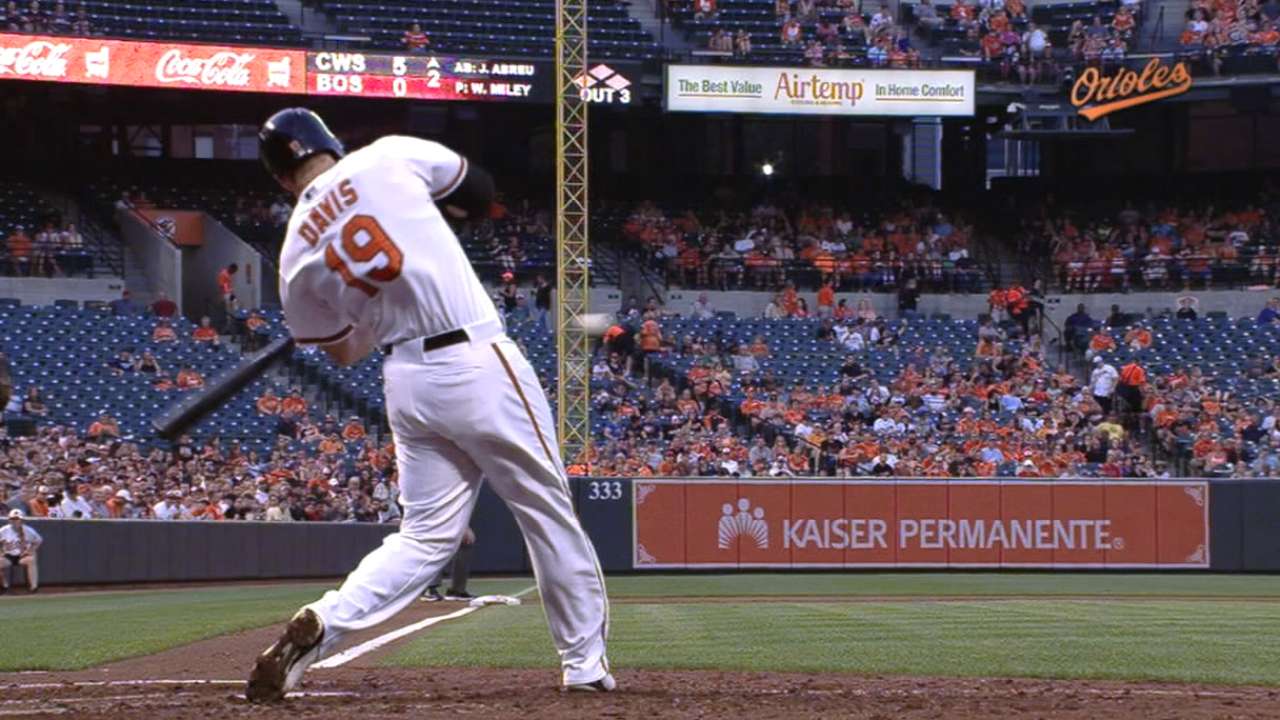 Cespedes is an indisputably talented player whose 2015 season left potential buyers with a wide range of impressions. After being traded from Detroit, he was initially invaluable for the Mets, carrying the offense over a six-week period.
But Cespedes faded down the stretch, and in the World Series against the Royals, he was not a factor -- except for displaying some defensive shortcomings in center.
Cespedes hasn't been beloved by management in all of his previous stops. And his .319 lifetime on-base percentage doesn't necessarily say "untold millions." But Cespedes has hit 35 homers in each of the past two seasons and he has impressive tools. At 30, this looks like his turn to get paid, eventually, if not immediately.
Upton has a career slash line of .271/.352/.473. He is only 28. He has well-above-average power. He is an above-average baserunner. Upton may not be the franchise player that he was once projected to be, but he could be a major contributor to a contending team. He would look especially good on the clubs that are in need of a productive left fielder.
In another year, if you looked at a player at the prime of his career with a three-time All-Star pedigree like Upton, you would think that he would be snapped up sometime before Christmas for something like nine figures.
But this year, with pitching and defense clearly prioritized, some very prominent sluggers have been forced to play the waiting game. More basic than the desire for vast riches, right now, they still need jobs.
Mike Bauman is a national columnist for MLB.com. This story was not subject to the approval of Major League Baseball or its clubs.