Players sound off on top broadcasters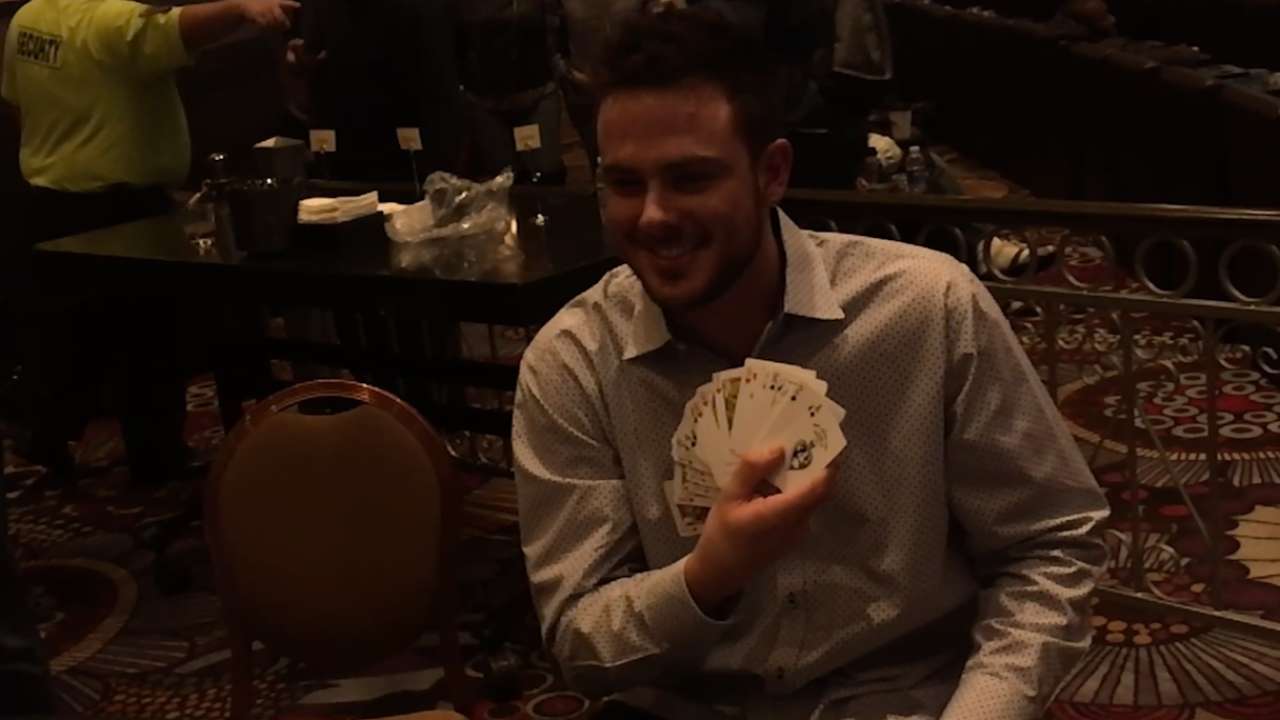 LAS VEGAS -- Chris Colabello had quite a few dreams when he embarked on the baseball career that has taken him all the way to the Toronto Blue Jays and last year's American League Championship Series.
One involved his favorite broadcaster, Joe Buck.
• Players overcome with Powerball fever
"I like Joe's style, and I think he does a good job in baseball and football," Colabello said Wednesday night at the Major League Baseball Players Association Players Trust poker tournament at the MGM Grand Hotel on the Vegas strip.
"I'd always dreamed about hitting a home run while [Joe] was doing one of my games, and he did it -- Game 5 vs. the Royals. So that was very cool."
• Bryant hosts Players Trust charity poker tournament
Angels pitcher Hector Santiago used to pitch for the Chicago White Sox, which enamored him to the unique stylings of that team's longtime play-by-play man, Ken "Hawk" Harrelson.
"The way he yells when guys hit homers or guys strike out, I love it," Santiago said. "I'll watch the videos over and over."
D-backs reliever Brad Ziegler went outside the baseball box to identify his favorite broadcast team: Al Michaels and Cris Collinsworth, who team up for NFL coverage.
"I think Collinsworth is the best analyst in football," Ziegler said. "I never get tired of listening to those guys."
• Players dish on favorite movies of offseason
But young Kris Bryant of the Cubs showed wisdom far beyond his years in identifying a certain Dodgers legend when asked to name his preferred announcer.
"I guess I've got to say Vin Scully, just because he's the man," Bryant said. "I think for all broadcasters, he's who they look up to."
Doug Miller is a reporter for MLB.com. Follow him on Twitter @DougMillerMLB. This story was not subject to the approval of Major League Baseball or its clubs.