Billy Joel set to perform at Fenway in August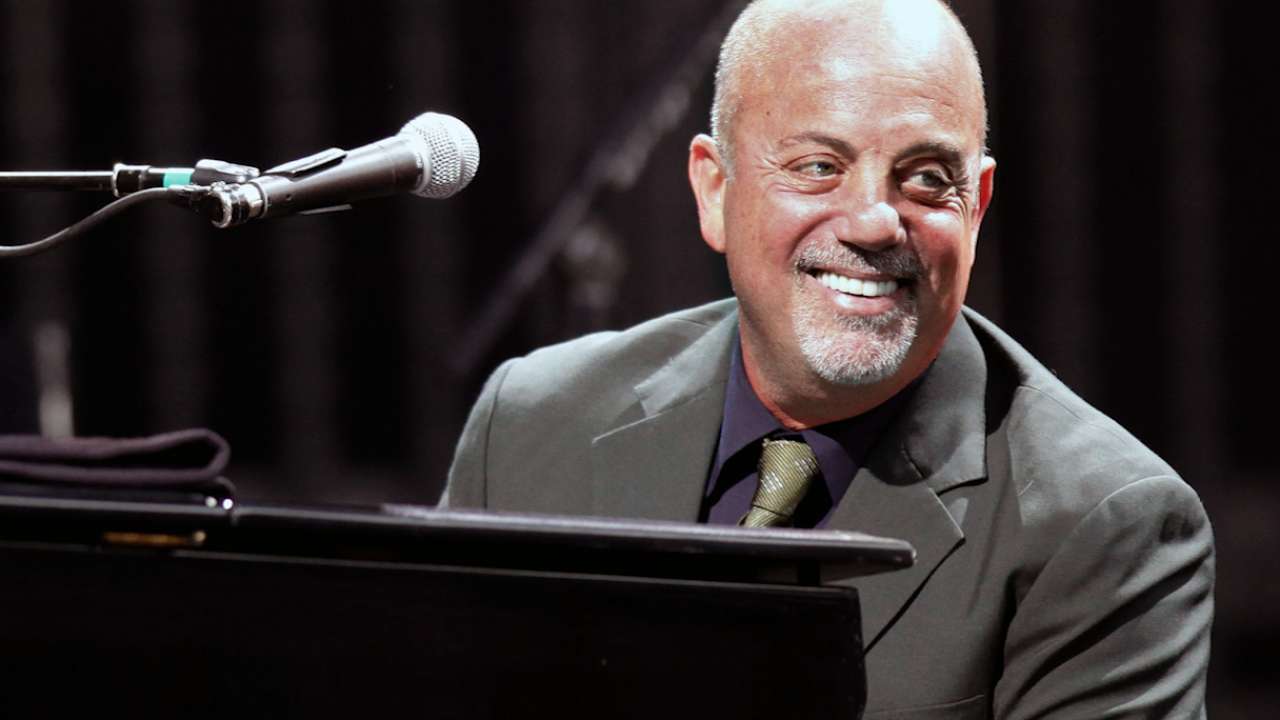 Billy Joel will be on an extended tour of baseball stadiums throughout the Major Leagues this spring and summer, and one of his stops will be historic Fenway Park, where the legendary singer will perform for the third year in a row.
Joel will return to Fenway on Thursday, Aug. 18. The Red Sox and Live Nation made the announcement on Thursday, one day after Joel announced a show at Petco Park in San Diego on May 15 and minutes after Joel revealed two more concert dates: Aug. 26 at Wrigley Field in Chicago, and July 1 at PNC Park in Pittsburgh.
For the Aug. 18 show in Boston, American Express® Card Members can purchase tickets before the general public beginning Monday at 10 a.m. ET through Thursday, Jan. 21, at 10 p.m. Tickets will be available for purchase by the general public beginning 10 a.m. on Friday, Jan. 22, via RedSox.com/BillyJoel.
"We want to thank Billy Joel for being the first artist to make history at Fenway, because he is the first artist in the 104-year history to ever play three consecutive years in a row," said Red Sox president Sam Kennedy. "It is our mutual intention to have him play here every summer for as long as he wants to call Fenway Park his summertime home away from home."
Kennedy also shared several stories about his passion for Joel's music, as his mother and father were huge fans. He saw his first concert with his father on the Storm Front tour in the nosebleeds of the Worcester Centrum in 1989, danced to Joel's "You're My Home" on his wedding day in 1998 and ran into Joel on an elevator at the Park Hyatt Hotel in Tokyo in 2007 while on a planning trip for the Red Sox's games against the A's in '08.
"I said, 'Hey, Billy, I work for the Red Sox, you gotta come play Fenway Park,'" Kennedy recalled. "And he said, 'You know, I hate the Red Sox, but that would be really cool.'"
The upcoming show will continue Joel's long-standing penchant for playing at sports venues. It began in earnest in June 1990, when, on his Storm Front tour, he played Yankee Stadium in his birthplace, the Bronx. Joel also famously had the "last play" at Shea Stadium in 2008, playing two sold-out concerts in July to commemorate the Mets' final season in that ballpark.
The concerts were featured in "The Last Play at Shea," a 2010 documentary, and included guest appearances by Tony Bennett, Don Henley, John Mayer, John Mellencamp, Steven Tyler, Roger Daltrey, Garth Brooks and Paul McCartney.
In 2014, Joel played to capacity crowds at Nationals Park in Washington, D.C, Citizens Bank Park in Philadelphia, Wrigley Field and Fenway Park. Last summer, he again visited Fenway Park, Citizens Bank Park and Wrigley Field, and added a show at AT&T Park in San Francisco.
Joel also sang the national anthem at Citi Field prior to Game 3 of the 2015 World Series between the Mets and Kansas City Royals.
"I still get psyched when I'm going to a professional ballgame, whether I'm singing or not," Joel said after the performance. "I'm honored they ask me to do these things, the national anthem, playing at [New York City's Madison Square] Garden all the time. I've had an incredible life. I'm not ready to leave, yet, though."
Joel's first Mets anthem performance occurred in 1986, when he had just released his album "The Bridge." In 2000, his performance at Yankee Stadium prior to Game 1 of the Subway Series between the Yankees and Mets concluded with a bald eagle flying in from center field.
In December 2013, Joel became Madison Square Garden's first music franchise, joining the ranks of the storied venue's other original franchises, the New York Knicks, Rangers and Liberty. Since January 2014, Joel has played one show per month at the Garden as part of the Time Warner Cable Concert Series. This unprecedented and wildly successful residency has led to 30 sold-out shows through June of this year.
Alyson Footer is a national correspondent for MLB.com. Follow her on Twitter @alysonfooter. This story was not subject to the approval of Major League Baseball or its clubs.