Bridwell healthy as Spring Training nears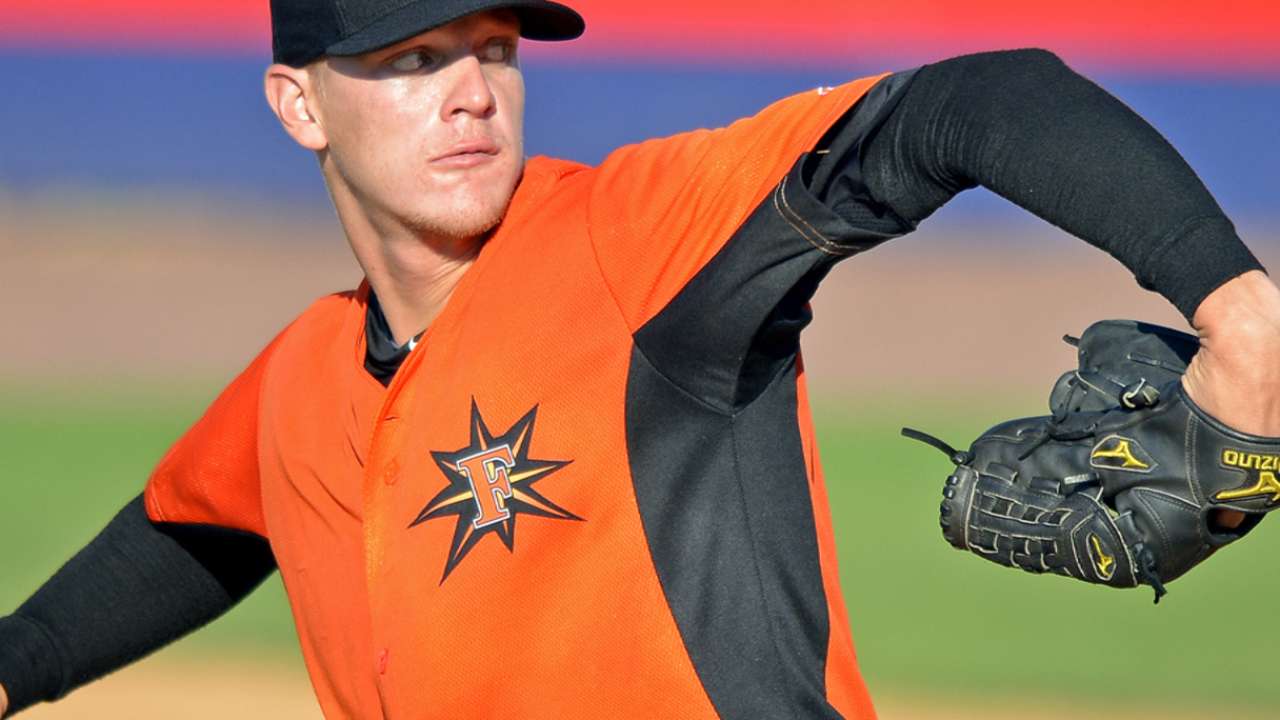 SARASOTA, Fla. -- Right-hander Parker Bridwell's season with Double-A Bowie came to an early end last year, as he was shut down after July 26 with tightness in his elbow. He received a platelet-rich plasma injection from Dr. James Andrews, went through a brief rehabilitation program and stopped throwing until late last month.
Bridwell -- the Orioles' 20th-ranked prospect, according to MLBPipeline.com -- has been playing catch since then and ha reported no soreness or lingering effects of last year's injury.
"I'm pumped. I'm ready to start getting in the routine and stuff like that," Bridwell said. "I feel like it's been a year since I pitched, and I only missed a month. I'm excited. I feel good."
Bridwell, 24, said he was shocked to hear that he was added to the O's 40-man roster in November. Not that he was paying attention or anything; in fact, Bridwell said Monday, he didn't even know when the deadline was. Needless to say, the phone call he received that day from director of Minor League operations Kent Qualls was a welcome one.
"I was more surprised than I've probably ever been in my whole life," Bridwell said. "I got the chills. I'm getting them again right now. I was excited."
Adam Berry is a reporter for MLB.com. Follow him on Twitter at @adamdberry. This story was not subject to the approval of Major League Baseball or its clubs.