Looking at possible LF trade options for Angels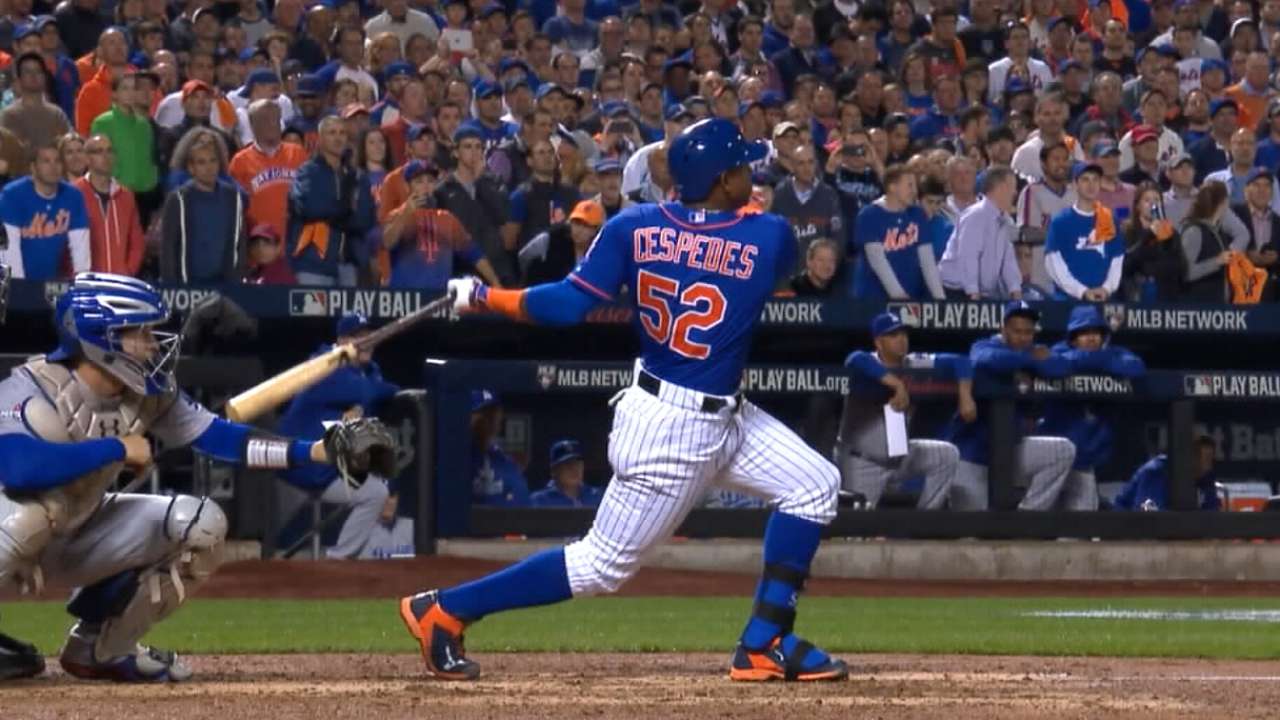 ANAHEIM -- A deep, talent-rich outfield market has basically passed the Angels by, their need in left field seemingly outweighed by their desire to stay below the dreaded luxury-tax threshold. Jason Heyward (Cubs), Alex Gordon (Royals) and Gerardo Parra (Rockies) have signed elsewhere, and barring a last-minute change in philosophy, Yoenis Cespedes, Justin Upton and Chris Davis will do the same.
At roughly $5 million below that $189 million mark, the Angels can't afford much of anything in free agency -- but the trade market could benefit them.
They can't take on much money -- at least not under current budgetary plans -- and they can't offer much in the way of prospects after dealing their two best, Sean Newcomb and Chris Ellis, to the Braves for shortstop Andrelton Simmons. But they have something teams always covet: Major League starting pitching.
Hector Santiago (controllable for two years and making $5 million in 2016), Matt Shoemaker (controllable for five years and still in his pre-arbitration stage), Nick Tropeano (controllable for six years) and C.J. Wilson (owed $20 million in his final year before free agency) could all be dealt without putting too much of a dent in the overall talent level of the rotation. And several teams could be a fit.
Below is a look at some potential matches:
Charlie Blackmon and Corey Dickerson: One of the Rockies' foremost motivations for signing Parra to a three-year, $27.5 million contract on Tuesday was that it would then allow them to use their outfielders for starting-pitching help. The Angels have previously kicked the tires on Carlos Gonzalez, but he's owed $37 million over the next two years and has drastic home-road splits.
Blackmon, a left-handed-hitting center fielder with experience in both corners, and Dickerson, a left-handed-hitting left fielder with power, are more the Angels' speed.
Blackmon has batted .287/.341/.445 as an everyday player the last two years, adding 36 homers and 71 steals in 311 games, and is entering his first of three arbitration years. Dickerson, controllable for four more years, was limited to 65 games due to plantar fasciitis and rib fractures last year. But he's hit .299/.345/.534 with 39 homers and 124 RBIs in 265 career Major League games.
Jay Bruce: His name has been mentioned ever since this past July, when the Angels' left-field need was just as pronounced. And the rebuilding Reds are still interested in dealing him. Bruce, 28, is another left-handed hitter with power who could fit nicely behind Mike Trout and Albert Pujols. In eight years with Cincinnati, he's batted .248/.319/.462 while averaging 26 homers, 80 RBIs and 140 games per season.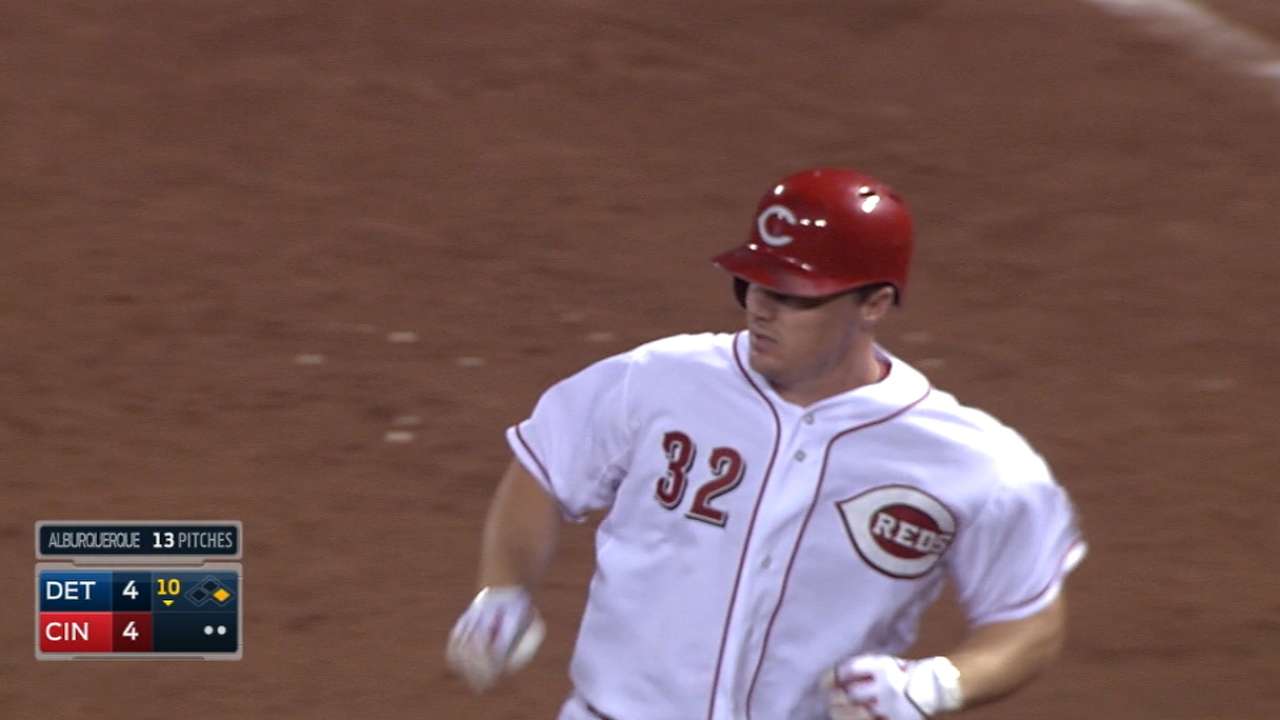 A career right fielder, Bruce would likely move to left field with the Angels and would be owed $12.5 million in 2016, with a $13 million club option for 2017. Not bad. But he's been on base only 29 percent of the time the last two years, despite playing half his games in a hitter-friendly environment. The Reds would prefer some Minor League position players, and the Angels don't have many of those.
Brett Gardner: The Yankees are said to be seeking a starting pitcher, and Angels general manager Billy Eppler spent more than 10 years working under longtime Yankees GM Brian Cashman. It almost makes too much sense. Gardner is owed $39 million over the next three years, as part of a deal that would take him through his age-34 season, and could be a fit atop the batting order -- a circumstance that would move fellow left-handed hitter Kole Calhoun to the middle of the lineup. Gardner still provides solid defense and has batted .262/.338/.412 over the last three years, averaging 14 homers, 22 steals and 148 games.
Andre Ethier and Carl Crawford: The Dodgers and Angels have long been considered a natural fit in a starter-for-outfielder swap. But the Dodgers have recently signed three starting pitchers -- Scott Kazmir, Kenta Maeda and Cuban free agent Yaisel Sierra -- and now seek bullpen help. Crawford (owed $41.75 million over the next two years) and Ethier (owed $35.5 million, with a $2.5 million buyout of his $17.5 million club option for 2018) are somewhat expendable. But they're also too expensive.
Khris Davis and Domingo Santana: With Davis, Santana and Ryan Braun, the Brewers have three outfielders for two spots. Santana and Davis both hit right-handed, but Davis is controllable for four years and Santana is in the books for all six. Santana has already received some trade interest. He's a 23-year-old with some power, one who has slugged .485 in the Minor Leagues. Davis has hit .250/.315/.494 with 60 homers in 321 games in three years in the big leagues. The Brewers, in full-blown rebuild mode, seek any prospects they can get.
Jorge Soler: The Cubs spent $184 million on a right fielder this winter, and though Heyward can adequately handle center, the Cubs could also trade their in-house right fielder, Soler, for the right package. Soler is 23 and oozing with talent, which he finally put on display while posting a 1.705 OPS in a seven-game postseason run last October. But if the Cubs do trade Soler -- president of baseball operations Theo Epstein has publicly expressed his desire to keep him -- it'll take a significant haul. One the Angels probably can't offer.
Angel Pagan and Gregor Blanco: The Giants' three-year, $31 million deal with speedy center fielder Denard Span could make the switch-hitting Pagan and the left-handed-hitting Blanco expendable. The Giants can easily hold onto both, for coverage in left field and versatility off the bench. They also don't need help for their loaded rotation. But Pagan and Blanco are pending free agents, so you never know. Pagan, a .280/.330/.406 hitter in his 10-year career, will make $10 million in 2016. Blanco, a .264/.343/.367 hitter the last four years, is owed $3.9 million.
Alden Gonzalez is a reporter for MLB.com. Read his blog, Gonzo and "The Show", follow him on Twitter @Alden_Gonzalez and listen to his podcast. This story was not subject to the approval of Major League Baseball or its clubs.