Inbox: What's Cubs' goal for Schwarber?
Beat reporter Muskat answers fans' questions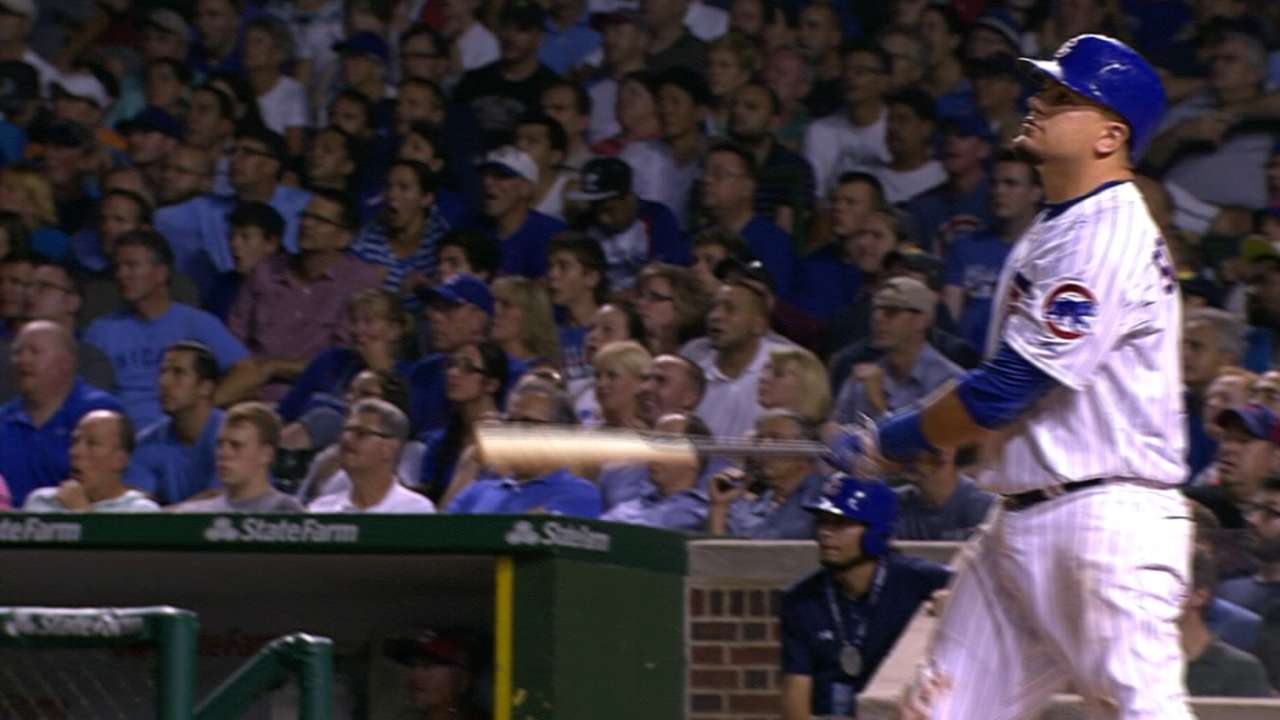 Do you have a question about the Cubs? Send it to CubsInbox@gmail.com, and please include your full name and hometown. The next Inbox will be posted after the Cubs Convention.
What do you think is the long-term goal for Kyle Schwarber? Miguel Montero has the plate covered for some time, and, judging by 2015, outfield may not be a permanent home for Kyle. But power hitting should sustain him for years to come. Will the Cubs keep him for the bat solely? Or would they let him go to a team needing a catcher or first baseman?
-- Josh T., Bremen, Ind.
Schwarber, 22, will work on both catching and the outfield this spring. The most important thing is to keep his bat in the Cubs' lineup. Montero, 32, will be a free agent after 2017, and it could be that their roles reverse at some point and Montero is the backup to Schwarber. Also, keep an eye on prospect Willson Contreras, 23, who was the Cubs' Minor League Player of the Year. He's solid at catcher and batted .333 last season with Double-A Tennessee.
Neil Ramirez was a lights-out setup man in 2014 before the injuries last season. He's still listed on the 40-man roster but seems to be getting no love. With all the new bullpen arms the Cubs signed, where does Ramirez fit?
-- Dustin J., Monticello, Utah
Having a healthy Ramirez, 26, will almost be like adding a new pitcher -- and the Cubs didn't need to acquire him via free agency or trade. The right-hander did battle injuries last season, and if he can return to 2014 form, he could be a key part of the 'pen as a setup pitcher. The Cubs will sort through their options this spring.
• Submit a question to the Cubs Inbox
I'm going to Spring Training this year and get to experience the new Sloan Park in Mesa. I know in years past, you could go in the morning to see the players practice. Is there a way to see any of them practice at Sloan Park in the mornings or any of the practice facilities?
-- Kyle P., West Des Moines, Iowa
You can watch the early workouts at the Cubs' complex, which is a short walk from Sloan Park. There are seven practice fields at the complex in Mesa, Ariz., plenty of parking, bleachers and restrooms. In the past, players started with a morning stretch around 9:30 a.m. Arizona time. Bring sunscreen.
Everyone seems to assume that Jason Heyward will be the new leadoff man. However, with Addison Russell's ability to seemingly get such great leads at first, is there any chance the Cubs will work with him in Spring Training on stealing bases and possibly move him to the leadoff spot?
-- Vincent H., Bloomington, Ill.
Manager Joe Maddon often said having Russell bat ninth gave the Cubs an extra leadoff man. Having Russell bat first may be something the Cubs experiment with in Spring Training, but Heyward and Ben Zobrist most likely will get the most at-bats at the top of the order.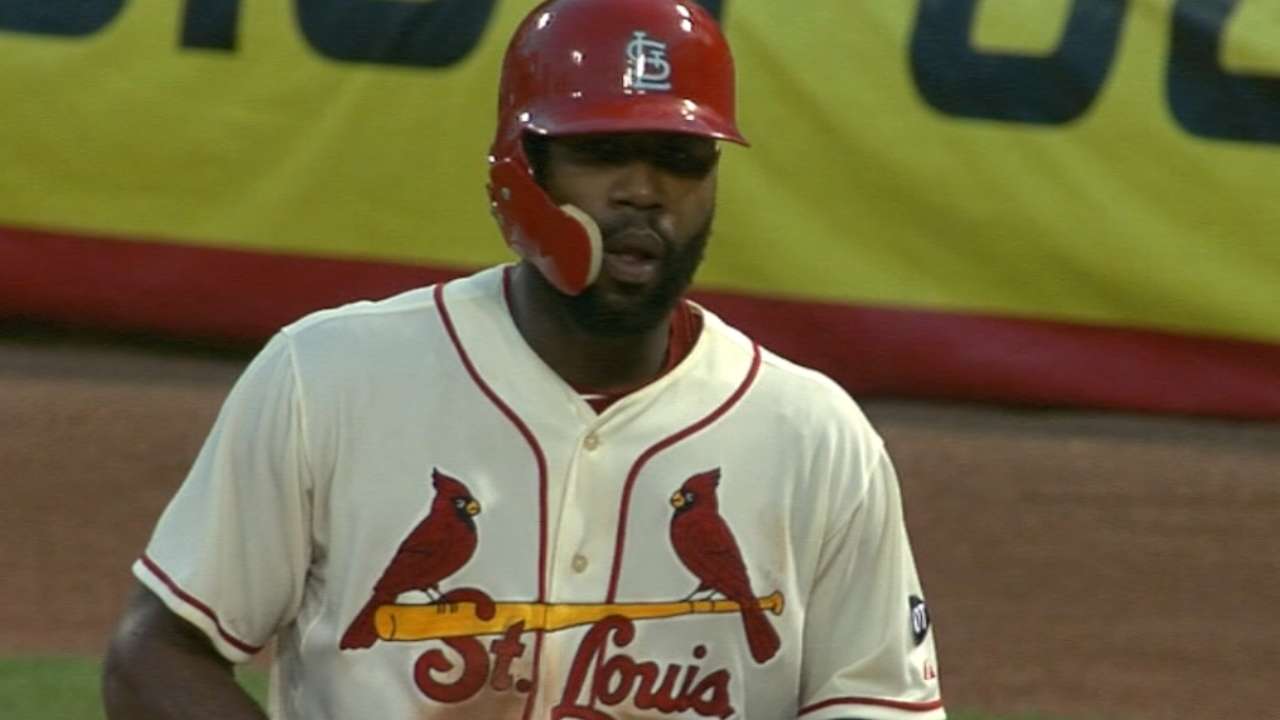 Is there any chance Dexter Fowler pulls an Alex Gordon-like move and re-signs with the Cubs? What's the price tag he's looking for? My guess is that it's too high, but I haven't seen his name in any rumor articles or anything.
-- Russ M., St. Louis
A lot of the Cubs' players would like Fowler to return, and the Cubs did show their interest by making a qualifying offer of $15.8 million. A free agent for the first time, Fowler, 29, now is waiting for teams to sort through the other options -- Yoenis Cespedes and Justin Upton are still available.
MLBTradeRumors.com speculated that Fowler is looking for a four-year deal in the $56 million to $64 million range.
Whichever team does sign Fowler would have to give the Cubs Draft pick compensation, which may be part of the reason for the delay. Russ also asked about whether the Cubs were interested in Charlie Blackmon, who has been reportedly offered in trade by the Rockies. Blackmon can play all three outfield spots, which would be a plus for Maddon, who likes versatile players. But can he do well away from Coors Field? Blackmon thrived in Denver, batting .334 there in his career, and he hit .241 on the road.
Carrie Muskat is a reporter for MLB.com. She writes a blog, Muskat Ramblings. You can follow her on Twitter @CarrieMuskat and listen to her podcast. This story was not subject to the approval of Major League Baseball or its clubs.