Beane: A's want to hang on to Gray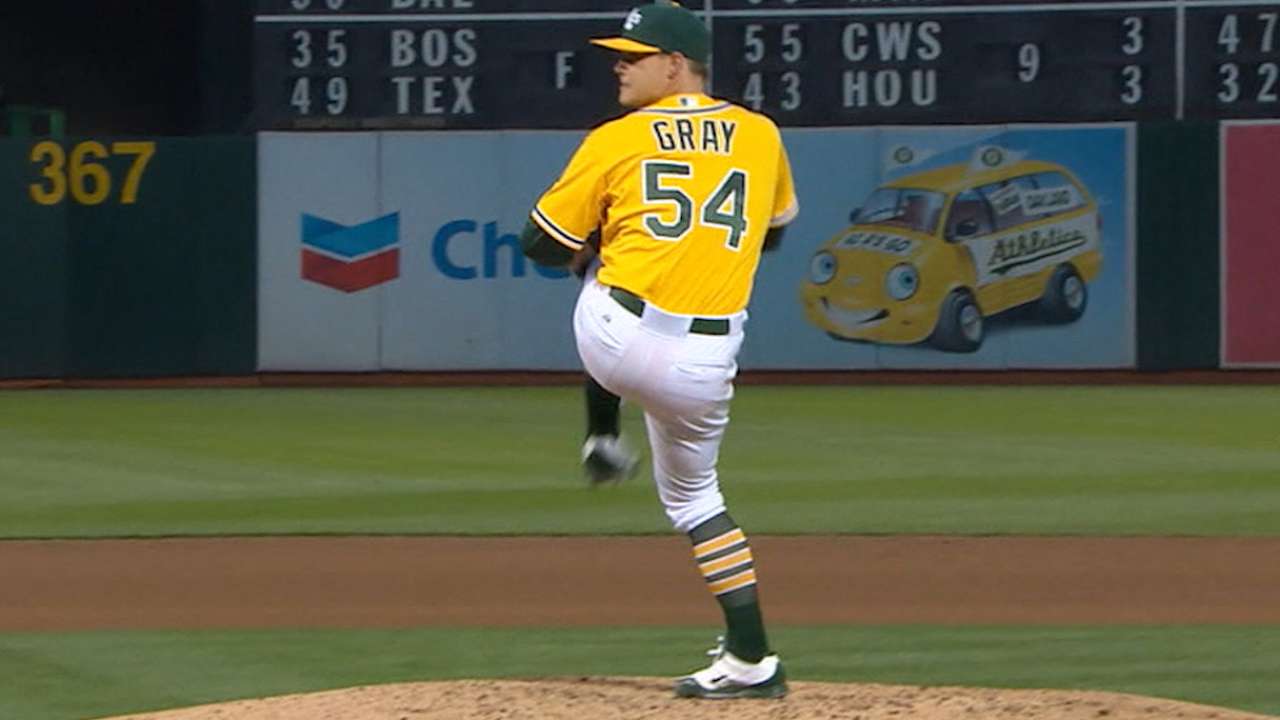 A's general manager Billy Beane said he has no intentions of trading Sonny Gray, despite heavy interest in the starting pitcher from "some pretty aggressive suitors."
"We've been adamant with teams that we want to hang on to Gray," Beane said Saturday on MLB Network Radio on SiriusXM.
While the A's aren't open to dealing Gray, Beane said he is looking at other avenues to improve the club either by trade or free agency, without getting into specifics.
Beane also gave a ringing endorsement of longtime front-office executive Paul DePodesta, who was hired Tuesday to become the chief strategy officer for the NFL's Cleveland Browns.
DePodesta, who spent the past half decade in the Mets' front office, served as the assistant general manager under Beane in Oakland from 1999-2003, and was one of the stars of Michael Lewis' bestselling book, "Moneyball," about the early '00s Athletics.
"Paul has always had a curious mind to begin with, probably one that shouldn't just be limited to baseball," Beane said. "I think it's great. I'm excited for Paul. I'm excited for the Browns because I know what an asset Paul is. I think it will be a great hire. It should be fun to watch."
Austin Laymance is a reporter for MLB.com. This story was not subject to the approval of Major League Baseball or its clubs.