Extensions for Bautista, Encarnacion?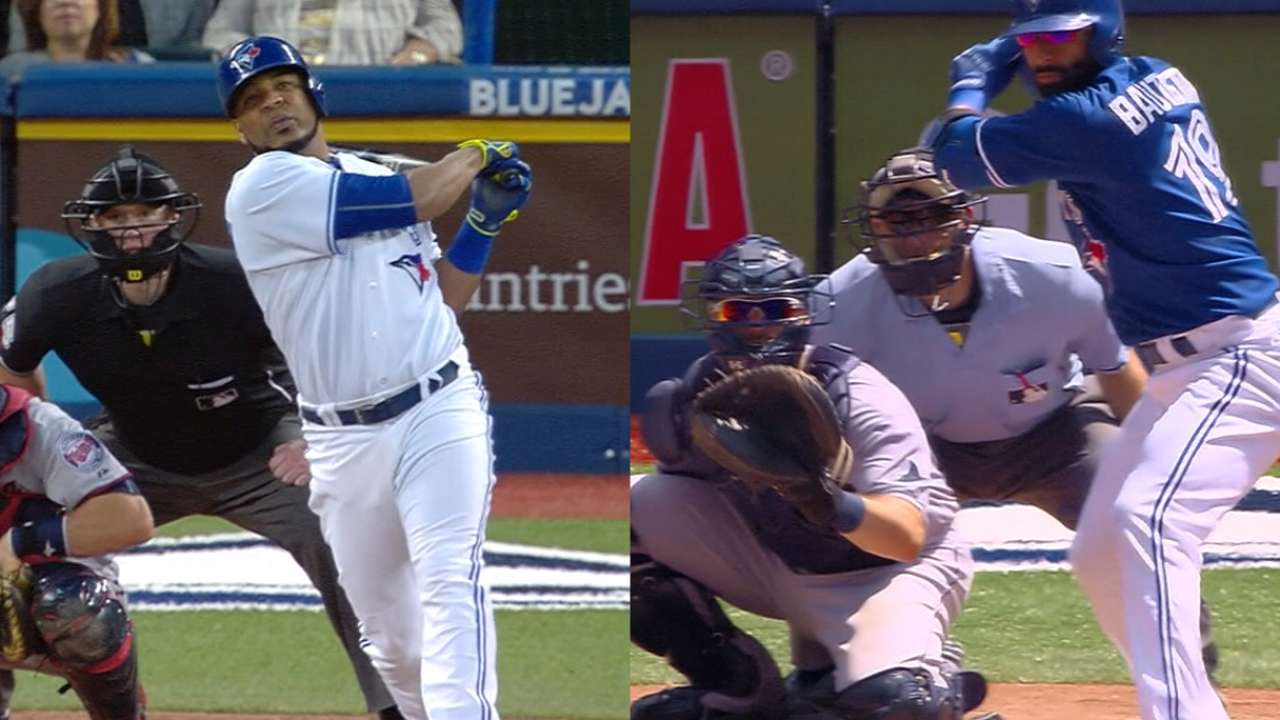 Heading into the 2016 season, one question looming over the Blue Jays relates to the expiring deals for stars Edwin Encarnacion and Jose Bautista and the future of the pair in Toronto.
Toronto general manager Ross Atkins addressed the issue on MLB Network Radio on Sunday, noting that the Blue Jays' front office has been in contact with both players. Although no offers have been made, Atkins said the club has made it clear it'd like both of them back.
"Would we like to have them here long term? Absolutely," Atkins said. "The challenge with that is, can we see eye to eye on what that value is going to be?"
Encarnacion is slated to earn $10 million in 2016, the final year of the seven-year deal he signed with Toronto as a free agent in 2010. The 33-year-old slugger batted .277/.372/.557 with 39 home runs and 111 RBIs last season.
Bautista, meanwhile, will make $14 million next season. He's been with Toronto for seven-plus seasons since being acquired from the Pirates in a midseason trade in 2008. Bautista hit .250 with 40 homers and 114 RBIs in 2015, earning his sixth consecutive All-Star appearance.
"It's the kind of thing where it's a huge decision either way," Atkins said. "It's going to take a lot of work on our end, and I think what we've been focused on to date is, how do we make this team better without sacrificing our future? We'll continue to do that as we factor in the decision to extend [Encarnacion and Bautista]. We'll hopefully come to terms with something that makes them happy."
Chad Thornburg is a reporter for MLB.com. This story was not subject to the approval of Major League Baseball or its clubs.