MLB.com Columnist
Mike Bauman
Hall of Fame ballots need to be made public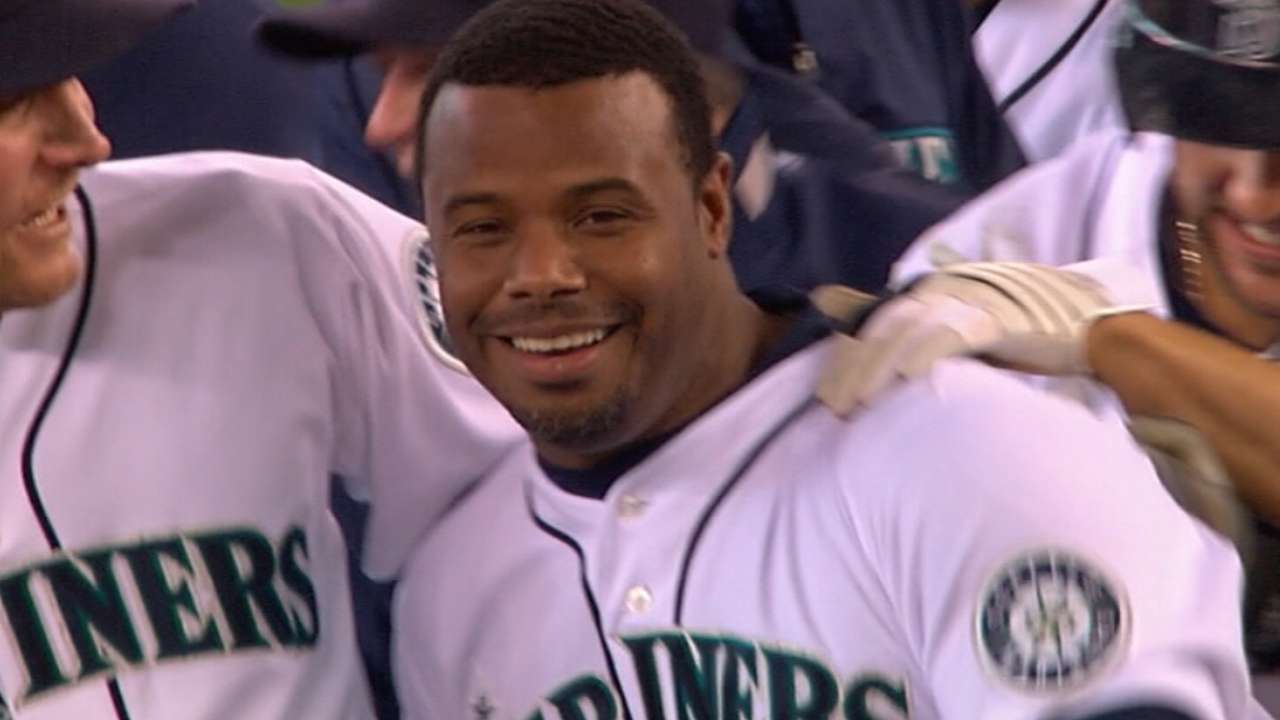 I voted for Ken Griffey Jr. Just wanted that clear, right off the top.
But that was already a matter of public record, because MLB.com published the votes of its 16 writers who participated in the Hall of Fame election as eligible members of the Baseball Writers' Association of America.
If you want a unanimous Hall of Fame election, the road toward that goal is clear: Make all the votes pubic.
It would be a more difficult task to be one of the three voters who did not vote for Griffey if those voters had to face the scrutiny of the public. There may be valid reasons for keeping the votes secret, but they are outweighed by the stake the baseball public has in this election.
The Hall of Fame is the summit of individual achievement in baseball. In return for the rare privilege of voting in this election, making each vote public seems like a small price to pay.
I know, I know. There is an 80-year history of never having a unanimous election to the Hall. When you consider the names involved, this is stunning. Is it pure madness? Or is it just democracy? Or is it some of both?
Here's a sampling of the immortals who could have been -- make that should have been -- elected unanimously, but very pointedly were not. My apologies in advance to all the great players who are not listed, but this is simply a sampling of a voting phenomenon.
1936: Ty Cobb (98.2 percent), Honus Wagner (95.1), Babe Ruth (95.1), Christy Mathewson (90.7) and Walter Johnson (83.6)
I'd really like to see how many of those voters who didn't support these game-changers went for Alf Landon instead of Franklin Delano Roosevelt in the 1936 presidential election.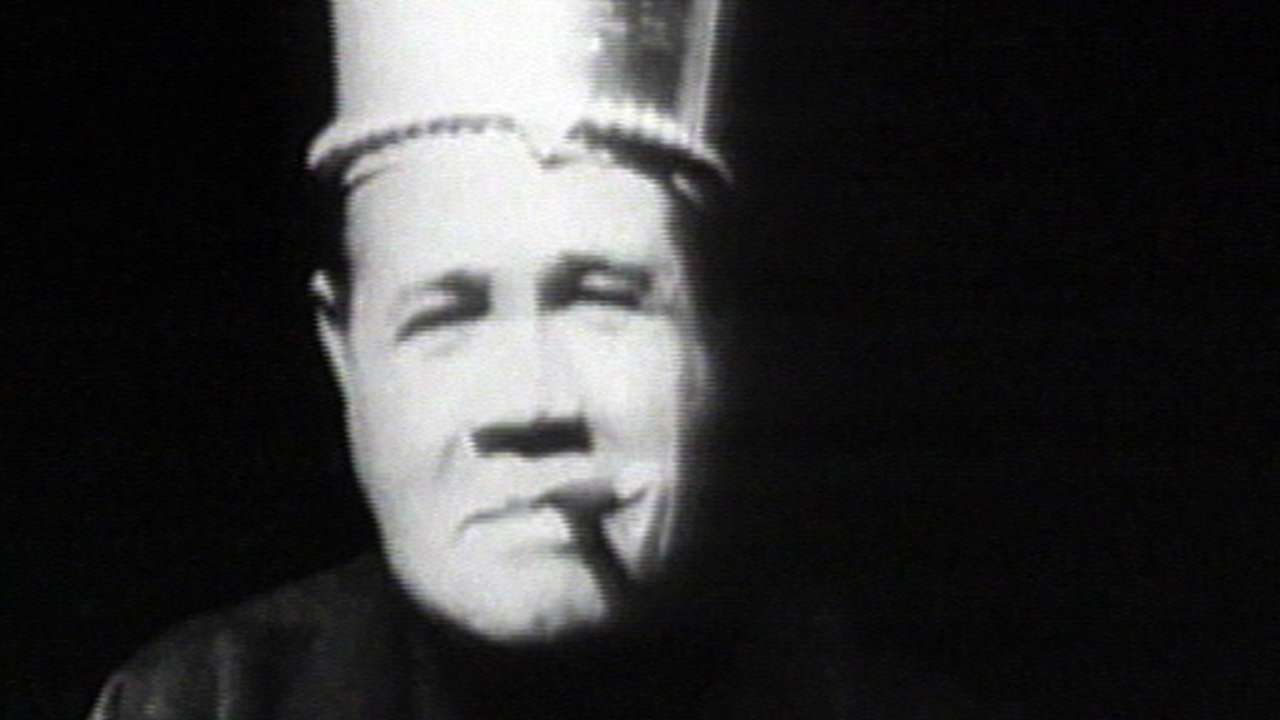 1937: Cy Young (76.1 percent)
Another tough crowd. If the voters weren't completely impressed by the 511 victories, how about the 749 complete games?
1942: Rogers Hornsby (78.1 percent)
It was his fifth year on the ballot. Hornsby's lifetime slash line was .358/.434/.577.
1955: Joe DiMaggio (88.8 percent)
It was his fourth year on the ballot. This "no first-ballot Hall of Famer thing" was taken too far.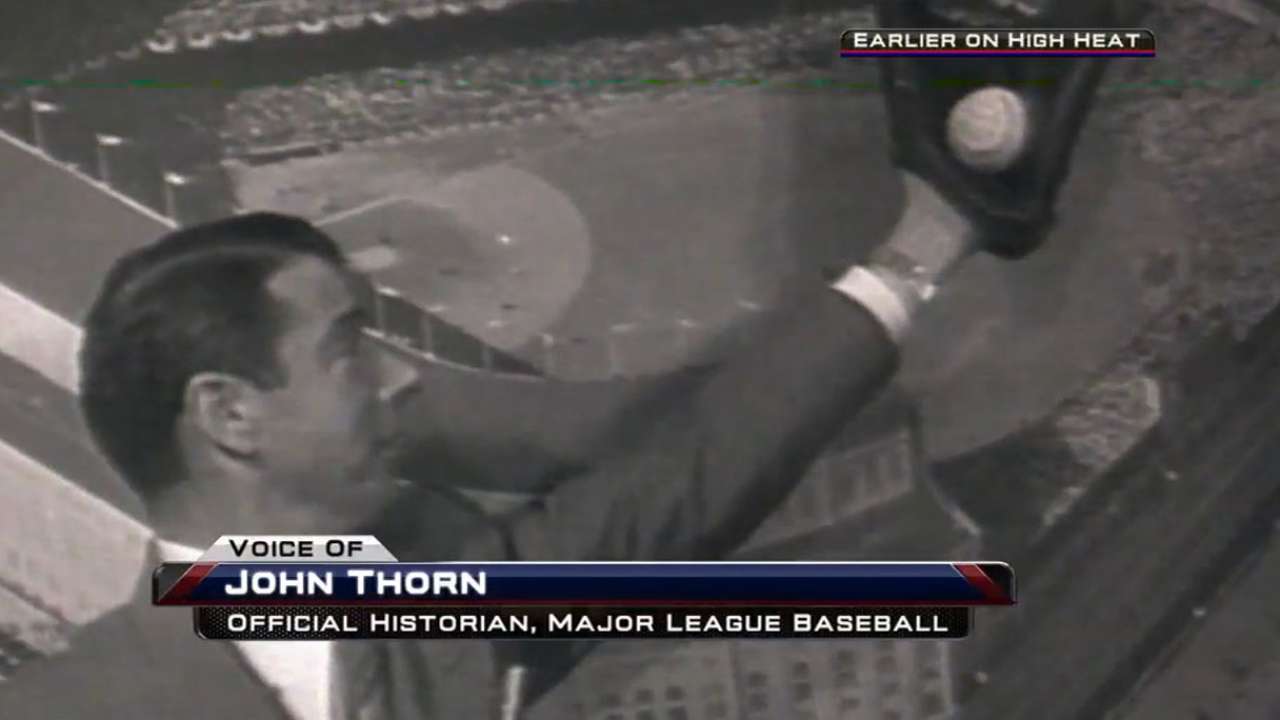 1956: Hank Greenberg (85.0 percent)
This was his ninth year on the ballot.
1962: Bob Feller (93.8 percent) and Jackie Robinson (77.5)
Feller was great. Robinson had more impact than any other player in the history of the game. I would like to see the names of the 22.5 percent of the people who did not vote for him.
1966: Ted Williams (93.4 percent)
What more did he need to do to get those other 6.6 percent? At least it was Williams' first year on the ballot.
1969: Stan Musial (93.2 percent)
Note the similarity to Williams' percentage. Looks like first-ballot opposition as opposed to sweet reason.
1972: Sandy Koufax (86.9 percent) and Yogi Berra (85.6)
At his peak, nobody was better than Koufax. Berra, a three-time American League Most Valuable Player Award winner, was made to wait until his second year on the ballot.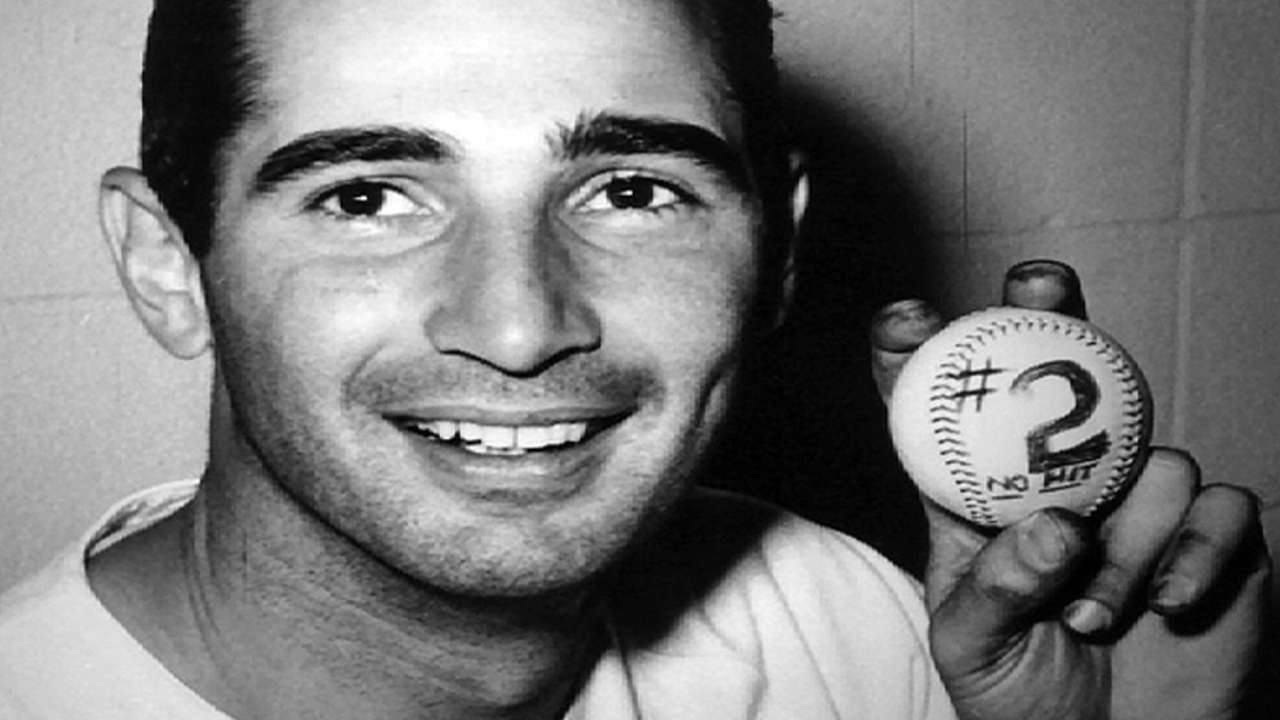 1973: Warren Spahn (83.2 percent)
More victories (383) than any other lefty, 13 20-win seasons, the last at age 42. Couldn't he get at least 90 percent?
1974: Mickey Mantle (88.2 percent)
Being one of the most exciting players in the game didn't get him to 90 percent, either.
1979: Willie Mays (94.7 percent)
One of the game's greatest; a decision not to vote for him is beyond the range of reason.
1981: Bob Gibson (84.0 percent)
That percentage got him into the Hall, but considerably understated his greatness.
1982: Hank Aaron (97.8 percent) and Frank Robinson (89.2)
I can't find a sane, common-sense reason not to vote for Aaron. A player of Frank Robinson's stature comes in second only to an Aaron.
1983: Brooks Robinson (92.0 percent)
Winning 16 straight Gold Gloves at third base doesn't get you a unanimous decision, either.
1989: Johnny Bench (96.4 percent) and Carl Yastrzemski (94.6)
Two more candidacies for which there was no coherent argument on the other side.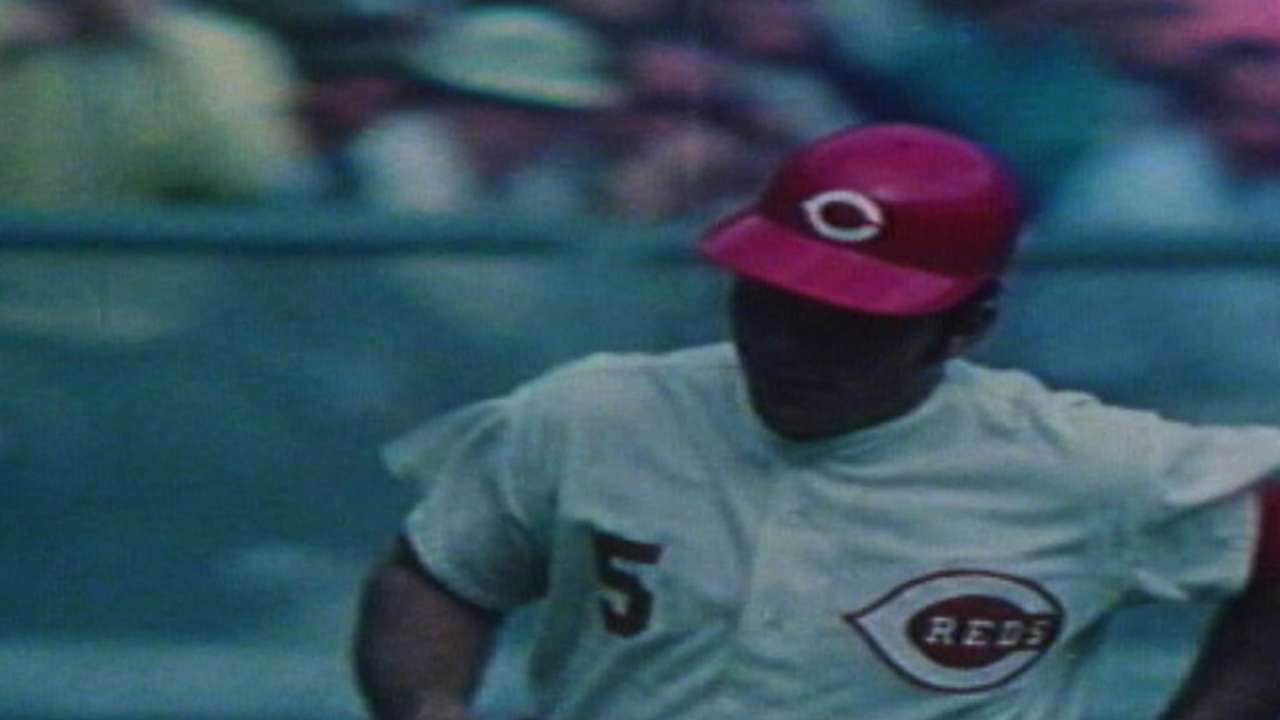 Over the past 25 years, we have seen a pattern of fewer voters holding out against supremely qualified candidates. For instance:
Tom Seaver (98.8 percent), Nolan Ryan (98.8), Cal Ripken (98.5), George Brett (98.2), Tony Gwynn (97.6), Randy Johnson (97.3), Greg Maddux (97.2), Mike Schmidt (96.5), Steve Carlton (95.6), RIckey Henderson (94.8) and Reggie Jackson (93.6).
And finally, this week we came to Griffey's record of 99.3 percent (437 votes out of 440).
This is America, but this isn't a standard-issue political election. Those three non-Griffey votes are easier to cast when the light of public scrutiny is not shining upon them.
Mike Bauman is a national columnist for MLB.com. This story was not subject to the approval of Major League Baseball or its clubs.