Braves could use camp to shop Swisher
With Johnson deal in place, outfielder less likely to remain with Atlanta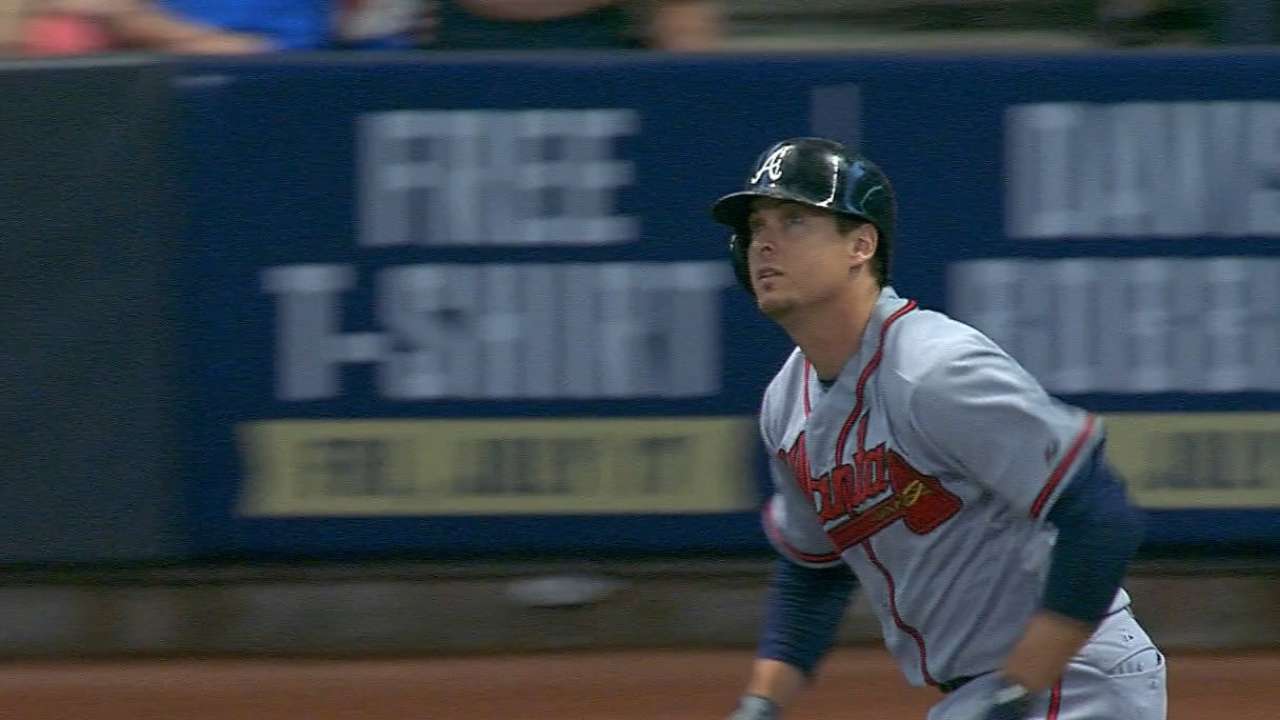 ATLANTA -- The Braves have spent a significant portion of this offseason attempting to trade Nick Swisher. Now that they have reached an agreement with Kelly Johnson, there is even less reason to believe they will still be carrying Swisher on their roster when the regular season begins.
Though there is still a chance the Braves could strike a deal over the next five weeks, it seems more likely that they will bring Swisher to Spring Training with the hope that he shows that he is still capable of providing some value with his surgically repaired knees.
It seems obvious that even if the Braves are able to trade Swisher, they will need to eat a majority of the $15 million he is owed entering the final year of his contract. If they are not able to find a suitor, there is certainly a chance they would be forced to swallow this entire figure by releasing the veteran, who batted .196 with a .631 OPS over 260 plate appearances with the Braves and Indians last year.
Swisher and Michael Bourn were acquired by Atlanta via the early August deal that sent Chris Johnson to Cleveland. With this swap of contracts, the Indians gained some financial relief for 2016 and gained the added financial flexibility they were seeking for 2017.
When the trade was completed, there were immediate concerns about how much Swisher could provide after undergoing surgery on both knees just 12 months earlier.
Swisher hit .195 with four homers and a .688 OPS over 149 plate appearances after joining the Braves in August. But as he batted .121 with a .504 OPS over his final 74 plate appearances, he provided more reason to be concerned about how he might fare over an entire season.
If Swisher performs well during Spring Training, there is certainly a chance a team might be willing to take a chance on him. But as things currently stand, it does not appear there is room for him in Atlanta.
Swisher could serve as a backup option at first base and both corner outfield spots. But the Braves already have capable options to fill those roles. Johnson could play first base if Freddie Freeman needs a breather. Bourn and Emilio Bonifacio provide some outfield versatility that could allow either of them to play center if there is a need to shift Ender Inciarte from center field to right field to give Nick Markakis an occasional rest.
Mark Bowman is a reporter for MLB.com. This story was not subject to the approval of Major League Baseball or its clubs.