DYK: HOF Class of '16 makes history
Griffey, Piazza represent highest, lowest Draft picks elected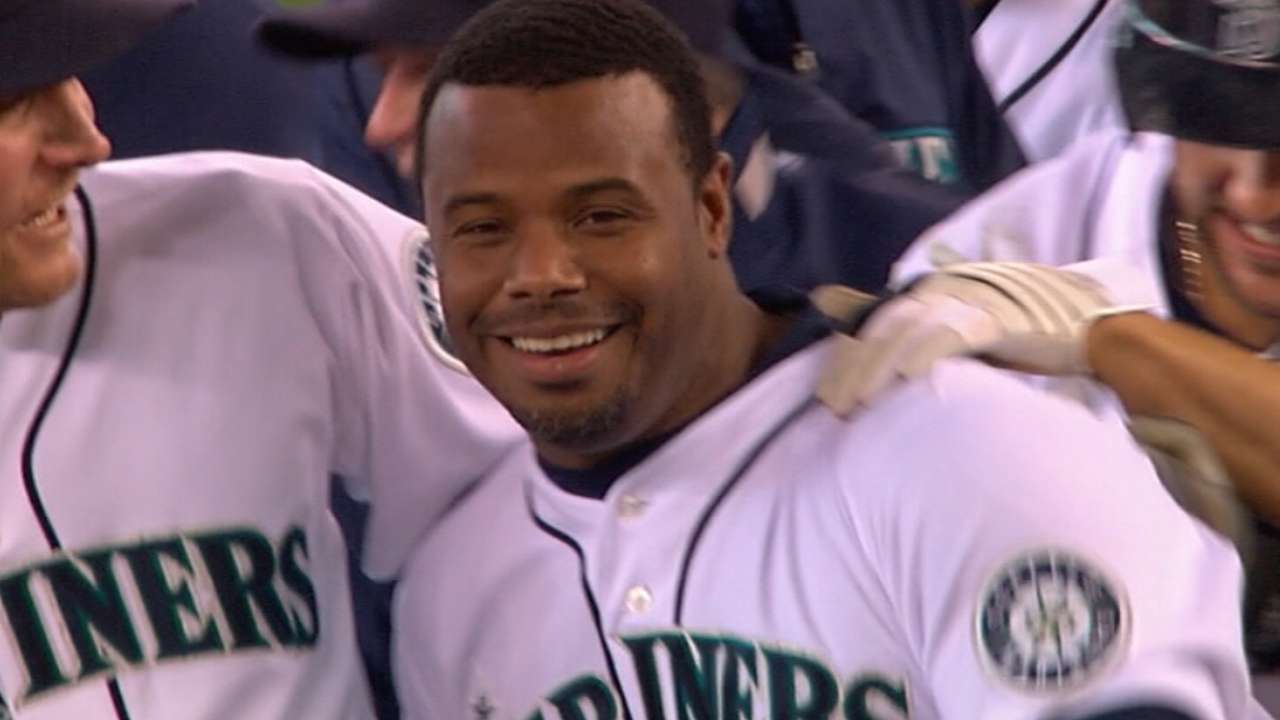 Despite taking very different paths to Cooperstown, Ken Griffey Jr. and Mike Piazza each made history in his own right Wednesday night as they became the latest players to be elected into the National Baseball Hall of Fame.
While Griffey entered the Hall of Fame in record-setting fashion, Piazza defied the odds by earning election despite entering professional baseball as a 62nd-round Draft selection. With this year's electees, the Hall of Fame now has 312 elected members, including 217 players.
With that in mind, let's take a look at 10 of the most interesting facts and figures surrounding this year's Hall of Fame class.
• Complete Hall of Fame coverage
• Though Griffey fell three votes shy of becoming the first unanimous selection by the Baseball Writers' Association of America in Hall of Fame history, he broke the all-time record by being named on 99.3 percent of ballots (437 of 440). The previous record of 98.84 percent belonged to Tom Seaver, who was elected in 1992.
• Griffey, the top overall selection in the 1987 Draft, became the first No. 1 pick in Major League history to be elected to the Hall of Fame. At the opposite end of the spectrum, Piazza -- the 1,390th overall pick the following year -- became the lowest-drafted player to earn election.
• With his record-setting election, Griffey became the 51st player to be elected during his first year on the ballot. He's also the seventh player in the past three years to earn first-ballot honors, which comes on the heels of no player being elected on the first try over a four-year span from 2010-13.
• This was Piazza's fourth year of eligibility, making him the first player to be elected in exactly his fourth year on the ballot since Harmon Killebrew in 1984. That's not the only similarity as the two also entered with a very similar percentage of votes. Piazza received 83 percent of the votes this year, while Killebrew entered the Hall of Fame with 83.1 percent of the votes in his induction year.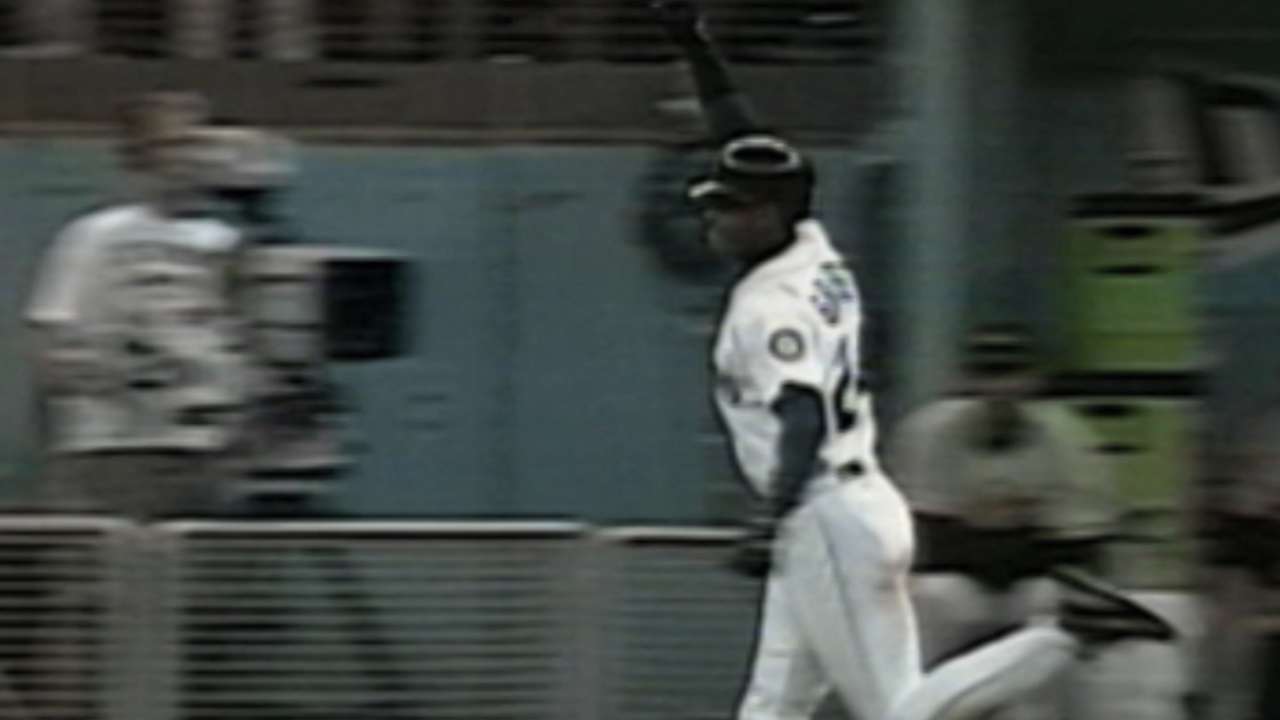 • Speaking of similarities, Griffey shares some eerie parallels to fellow first-ballot Hall of Famer Stan Musial. Griffey and Musial not only share the same Nov. 21 birthday, but both players are also from the same hometown of Donora, Pa. Musial, who was born in 1920 (49 years before Griffey), was elected to the Hall of Fame with 93.2 percent of the votes in 1969.
• Piazza is also originally from Pennsylvania, albeit from the other side of the state. While Griffey and Musial resided in western Pennsylvania, outside of Pittsburgh, Piazza is from Norristown, Pa., just outside of Philadelphia. Pennsylvania has now produced 18 Hall of Fame players. That ranks third, behind only California and New York, which have each had 22 players reach the Hall of Fame.
Top 10 vote-getters by percentage
Year
Player
Ballots cast
Votes
%
2016
Ken Griffey Jr.
440
437
99.30
1992
Tom Seaver
430
425
98.84
1999
Nolan Ryan
497
491
98.79
2007
Cal Ripken Jr.
545
537
98.53
1936
Ty Cobb
226
222
98.23
1999
George Brett
497
488
98.19
1982
Hank Aaron
415
406
97.83
2007
Tony Gwynn
545
532
97.60
2015
Randy Johnson
549
534
97.27
2014
Greg Maddux
571
555
97.20
• Unlike Piazza, Griffey never reached the World Series during his 22-year career. At 2,671 career games played, Griffey will enter Cooperstown with the most games played by a Hall of Famer who never reached the Fall Classic. Piazza, meanwhile, helped lead the Mets to the 2000 World Series, though they ultimately lost to the crosstown-rival Yankees.
• Overall, the Hall of Fame has accepted nine new players over the past three years, tying the record for a three-year span. There were also nine players elected from 1936-38 and again from '54-56.
• Tim Raines will make one last attempt to be voted into the Hall of Fame next year. He received 69.8 percent of the votes this year, a sizable increase from the 55 percent he earned a year ago. Though next year will be Raines' final year on the ballot, he's certainly trending in the right direction. Only three other players -- Jim Rice (2009), Red Ruffing (1967) and Ralph Kiner (1975) -- were elected in their final year of eligibility.
• Although only two players received at least the 75 percent of votes necessary for election this year, 11 players received at least 40 percent. That's the most players to reach the 40 percent threshold since 1947 when there were also 11 players to reach at least 40 percent. Four players -- Carl Hubbell, Frankie Frisch, Mickey Cochrane and Lefty Grove -- were inducted that year, while each of those top 11 went on to eventually make the Hall of Fame.
Paul Casella is a reporter for MLB.com. This story was not subject to the approval of Major League Baseball or its clubs.