Raines falls just short of HOF; Mussina makes leap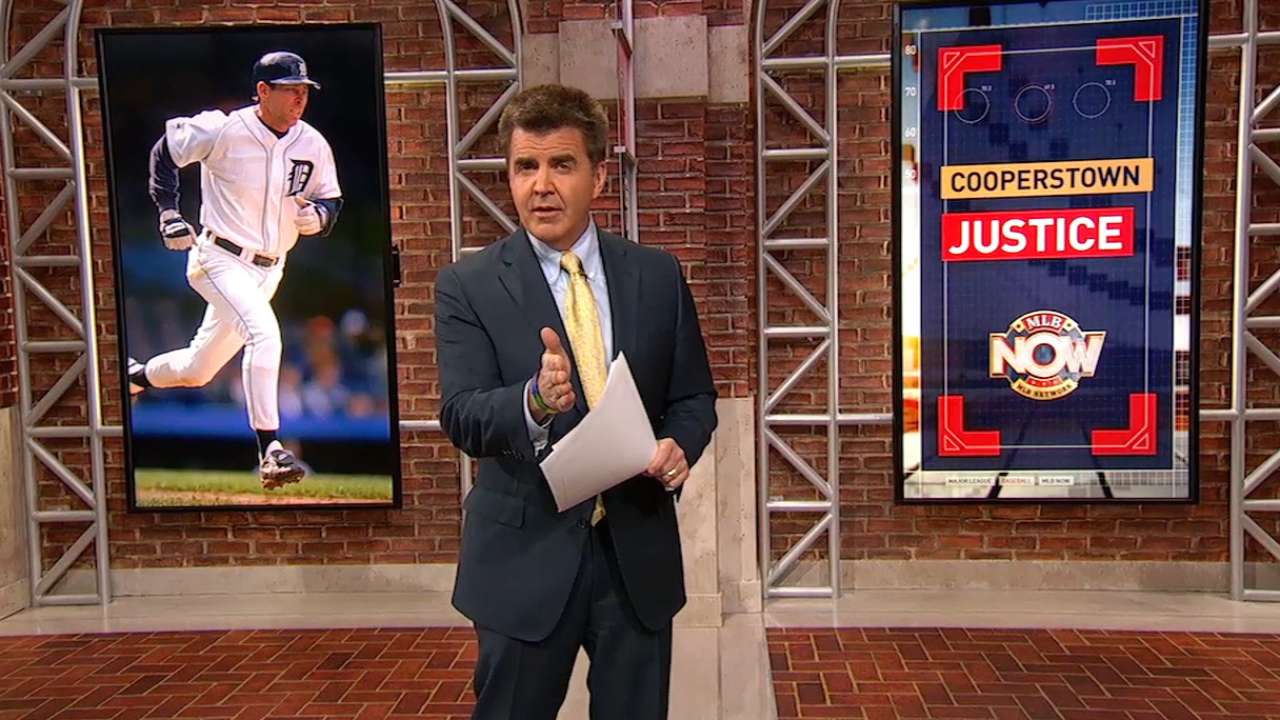 NEW YORK -- Tim Raines, whose 23-year Major League career included celebrating World Series championships with the Yankees in 1996 and '98, fell just short of the 75 percent of the vote required for induction into the National Baseball Hall of Fame on Wednesday. Meanwhile, Mike Mussina picked up significant support from voters in his third year on the ballot.
Raines, a dynamic switch-hitting leadoff man and left fielder who also played for the Expos, White Sox, Athletics, Marlins and Orioles, appeared on 69.8 percent (307 votes) of the 440 ballots cast by members of the Baseball Writers' Association of America.
• Complete Hall of Fame coverage
He boasted the fourth-highest vote tally in his second-to-last year on the ballot, exceeded by new electees Ken Griffey Jr. (99.3 percent, 437 votes) and Mike Piazza (83 percent, 365 votes). Jeff Bagwell (71.6 percent, 315 votes) also was nearly elected.
Raines, who was 23 votes short, enjoyed a significant jump from the 55 percent that he garnered in 2015, and several other former Yankees had significant showings on the ballot. Seven-time Cy Young Award winner Roger Clemens appeared on 45.2 percent (199 votes) in his fourth year on the ballot.
Clemens pitched for the Yankees from 1999-2003 before returning to complete his career in '07, retiring as a 354-game winner. His candidacy has been clouded by accusations of performance-enhancing drug use, including an appearance in the Mitchell Report, but Clemens still saw a slight uptick from the 37.5 percent of votes he received in 2015.
Mussina, who compiled 270 victories while pitching his entire career in the American League East, appeared on 43 percent of ballots cast (189 votes), a 54-vote increase over last year. The right-hander, who came to the Yankees after beginning his career with the Orioles and spent eight seasons in pinstripes beginning in 2001, appeared on just 24.6 percent of the ballots cast in 2015.
Lee Smith, who picked up three of his 478 saves in a brief stint with the 1993 Yankees, received 150 votes (34.1 percent). Gary Sheffield hit 76 of his 509 career homers for New York from 2004-06 and received 51 votes (11.6 percent).
Mike Lowell, who started his career with the Yankees in 1998, did not receive a Hall of Fame vote and has fallen off the ballot. Players require 5 percent of the vote to remain on the ballot, and they can be on the ballot for up to 10 years.
Bryan Hoch is a reporter for MLB.com. Follow him on Twitter @bryanhoch, on Facebook and read his MLBlog, Bombers Beat. This story was not subject to the approval of Major League Baseball or its clubs.