Sweeney falls off Hall ballot after 1 year
Member of Royals HOF receives 3 votes from BBWAA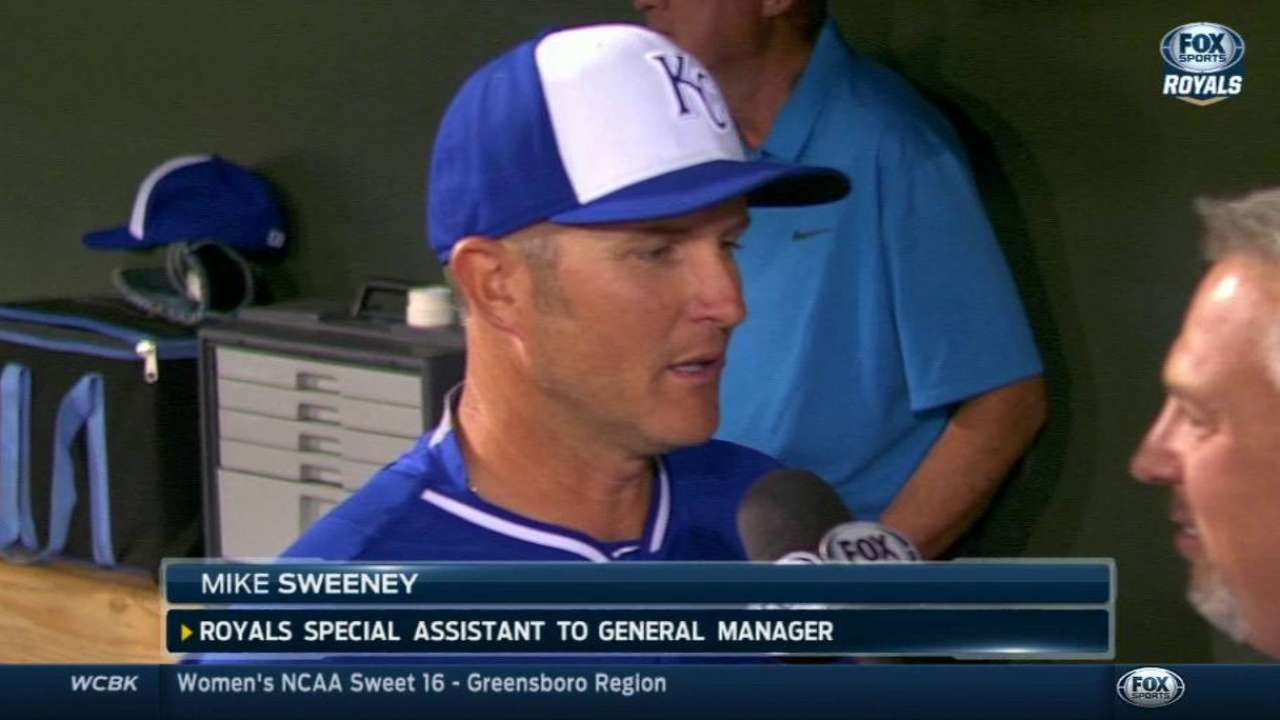 KANSAS CITY -- Former Royal Mike Sweeney was inducted into the Royals' Hall of Fame in an emotional ceremony at Kauffman Stadium last summer.
Unfortunately for Sweeney, his first year on the National Baseball Hall of Fame ballot also will be his last. Sweeney received three votes for 0.7 percent -- 5 percent is needed to remain on the Baseball Writers' Association of America ballot.
Ken Griffey Jr. and Mike Piazza were unveiled Wednesday as the Hall of Fame's class of 2016.
Two other former Royals -- second baseman Mark Grudzielanek and catcher Jason Kendall -- also were first-timers on the ballot this year. Kendall received two votes while Grudzielanek received none, so neither will make the ballot again as well.
Both Sweeney -- special assistant to the general manager -- and Kendall, an assistant coach, remain in the Royals organization.
Sweeney was a dominant hitter with the Royals in his prime and still holds the club record for RBIs in a single season with 144 in 2000. From 1999-2005 he averaged 23 homers and 95 RBIs with a .313 average and .905 OPS.
Jeffrey Flanagan is a reporter for MLB.com. Follow him on Twitter at @FlannyMLB. This story was not subject to the approval of Major League Baseball or its clubs.