Ex-Mets Kent, Wagner get some Hall support
Hampton, Castillo drop off ballot after receiving no votes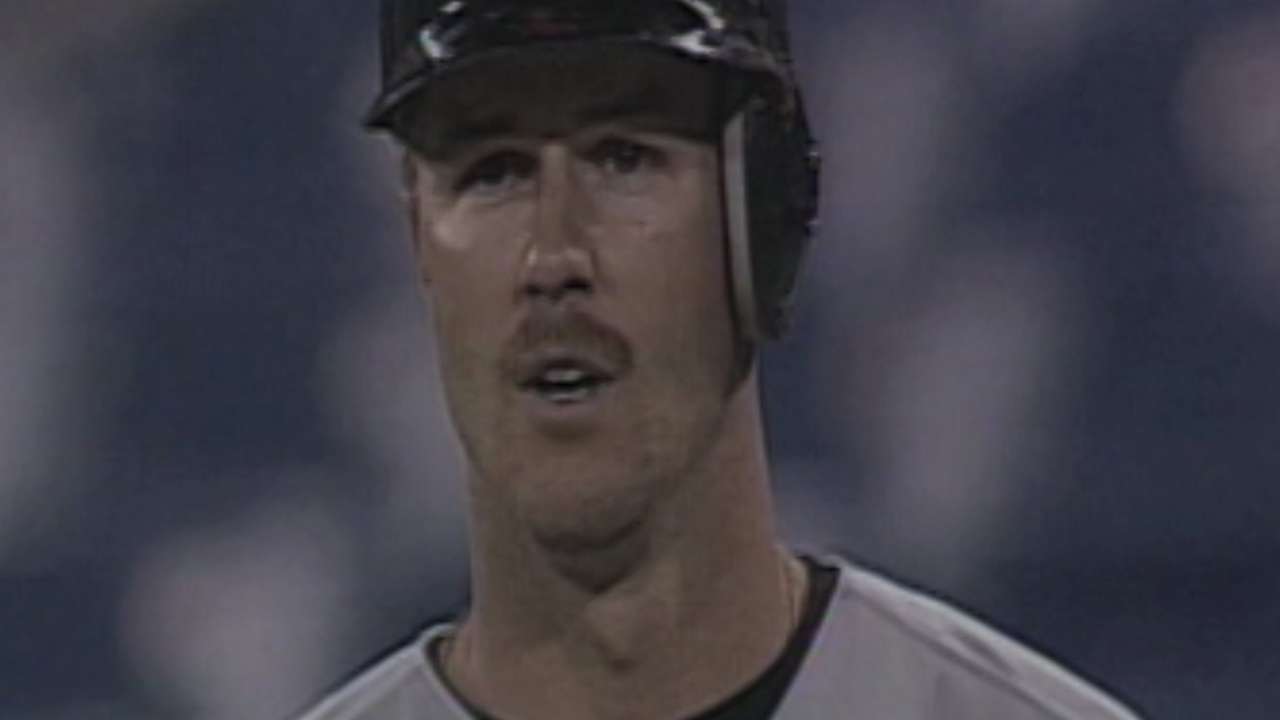 NEW YORK -- For Mike Piazza, the celebration has begun. Elected to the Hall of Fame on Wednesday, Piazza became the subject of countless quotes and soundbites extolling his career.
But Piazza was not the only Met listed on this year's Hall of Fame ballot; he was simply the most prominent, as well as the only one to spend the majority of his career in New York. In total, four other former Mets appeared on the ballot. Of those, only second baseman Jeff Kent, outfielder Gary Sheffield and reliever Billy Wagner made a dent in balloting, finishing with 16.6, 11.6 and 10.5 percent of the vote, respectively. Neither starting pitcher Mike Hampton nor second baseman Luis Castillo garnered any votes.
Though Kent was best known for his MVP season and three All-Star appearances with the Giants, he grew into prominence early in his career with the Mets. Spending parts of five seasons in New York, Kent hit .279 with 67 homers in 498 games as a Met, numbers that pale next to his later achievements: most notably, 175 homers and a .903 OPS in 900 games for the Giants. In his third year on the ballot, Kent's percentage of the electorate bounced from 14.0 to 16.6, after slightly dropping from his first to second year of eligibility.
Sheffield held steady in his second year on the ballot after getting 11.7 percent of the vote last year. He spent his 22nd and final big league season with the Mets, hitting his 500th career homer, the first to reach that milestone in a Mets uniform.
Wagner was a first-timer on the ballot, suffering from the same polarization of relievers as former Padres closer Trevor Hoffman, who garnered 67.3 percent of the vote. Despite ranking fifth in history with 422 saves, posting a 2.31 ERA to go with them, Wagner amassed just 903 innings over a 16-year career. None of the four closers above him on the saves list, including Hoffman, are in the Hall of Fame -- though all-time leader Mariano Rivera is a strong bet for first-ballot election once eligible in 2019.
Barely more than three of Wagner's big league seasons came in New York, but they were good ones: He averaged 34 saves per year from 2006-08. Wagner opened his career with nine years in Houston, in addition to stints with the Phillies, Red Sox and Braves.
He, Kent and Sheffield will remain on the Hall of Fame ballot for at least another year. Not so for Hampton and Castillo, former Mets who were better known for their time with the Astros and Marlins, respectively. Castillo's most memorable moment in a Mets uniform was his dropped popup during a 2009 Subway Series game against the Yankees; the second baseman's 15-year career, which included a 2003 World Series ring with the Marlins, ended one season later. Hampton spent only one of his 16 big league years in New York, though he won a pennant there alongside Piazza in 2000.
Anthony DiComo is a reporter for MLB.com. Follow him on Twitter @AnthonyDiComo and Facebook, and listen to his podcast. This story was not subject to the approval of Major League Baseball or its clubs.