Former Braves come up short in Hall voting
Wagner earns 10.5 percent in 1st year on ballot; McGriff named on 20.9 percent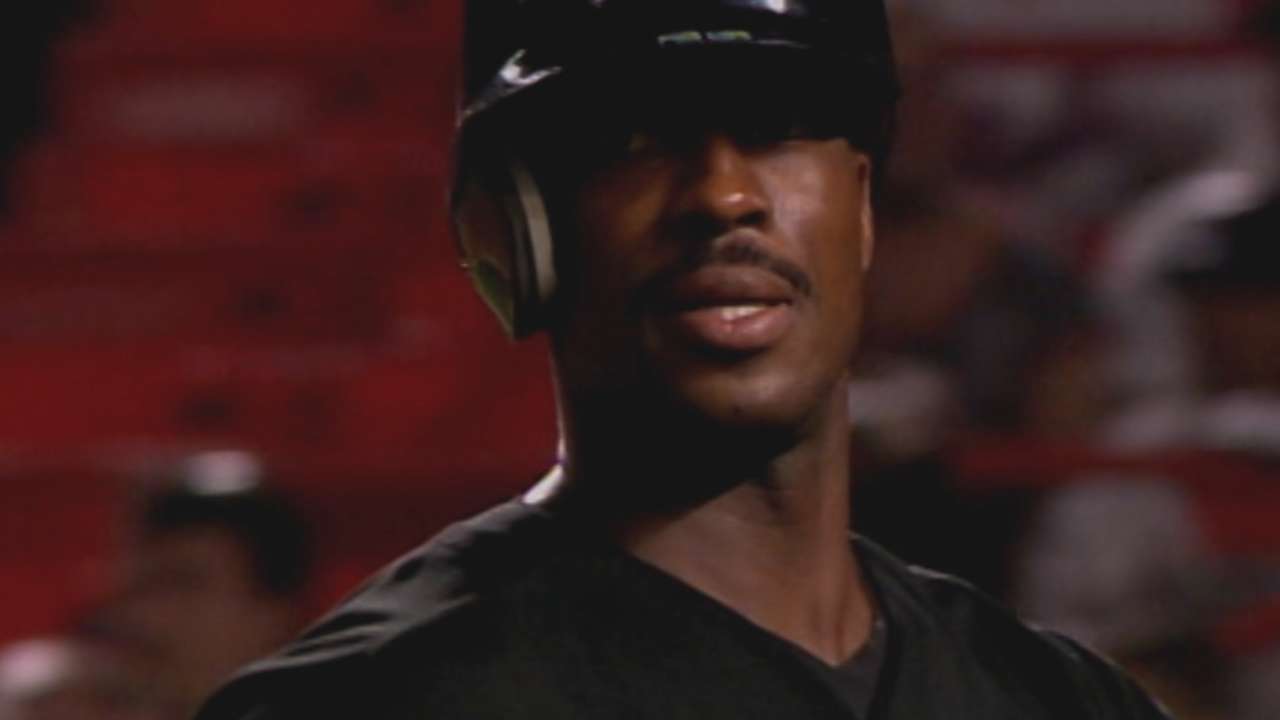 ATLANTA -- Billy Wagner's first year on the Baseball Hall of Fame ballot introduced him to the same disappointment that Fred McGriff has now experienced during the first week of each of the past seven Januarys.
When Hall of Fame balloting results were announced both of the past two years, Braves fans had reason to celebrate the elections of Greg Maddux, Tom Glavine and John Smoltz. But this year's results created a different feel for three former Braves -- McGriff, Wagner and Gary Sheffield.
Ken Griffey Jr. and Mike Piazza were the only players elected to the Hall of Fame when this year's results were announced Wednesday night. To gain election, a player must be included on at least 75 percent of the ballots cast by members of the Baseball Writers' Association of America. McGriff led the cast of former Braves as he received a vote on 20.9 percent of the ballots.
It was a similar result for McGriff, who has never been included on more than 23.9 percent (in 2012) of the ballots since becoming Hall of Fame eligible in 2010. The former first baseman will be on the ballot for just three more years.
McGriff batted .284 with 493 home runs and an .886 OPS during a 19-season career that also included stints with the Padres, Blue Jays, Cubs, Rays and Dodgers. He helped the Braves win the National League West after he was acquired from the Padres following the 1993 All-Star break and gained a career-best fourth-place finish in the MVP balloting that same year.
During his five seasons in Atlanta, McGriff batted .293 and compiled an .885 OPS. He gained three of his five All-Star selections while playing for the Braves, who now employ him as a special assistant to the baseball operations department.
Wagner received a vote on 10.5 percent of the ballots cast. This was the first year of Hall of Fame eligibility for the former closer, who fulfilled a childhood dream when he spent the final season of his career with the Braves in 2010. During his lone year in Atlanta, Wagner notched 37 of his 422 saves -- two shy of John Franco's all-time record for a left-handed pitcher.
After being included on 11.7 percent of the ballots during his first year of eligibility last year, Sheffield received a near-identical 11.6 vote percentage this year. The former outfielder batted .319 with 64 homers and a .974 OPS during his two seasons in Atlanta (2002-03). He finished third in NL MVP balloting after serving as the main offensive cog for the 2003 Braves team that set the modern franchise record for runs scored.
Mike Hampton, Troy Glaus and Garret Anderson were the only other former Braves included on this year's ballot. Anderson received just one vote while Hampton and Glaus were both shut out during what proved to be their only year of eligibility. A player must receive at least 5 percent of the votes to remain on the ballot.
Mark Bowman is a reporter for MLB.com. This story was not subject to the approval of Major League Baseball or its clubs.