Griffey thrilled White Sox en route to HOF
Hall of Famer provided veteran presence in '08; gets record 99.3 percent of votes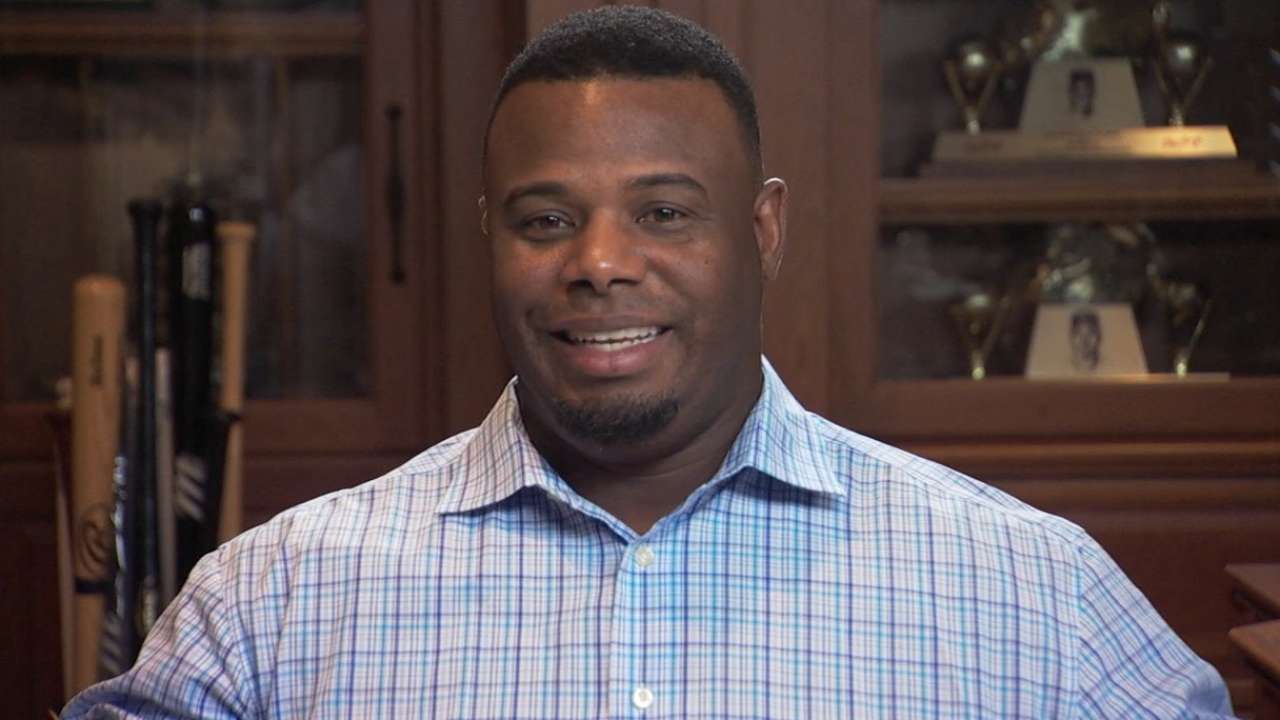 CHICAGO -- The topic within the White Sox clubhouse during one particular day of the 2008 season was outfielder Brian Anderson's career home run total. The conversation participants were Anderson and Ken Griffey Jr., who makes up the National Baseball Hall of Fame class of 2016 with Mike Piazza after Griffey was named on a record 437 of 440 ballots as revealed Wednesday evening.
"This guy has like a million home runs," Anderson said with a laugh of the good-natured talk. "At the time, I think I had only in the teens.
"He said, 'How many home runs do you have, BA?' I said, '17.' He said, '17? That's a good month' and then he smiled and walked away."
Griffey arrived to the White Sox via a trade with the Reds on July 31 of that '08 season in exchange for infielder Danny Richar and right-handed reliever Nick Masset. Griffey basically was a Hall of Famer already, although Anderson wasn't expecting the Griffey who launched 450-foot home runs or leapt over the wall to rob homers at this later stage of his career.
Neither was then-general manager Ken Williams. Griffey made one of the more memorable throws in franchise history, nailing Michael Cuddyer at the plate in the fifth inning of a scoreless Game 163 with the Twins, known as the Blackout Game, which the White Sox won, 1-0, to claim the American League Central title.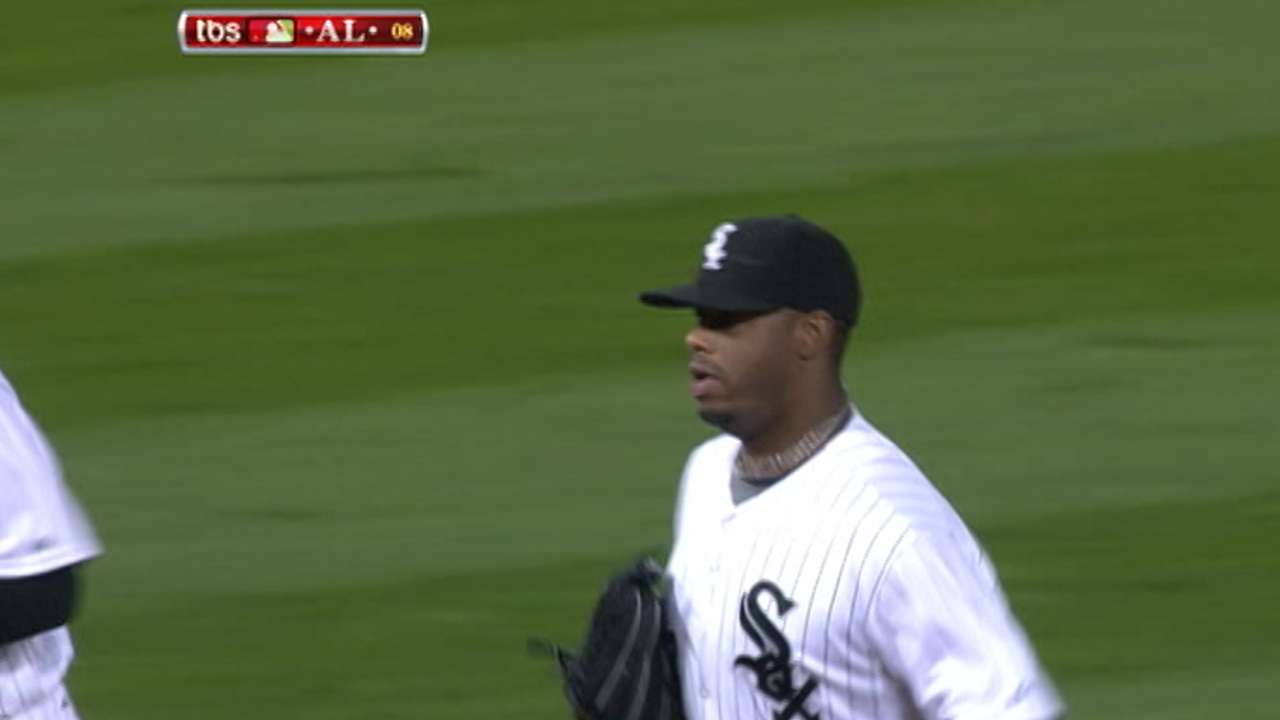 But even without that pinpoint strike to A.J. Pierzynski, even without his .260 average, three homers and 18 RBIs in 41 games, the limited White Sox tenure for Griffey was a great success. Williams wanted a veteran who wasn't afraid of the key situations for a playoff team; he wanted a guy to counsel younger players experiencing things for the first time and to be a clubhouse presence.
Williams previously found those qualities in acquiring Carl Everett, Roberto Alomar and Sandy Alomar Jr. He found it again with the Hall of Famer.
Top 10 vote-getters by percentage
Year
Player
Ballots cast
Votes
%
2016
Ken Griffey Jr.
440
437
99.30
1992
Tom Seaver
430
425
98.84
1999
Nolan Ryan
497
491
98.79
2007
Cal Ripken Jr.
545
537
98.53
1936
Ty Cobb
226
222
98.23
1999
George Brett
497
488
98.19
1982
Hank Aaron
415
406
97.83
2007
Tony Gwynn
545
532
97.60
2015
Randy Johnson
549
534
97.27
2014
Greg Maddux
571
555
97.20
"Just as much as that throw from center field that helped us win that deciding game in 2008 is kind of one of the highlights, I remember having conversations with him about 'Hey, so-and-so over there needs a little pat on the back or a little encouragement here and there,' and he was great about it," Williams said. "Just did it perfectly from day one. Humble. Confident still. But humble and helpful. I couldn't have asked for more."
Tim Raines, who had connections to the White Sox as a player (1991-95) and as a coach (2005-06), finished with 69.8 percent of the vote in his second-to-last year on the ballot. Sammy Sosa, who was with the White Sox from 1989-91, stayed on the ballot by garnering 7 percent. This day belonged to Griffey, who made an impact on the South Side of Chicago in just a little more than two months.
"It was truly amazing to play with someone who accomplished so much," Anderson said. "It was almost surreal to think that guy had done so much and still wanted to go out and help the team win the championship."
"I'm struggling to find someone that comes to memory that did it with so much grace and with a flair," said Williams, who also played against Griffey. "I had never seen such a graceful baseball player. He was just born to play this game."
Scott Merkin is a reporter for MLB.com. Read his blog, Merk's Works, follow him on Twitter @scottmerkin, on Facebook and listen to his podcast. This story was not subject to the approval of Major League Baseball or its clubs.